Porto Vecchio - The New Harbour
Porto Vecchio, the new harbour is modern, but not as modern as the newly rebuilt old harbour, Porto Antico. However, the famous lighthouse, The Lanterna that is the world's oldest lighthouse in use, and a number of modern highrises and skyscrapers.
Torre della Lanterna, the tall lighthouse. La Lanterna is the oldest working lighthouse in the world, one of the five tallest, the tallest brick one and the landmark of Genoa.
La Lanterna and Columbus Sea Hotel. The lighthouse is 76m tall and was built in 1544.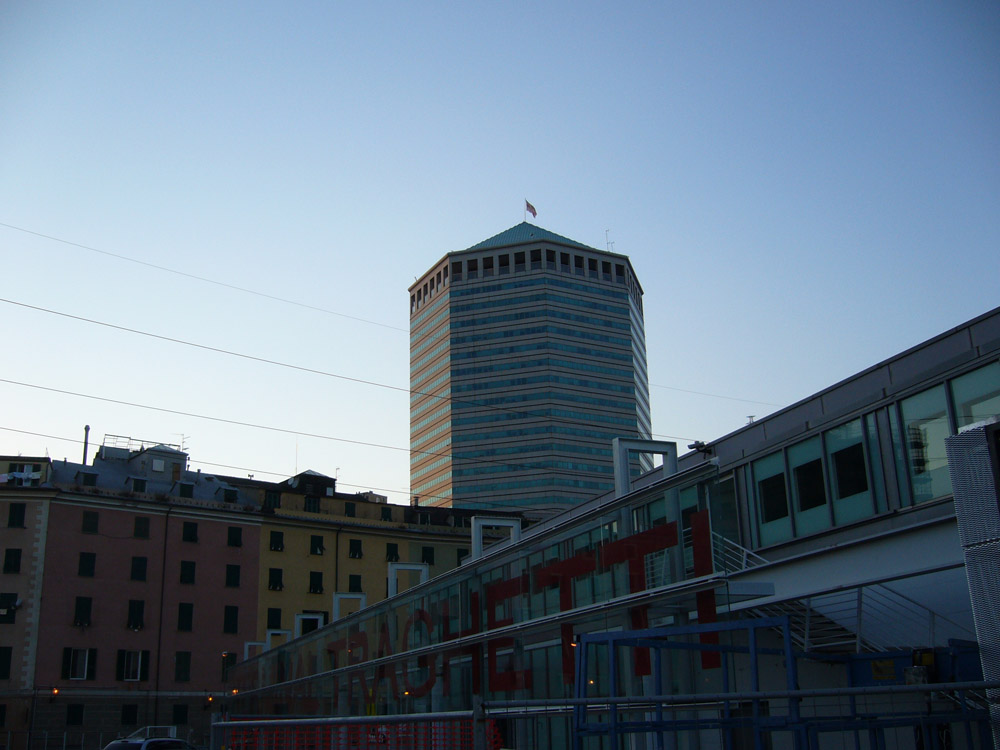 Il Matitone from 1992. At 109 m it is the city's tallest building to the roof height.
Il Matitone (right) is dominating the skyline. At 109 m it is the city's tallest building to the roof height. It has 26 floors and was built in 1992. The black/blue glass building to the left is World Trade Center Genoa, 102m tall.
The skyline stretching further to the south to include La Lanterna, the world's tallest lighthouse that is still in use.
A church next to Porto Vecchio.
Many large ferries goes very far from Port Vecchio, for example to Tunisia in Africa. The skyline of the city center can be seen from the ferry terminal.
There is a small mall in the terminal.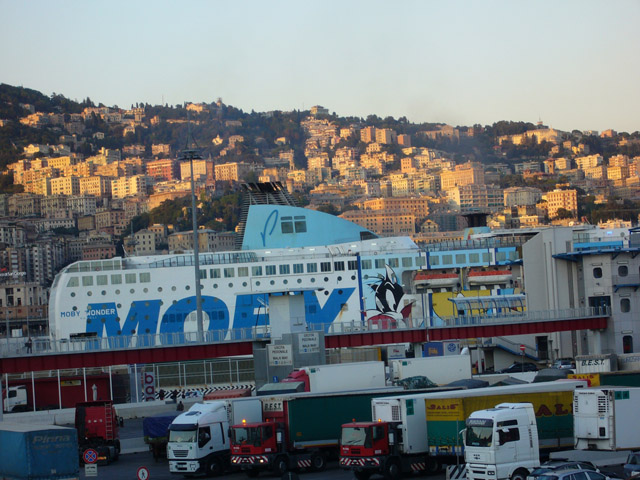 The buildings look small compared to the ferry.
Note the classicistic church just to the right of the ferry, it has never been presented before.
World Trade Center Genoa is 102 m tall.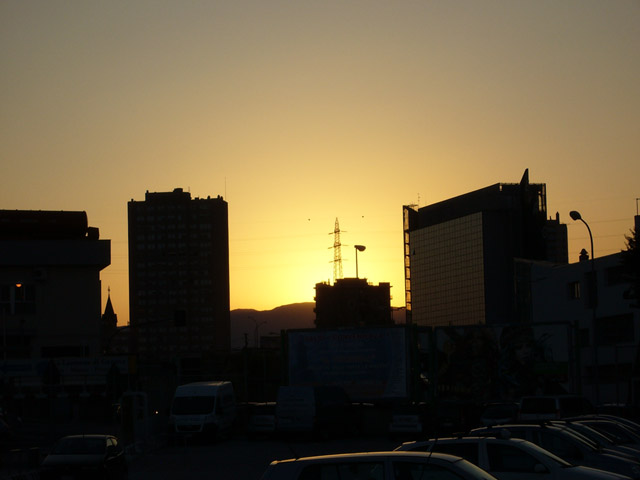 New harbour skyline at sunset.