This page is about the cozy district, just southwest of downtown. They are actually nicer and more relaxed than the tourist areas around Kungsportsavenyn. Vasastaden, Linnégatan, Haga, Järntorget, Lorensberg, Olivedal, Pustervik and Annedal are situated in this part of town. To the west of these district are Stigberget and Majorna.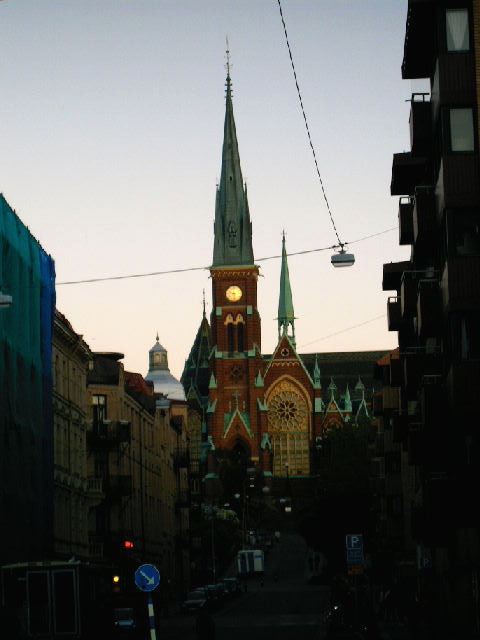 Oscar Fredriks kyrka, Göteborg´s most majestic church in my opinion -at dusk. It is located west of downtown, near Majorna.

Vasastaden is a fashionable district in Göteborg. This is Aschebergsgatan, a street that with drove on many times, since it is close to Johanneberg.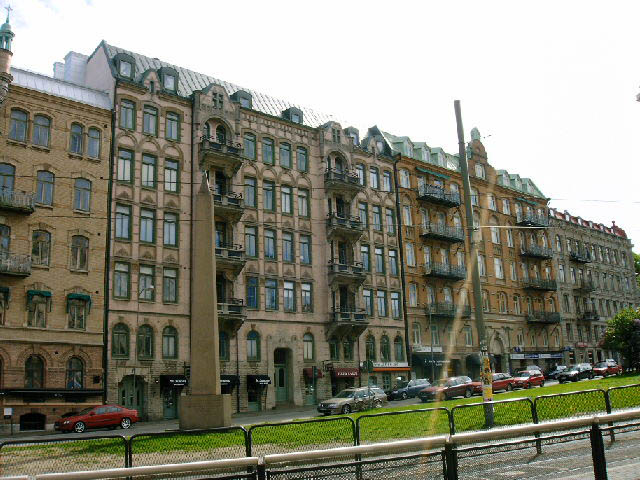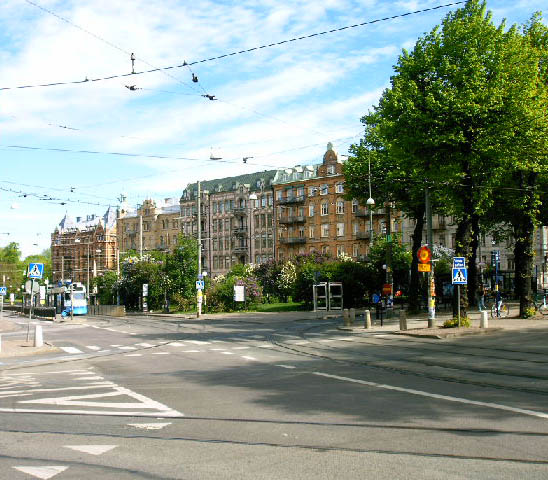 Vasaplatsen is the center of Vasastaden, were Vasagatan and the hilly Aschebergsgatan a street that with drove on many times meets.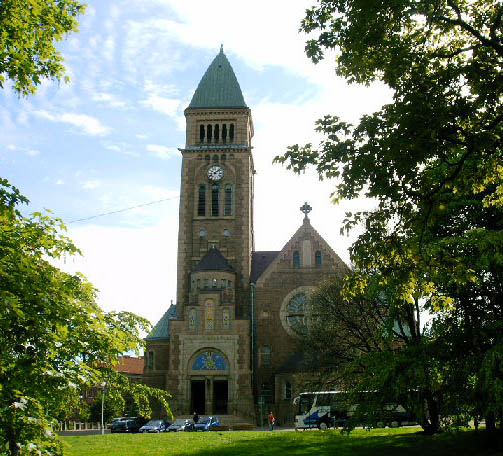 Vasakyrkan at Vasaparken in Vasastaden.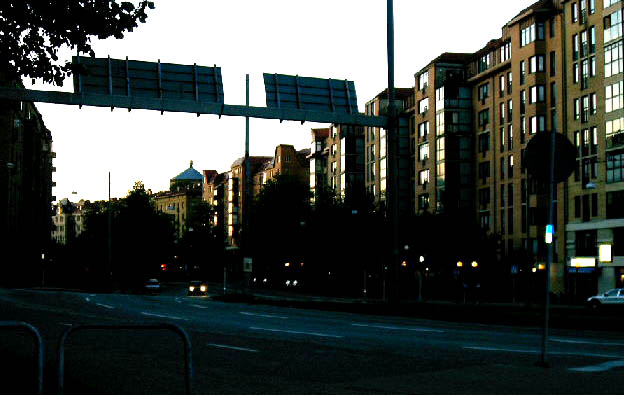 Linnégatan is a popular, calmer and a little bit more pitoresque alternative to "Avenyn". There are a lot of open-air restaurants and cafés at Linnégatan.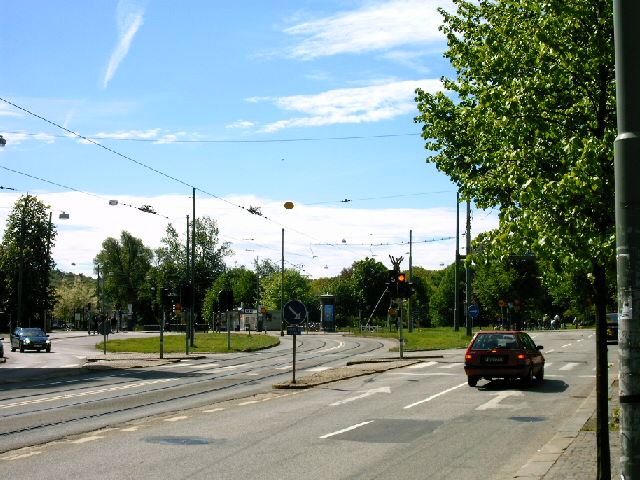 Linnéplatsen. This circular place, were Linnégatan ends, is were Slottsskogsparken begins. Slottsskogsparken is Göteborgs´s largest park without competition.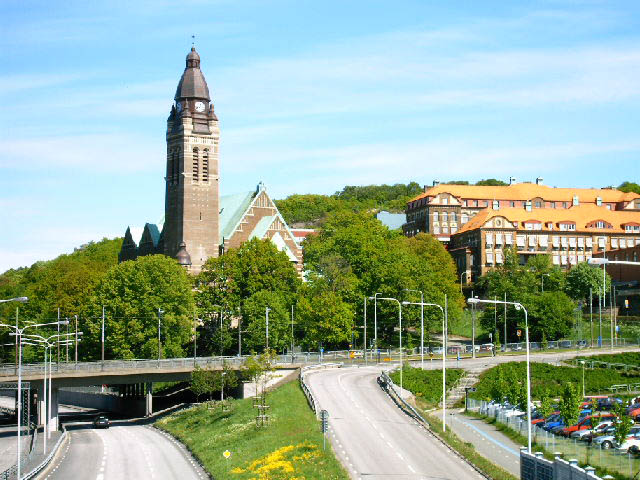 Annedalskyrkan in Annedal, southern Göteborg. To the right of the church is the hospital Sahlgrenska Universitetssjukhuset.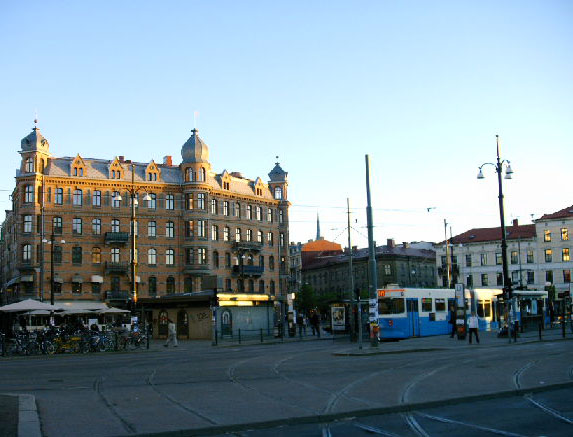 Järntorget. This square has for many years been talked about as a "workers square". This is were Haga begins.

Haga at dusk. Haga is an old fashioned district close to Järntorget. Sorry for the bad quality.