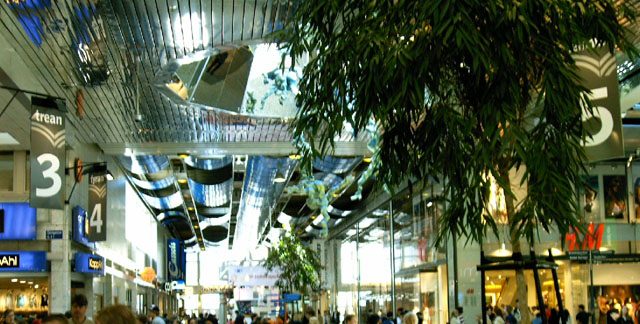 Nordstan is the northern part of the city center, that´s were the opera house and Lilla Bommen is.
But most part of it is occupied by Sweden´s largest downtown shopping mall (on an area equal to
12 football stadiums) and has approximately 70 000 visitors daily. Nordstan is "a city within the city"
and offers 120 stores, 150 offfices, almost 20 restaurants, the department store Åhléns City, Hotel
Opera and Hotel Europa. As it was built in 1972 the complex is a bit stereotype.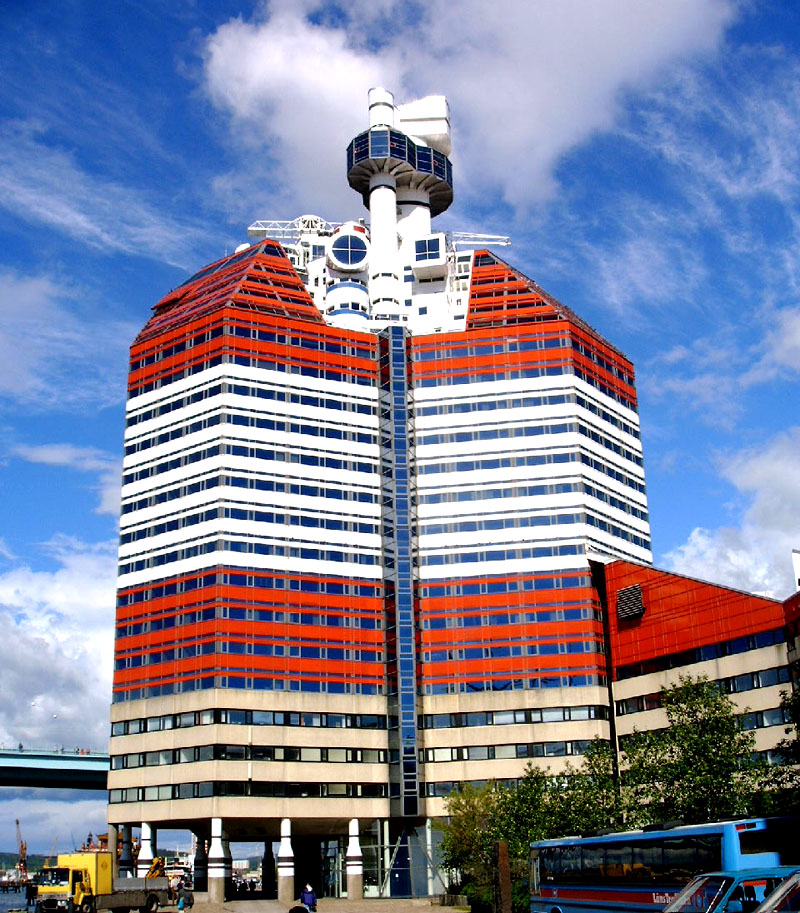 Lilla Bommen. This is at 81m and 23 floors Göteborg´s tallest building and is by locals called "läppstiftet/the lipstick" because of its shape. This is HQ for the famous construction company Skanska and was built in 1990. The architecture, that Erskine Tovatt is responsible for, is unique though not very beautiful. Also watch the skyline photos to see more of this building.



Kärt barn har många namn (a beloved child has many names): Skanskahuset, Lilla Bommen, Läppstiftet, Utkiken.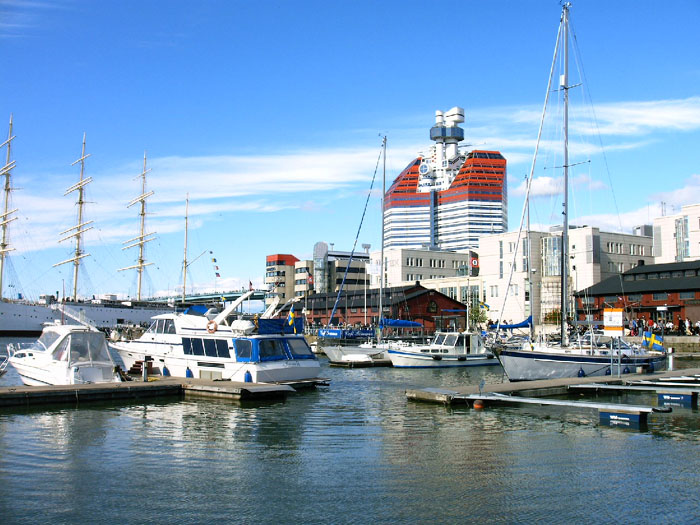 I was supposed to get up at the top, at the building´s circular observation deck called Utkiken, but it was closed the whole weekend! That felt unbelievable, especially as this was supposed to be the main attraction of the tour. But the surprise of Gothia Tower´s free observation deck compensated for that(and saved 50 skr for us).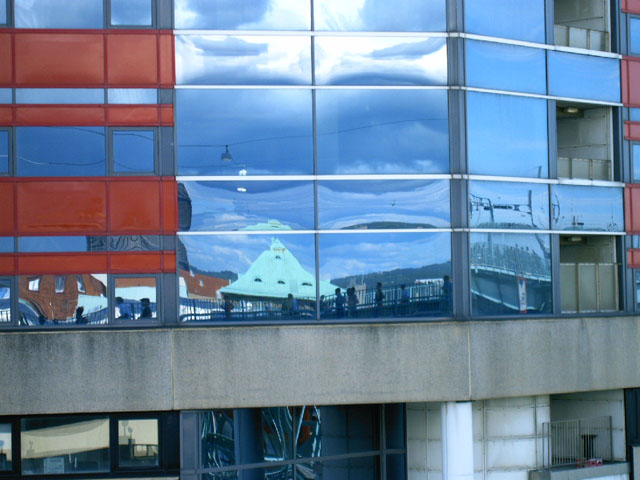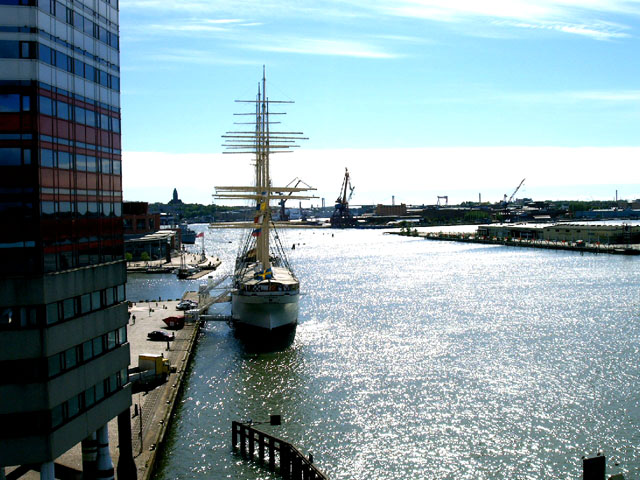 "The Lipstick" as seen from Göta Älvsbron. You can see people running "the Göteborgsvarvet marathon" on the bridge, mirroring in the skyscraper.

Lilla Bommen and a large contruction site, seen from the same walkway.

Nordstan with its ugly façade as seen through one of the walkways leading to Lilla Bommen skyscraper.
You can also see people running Göteborgsvarvet, that didn´t interest us though…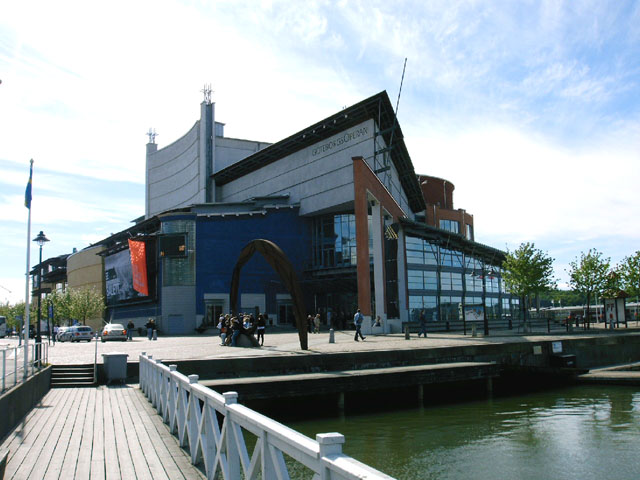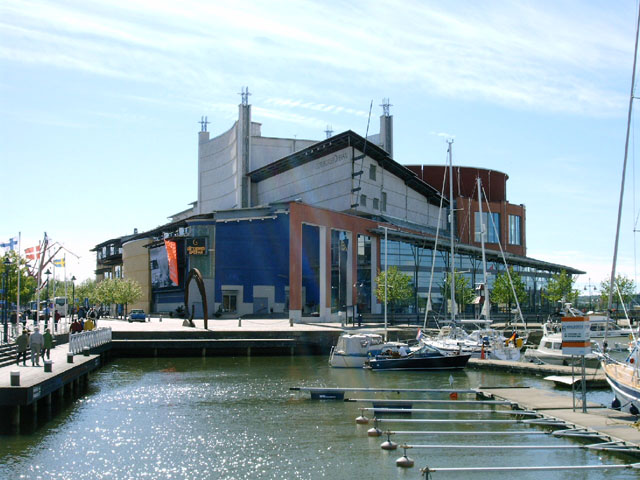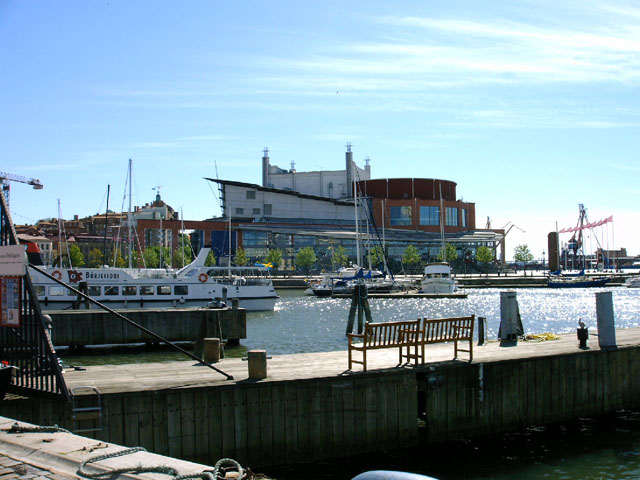 GöteborgsOperan, perhaps Gothenburg´s nicest modern building. It was built in 1994 and has a lot of high tech inside. It is located right opposite Lilla Bommen("the lipstick tower"). This very large world class opera house was designed by Jan Izikowitz.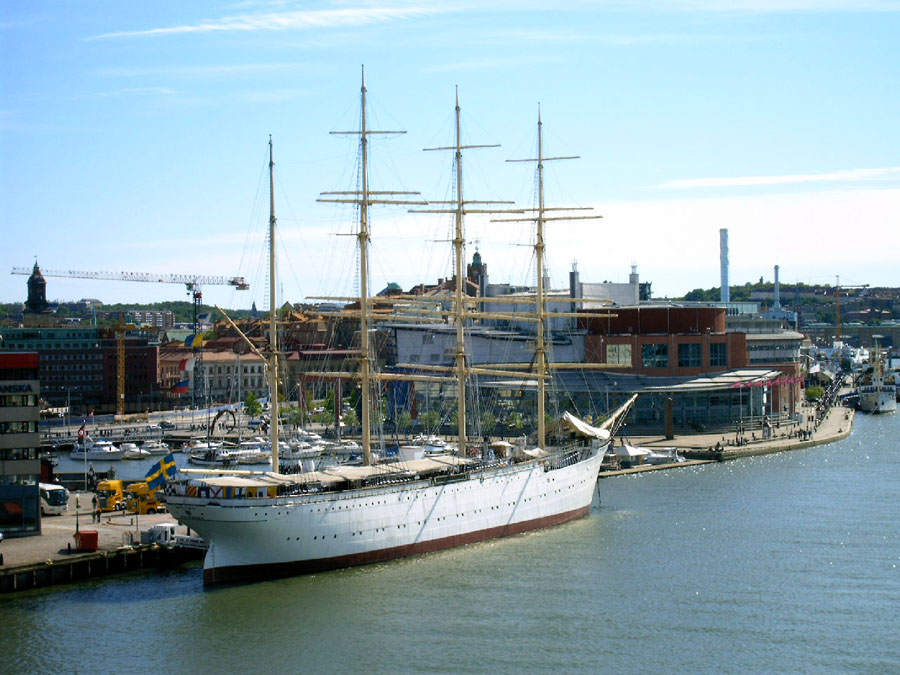 Here you can see the opera house with a viking ship, seen from Göta Älvsbron. While we took the photo, several people were running on the bridge. It felt a bit scary, as the walkway on the bridge were shaking very much and the fences were not so good.

This picture is taken between Nordstan and the central station. The pink marble building is Radisson SAS Scandinavia Hotel(formerly Sheraton), the hotel George W Bush stayed at when visiting Sweden at the EU convention in 2001. There were large riots in Göteborg then and the city was chaos!