This page is about the outskirts of Göteborg. The two bridges and the tunnel over Göta Älv, Slottsskogen(the city´s largest park), the botanical garden and the suburbs (just Partille).

Älvsborgsbron, the largest bridge over Göta Älv, connects the city center and southern Göteborg with the northern suburbs. It was built in the late 60s.




We drove over Älvsborgsbron several times.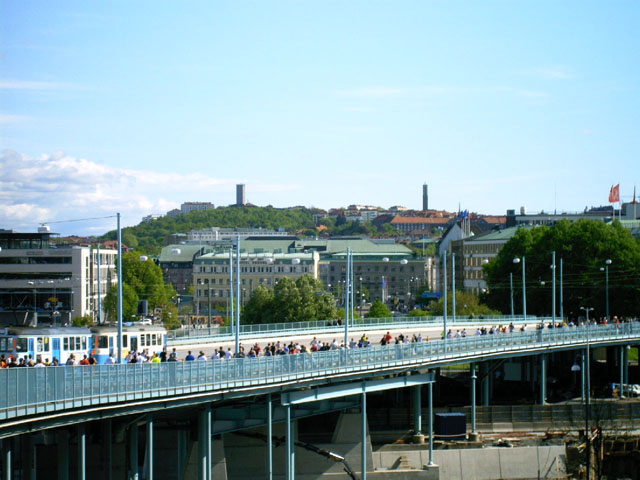 Göta Älvsbron, the more centrally located, but not so beautiful bridge over Göta Älv. The runners of the "Göteborgsvarvet marathon" and the audience can be seen, just as trams. In the distance you can see the district Johanneberg were we stayed during our visit.

A traffic jam in Tingstadstunneln that goes beneath Göta Älv and separates Bohuslän from Västergötland in Göteborg.
An alternative to the two bridges if you want to cross Göta Älv by car.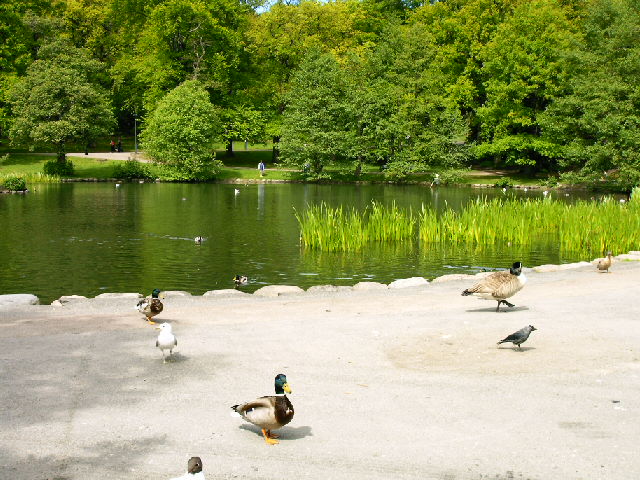 Slottskogsparken and its residents. This hugh park is one of Sweden´s largest city parks.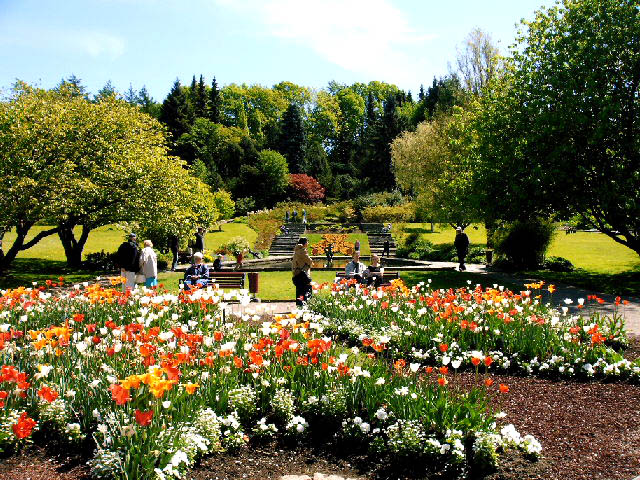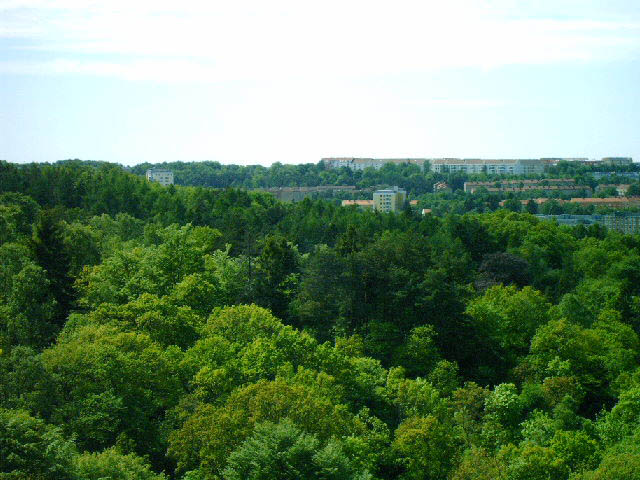 Botaniska Trädgården, considered Sweden´s most beautiful garden. This is not a building, but it is very beautiful and the entrance is voluntary. This botanical garden is hugh and very impressive. Even if you are not interesting in gardening, it is worth visiting. Not only because of the waterfall, you get an incredible view from the top of the rocks at the end of the garden, that declines upwards to the south. These are the views:

The bridge is Älvsborgsbron. The water from Göta Älv cannot be seen, isn´t that strange?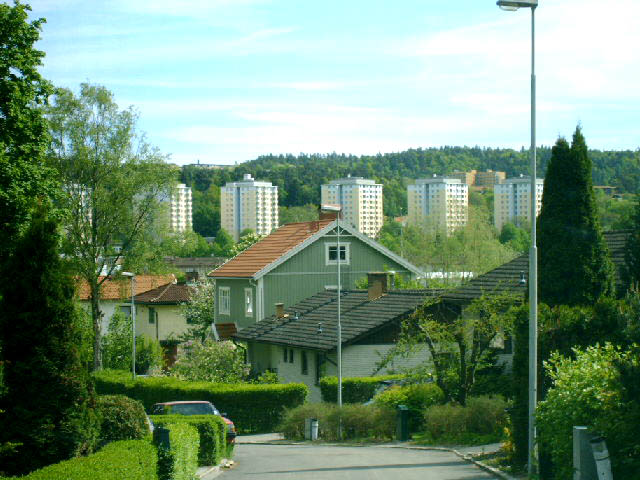 Partille, a suburb in the northeastern metro area. Beautiful rocks surround it.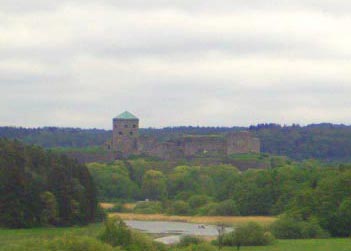 Bohus fästning, in the northern outskirts of Göteborg. I passed by it in 2006 on my way from Värmland.

A very high bridge, in the northern outskirts of Göteborg. From the same trip in 2006.