Helsingborg - The new town and the harbour
The area around the harbour is where you find the modern building in Helsingborg,
some very new. As the railway tracks will be covered underground, there are huge
plans for development.

Dunkers Kulturhus, the brand new(2002) culture complex drawn by the famous Danish architect Kim Utzon,
son of Jörn Utzon who designed Sydney´s opera house.

The cool bridge at Dunkers hus is also new.
Dunkers Hus exterior from Sundstorget.

Kajpromenaden, the new small boat harbour, next to the city center.
These new buildings were constructed after the shift of the millennium, at Kajpromenaden just next to the city center. The tallest ones have 8 floors.
The area resembles Västra Hamnen in Malmö.
Dunkers Hus, and the new small boat harbour.
Helsingborg has a long and very popular beach that begins in the northern part of the city center.


Ferries to Denmark from the terminal Knutpunkten and Hotel Marina Plaza.


Nya Knutpunkten at Hamntorget. A terminal complex, built in the 90s, that includes the new central station, the ferry station to Denmark (to the far right in the picture),
stores, restaurants, a parking garage and the underground bus terminal. The whole complex has given Helsingborg a new freshness by its facade, but it feels stiff like an
airport terminal inside. The building to the right that is connected to Knutpunkten is the 4 star hotel Marina Plaza.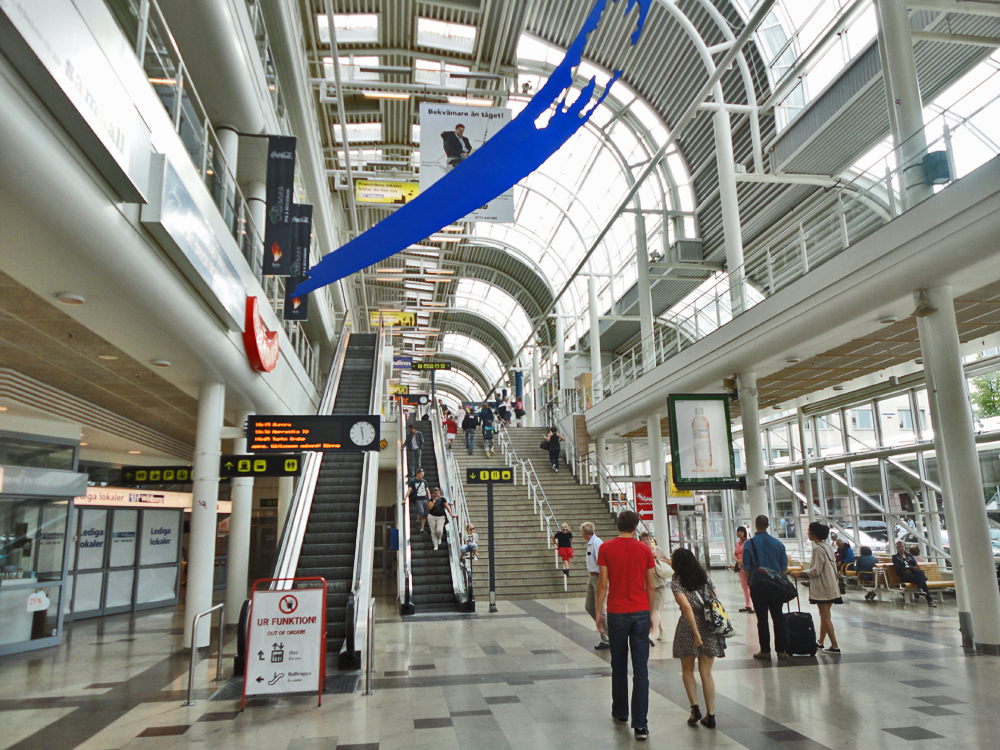 Inside Knutpunkten, the modern train/ferry/bus terminal.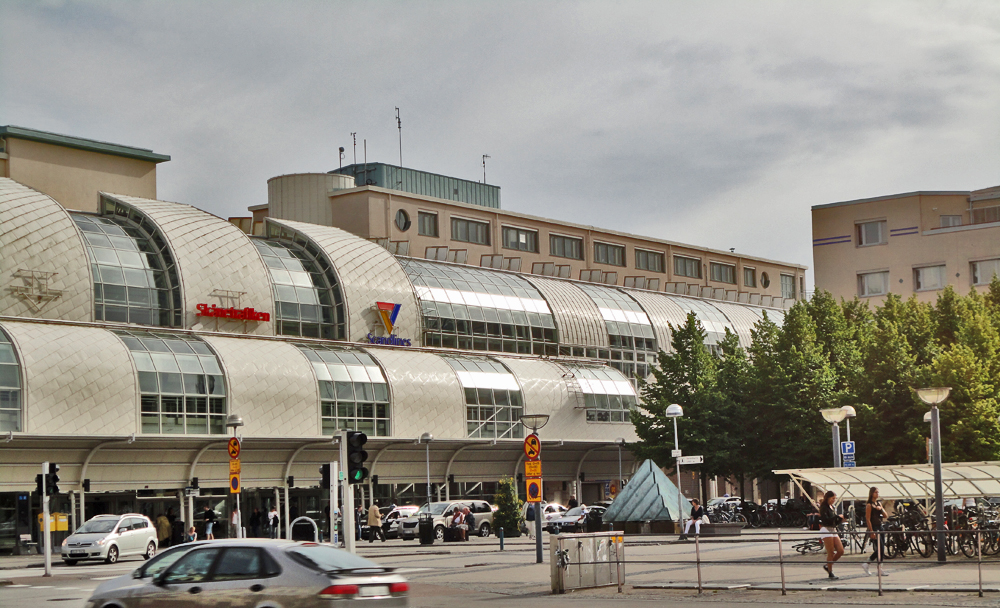 Close-up of Knutpunkten.
The flushing water at the ferry terminal. To the left is The Tivoli nigh club.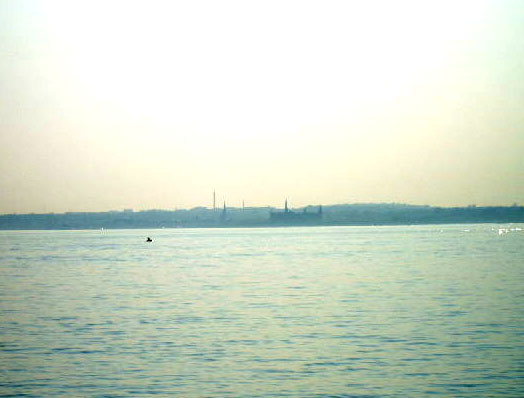 Helsingør in Denmark, just a very cheap 20 min trip away by ferry, seen from Helsingborg.
Kronborgs Slott from Shakespeare´s Hamlet is dominating the skyline.



8 new midrises have been constructed at Kajpromenaden, the new exlusive waterfront promenade.
It can be compared to Västra Hamnen in Malmö, but the architecture is partly better, even though
there are no Turning Torso. Close-ups of the midrise buildings(and a yacht):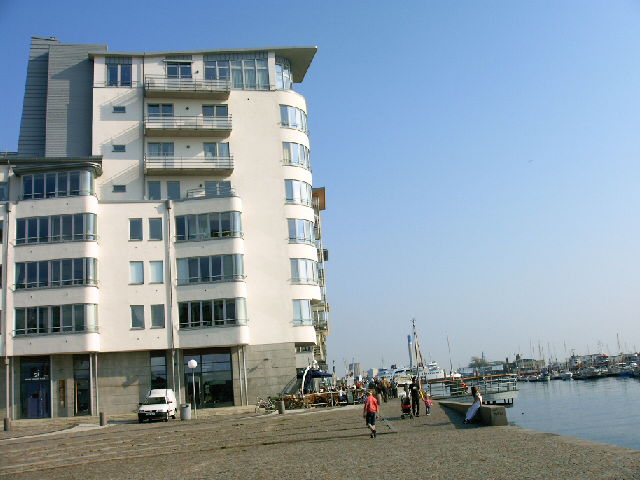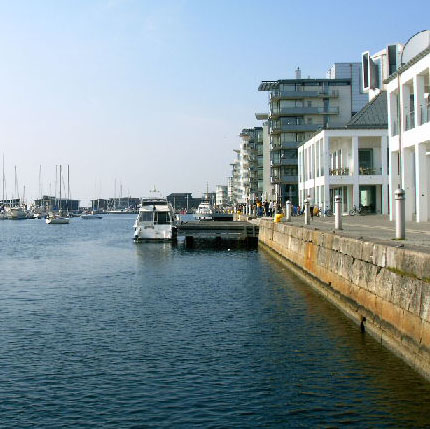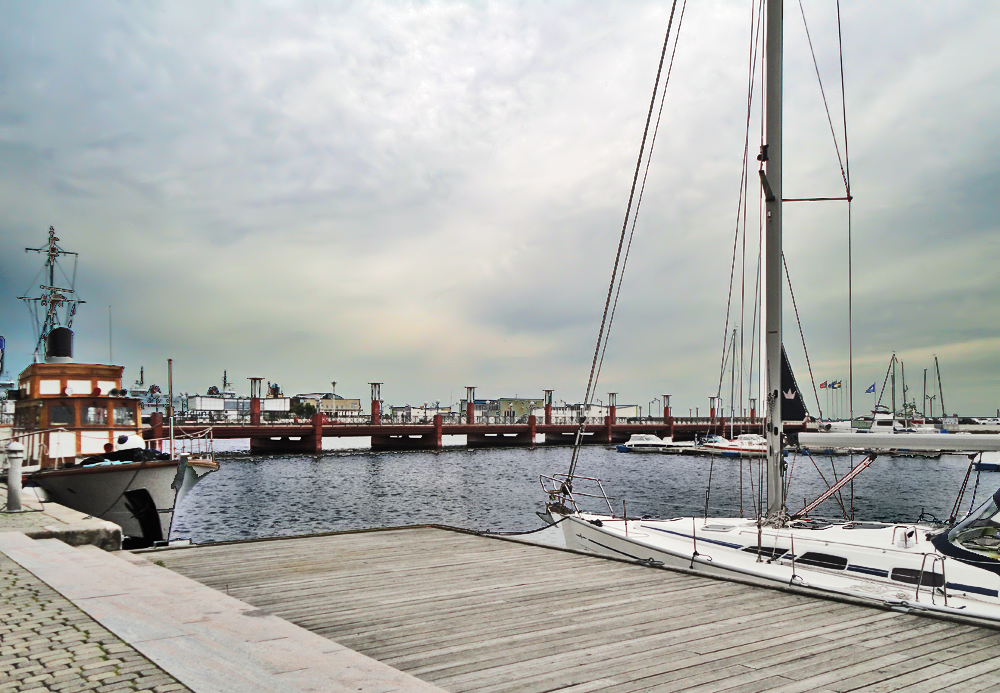 A new bridge was built in the harbour in the mid 2000s.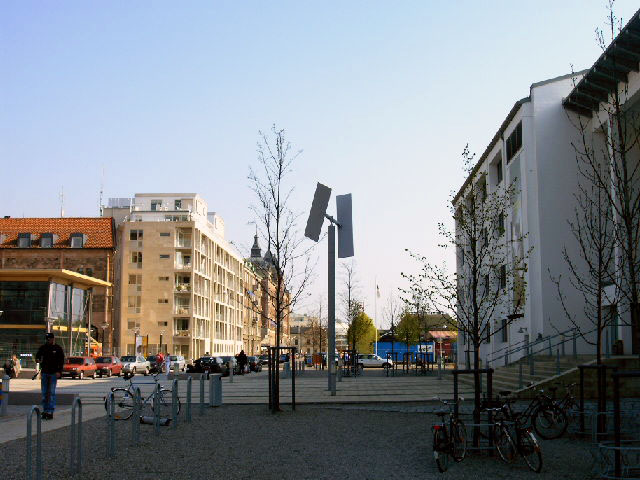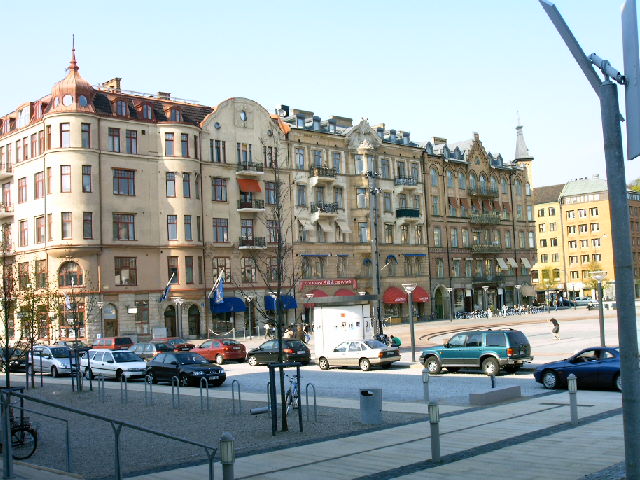 Sundstorget, the square there Dunkers Kulturhus is situated. The first picture, where you can see the culture
house to the right, shows the modern western side of the square. The 2nd photo shows the beautiful old
buildings at the northern edge of Sundstorget.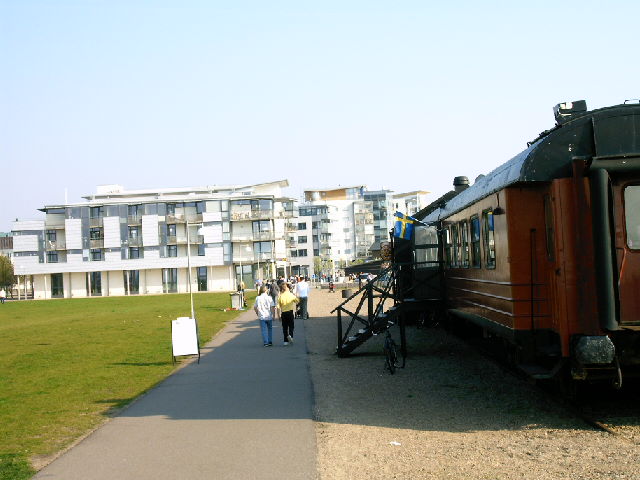 A train housing a restaurant with views to Denmark.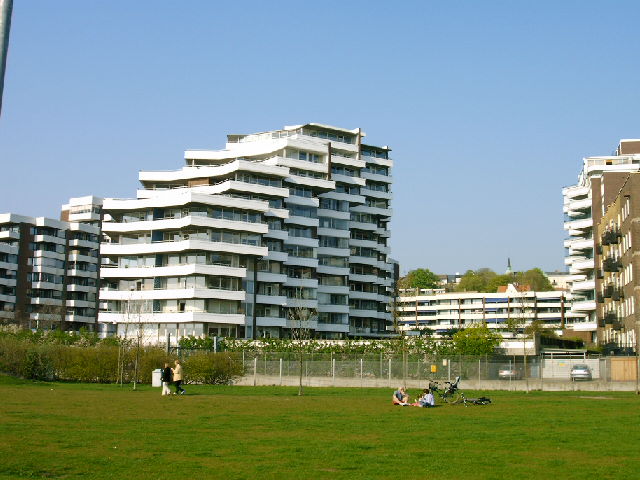 Residences in northern Helsingborg, close to the waterfront.



A fancy bike! The old city center is divided into 2 parts: North, that is the old town and south (Södercity).
Helsingør, Denmark seen from the new harbour of Helsingborg.
Höjdpunkten Närlunda is Helsingborg's tallest highrise building with its 66m. It is a newly built (2014) green 22-storey highrise in Närlunda the Southern outskirts of the city.