Helsingborg - Old town, city center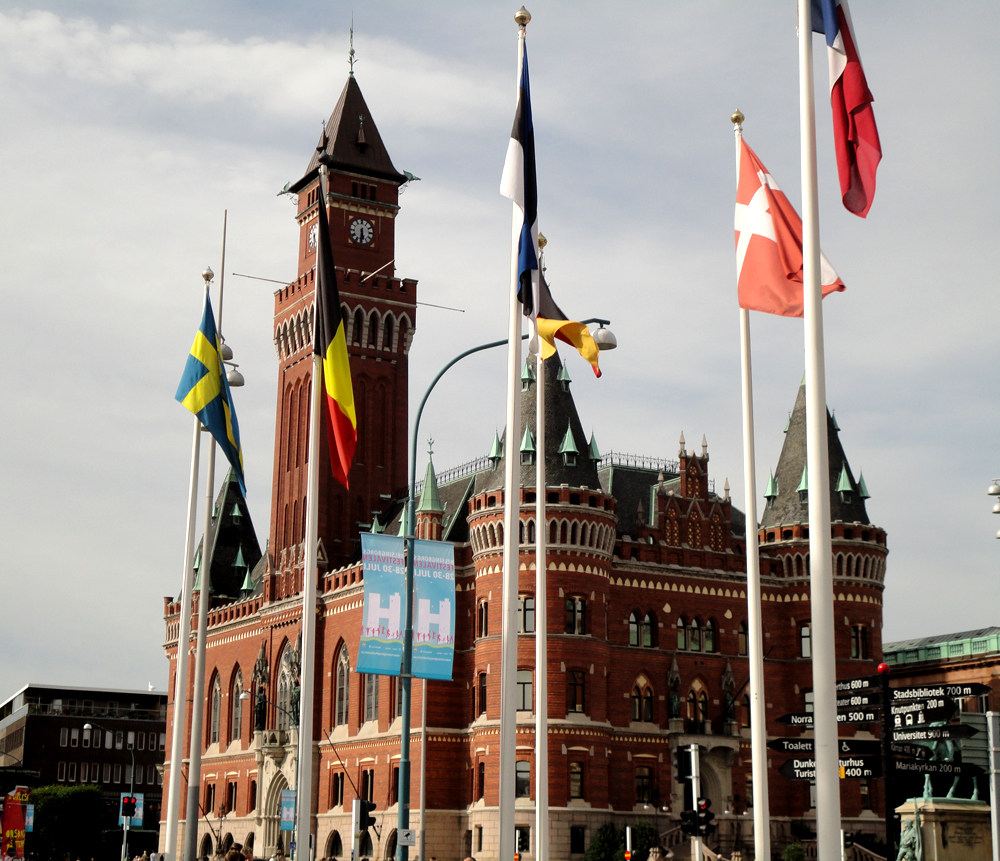 Rådhuset, The Town Hall is the city´s most beautiful building in my opinion. It is 65m tall and was built in 1897.
The Town Hall.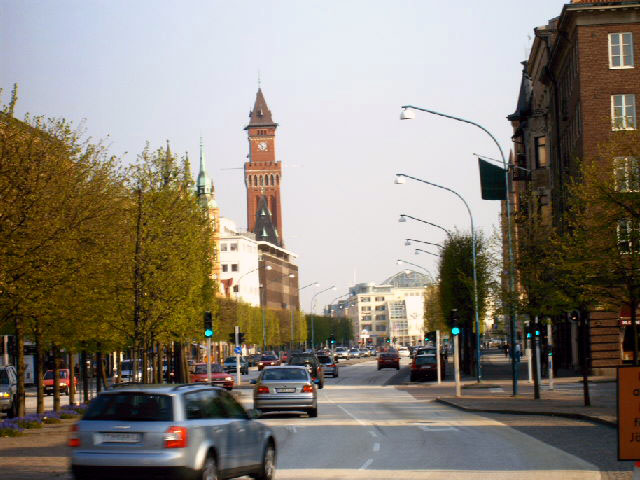 Drottninggatan is the main road of Helsingborg and is situated between the sea and the hills. This road has
a bit of a "big city" feeling in contrary to the smaller side streets.


One of Drottninggatan´s impressive buildings.
Stortorget, the main square.
A model of ancient Helsingborg at Stortorget.
Grand Hotel at Stortorget, Helsingborg's foremost hotel.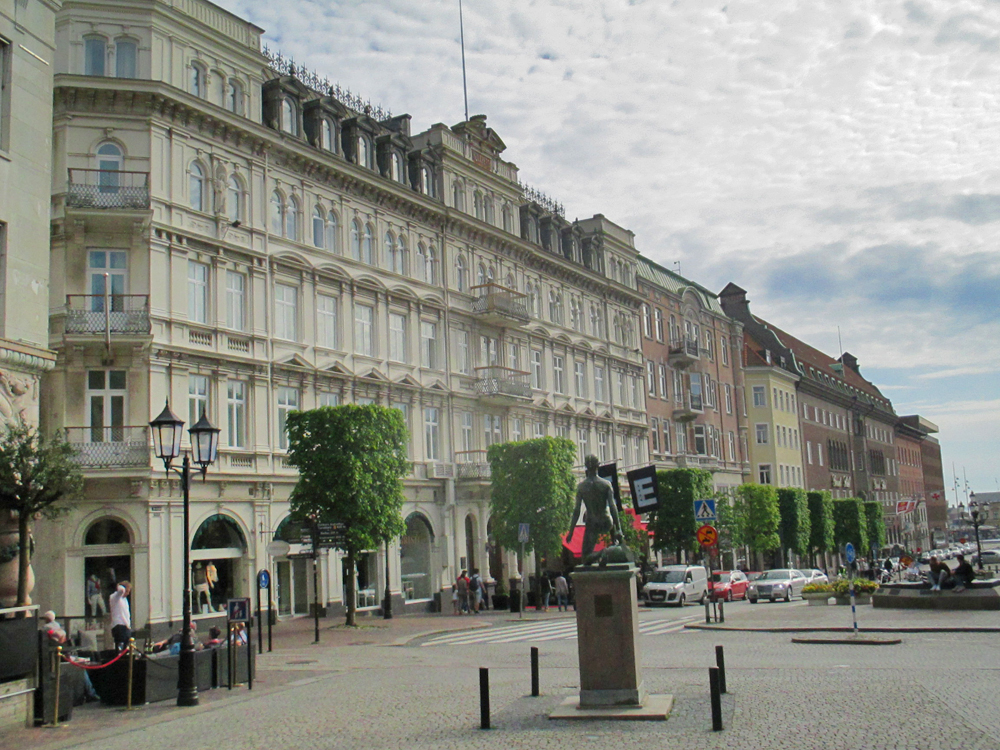 Hotel Mollberg (left) at Stortorget.
There are many big bank companies located at Stortorget.
The statue of Narva at Stortorget.


Kärnan, as seen from Stortorget. Kärnan, that means "the core" was built in 1313 as a protected residence for the Danish king.
Sculpture of Tycho Brahe.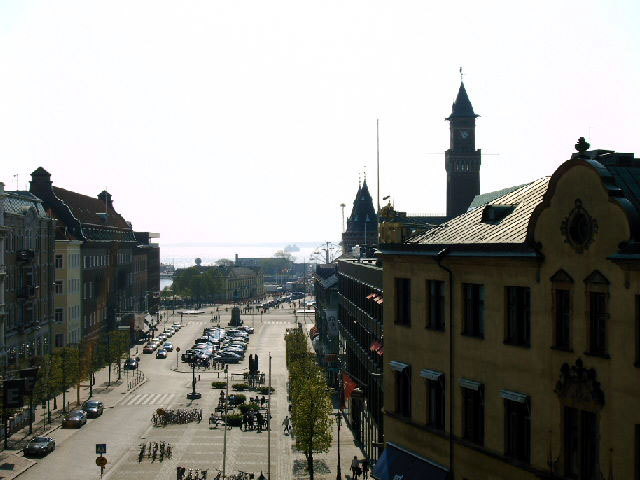 Stortorget, the main square of Helsingborg as seen from Kärnan.



A tivoli by the waterfront, seen from Stortorget.
Flower arrangements at Stortorget.

Kärnan (the Core), as seen from the Slottshagen park at the top of the hill above Stortorget. It is 35m tall.
The stairs up to Kärnan.
There is a restaurant with live music at the stairs to Kärnan.
Views from Kärnan: Stortorget, the Town Hall, the Sound and Helsingor (Denmark).
Some street views: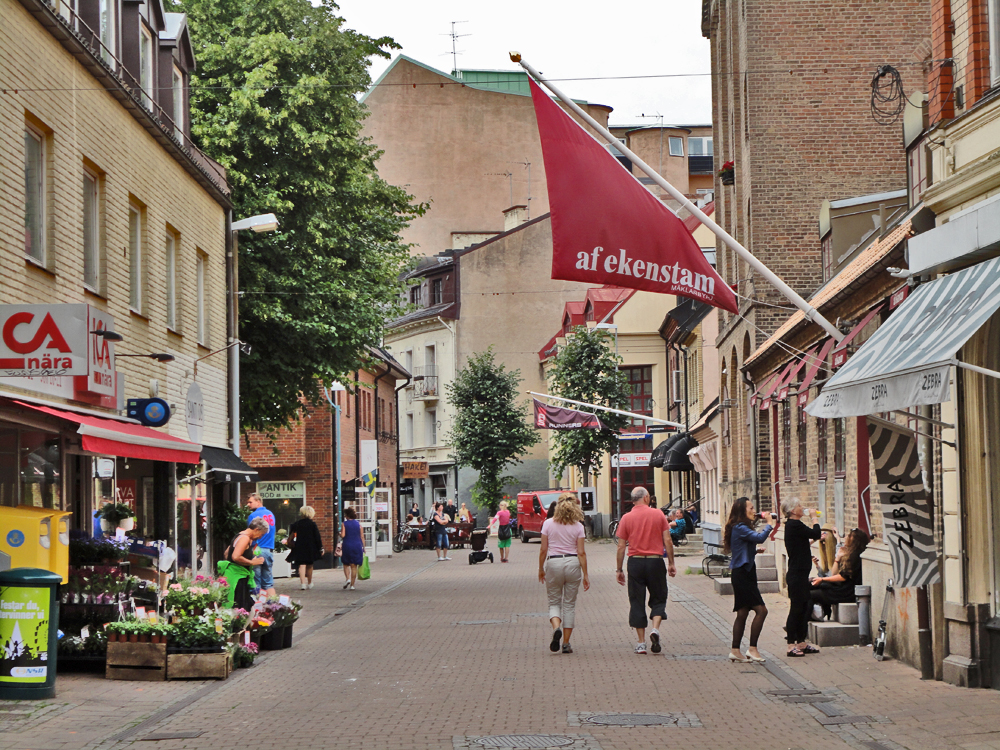 Kullagatan, the main pedestrian street of Helsingborg.
Nedre Långvinkelsgatan. Colourful houses in the partly hilly old town.
Halftimbered house and stairs leading to the upper part of town.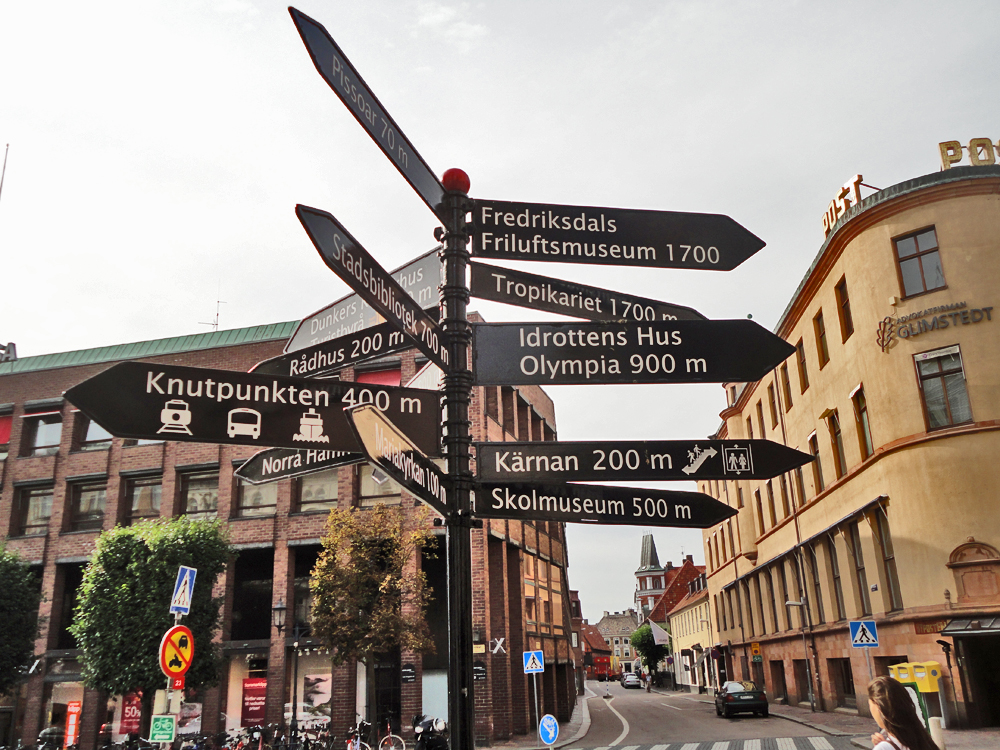 A trend in Skåne is to place palms at open-air restaurants summertime.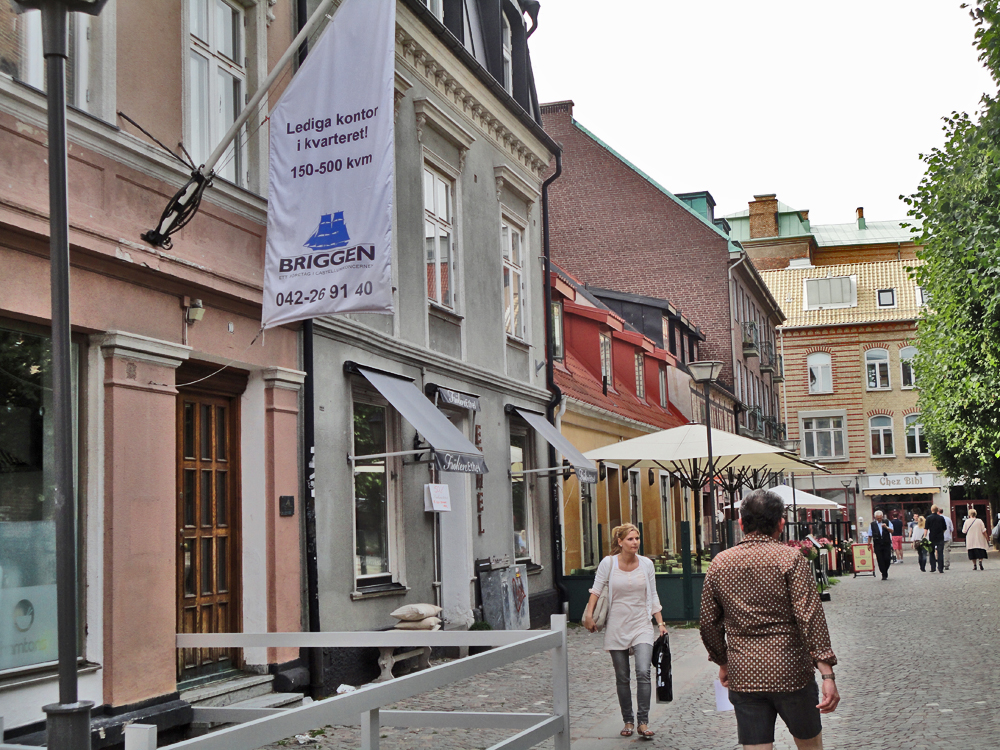 Järnvägsgatan.
A preserved halftimebered house in the city center.
Hilly streets in the old town towards the Sound.
The end of Bruksgatan, one of the main shopping streets of Helsingborg, near Stadsparken (the City Park).
A nice fountain in Stadsparken (the City Park).
Trädgårdsgatan/Bergaliden seen from Stadsparken (the City Park).
A waterfall at the hills of Bergaliden near Stadsparken.
Nicolaiskolan, a gothic red brick former school building that has been converted to an office building at Bergaliden in the upper part of the town.
Townhouses in the hilly upper part of town.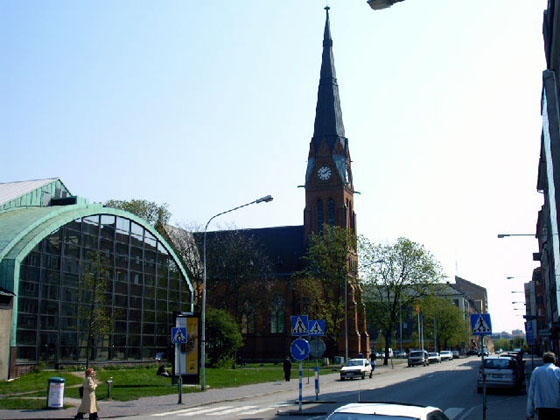 Gustav Adolfs kyrka, the tallest church in Helsingborg, is located at Gustav Adolfs Torg in Södercity.



Stadsparken, the most centrally located park of Helsingborg. It is situated on a hill that declines down to the waterfront.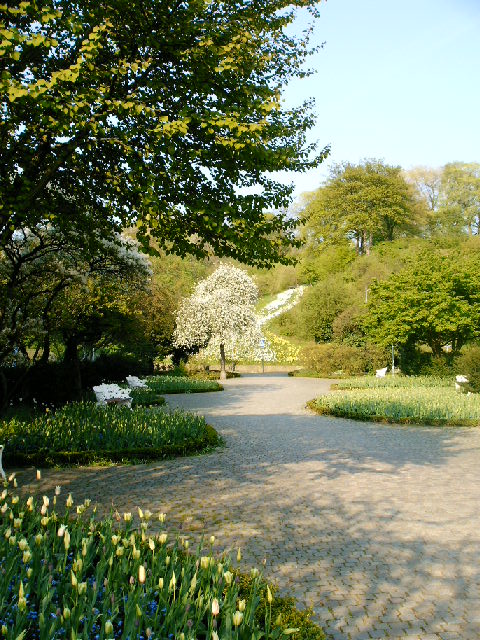 St Jörgens Plats. A beautiful place with statues and bushes between the waterfront and the hills.
The theater can be seen to the left.



Hälsovägen is a beautiful road that is going in circles up to the hill. Öresundsparken at the top of the hill have these beautiful views.




A pink building in Södercity.
Sankta Maria Kyrka. I visited a baptism there. This gothic brick church was built in the 15th century. In the 1300s it was one of Denmark's (!) oldest state churches.

The entrance of the church.
    
The interior of the Sankta Maria church.