Views from Kronprinsen
Kronprinsen, Scandinavia's tallest residential building and Malmö's tallest highrise until Turning Torso was completed, has recently opened a new observation deck. It is very small and narrow and have views just to one angle (northwest), but it just cost 10 skr (about 1 euro). However, there is a small fenced "smoking balcony"where you can see a little bit to the north. Finally I realised the door was open to the conference room, and there I got very nice panos to 3 angles; Öresundsbron, Turning Torso, downtown, Rosengård, the suburbs, 2 large parks, the forests outside, and all the way to Denmark and the city of Lund. It was very fun until the staff told me that this room was just open for the participants of the conference. Until now the top floor (26) has just been open for visitors of 3-star restaurant Översten and the staff didn't like people hanging around taking photographs in the restaurant.
Views to the northwest from the 26th floor:



Turning Torso and Västra Hamnen, here still u/c. Note the power plant Barsebäck in the far background.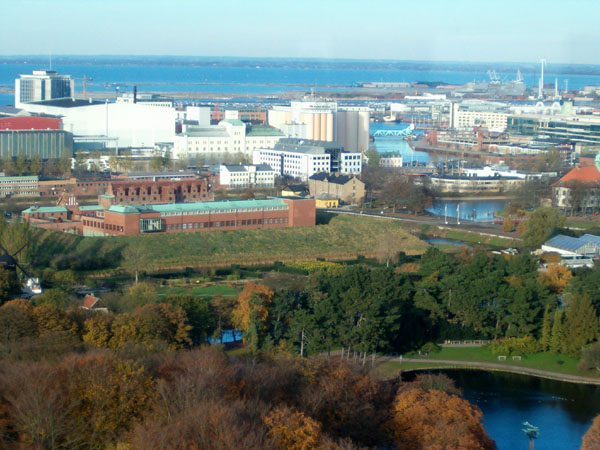 Slottsparken, Malmöhus Slott and Kockumshuset.



Öresundsbron.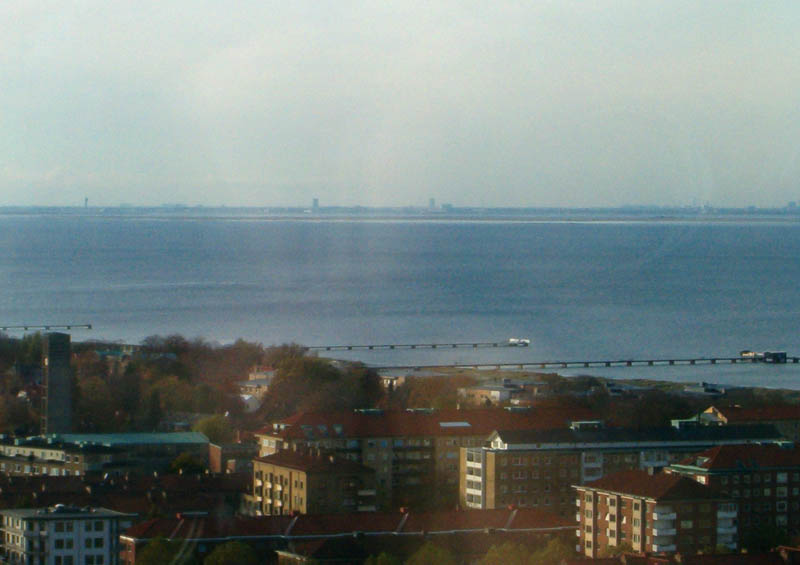 Copenhagen, Denmark with Kastrup's control tower to the left and Ferring and/or the Radisson Hotels in the middle.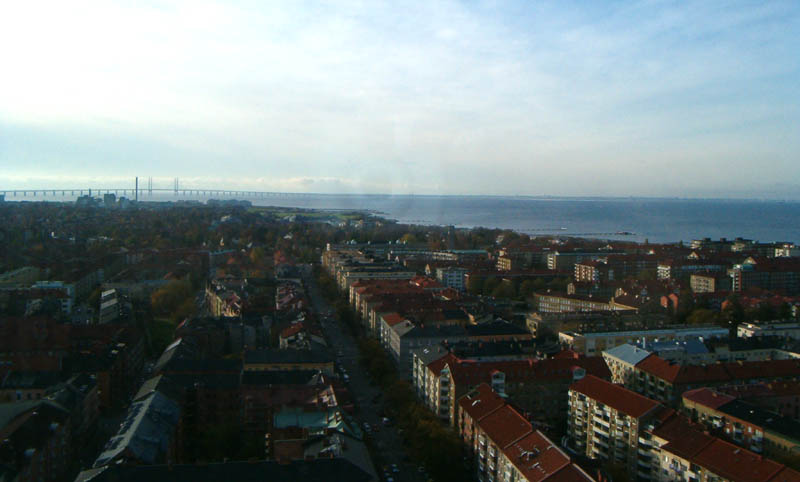 Ribersborg, the beach and Öresundsbron.

To the east/city center and the southeast: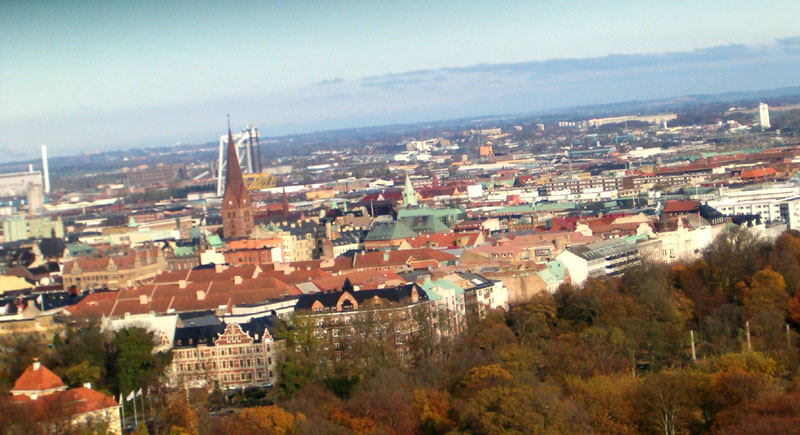 Downtown with St Petri Church just in front of Svanen(the worldfamous crane that built Öresundsbron). The suburb Arlöv and the SDS building can be seen to the far right.



The modern municipal library to the left. The police house, AG-huset and St Pauli Church can also be seen here.

Hilton, Stadsteatern(white box) and St Johannes Church. And yes, the commie blocks in the background is Rosengård!



Södervärnstornet in the middle is the landmark closest to my home. To the far left: Jägersrotornet. Far right. The suburb Oxie´s water tower-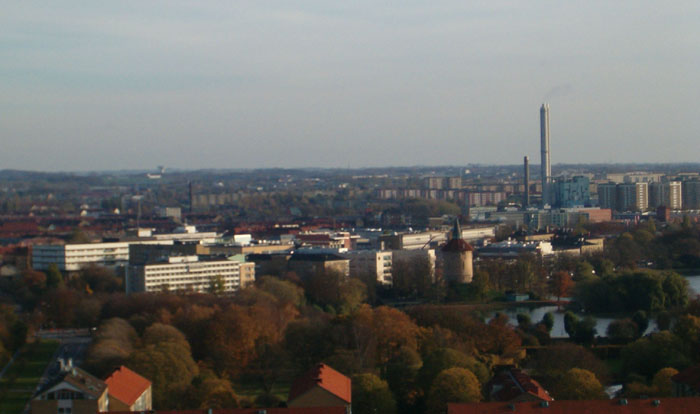 Pildammsparken with it's water tower and the chimney Heleneholmsverket that was Malmö's tallest structure until Öresundsbron and Turning Torso.



The only opportunity to see this view was through this very dirty window. But I took a photo although, cause I think this angle is very cool as you can see many of Malmö's tallest commie blocks. Annebergsgården, Borgmästargården, Gröndal, Almvik/Högaholm residences, 11 unfamous buildings with 17 floors in the same photo! In the front is Pildammsparken. And last but not least, a photo of Kronprinsen's facade:



Kronprinsen has 27 floors and is 82 meters high. It was built year 1964 and was designed by the famous architect Thorsten Roos. The building is situated just west of downtown Malmö. If you include service floors etc there are 29 floors. More pictures of Kronprinsen can be seen in this section.