Malmö - winter 2011
This part is about the photos I have taken during the heavy snow that fell as early as in November 2010 and melted in the middle of January 2011. It
rarely snows in Malmö normally, but the last 2 winters have been filled with snow chaos, causing many problems for the traffic and the trains. In Malmö
only the main roads are plowed and there is only one lane for all traffic in each direction. People park their cars in the middle of the road because the
parking lots are occupied by snow! And that causes chaos in the traffic too, since the buses can't get by! But at least it is a good photo opportunity.
This the walk I took one day after the snow fell:
Dalaplan: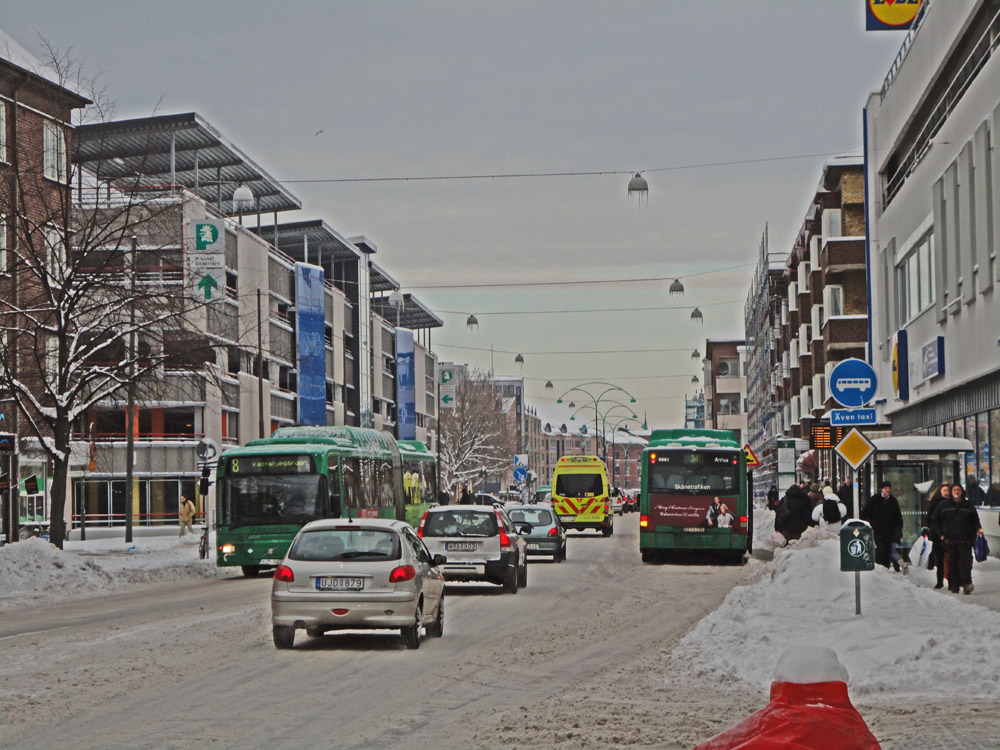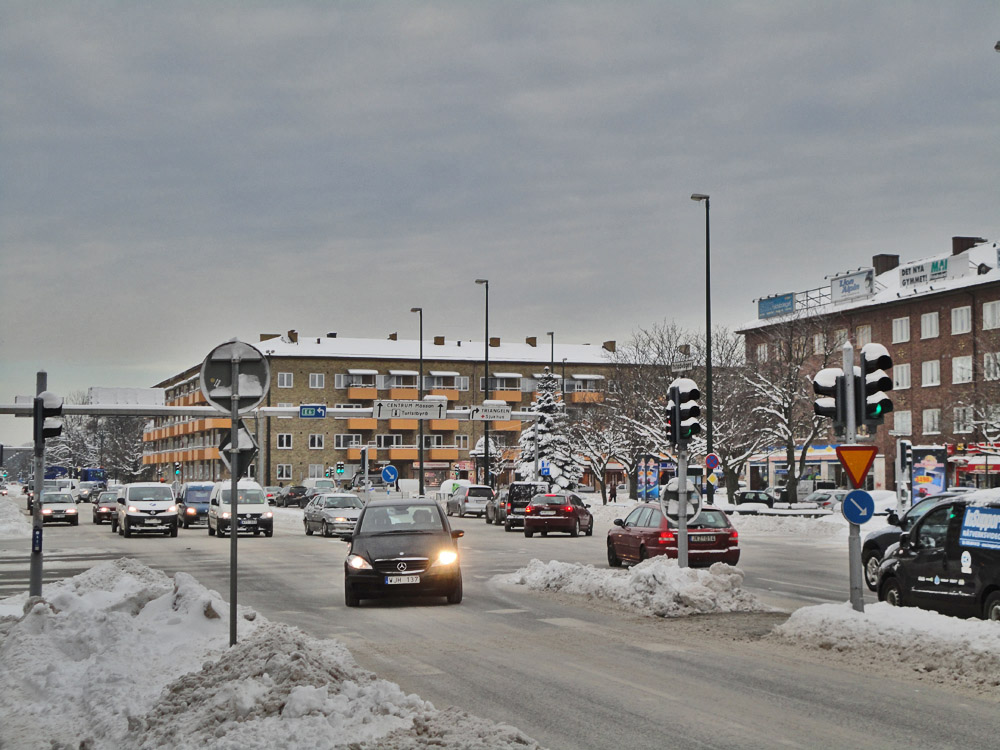 Södervärn: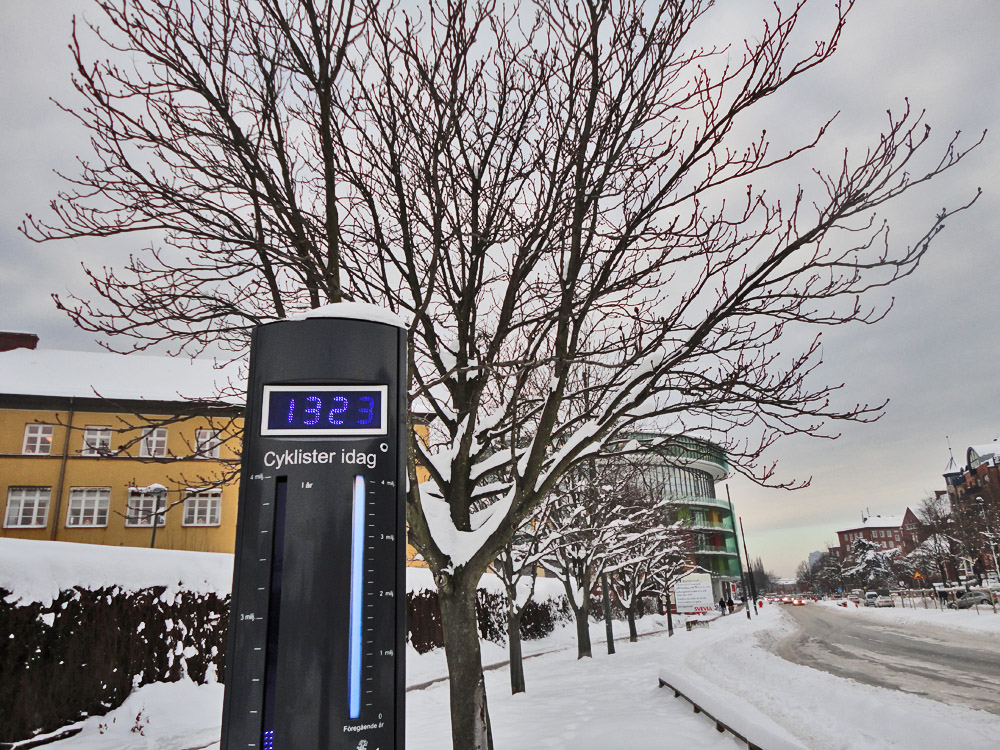 Triangeln:
Södra Förstadsgatan and Drottninggatan:
Gustav Adolfs Torg: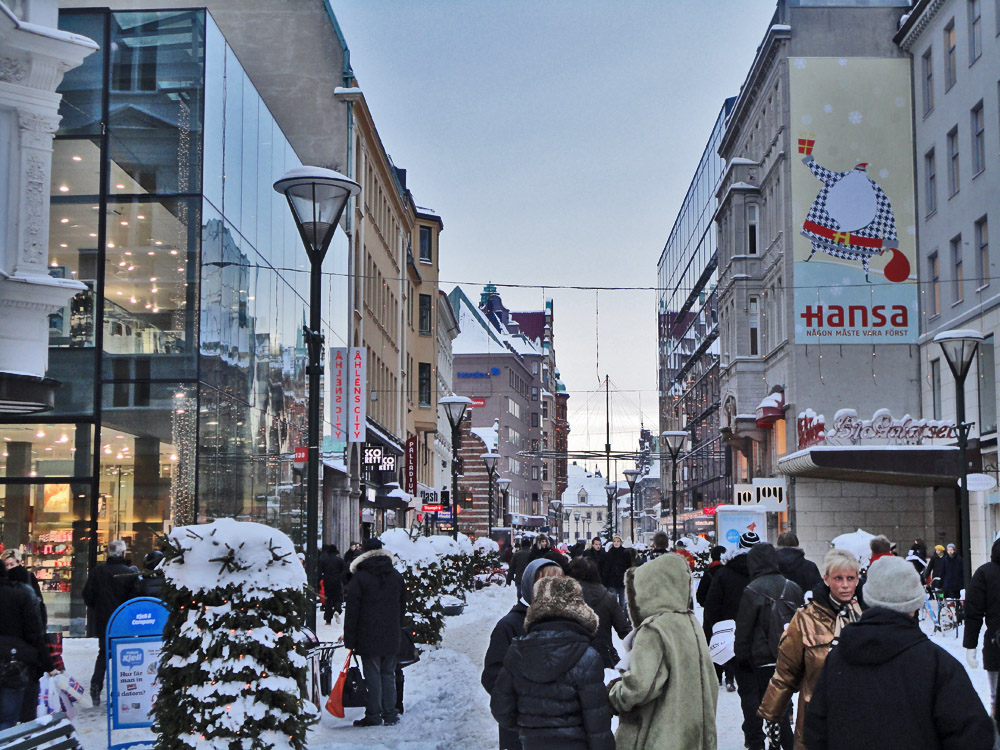 Stortorget:
Norra Vallgatan with Turning Torso:
Centralstationen:
Hjälmarekajen: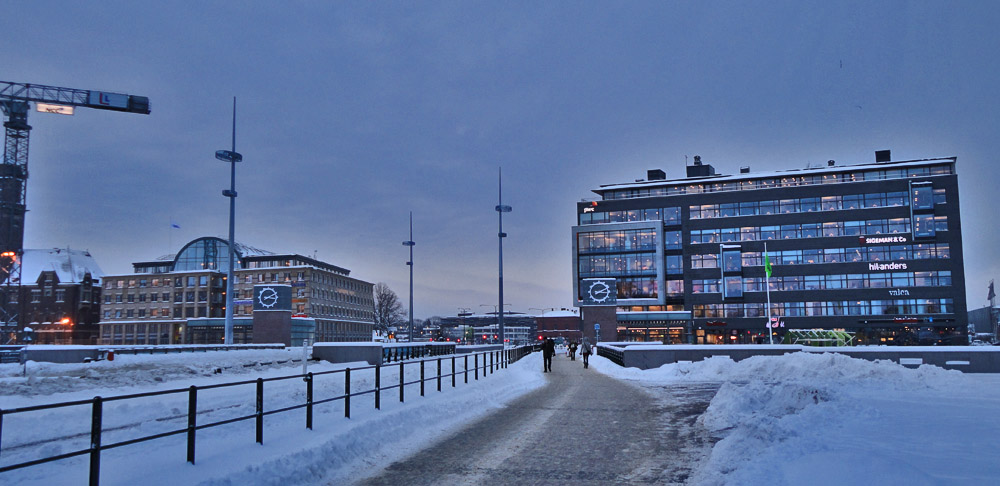 Others, taken later:
Augustenborg.
Near my home at Dalaplan. Snow chaos!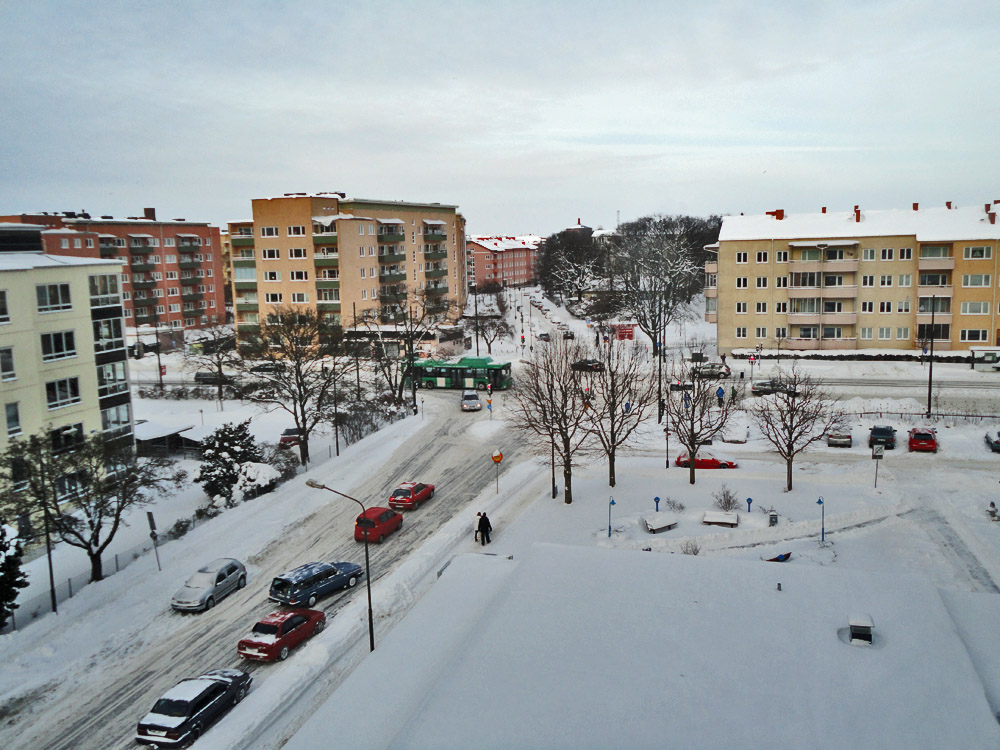 Ellstorp.
A WALK ON THE ICE:
A part of Öresund, the sound between Denmark and Sweden, had frozen in January 2011.So this sunny day some people are strolling with their dogs on
the ice (I didn't think it was a good idea to try though) from the Ribbersborg beach, that is located between Turning Torso and Öresundsbron. Last Sunday
the ice was crowded with people.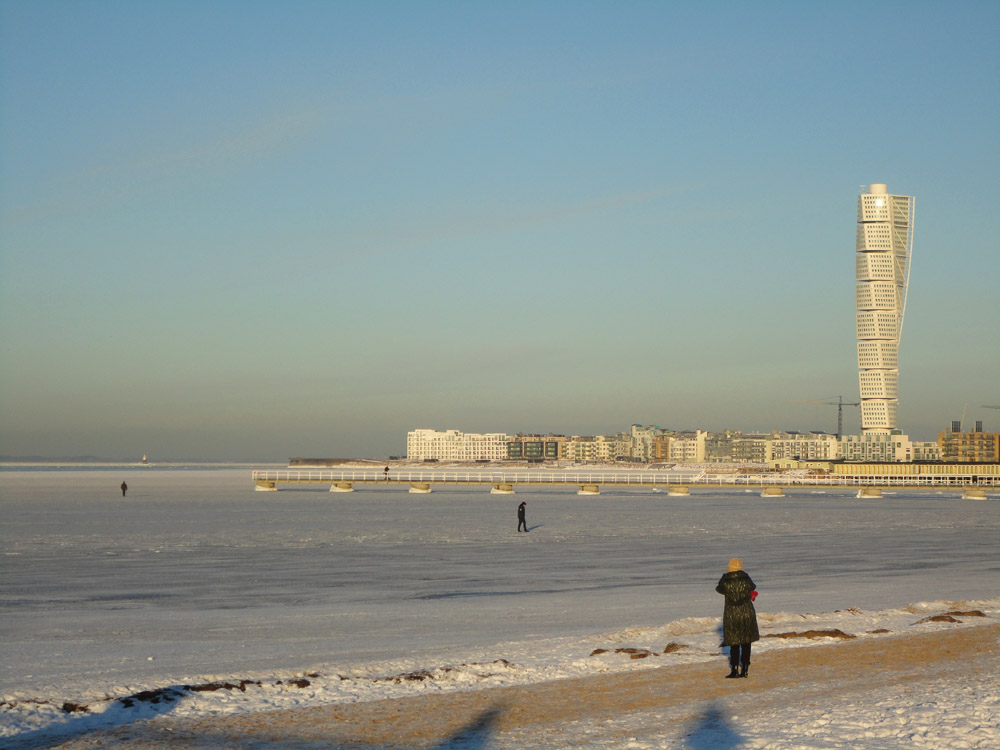 Turning Torso, Scandinavia's tallest building, looking over the ice.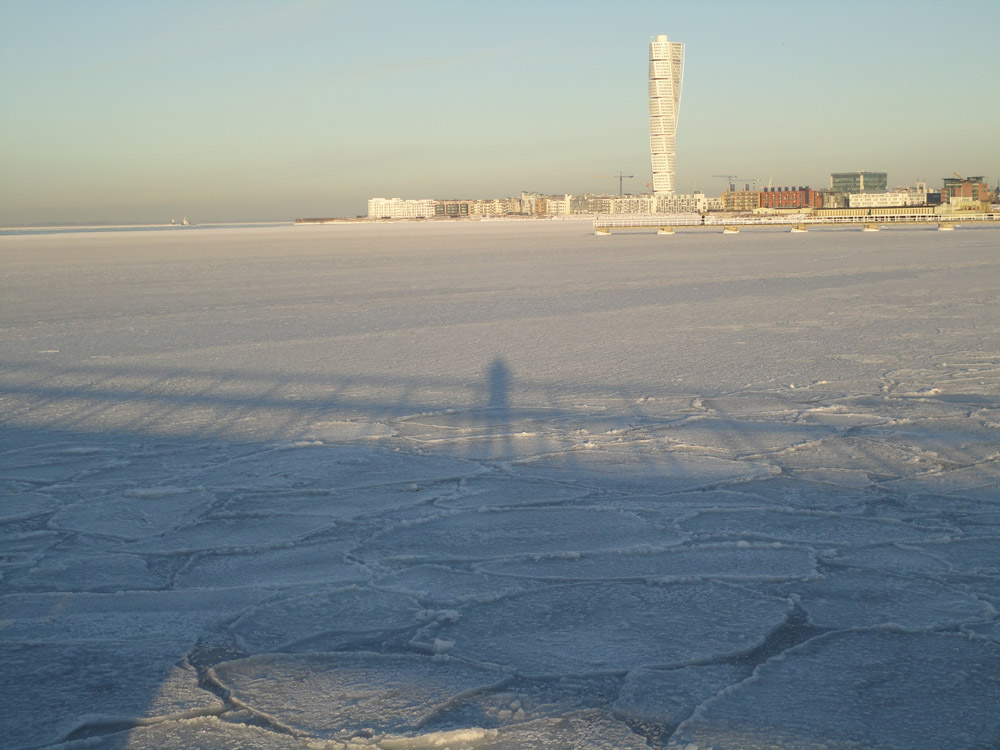 Öresundsbron – soon we don't need it anymore, at least in the winter. :)


Frozen skyline.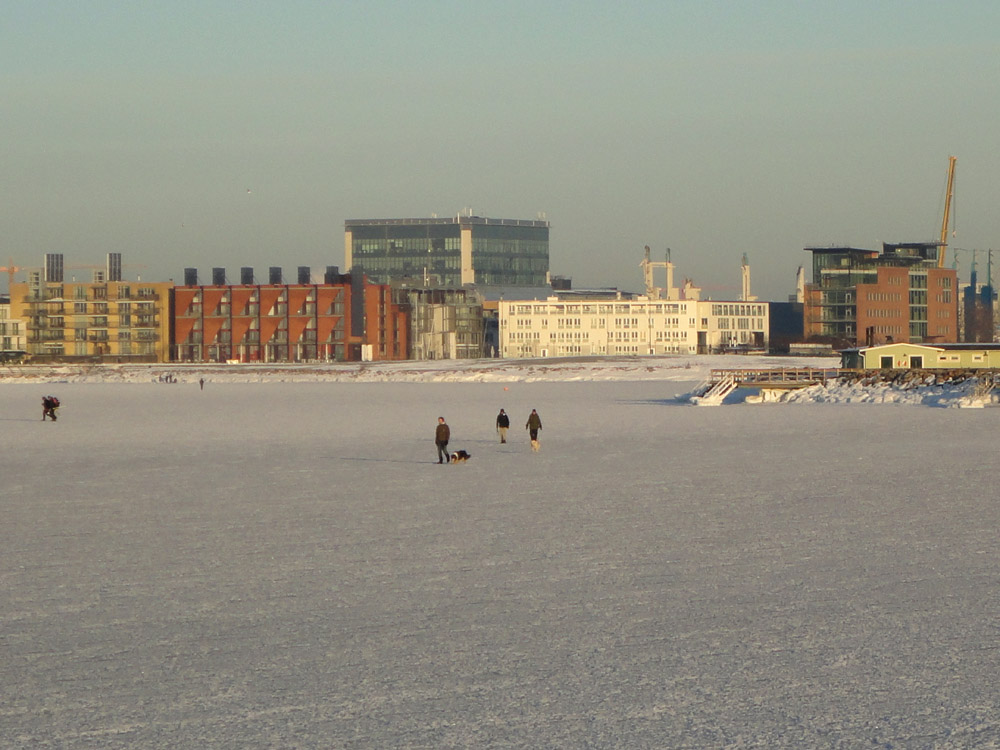 Dogs on ice. Malmömässan is now almost torn down.
People looking at the frozen sound.