Hell's Kitchen

Hell's Kitchen is a neighbourhood on Manhattan, located between Times Square and Hudson River. It is spanning from 34th to 59th streets, west of 8th Ave. It is partly a bit rundown with many workshops and warehouses, but there are also some streets that features many good restaurants and postmodern skyscrapers have been popping up in the hood. It is also known as Clinton or Midtown West. Hell's Kitchen is featured in Marvel Comics (Daredevil) and West Side Story. We only visited the hood once, on our way to Intrepid Sea air and Space Museum. It was just one day before the hurricane Irene was about to arrive, it was really hot then, like a hells kitchen...

Silver Towers are new 58-storey residential skyscrapers from 2009, part of the Hell's Kitchen vitalization.
One of the brand new Silver Towers.
St Clemen's Church and Theater.
One Worldwide Plaza is visible from many parts of W 42nd St. This day it was hot like a hell's kitchen!
A New Orleans style restaurant.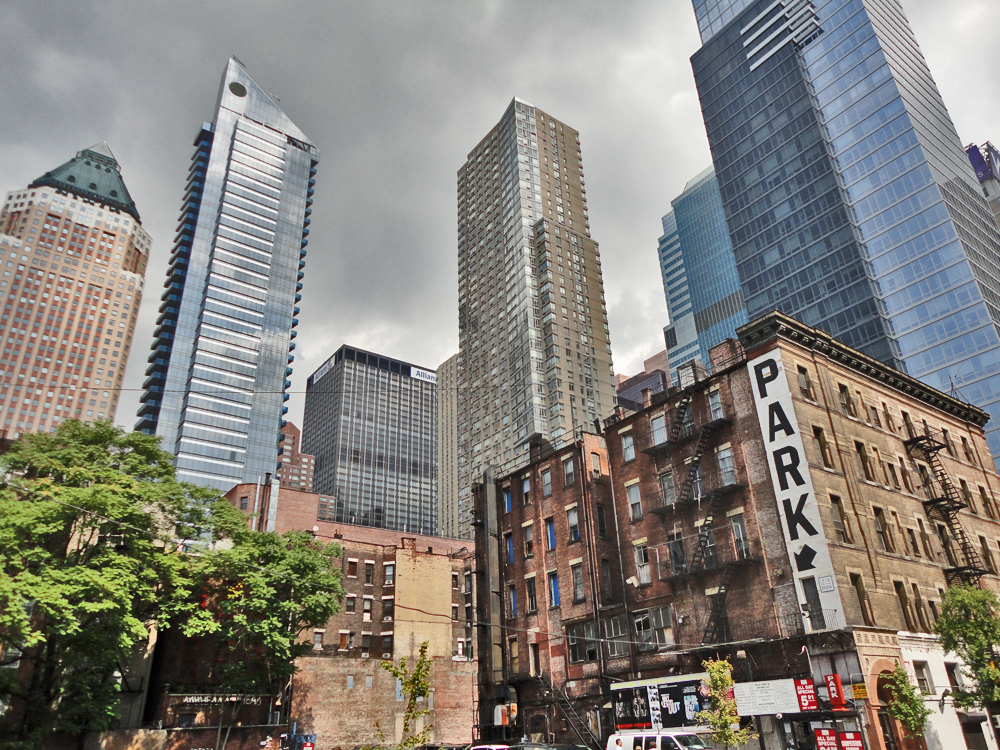 Postmodern skyscrapers contrast to the gritty facades in Hell's Kitchen.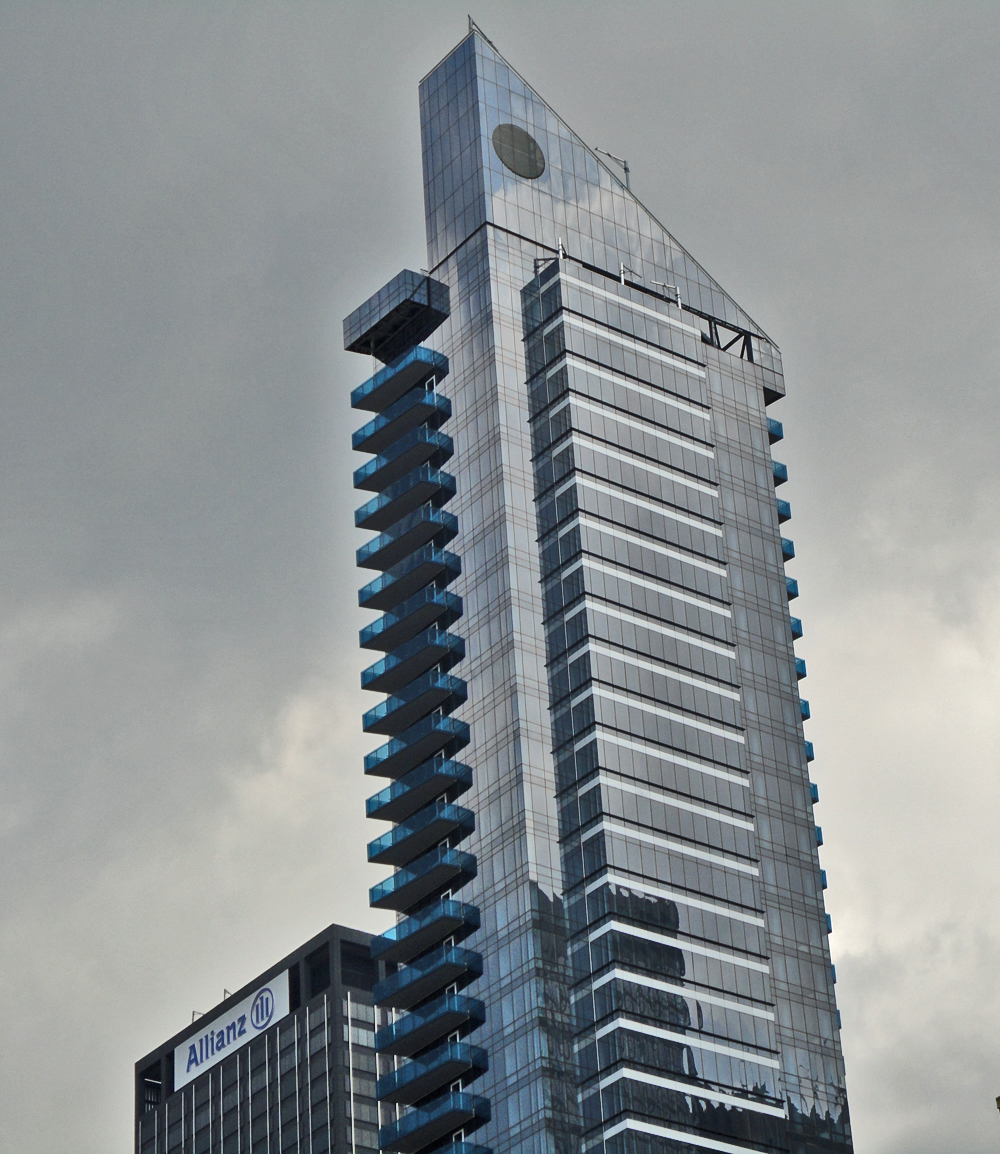 Milford Plaza Hotel, near Times Square.

A large American car wash. In Hell's Kitchen there are many workshops and more dirty sides of the city.
Jersey City skyline can be seen in the distance. People escape from the city on 12th Ave because of the hurricane.
Traffic jam on W 42nd St, probably of people escaping from the 2011 hurricane Irene. We also escaped, we left one day earlier, but it was downgraded to a tropical storm!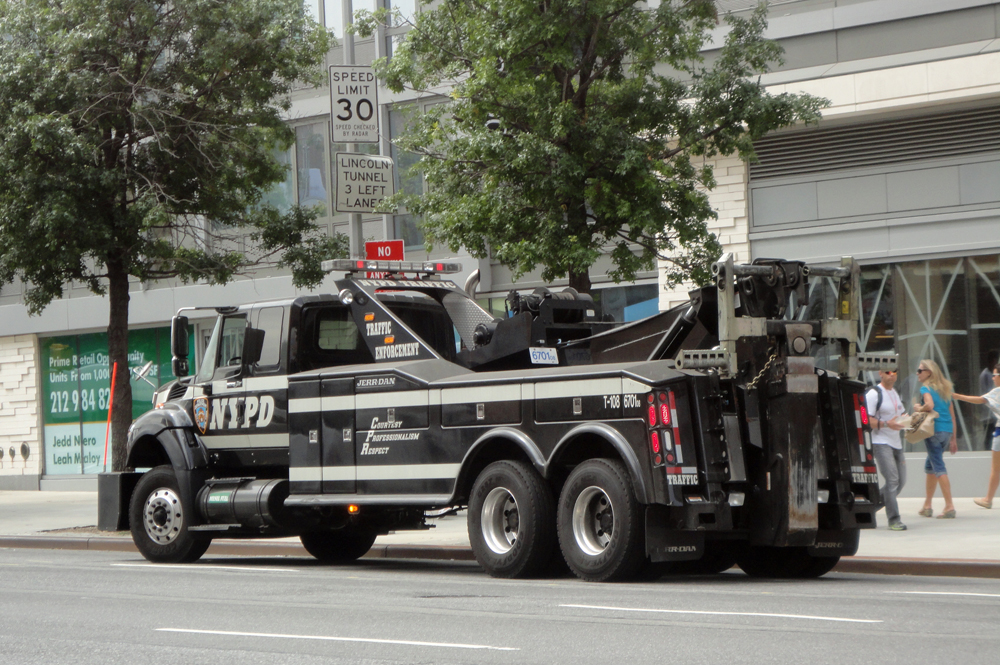 NYPD:s wrecking truck.
One of the few older Lincoln Town Car limos left. The chaffeur wanted me to get a ride since I was taking a picture of his car.
School children on 12th Ave (sorry for the blur).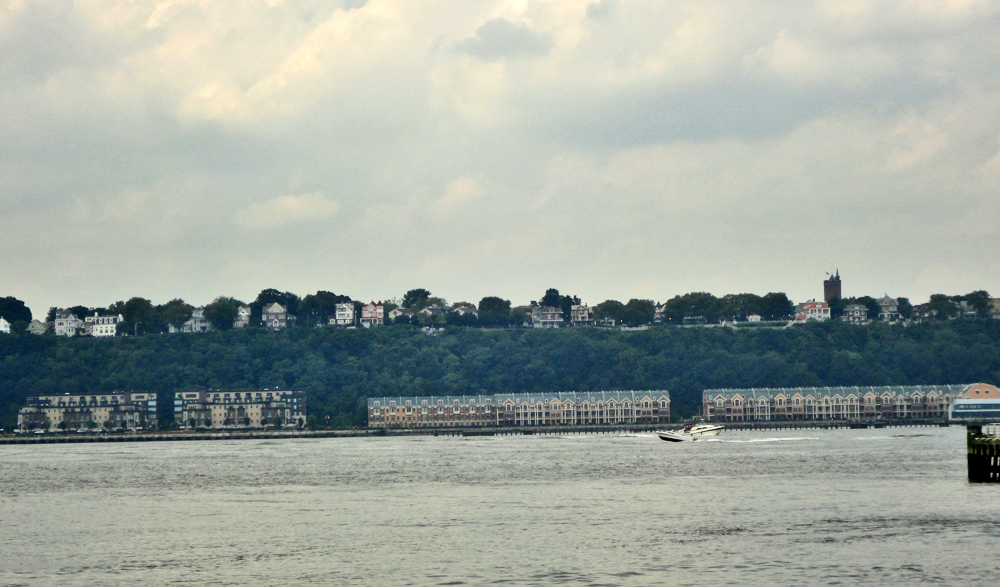 Suburbs in New Jersey seen from the west end of Manhattan, Hell's Kitchen.
USS Intrepid Sea Air and Space Museum. Click here to look on its page.