When looking to the North, 2 new buildings have been added to the skyline, both with illuminated neon spires that changes color constantly and have been built to compensate for the demolished radio transmitter on the destroyed WTC; Bank of America Tower and Conde Nast Building (middle). To the right you can see the illuminated GE Building, whose observation deck we visited daytime, and New York Times Tower to the left. The skyscraper with the pyramid shaped top is called One Worldwide Plaza and is situated immediately next to Times Square (note the neon lights). To the far left is New Jersey.
Note that the spires of Bank of America Tower and Conde Nast Building have different colours here! They are located betweedn Bryant Park (the illuminated greenery) and Times Square (left).
There is an annoying fence on the observation deck that makes photographing a bit hard and explain that some of the pictures got a bit blurry (because you can't place a tripod and just zoom).
Here the 2 spires have changed color a 3rd time! The illuminated skyscraper o the far right is Citigroup Center.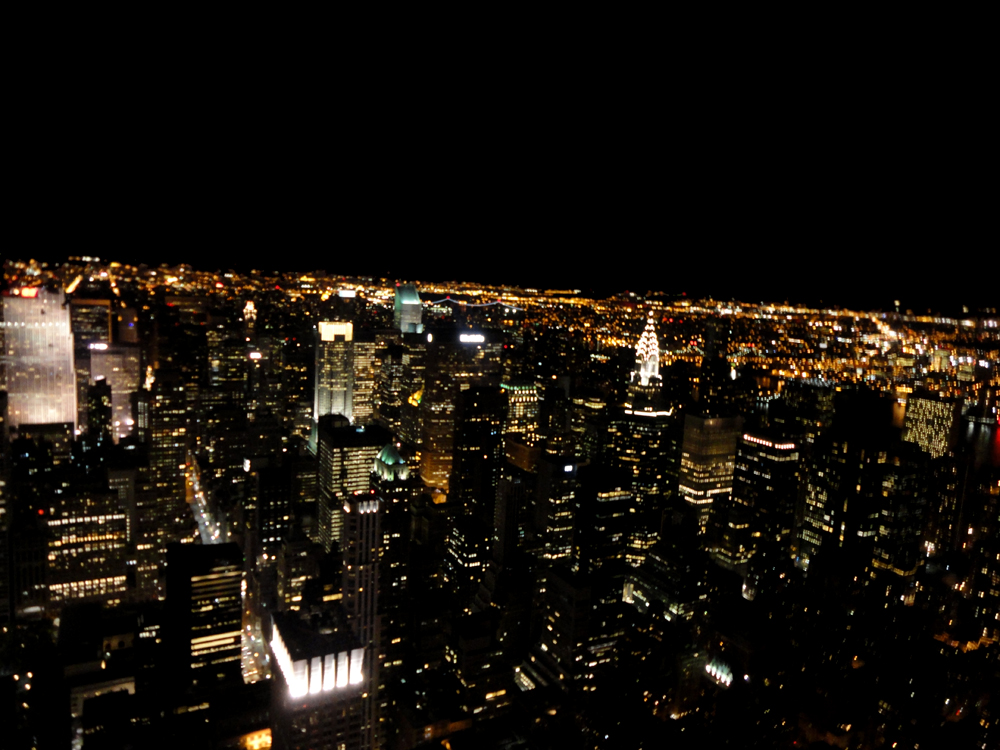 Citigroup Center, Chrysler Bldg and Brooklyn can be seen to the right.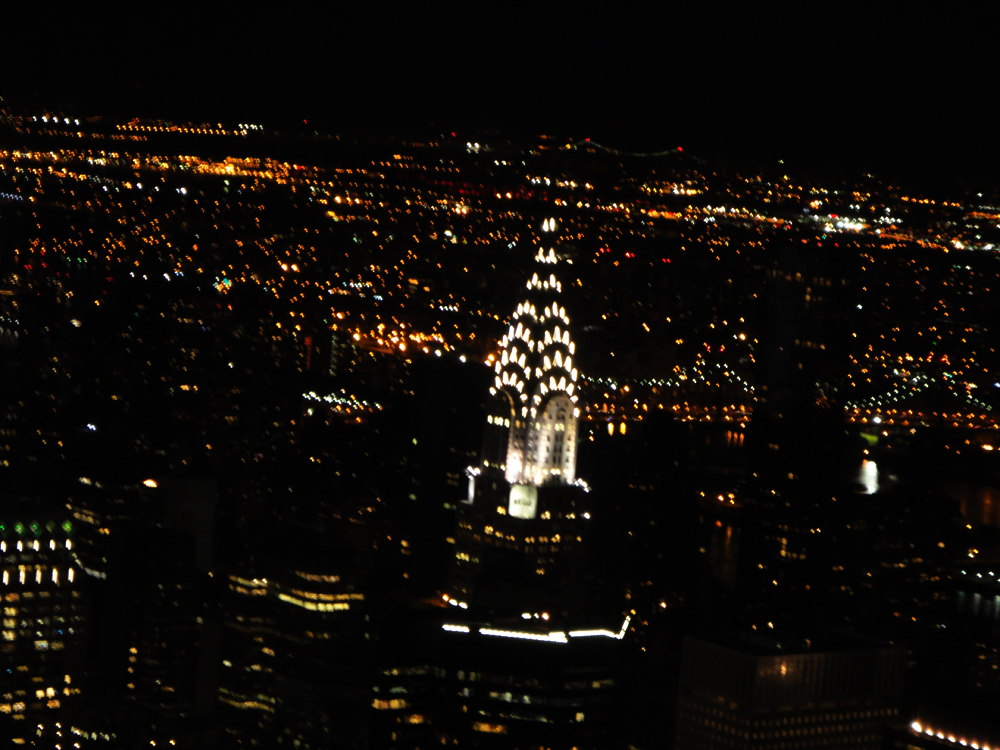 Chrysler Building, its nave looking spire is also illuminated after dark.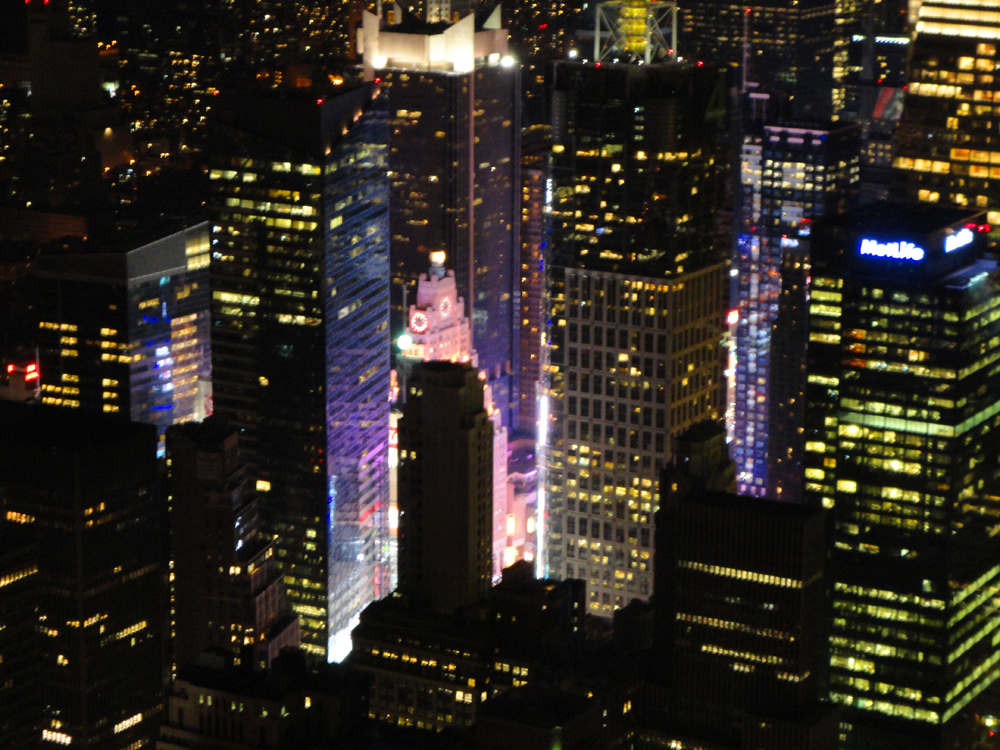 Times Square with all the neon lights.
The spire was blue this night. It is illuminated in different colours each night.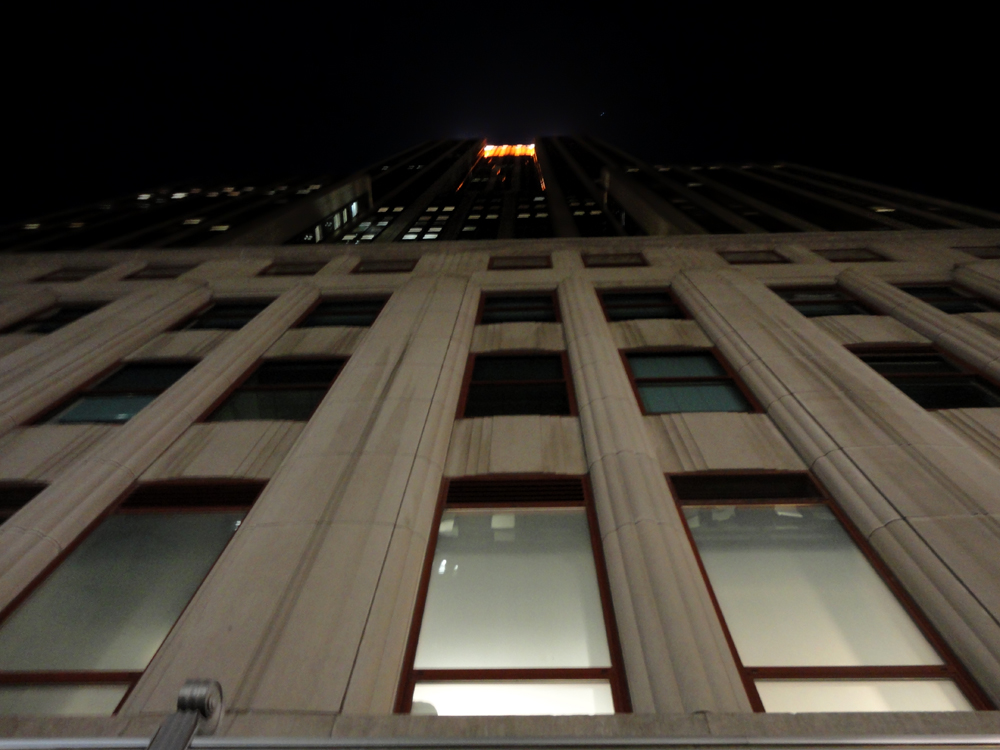 The top of Empire State Bldg looks different every night. The night we visited it was white, orange and blue (the mast). When I visited in 1998 it was St Patrick's day, and the top was green because of that!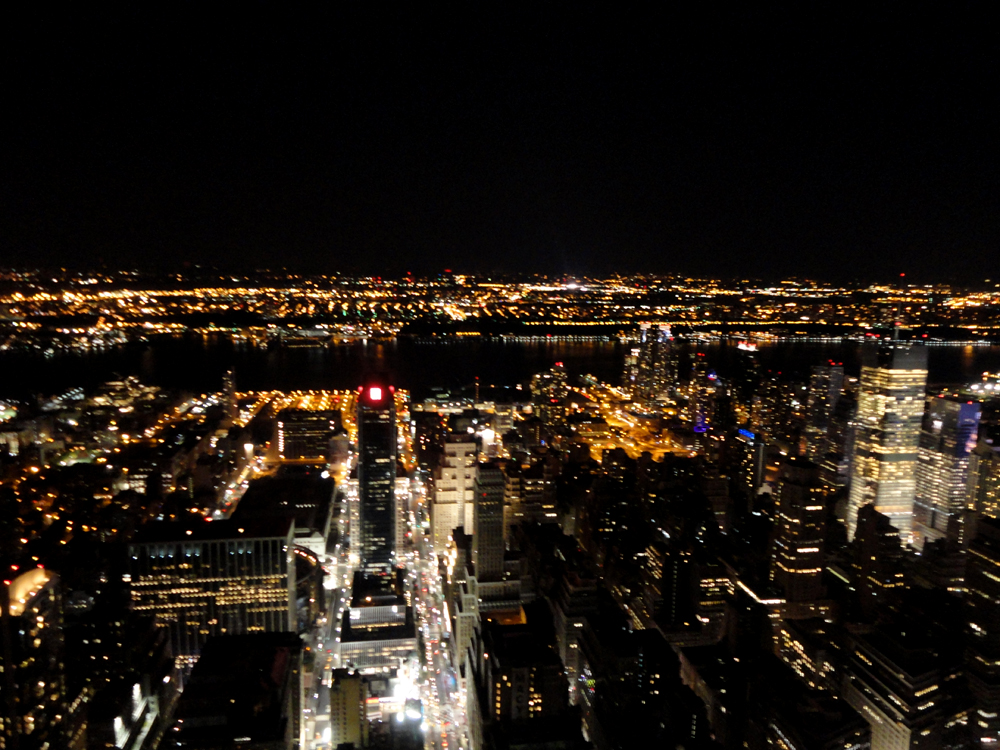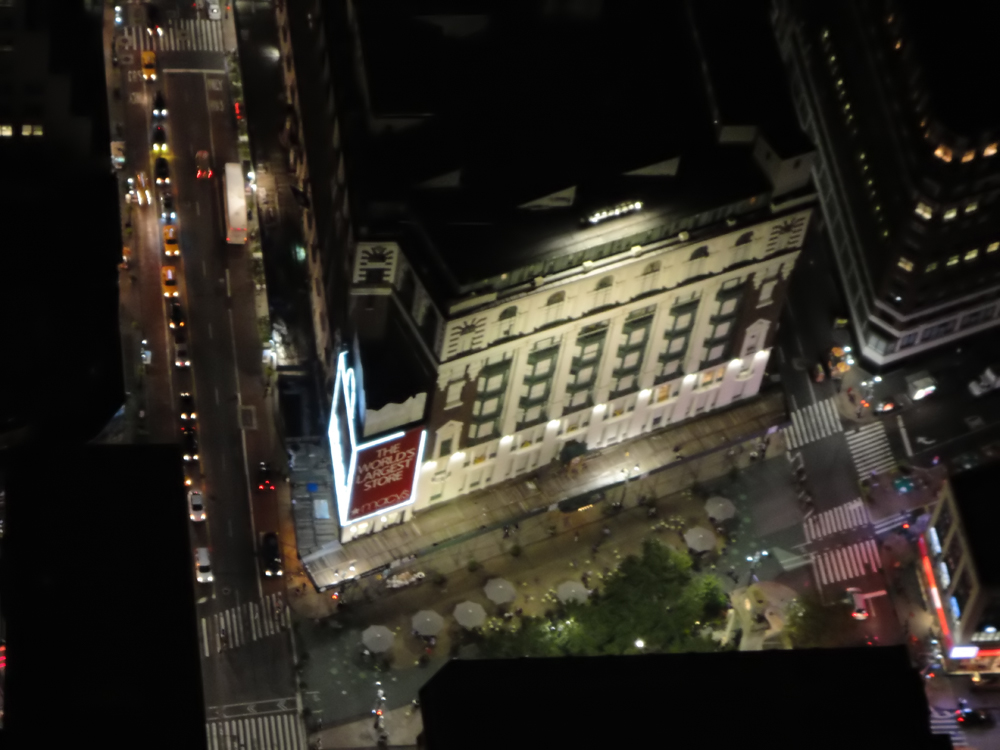 Macy's, the world's largest store, doesn't look so large from the top of ESB!
TO THE NORTH: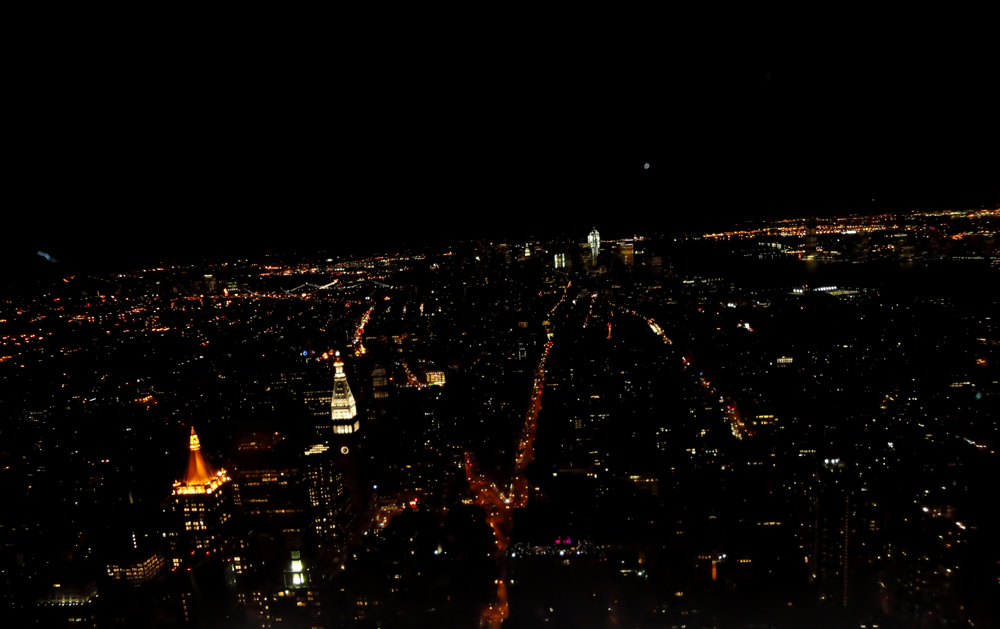 Towards South Manhattan in the distance, the Financial District and the new World Trade Center under construction! Statue of Liberty to the far right.
Madison Square Park skycrapers in the foreground.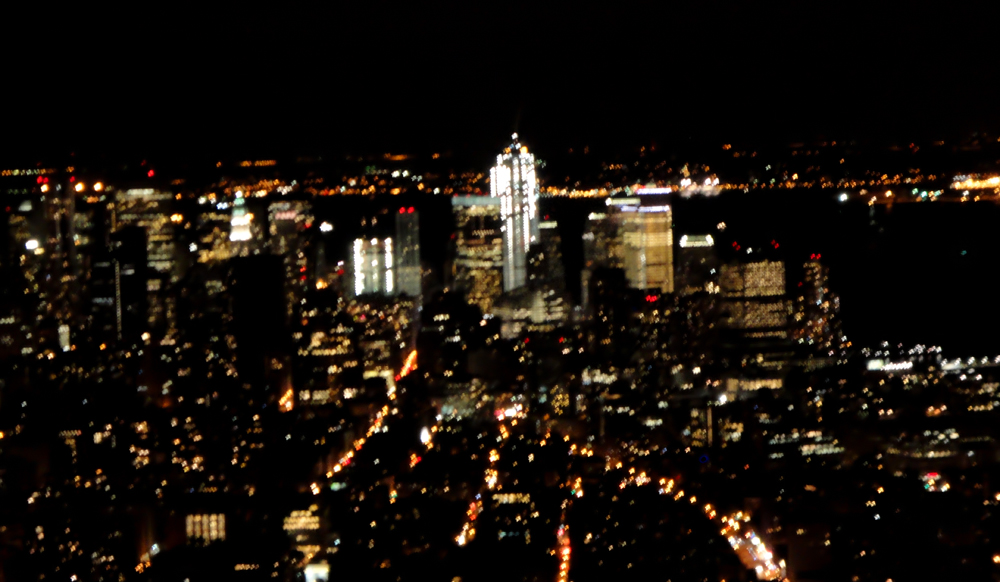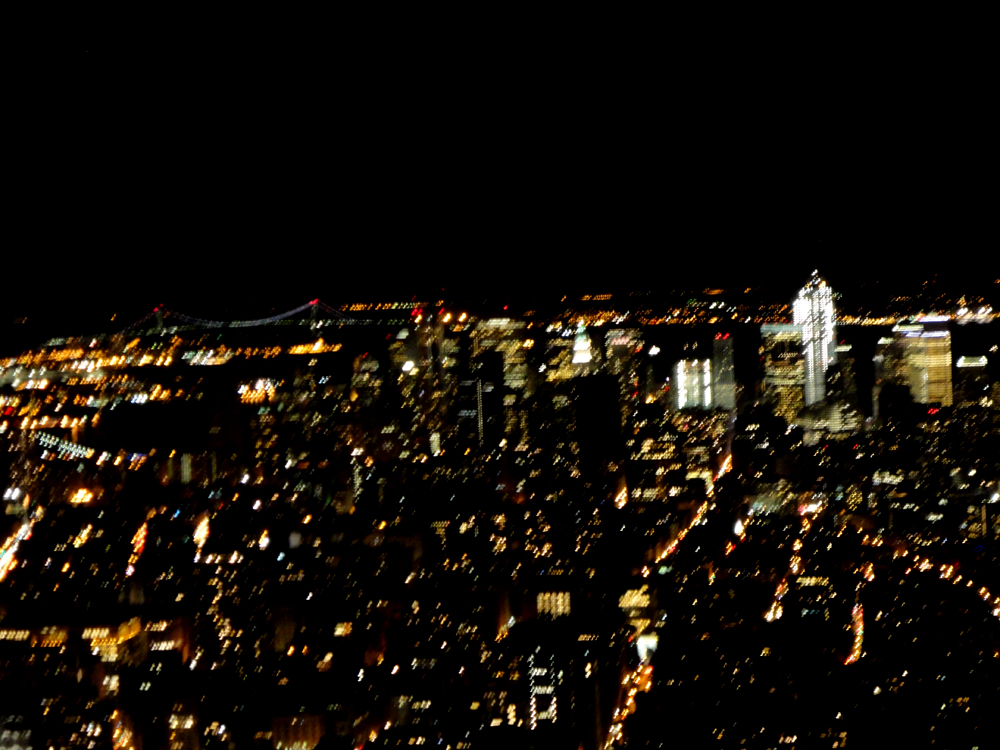 The new WTC, Lower Manhattan. Sorry about the blurry quality, it is hard to position the camera straight because of the fence!
Madison Square Park: NY Life Bldg with its illuminated golden spire and the historic Metropolitan Life Tower with its white illuminated top. The modern thin building to the right is One Madison Park.
Looking down to 5th Ave! The cars look like miniatures.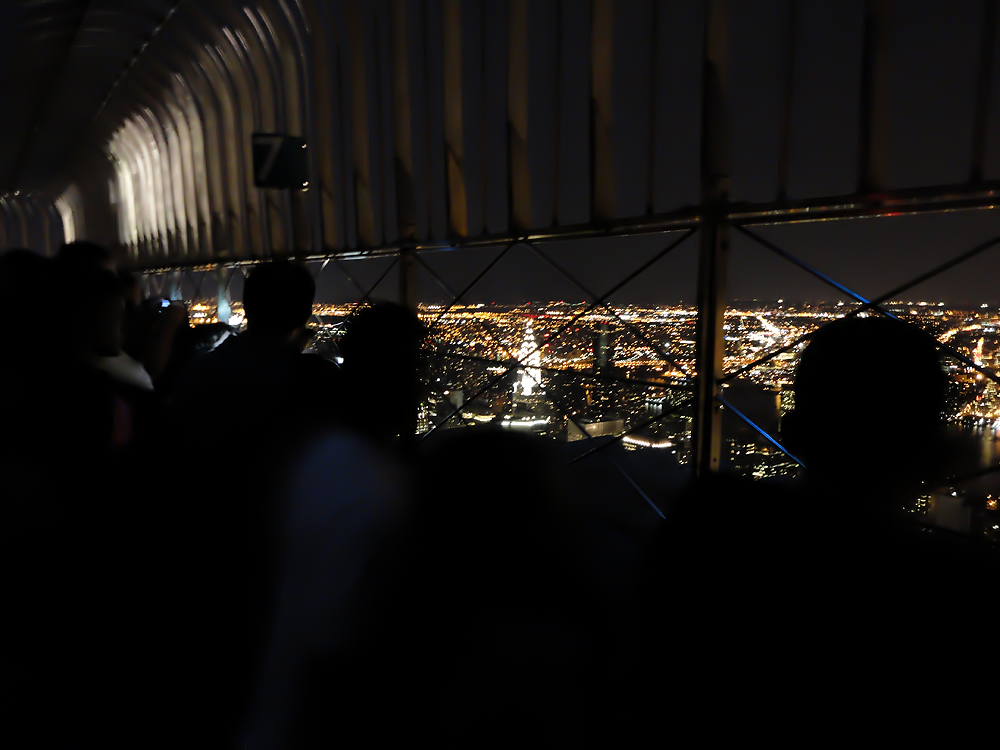 The observation deck was crowded, especially with Scandinavians! Here you can here people speak Swedish and Norwegian more then anywhere else in NY.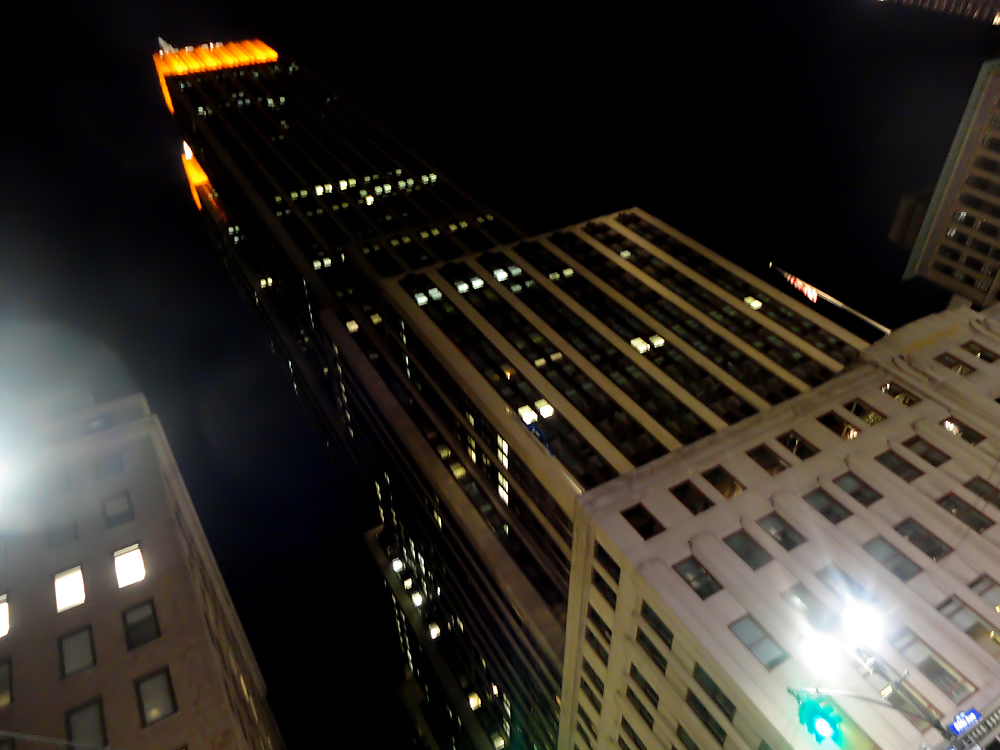 Empire State Bldg from below.
The interior of Empire State Building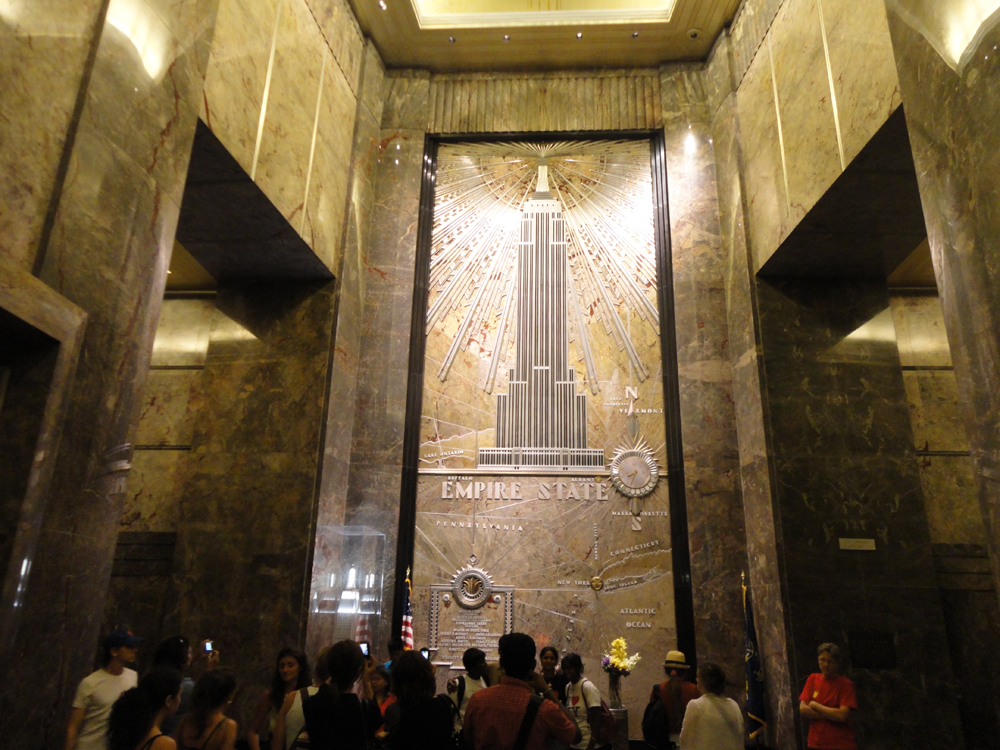 When visitin ESB, you will see the magnificent Art Deco marble lobby with decorations reminding of Empire State Bldg.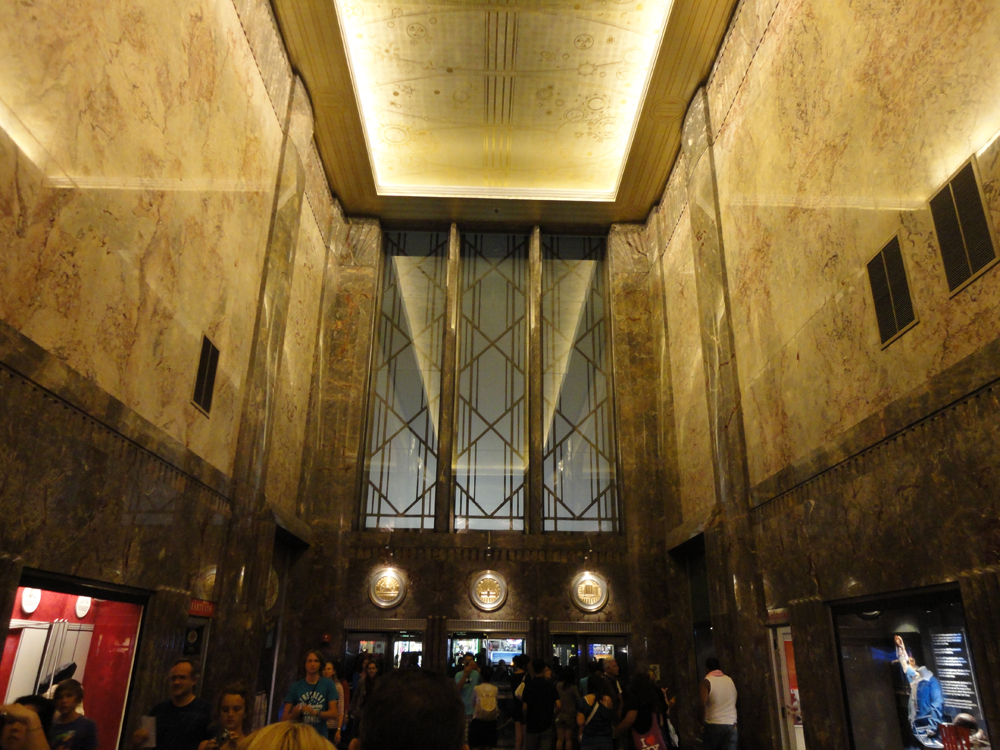 The entrance to ESB.
This nice model of ESB is standing in the lobby.
One of ESB:s marble elevators that features decorations of the building. You have to take one elevator to the 86th floor first and then another one to the observation deck on the 88th floor.