Sveriges Riksdag. Seat of Sweden's Riksdag. It was completed in 1905 and lies on the small island Helgeandsholmen. The style is late renaissance.


This gate in the middle of Riksdagshuset, is leading over the bridge to Drottninggatan on the district Norrmalm.


Gamla Stan is the oldest part of Stockholm, situated on a small island between Södermalm and Norrmalm. Many places have German names in Gamla Stan.
Slussplan with the statue of the king Karl XIV Johan.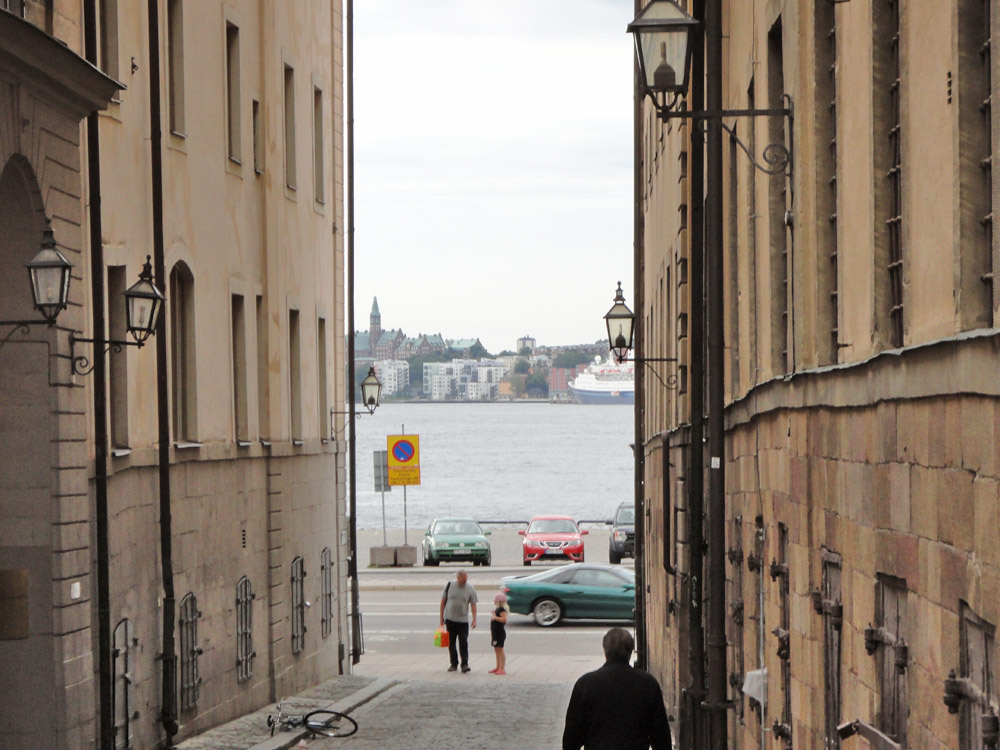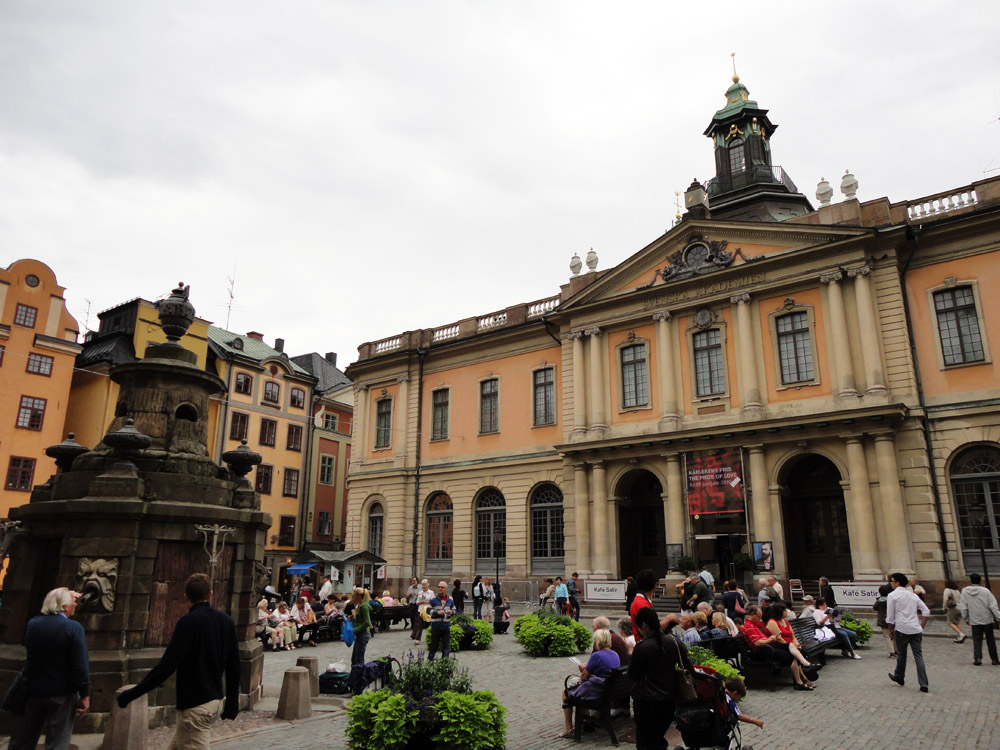 Stortorget (Main Square). Svenska Akademins headquarters.
Stortorget. Many of the nicest historical buildings are situated here, as well as pubs and taverns. The fountain is called Stortorgsbrunnen.
Stockholms Slott, the Royal Castle. The largest castle in the world used by a king.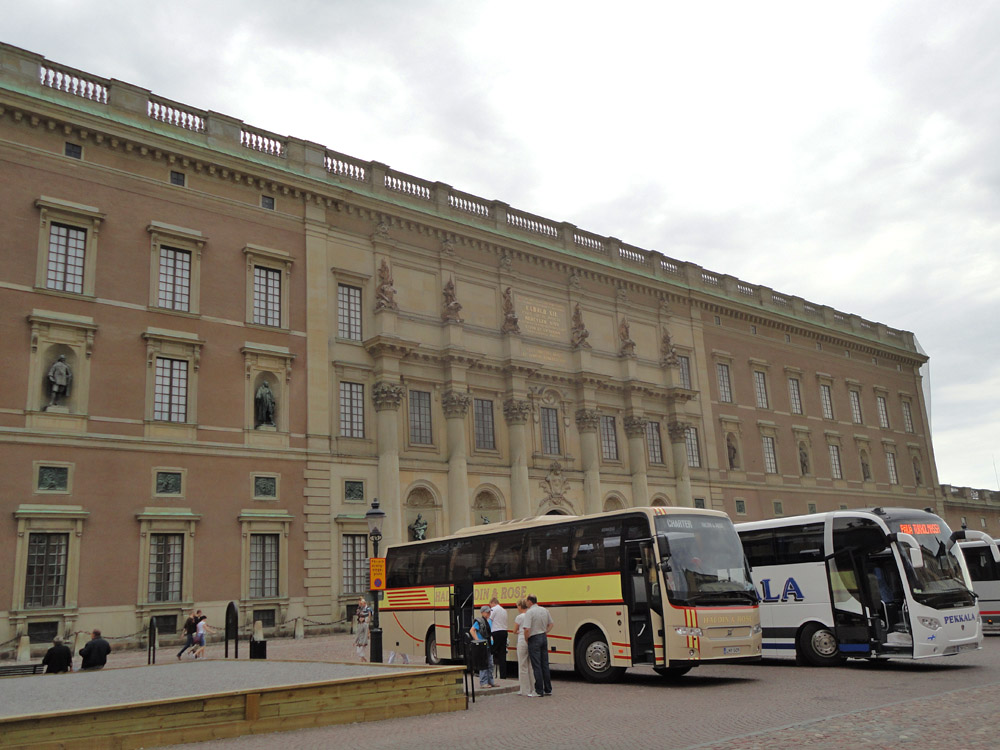 Slottet is the Swedish monarch's official residence.


Slottsbacken, the Castle Hill.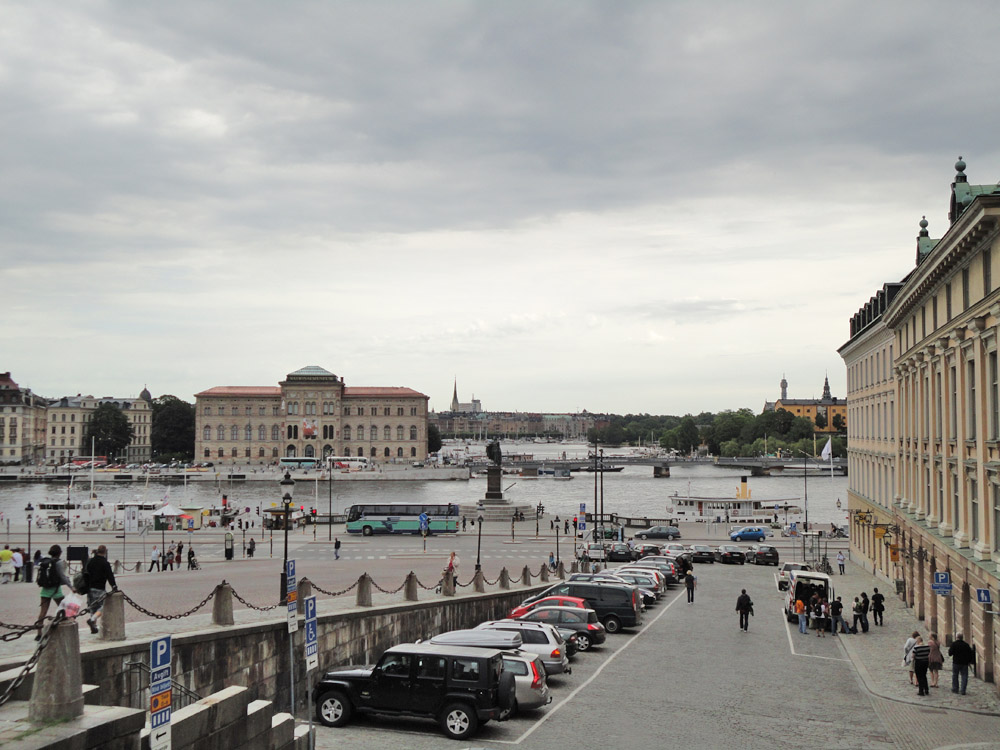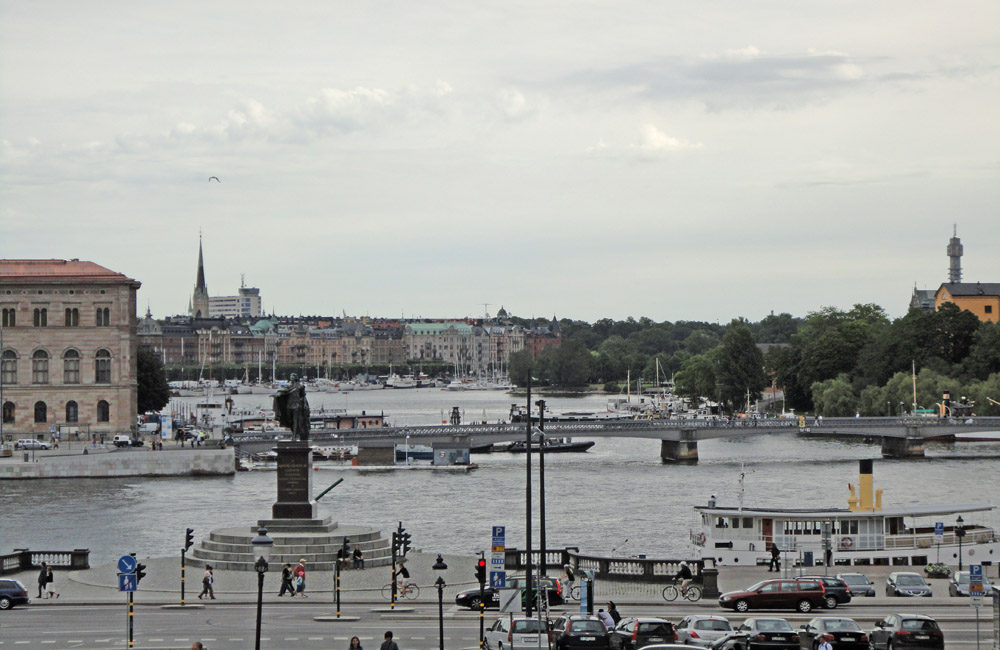 The view from there is nice. The church to the left is Oscarskyrkan and the tower to the right is Kaknästornet. The statue represents the king Gustav III.


This is Kaknästornet, Sweden's tallest TV tower. It is 155m tall and was built in 1967.


Storkyrkan at Slottsbacken.


Sankt Göran och draken (St Göran and the dragon) at the small square Köpmantorget.


Köpmangatan.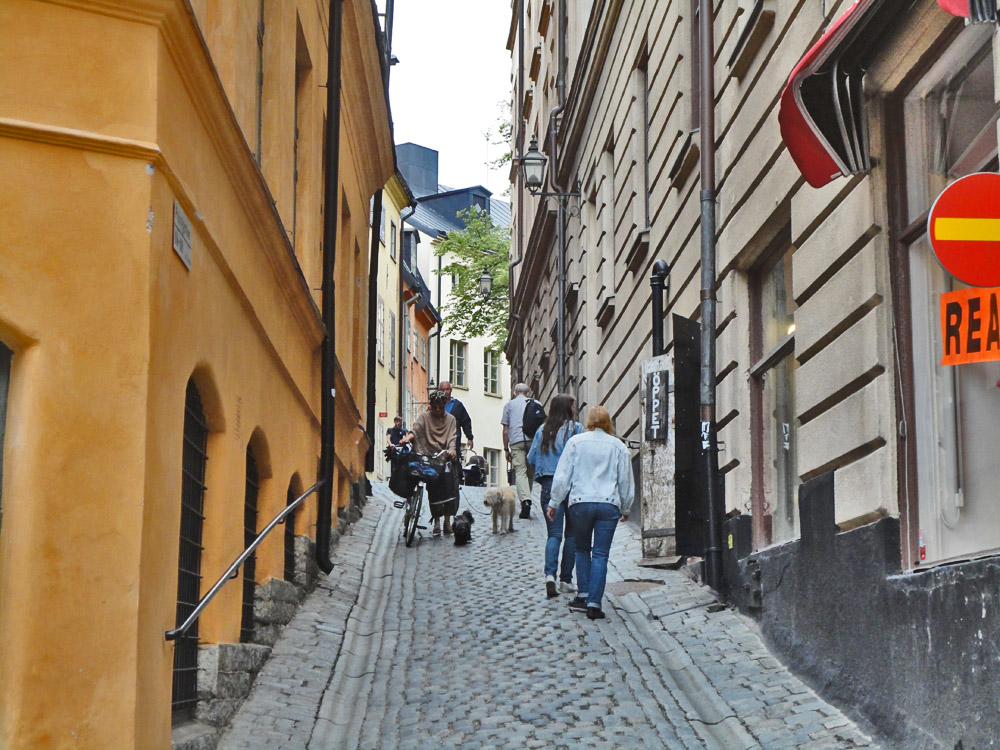 Österlånggatan?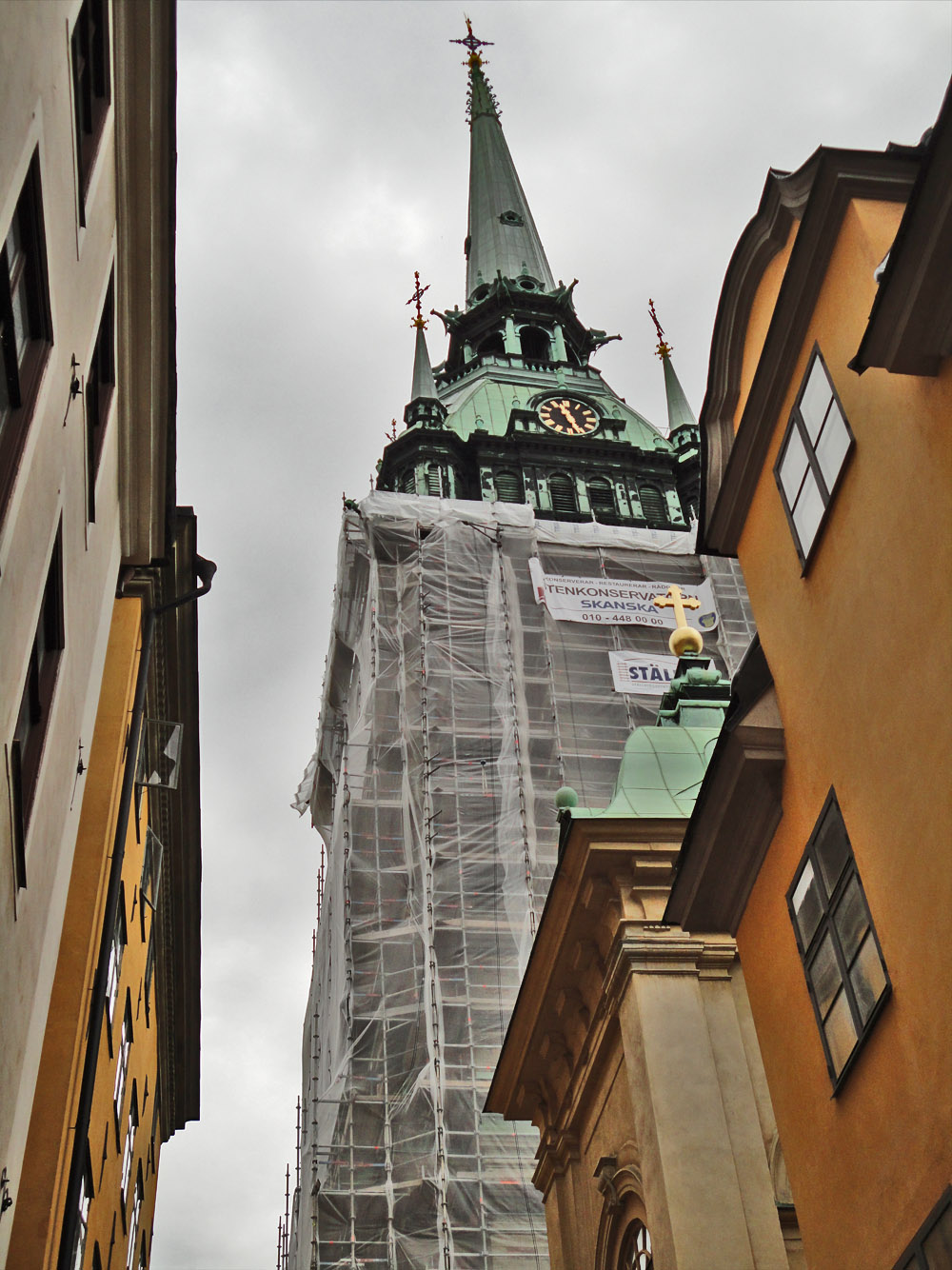 Tyska Kyrkan. (German Church). At 96m height it is the foremost landmark of Gamla Stan. It is Stockholm's 2nd tallest church.
Rock Town, a store for shirts and acessories associated with rock.
But all over the city, you can see people in Iron Maiden T-shirts because of the concert.


Västerlånggatan. The crowded narrow main street of Gamla Stan with many old fashioned stores, cafés and art galleries.
A typical narrow lane in Gamla Stan.


Gåsgränd, means Geese Lane.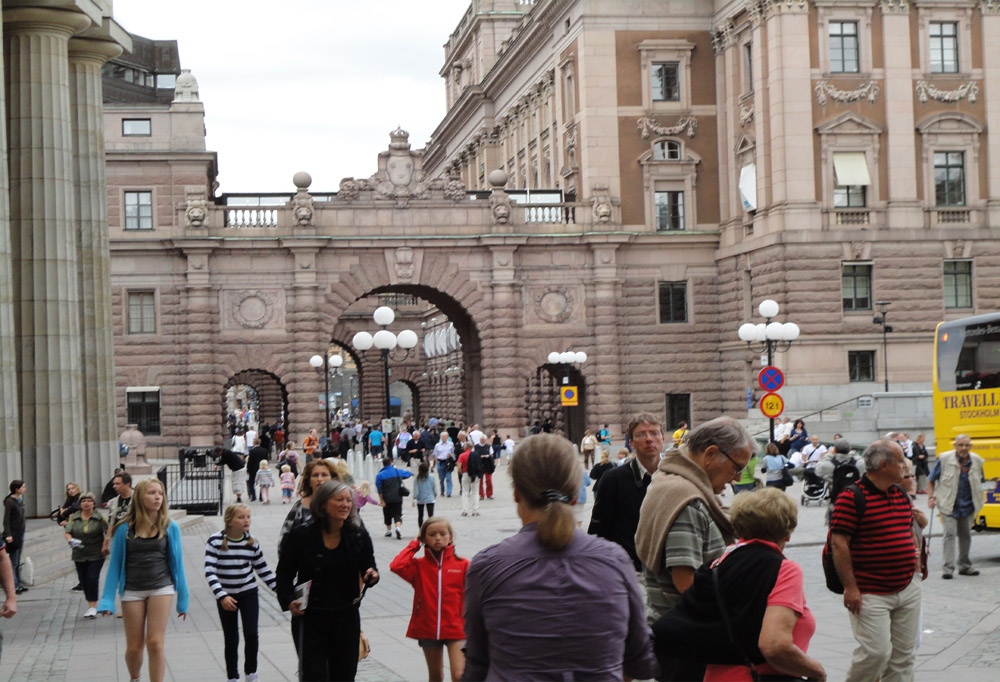 Riksdagshuset, the seat of the Swedish government.
Vintage horse carriage at Slottsbacken.