Globe City
Globen is located in the suburb Johanneshov, just south of Södermalm from a tall bridge. For
those who don´t know, Globen is a large arena for sports(much hockey) and big concerts. Globen
(the globe) is the world´s largest spherical building and was built in 1988. Globen almost contains
a city of its own called Globe City with a shopping galleria, a hotel, offices and highrises. It is 85
meters to the top of Globen. However, there was one problem: My crappy digicam I had back in
2003 was not good enough to catch the white color because the sky was also very white.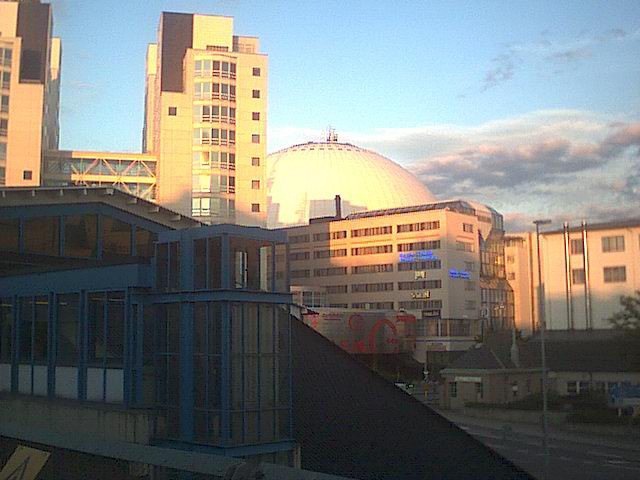 Globe City skyline with Globen, its twin towers and galleria.

Globen.You see what I mean.

Globe City´s nice Twin Towers at Arenavägen 37 and 49. They have 16 floors each and contains offices.
Globen and Johanneshov seen from afar.