Kungliga Dramatiska Teatern, or simply called "Dramaten", is located at Nybroplan.
Berzellipark is one of very few parks in central Stockholm. The park is very small. Kungsträdgården (that I originally thought it was) is just one block away. It's a bit
larger but also a small park.
"Dramaten" seen from Kungsträdgården. Stockholm has very few trams, but this is a new one.


Grand Hôtel, the most exclusive hotel in Scandinavia. This famous hotel is situated at Södra Blasieholmshamnen on Östermalm. It has 368 rooms.


Södra Blasieholmshamnen on Östermalm seen from Slottsbacken.
Strandvägen, is the harbour road on Östermalm. Some photos form Strandvägen:
View towards the famous Radisson Strand Hotel.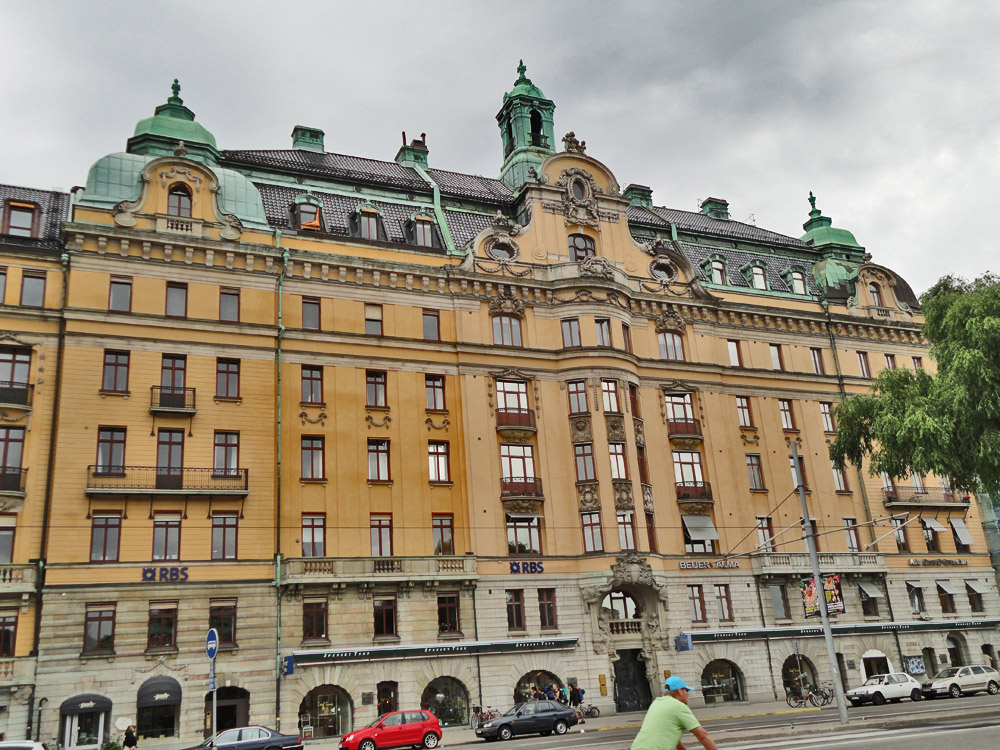 Hotel Diplomat.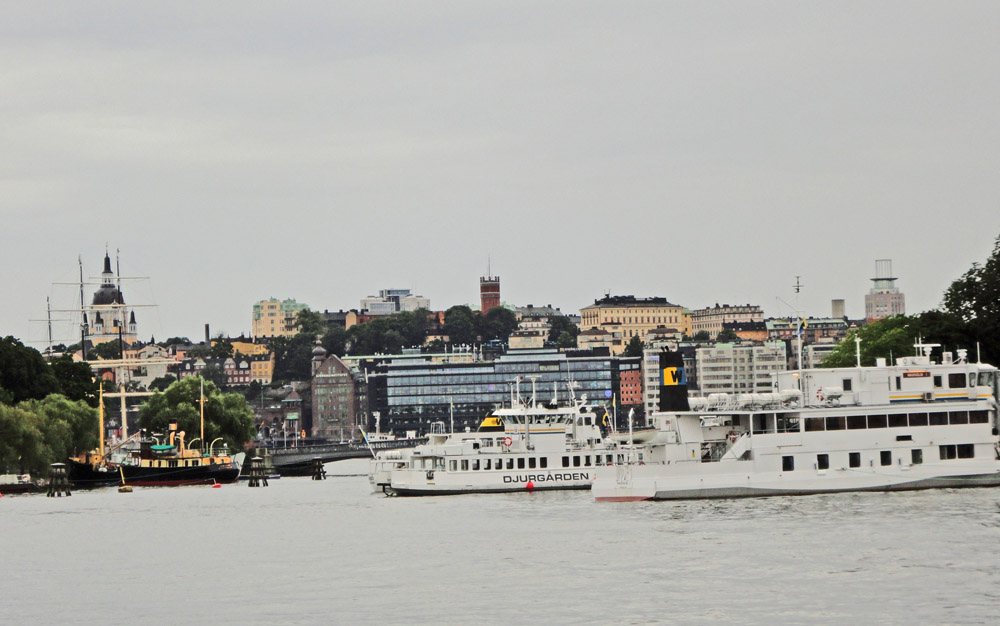 Södermalm skyline seen from Östermalm: From Katarina Kyrka and Skatteskrapan to Södertorn.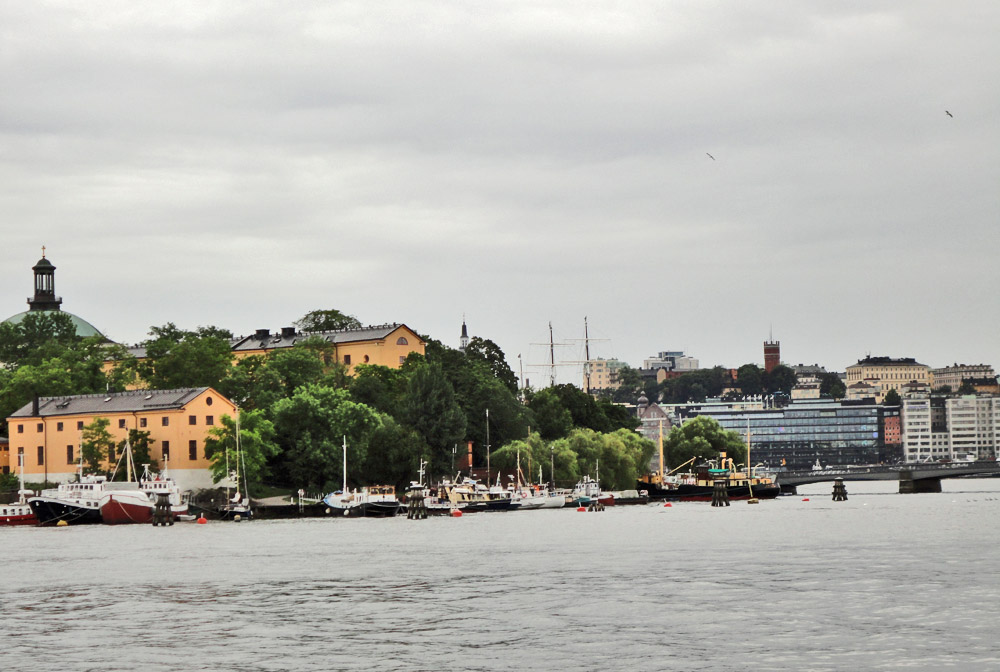 Djurgården and Södermalm.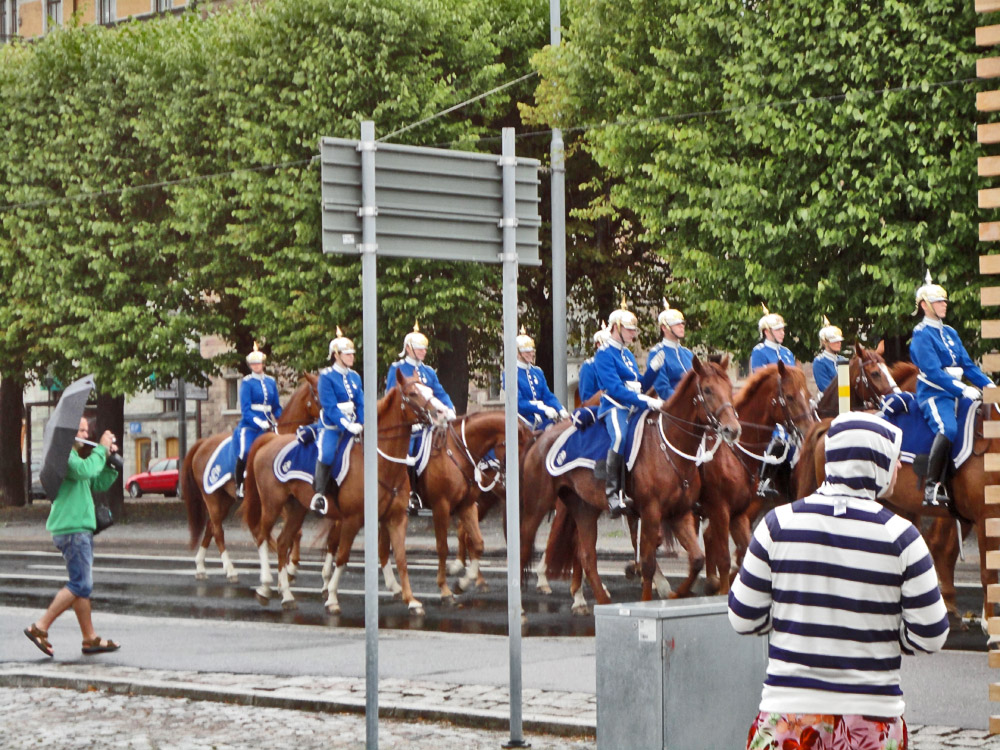 Horse parade seen while having a beer at a restaurant on Strandvägen.
It is here starting to rain.
The bridge to Djurgården from Östermalm.
Karlaplan, where the long boulevards Narvavägen, Valhallavägen and Karlavägen meets.
Karlavägen, a major street on Östermalm.
Hedvig Eleonora Kyrka.
Östermalmstorg with Saluhallen, the old market hall.
Östermalmstorg with Hedvig Eleonora Kyrka.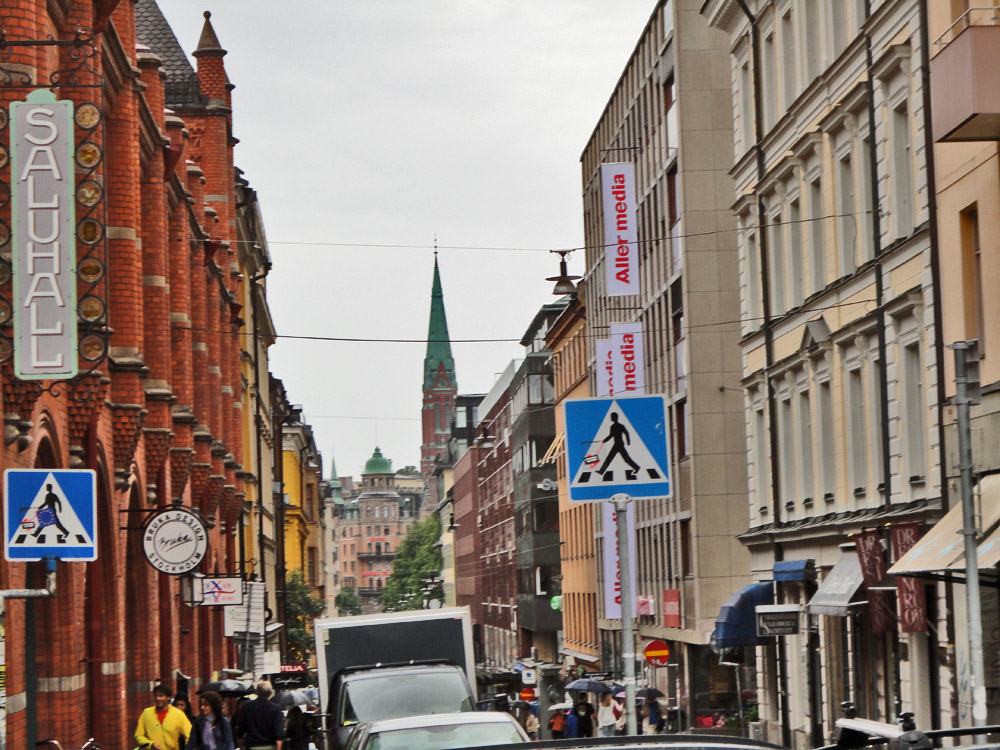 Sibyllegatan from Östermalmstorg.
Humlegårdsgatan from Östermalmstorg.
Östermalmstorg. Having lunch before going by subway to Stora Skuggan, where Sonisphere festival takes place
Vasastaden


Stadsbiblioteket, Stockholm´s municipal library, was designed by Gunnar Asplund. It is not very large, but its exterior is classic and elegant.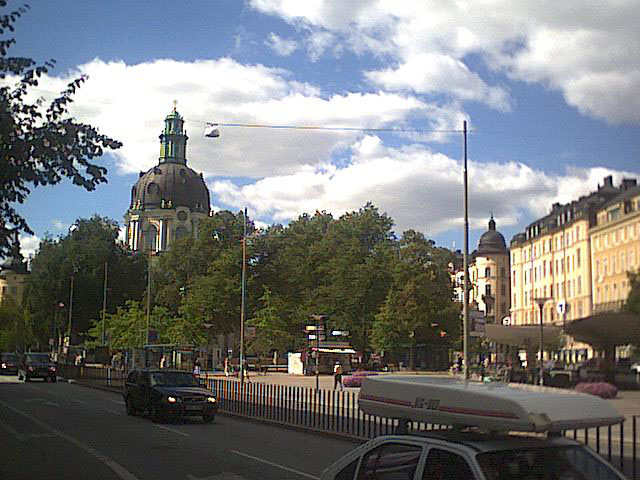 Odenplan. The church is Vasakyrkan.