Södermalm
Södermalm is the populated island, just south of Mälaren (söder=south), Gamla Stan and Norrmalm. But parts of Södermalm, especially northern part
feels pretty urban and Södermalm has its own city centers. Södermalm has good restaurants, nice galleries and night clubs. But there are also average
apartment block districts at "Söder", the finest residents are around Hornsgatan. Many of Stockholm´s most wellknown highrises are situated on
Södermalm. There are also tall rocks right beside Mälaren with views over Stockholm and many streets are hilly.
Högalidskyrkan, the twin tower church on top of a hill on Södermalm. It is built in national romantic style, which means it got inspiration from older Swedish styles.
It was completed in 1923 and was drawn by Ivar Tengbom.
Hornsgatan towards the East.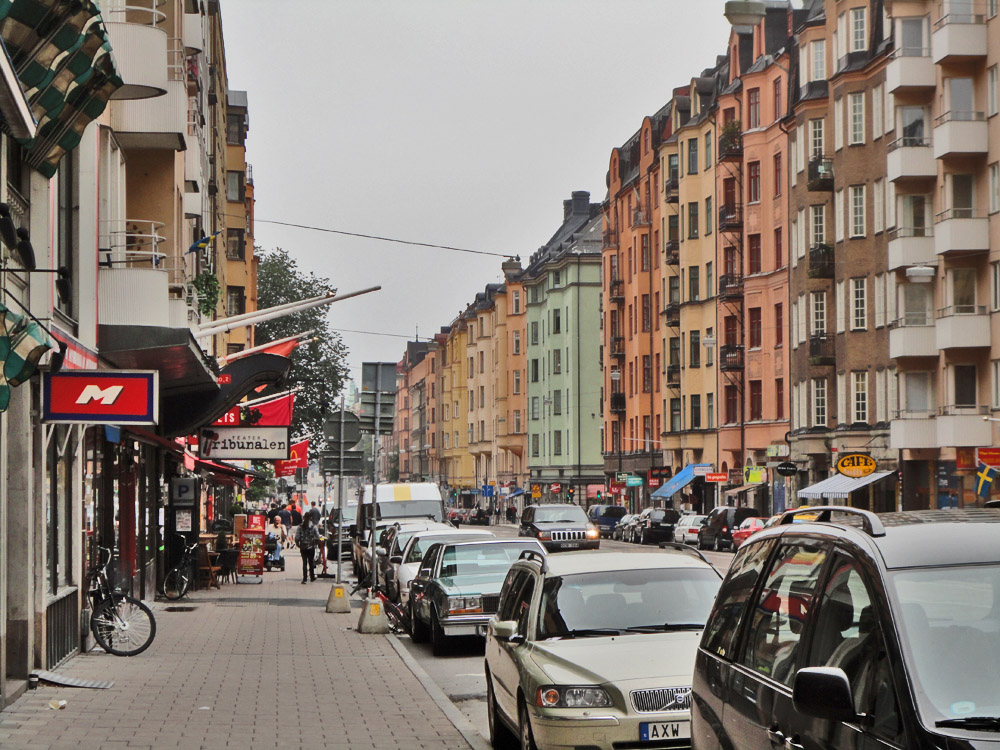 Hornsgatan, the main street of Södermalm that goes in a west-east direction.
An 80s Cadillac on Hornsgatan.
There are many Chinese restaurants on Hornsgatan.
Viking Bar, according to my friend featured in Jönssonligan. A bit funny with the Volvo's wheels that are mirroring exactly in the viking shield.
Mariatorget, a wellknown small square at Hornsgatan, a very calm and relaxed place with a nice fountain. There is nothing really special about the square though.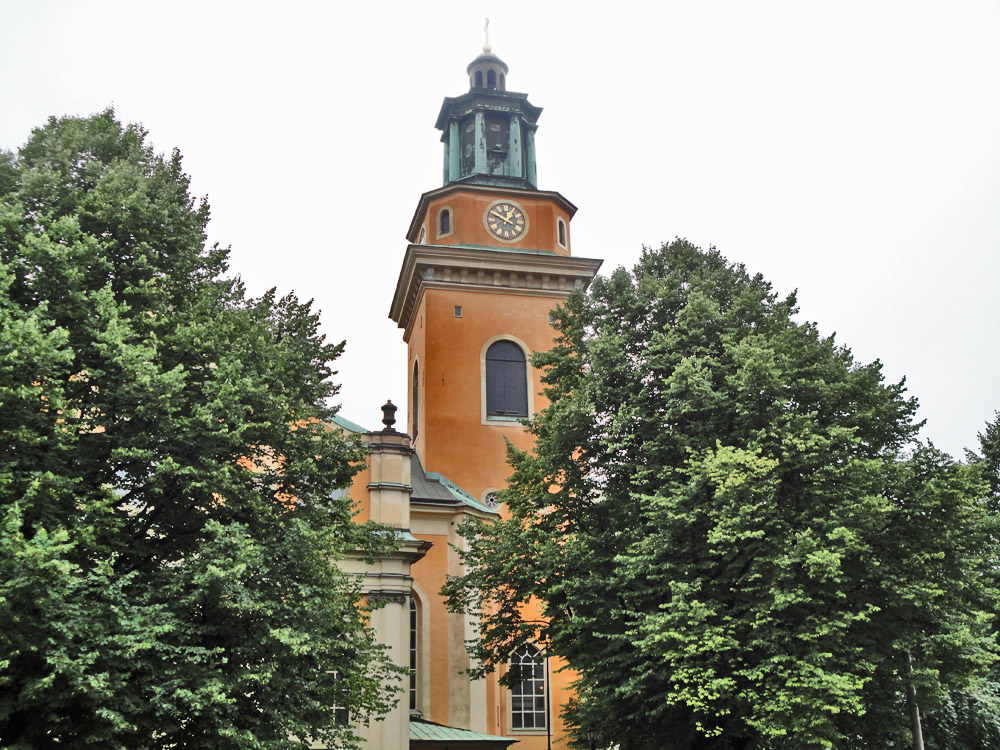 Maria Kyrka from 1430 is situated on Hornsgatan.


Hornsgatan from the north with Mariatorget to the left.
Houses built on rocks on the beautiful street with the odd name Brännkyrkagatan (Burn Church Street).
The northeastern end of Södermalm is very hilly.
A good viewpoint at the Hilton.
View from Södermalm, boroughs from the left: Kungsängen, Riddarholmen, Slussen, Gamla Stan and Östermalm.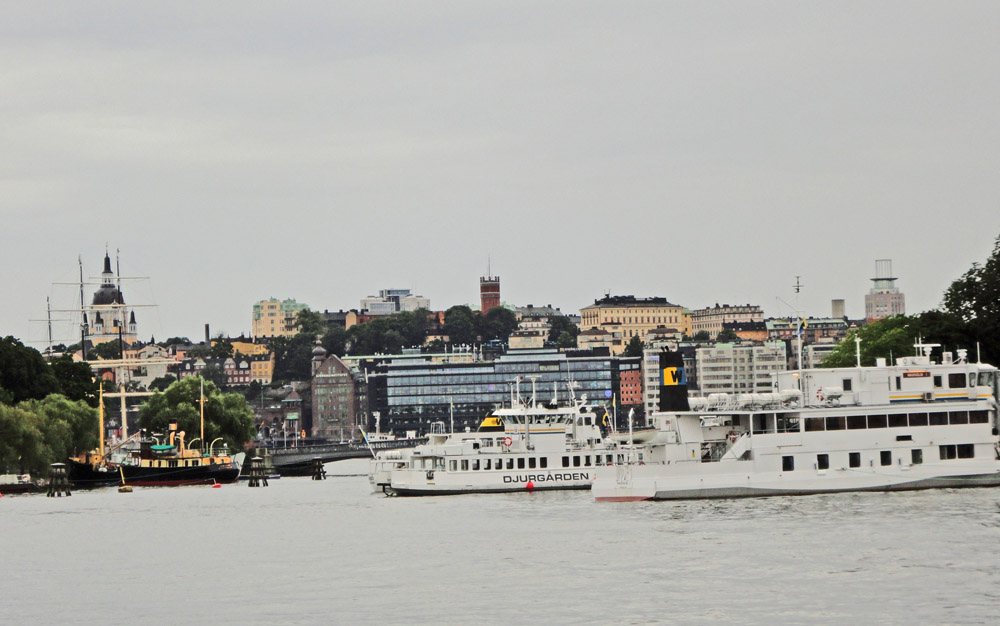 Södermalm skyline seen from Östermalm: From Katarina Kyrka and Skrapan to Södertorn.
Mose Backe and local SL subway trains, seen from a boat.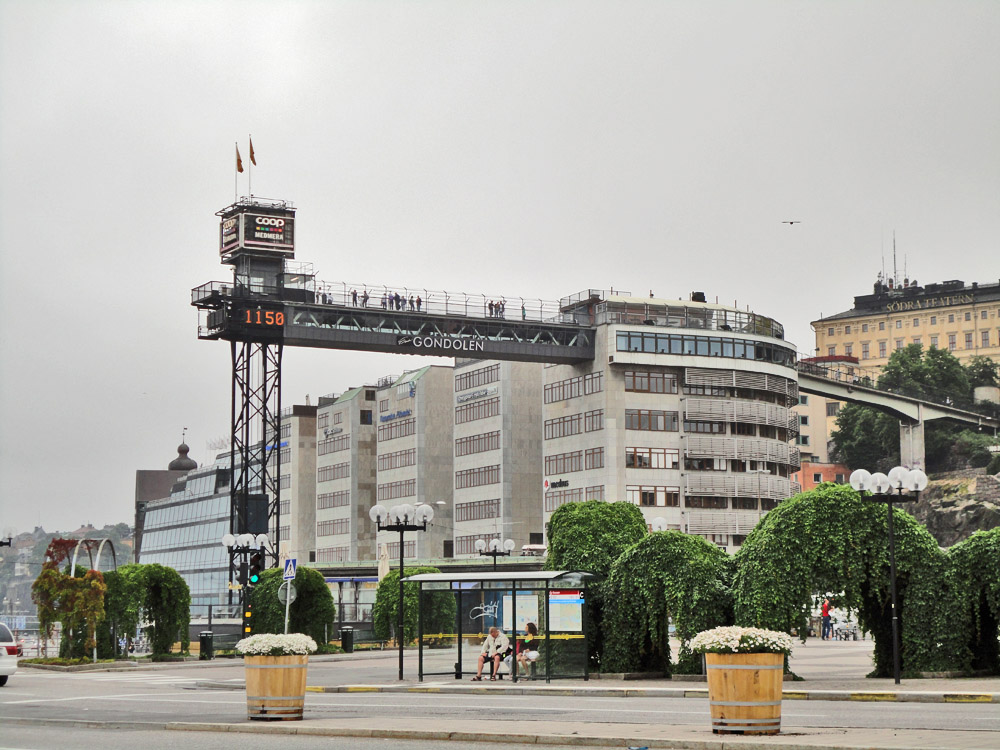 KF-huset (Coop's HQ) with the famous Katarinahissen, the outdoor elevator that takes you down from Södermalm's rock to ground level. The original elevator was
built in 1883, but was torn down because of the reconstruction of Slussen and the new elevator was inaugurated in1936. On the lower ground of the skybridge is the
classic restaurant Gondolen.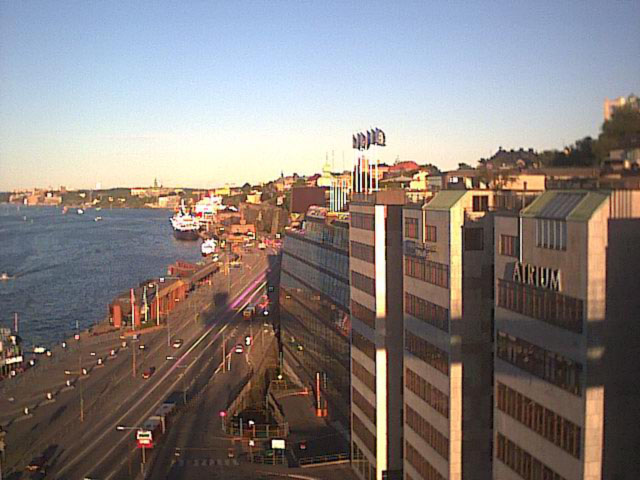 View from Gondolen at Katarinahissen. The rocks seen in the picture also offers great views. Below the rocks
is one of Stockholm´s most trafficated roads, from wich you can take the Katarina elevator up to the roads on higher levels.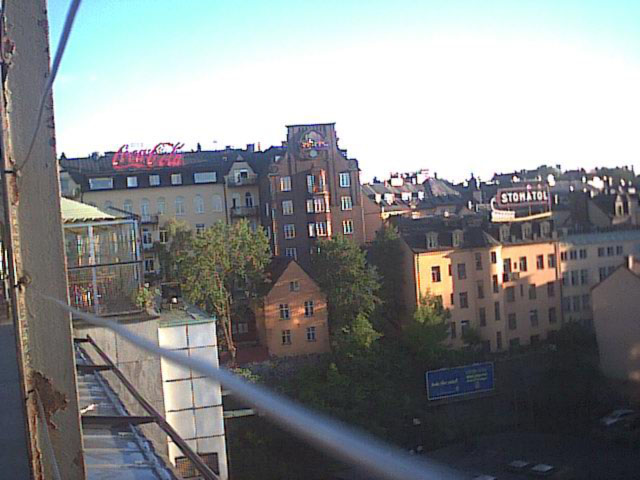 View from Gondolen towards old buildings with neon advertizement.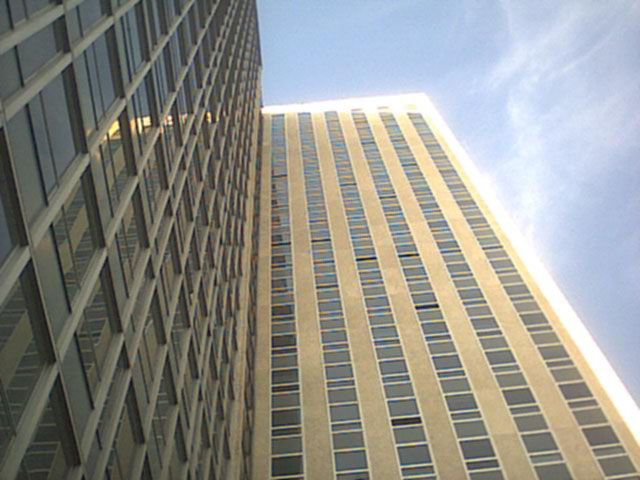 Skatteskrapan. The most famous skyscraper in Stockholm but just the 7th tallest highrise and 11th tallest
building. The height is 86m/27 floors and it was built as early as in 1959 as the main tax building, but has since
this photo was taken changed name to just Skrapan and have been converted into student apartments.
There have also been 5 floors added to the height and the exterior has been renovated.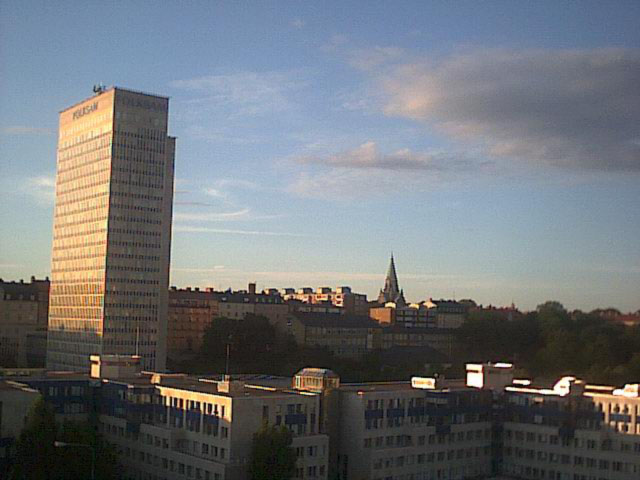 Folksam Building(75m, 22 floors) at the south end of Södermalm. Also built in 1959, as HQ to a large
Swedish insurance company. Photo taken from a tall bridge.

Söder Torn. At 94m and 24 floors and built as soon as in 1995, it is one of Stockholm´s nicer "skyscrapers".
An airplane was passing by very low (but the one on the photo is rendered afterwards).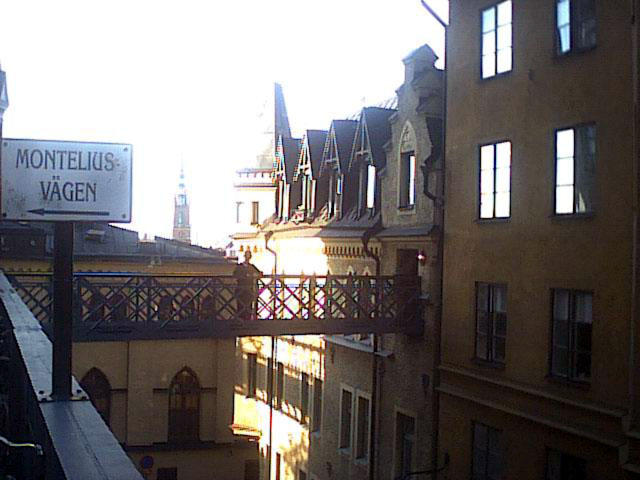 A residence close to Hornsgatan with a private bridge!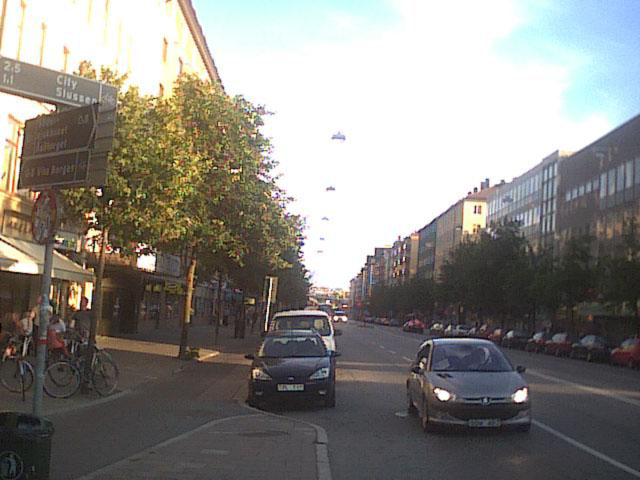 Götgatan.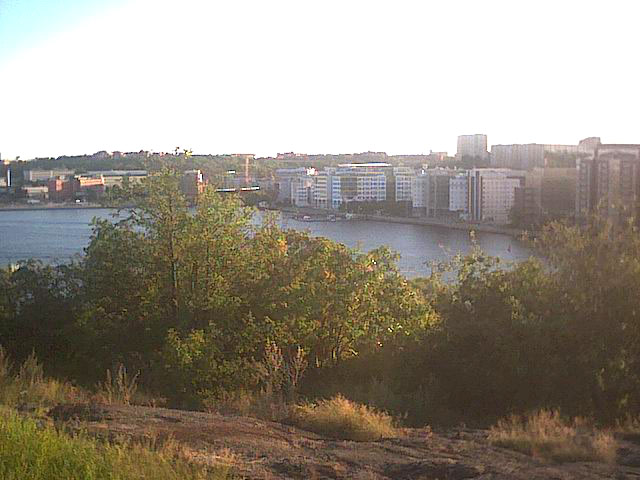 In this business area in the outskirts of Södermalm, called Liljeholmen, four highrises are planned (some of
them have been constructed). The photo is taken from a hill next to an allotment village.