Berlin Hauptbahnhof
MAIN RAILWAY STATION
Berlin Hauptbahnhof, The Main Railway Station of Berlin, was inaugurated in May 2006 as the largest rail junction in Europe. It is the largest of four large train stations in Berlin. It is operated by Deutsche Bahn (DB). The building, designed by Meinhard von Gerkan, is very large and features large glass walls on all sides. It is very light inside, since all walls are of glass and it features a large curved glass roof, that is Europe's largest with solar cells. A special feature is that there is a kind of atrium in the middle where you can see the train platforms on different floors, and the movement of the many people. Glass elevators and escalators trafficate the 4 different levels with train platforms, restaurants and stores. The station that used to stand there, but now is demolished, was called Lehrter Bahnhof from 1871. The Hauptbahnhof station features trains, fastspeed trains, S-bahn and U-bahn.
Hauptbahnhof with its impressive glass exterior, seen from the south. The station was inaugurated in 2006 by chancellor Angela Merkel. At the opening ceremony, 51 people were stabbed by a 16-year old guy. Noone died though.
River Spree and the station. The metro trains drive right through the building.
The main entrance to Berlin Hauptbahnhof with its curved glass roof.
Berlin Hauptbahnhof costed 700 million euros to built.
In Germany, all taxis are dark white.
The impressive curved glass roofs.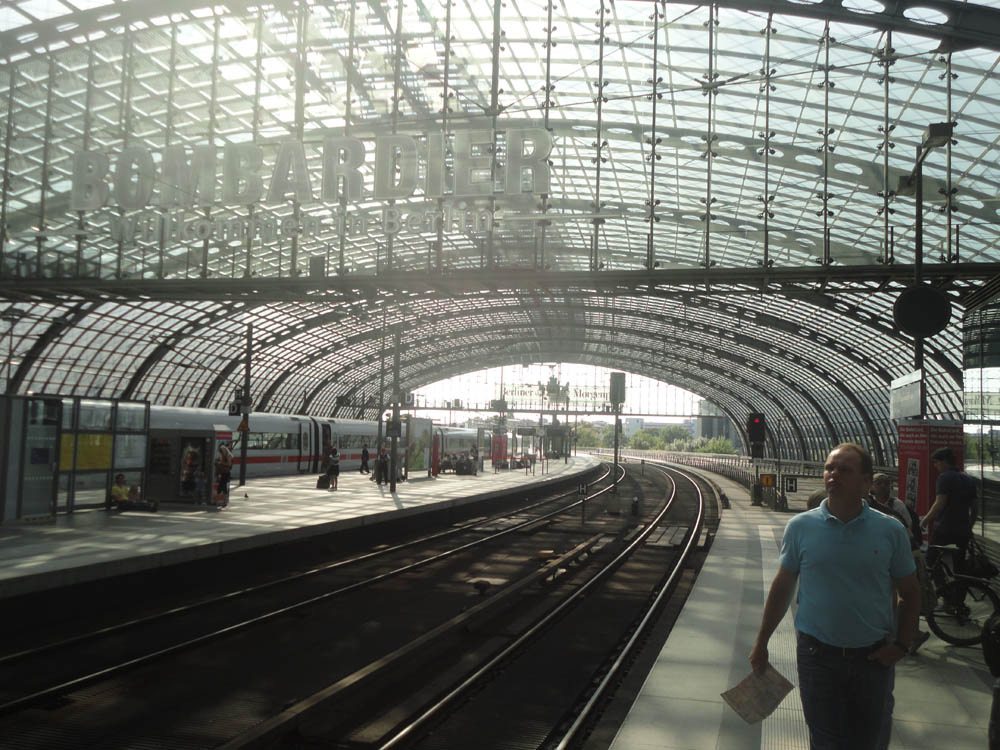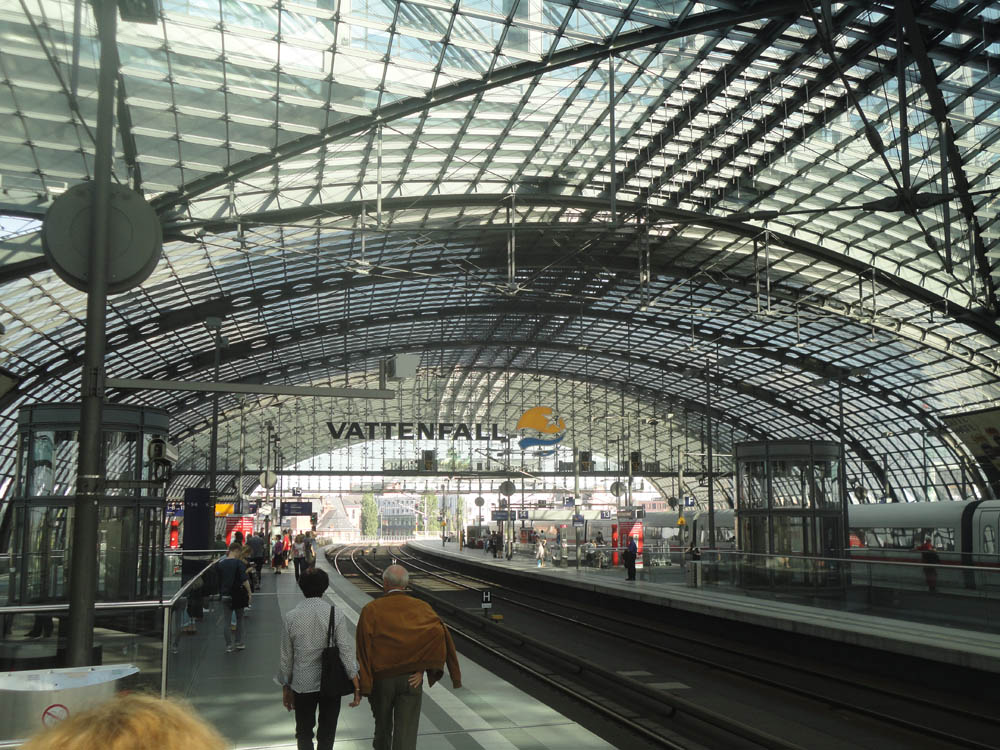 Upper level with the East-West tracks.
Glass elevators and escalators take people to different levels.
The lower level, with the S-bahn trains.
The upper level has 6 tracks and the lower level 8.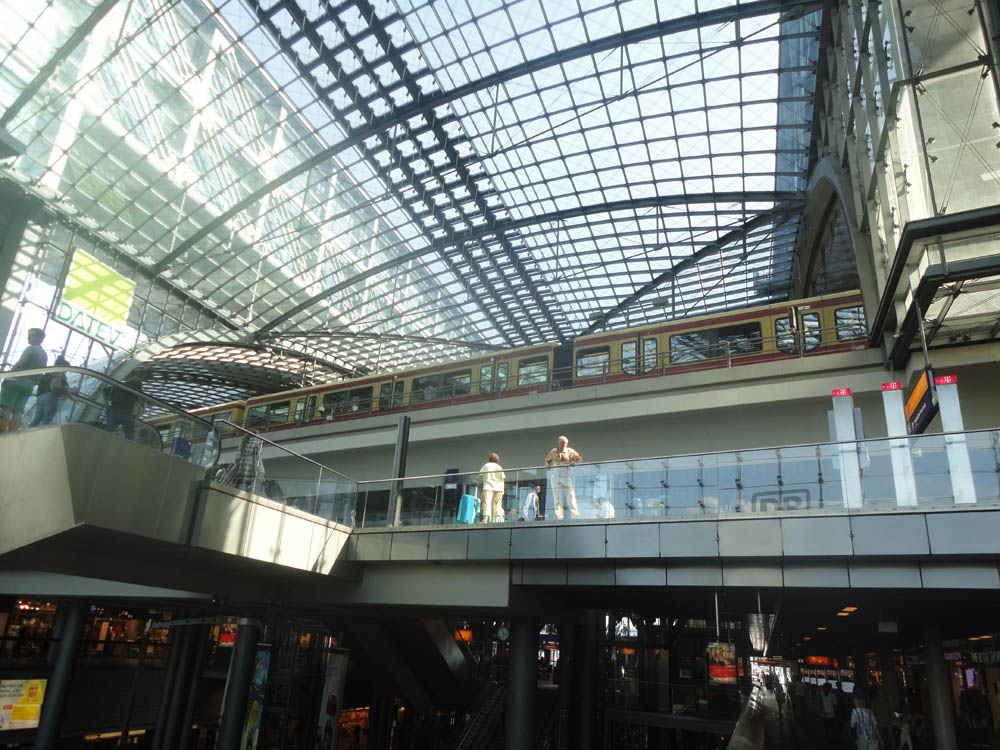 Trains passing right through the core building!
A futuristic sculpture outside the station.
The buses in Berlin are yellow, some double deckers. The brand new white highrise is the 18-storey Tour Total, opened in 2012.
The Northern side of the building, towards Reichstag and the other government buildings.
Punks gathering outside the entrance.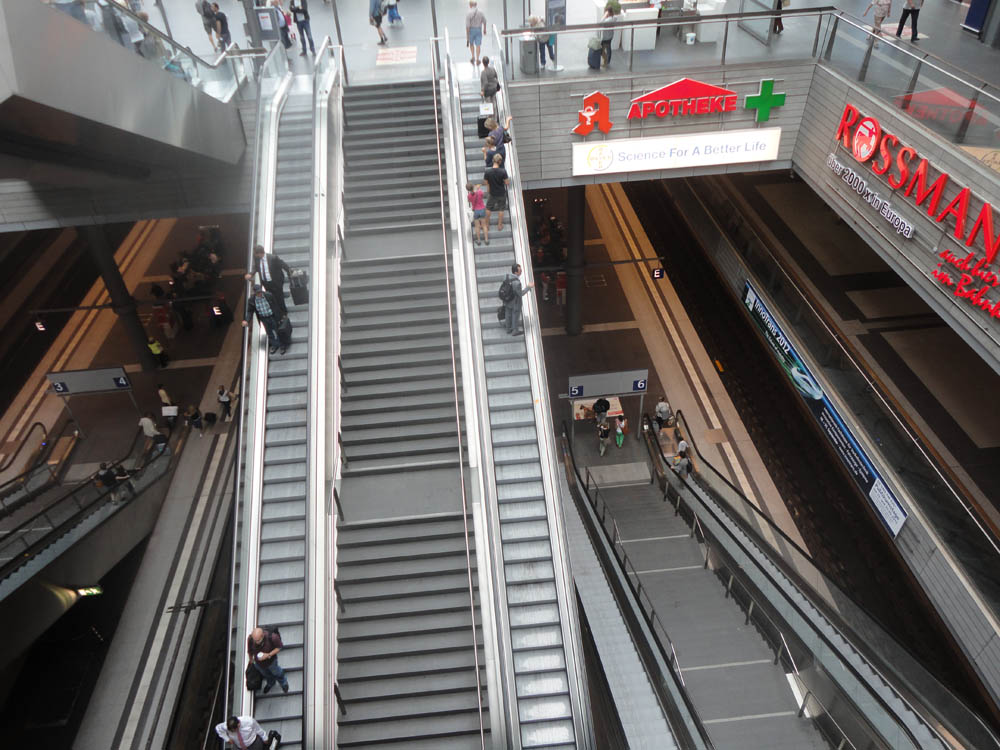 The network of escalators and platforms from above.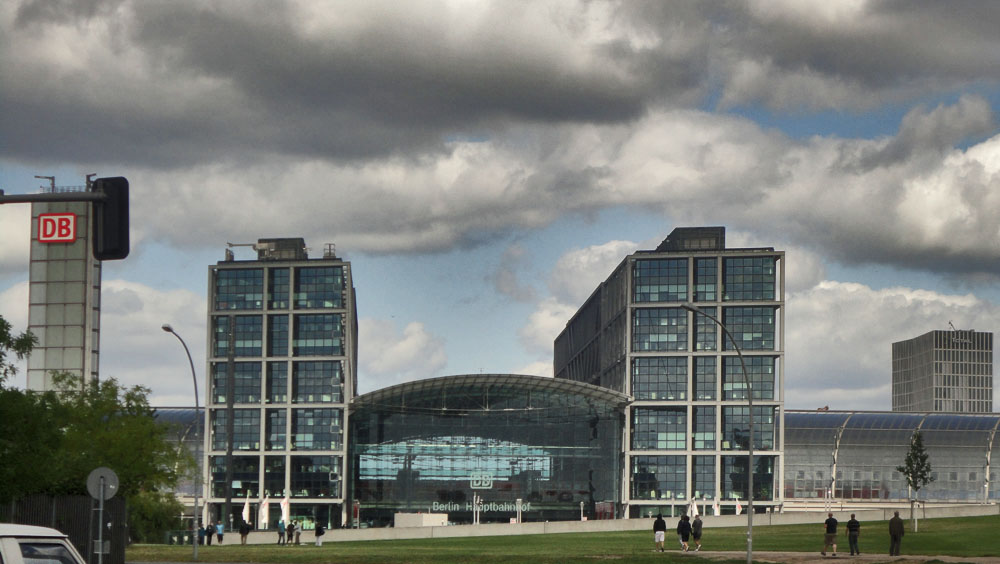 Hauptbahnhof seen from the government area to the North, at the other side of River Spree.
The Northern entrance.