The library building of "The Black Diamond" is very cool and features a futuristic atrium with escalators, glass walls and skybridges.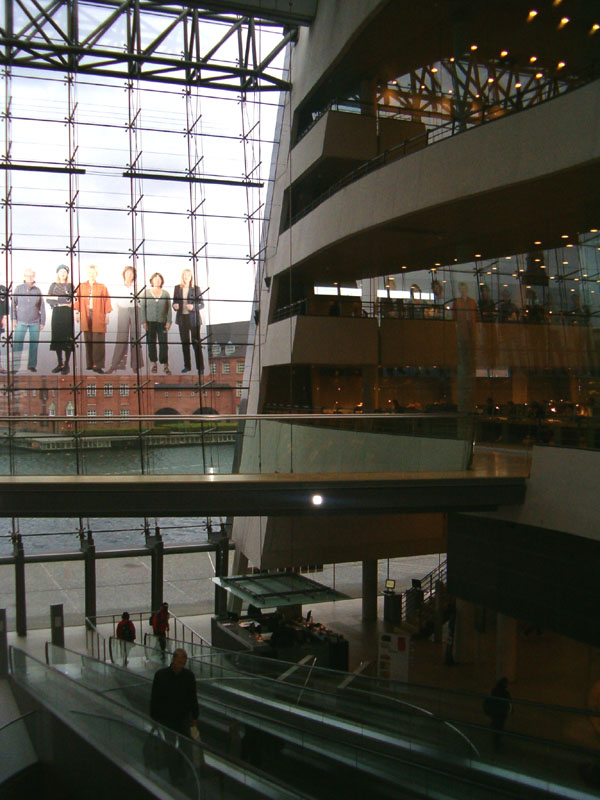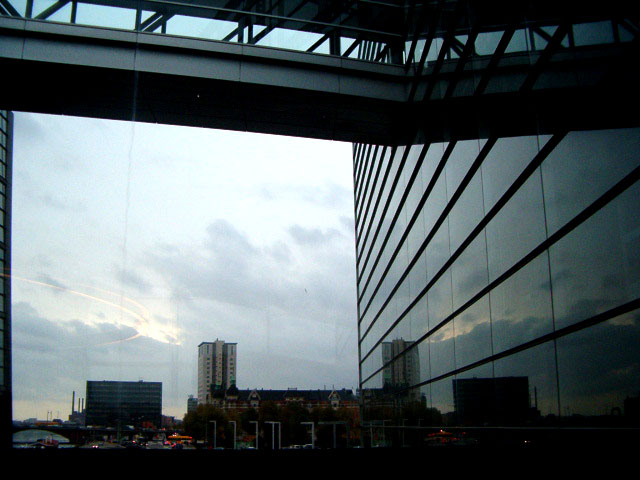 Enjoy the reflections, the mirroring light and the skybridge!
"Den Sorte Diamant".

Ericsson's Danish HQ.



A somewhat different walkway.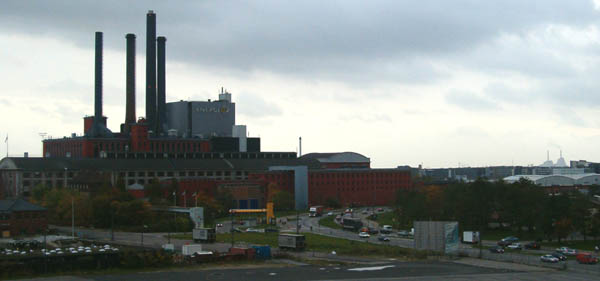 The industrial face of Copenhagen as seen from Fisketorvet. Energie 2 with the powerplant to the right in the distance.

Fisketorvet mall was Denmark's largest mall upon completion in 2000, but was beaten in size
when Field's opened. Fisketorvet is situated just a few blocks south of downtown and contains
more than 120 stores plus 2 large supermarkets. Fisketorvet is the glass building to the right.
Inside Fisketorvet:



There is a glass pyramid atop the largest atrium. There is also a waterfall and an aquarium.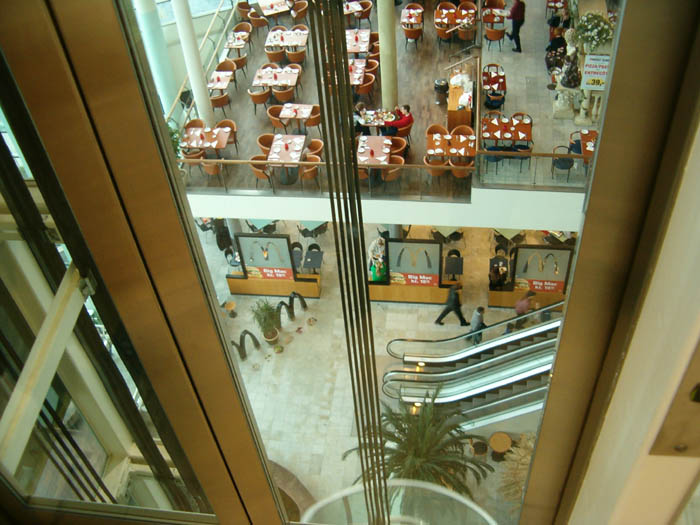 An elevator at the other atrium of Fisketorvet.



If you take the elevator up in the pyramid atrium, you come to the roof of Fisketorvet. From it's parking lot there are nice views over Copenhagen.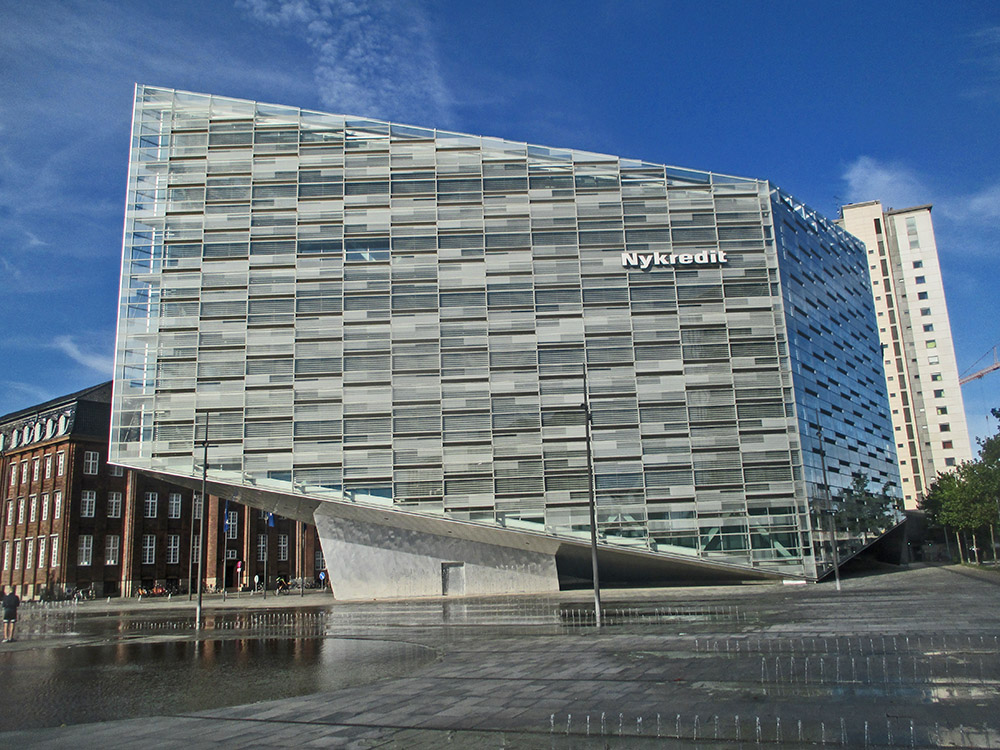 The new Nykredit bank.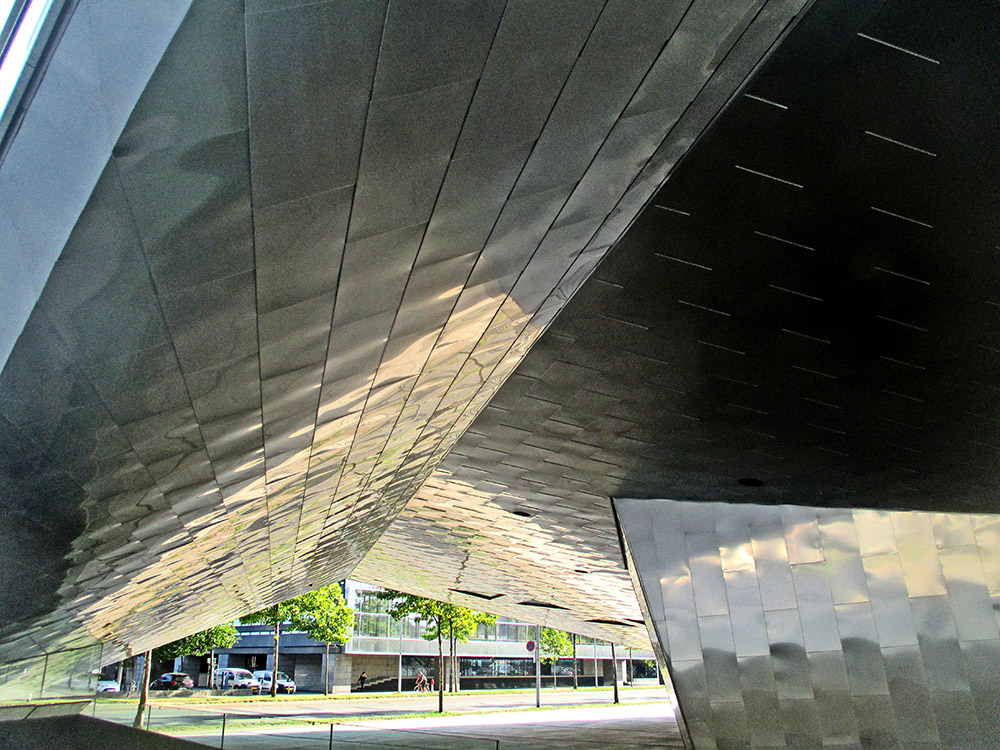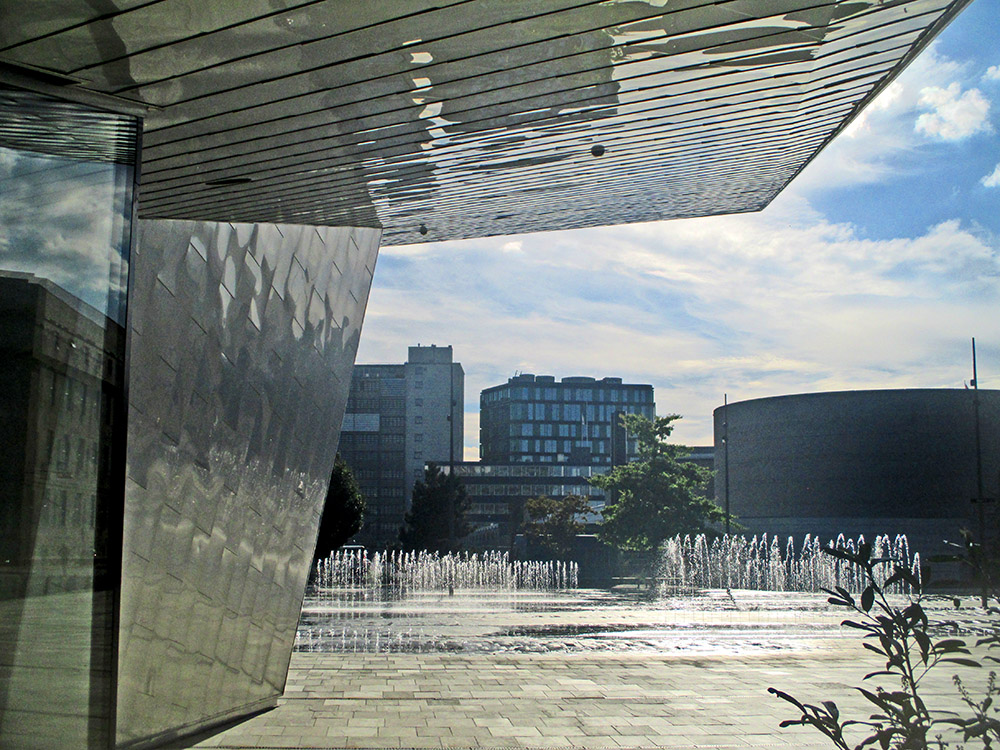 Nykredit Bank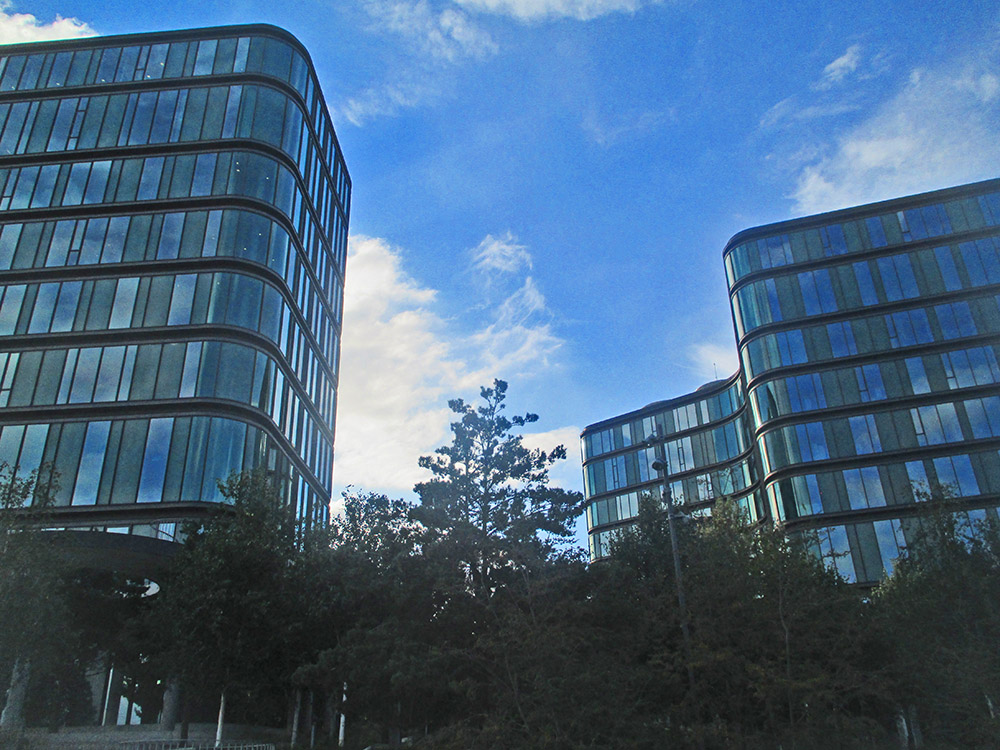 SEB:s Copenhagen headquarters (this is a large Swedish bank).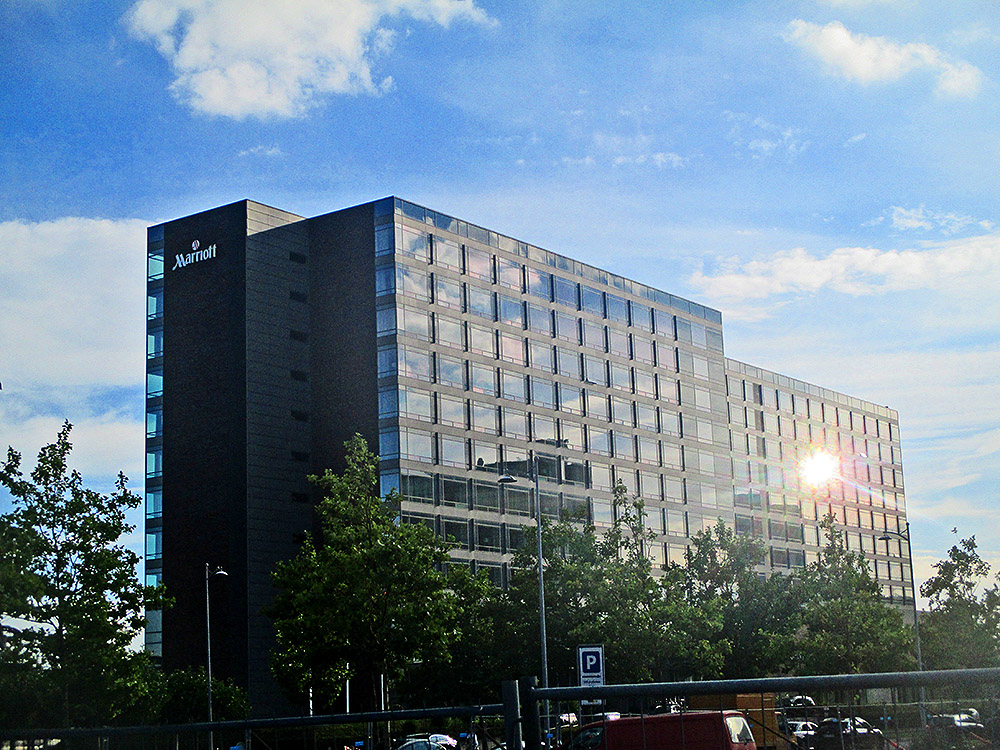 Copenhagen Marriott Hotel at Kalvebod Brygge, 5-star hotel with 402 rooms, built in 2001.

Inside Kalvebrygge 6, an ultramodern black office building from 2001. If features hanging meeting rooms, and now also hosts Nykredit bank's headquarters.



Looking to the west and downtown, these tiny old houses are situated right next to the modern harbour. Note the town hall to the left.