CZECH REPUBLIC
This is about the nature and towns we saw on our way home between Prague and the Czech/German border.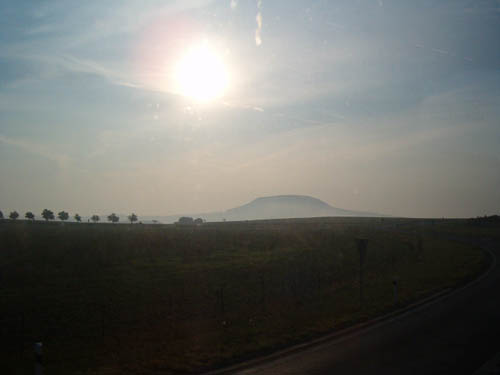 After driving one hour or so through the Czech landscape on the modern highway,
this stunning mountain appeared.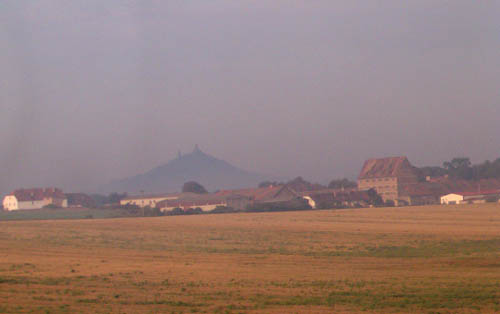 Mountains with pyramid shapes turn up beneath a Czech village.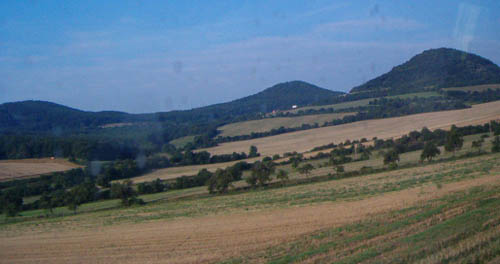 The nature has shaped its own Cheops pyramid!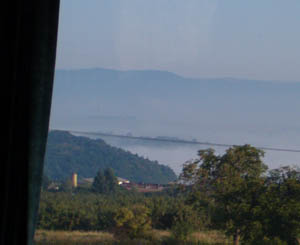 Morning haze over a small Czech village in this mountainous landscape.

Later the bus drove through the village and there were fog all around the bus. Very cool!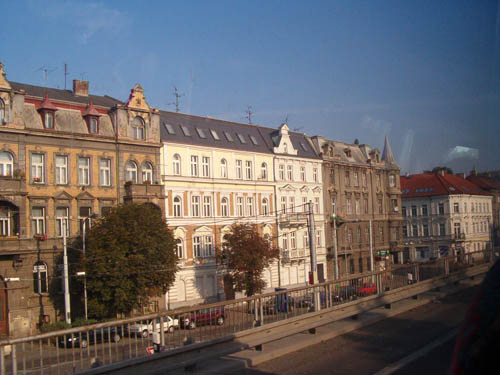 Teplice, the largest city we passed between Prague and Dresden. There are many
spas and nightclubs in this city.

The city looked nice and old, but had hugh numbers of commie block districts in the mountains.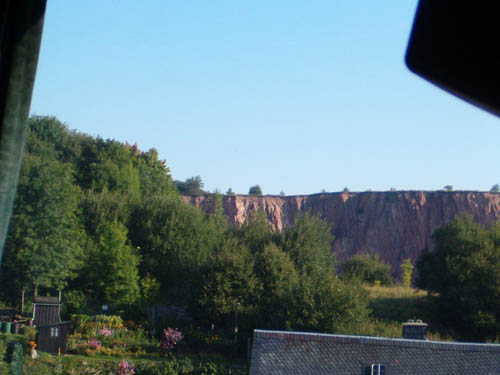 A nice red rock.