GOTHENBURG panorama from the left (scroll to the right):
Stena Line ferry, empty space, watertower(?), Lilla Bommen/Skanskaskrapan, Ullevi Stadium, Scandinavium, Canon Center, Gothia Towers, Lisebergstornet(not in picture). The picture is taken form a high rock at Johanneberg.

We took an elevator ride up to the 23rd floor of Gothia Towers, Sweden´s largest hotel and it´s restaurant/bar Heaven 23. It is a must, as it offers incredible views of Göteborg from different angles. This viewpoint came as a nice surprise as Utkiken was closed. These are the views:

Looking down towards the west.


A closer look to the ground.


Views to the city and "Avenyn".


View towards the "lipstick tower", the city´s tallest, and the ferry. As usual, the water cannot be seen.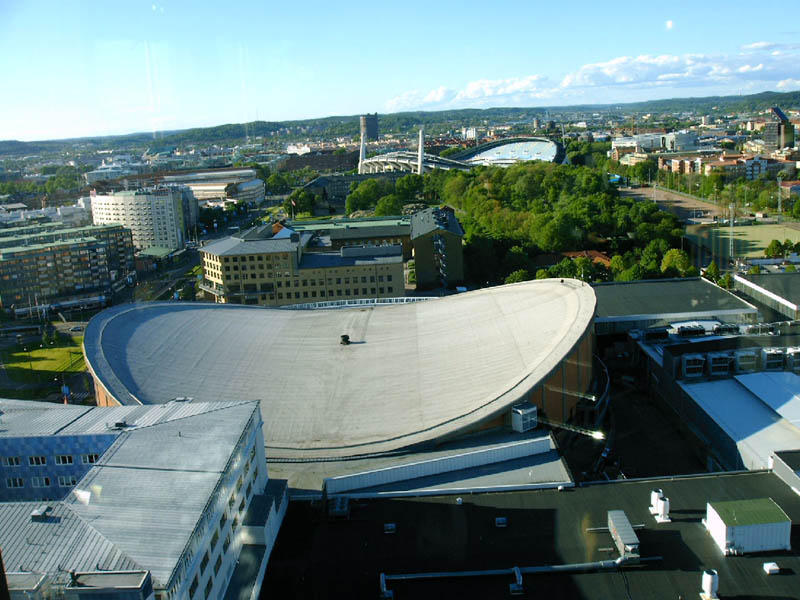 This view shows to of Sweden´s most famous sports/concert arenas at the same time:
Scandinavium(front) Ullevi Stadium(further away). To the left Hotel Opalen can be seen and far to the right is Canon Center.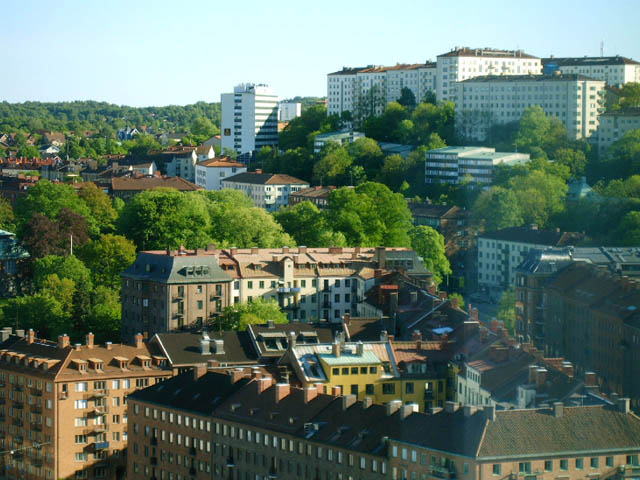 Views to Johanneberg(the white houses on the hills, including Quality Hotel Panorama).


Johanneberg, the district were we stayed, somewhere between the towering church and the water tower.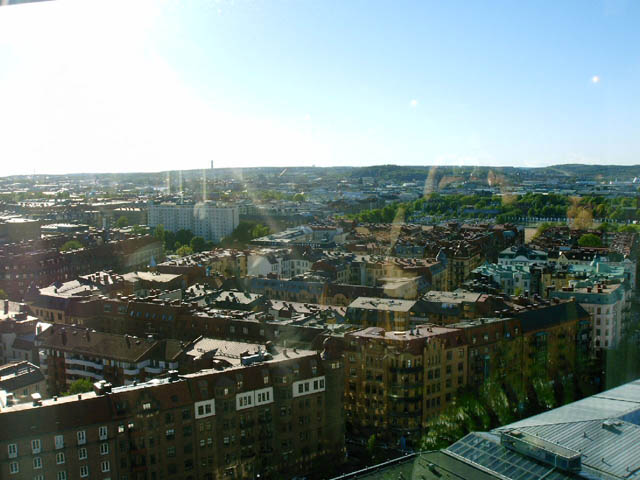 Views to the north and Göta Älv(that can´t be seen on the photo).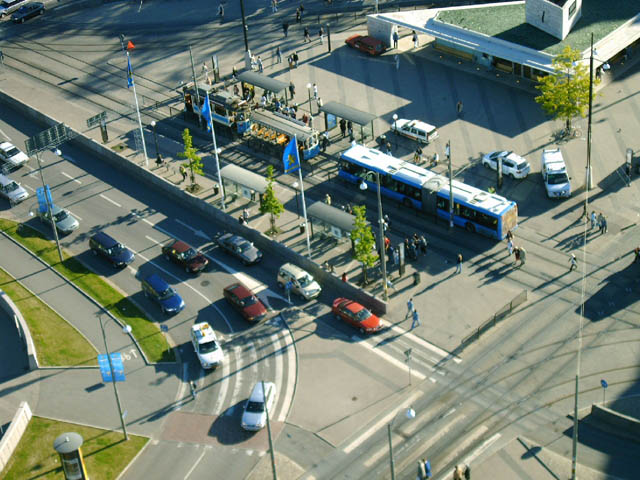 A traffic scene from Gothenburg as seen from above.

Skyline. Here you can see Älvsbron from Göta Älvsbron. To the left is Annedalskyrkan.