River Neckar - the bridges, nearby streets and views
This page is about the area around River Neckar, that divides Altstadt and the rest of the city center from Neuenheim. It has many beautiful bridges and landmarks. Unortunately the heavy traffic is very annoying while walking along the river on the south side.
Alte Brücke, or Karl-Theodor-Brücke, the most famous bridge of Heidelberg. It was built in 1788.
The gate to Karl-Theodor-Brücke, with Heiliggeistkirche, Altstadt and the hills in the background.
The gate to Karl-Theodor-Brücke, or Alte Brücke (Old Bridge) was initially linked to the city wall.
Karl-Theodor-Brücke: The sculpture of Prince Karl Theodor himself with the rivers of Mosel, Rhine, Isar and Danube at his feet. Prince Karl Theodor ordered the
construction of this stone bridge, since he was tired of the old wood bridges collapsing all the time.
The luxorious mansions on the north part of River Neckar seen from Alte Brücke.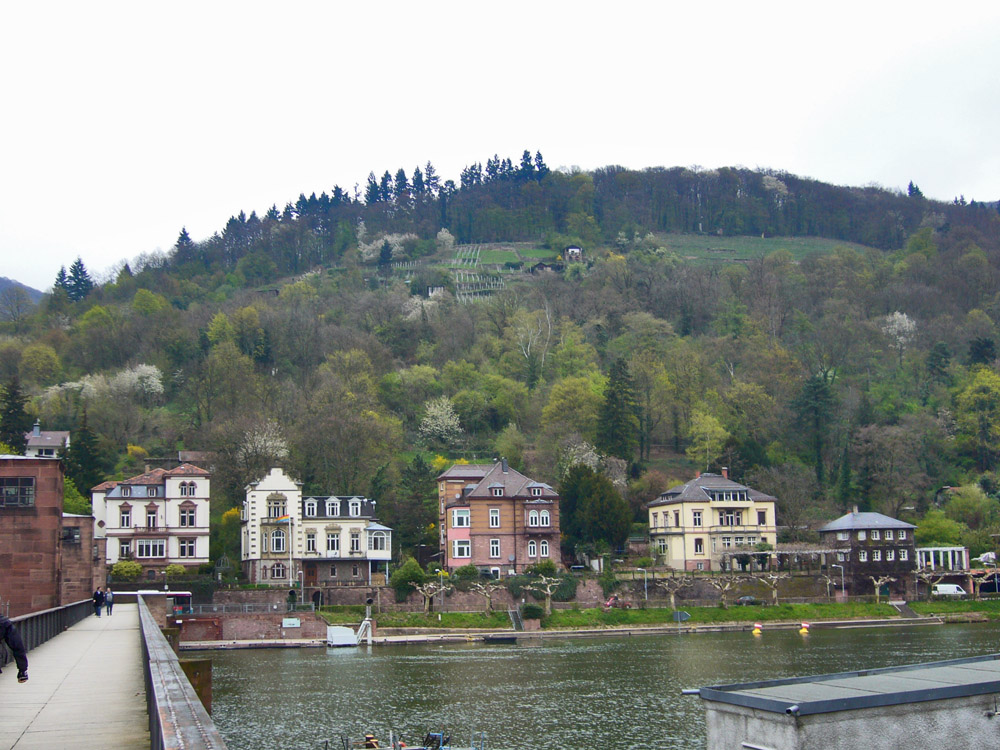 The vineyards at the hills on the north riverside.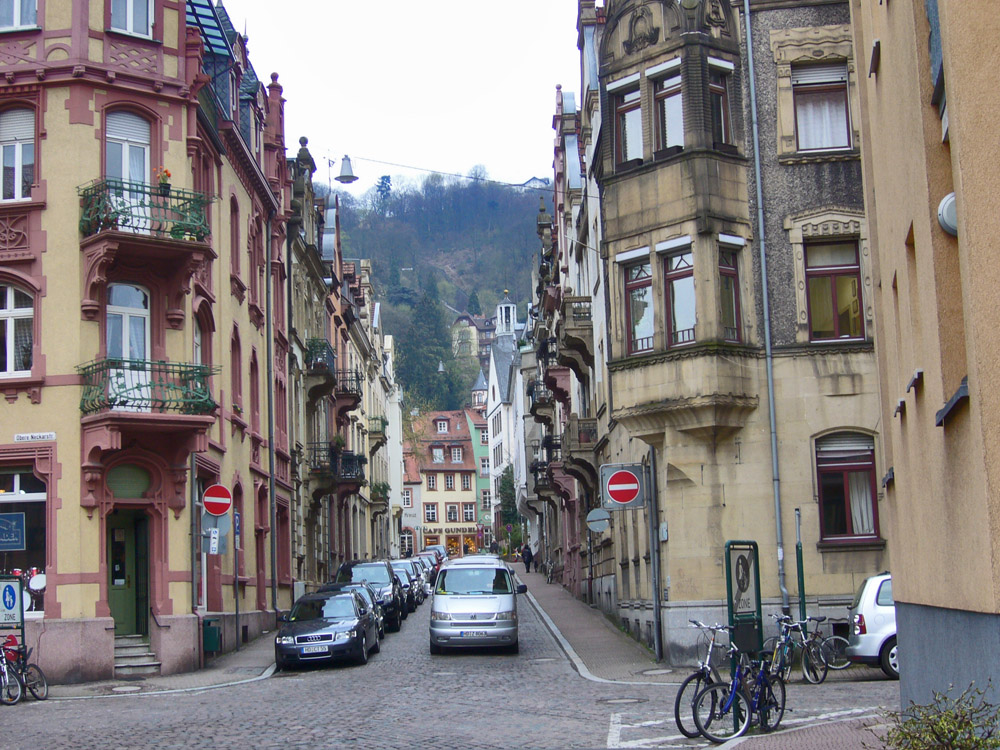 Neckarstaden towards Alte-Brücke.
Looking towards the Heiliggeistkirche.
Wehrsteg. I watched boats passing by this lock.
A great view of Heidelberg Castle above Old Town.
Close-up of the castle.
Marstall. At Neckarstaden, the road next to River Neckar. This 1510 renaissance building is 135m long and contains a hotel and a trendy café today.
Close-up of Marstall.


Neuenheim at the north side of the river.
The street is called Uferstrasse.
Untere Neckarstrasse, a cozy typical German street.
Stadthalle, a renaissance congress and culture center from 1903.
The architects of Stadthalle were Jakob Henkenhaf and Friedrich Ebert.
The small park and fountain outside Stadthalle.
The gable of Stadthalle and its restaurant Havana.
One of the modern blue and white trams going over Theodor-Heus-Brücke.
The funicular that goes up to the top of the Königstuhl hill, where you can find a TV tower and a TV mast. Originally I planned to go up and see the spectacular views, but I had too less time, spending one half day in Heidelberg. The Königstuhl hill, where the castle lies, is 567m high!