Stortorget (Main Square)
CITY CENTER, TROSSÖ
Stortorget is the heart and largest square of Karlskrona. At this big square, that is the highest point of the city, you find 2 churches that are considered the most important baroque buildings of Sweden, the statue of Karl XI from whom the city was named after and the impressive oOld Town Hall. The City Library, Hotel Statt and the theater can also be found here.

Stortorget (Main Square), Karlskrona with its baroque buildings and sculptures. From the left: Fredrikskyrkan (Fredrik church), Karl XI statue, Trefaldighetskyrkan (Trinity church) and Rådhuset (the Town Hall). Click on the picture to view a large version.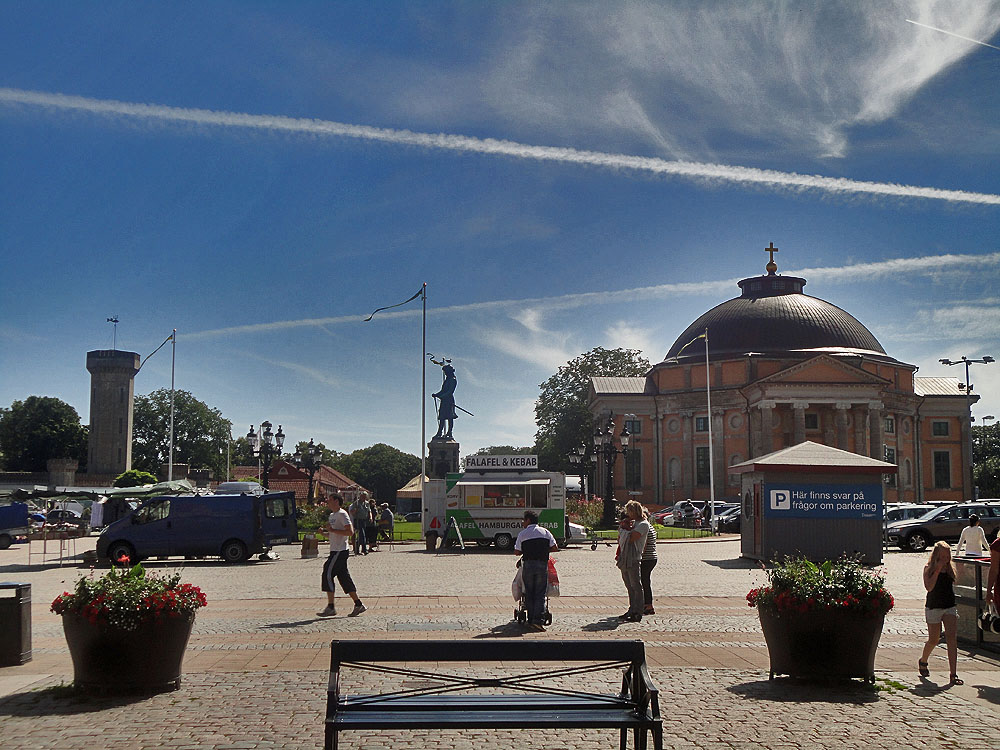 Stortorget with Heliga Trefaldighetskyrkan, Vattenborgen, the Karl XII statue and a kebab stand.
Gamla Rådhuset (the Old Town Hall). Today Bleking Tingsrätt, the court of Blekinge lies in this baroque building at Stortorget.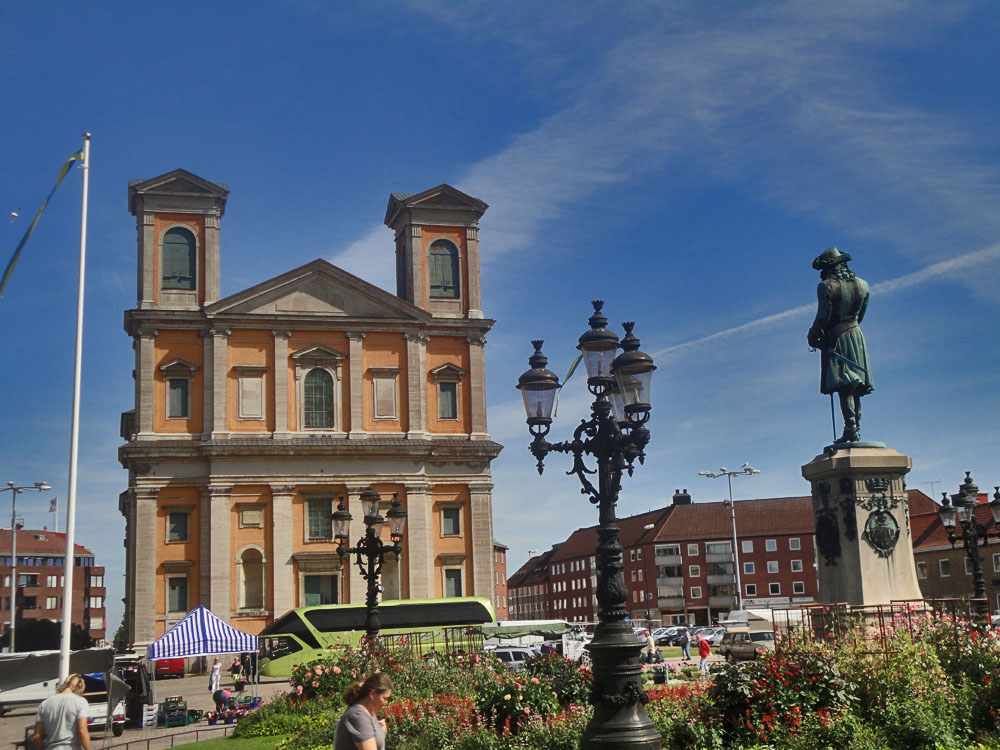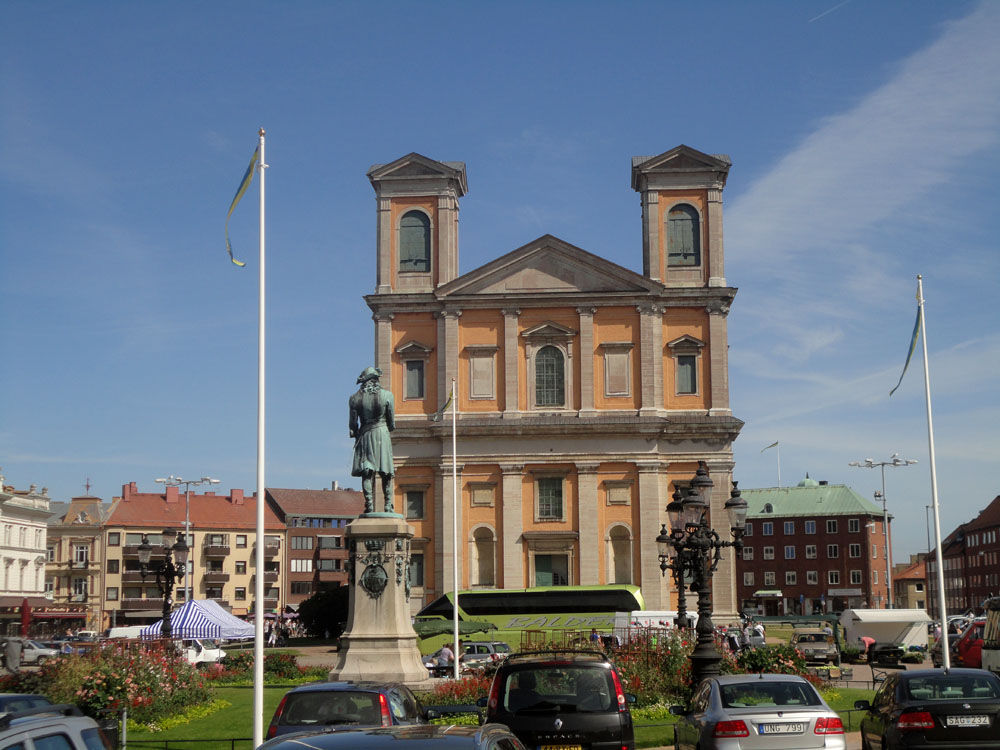 Fredrikskyrkan, a baroque church on Stortorget. It was inaugurated in 1744, It was designed by Nicodemus Tessin d.y. 3 times a day the clock play can be heard.
To the right you can see the Karl XI statue.
Heliga Trefaldighetskyrkan (Holy Trinity Church), another baroque church at Stortorget, also designed by Nicodemus Tessin d.y. It is known for its cupola and its columns, that has Pantheon in Rome as a prototype. It is sometimes called Tyska Kyrkan (German Church).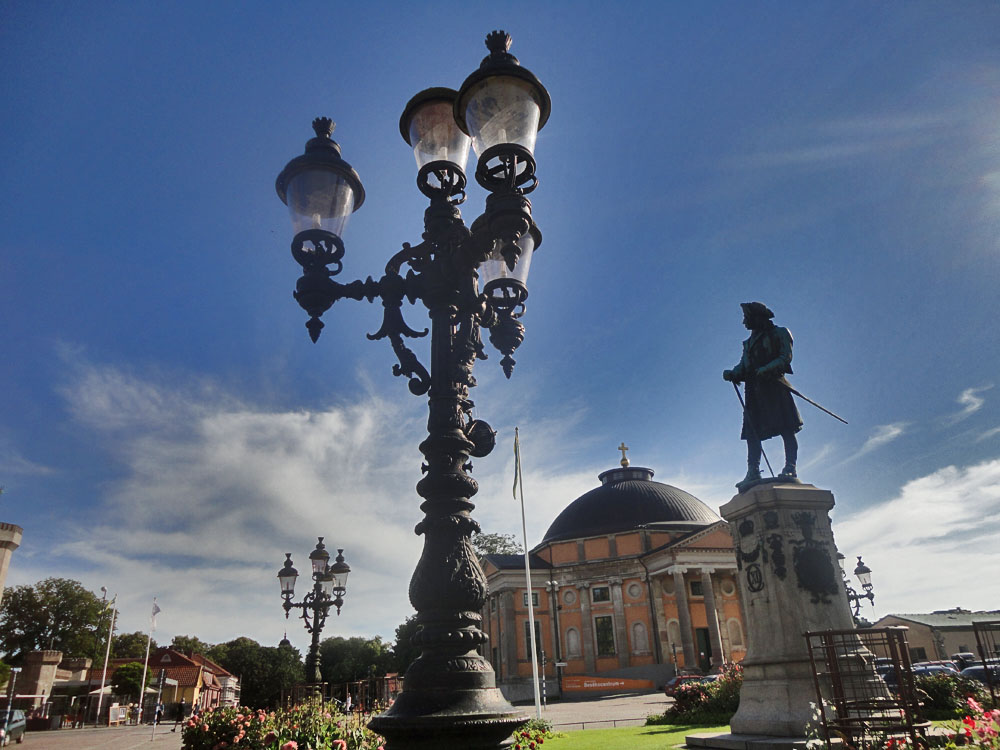 The old gaslights at the square are large and beautiful.
A wedding at Heliga Trefaldighetskyrkan (Holy Trinity Church).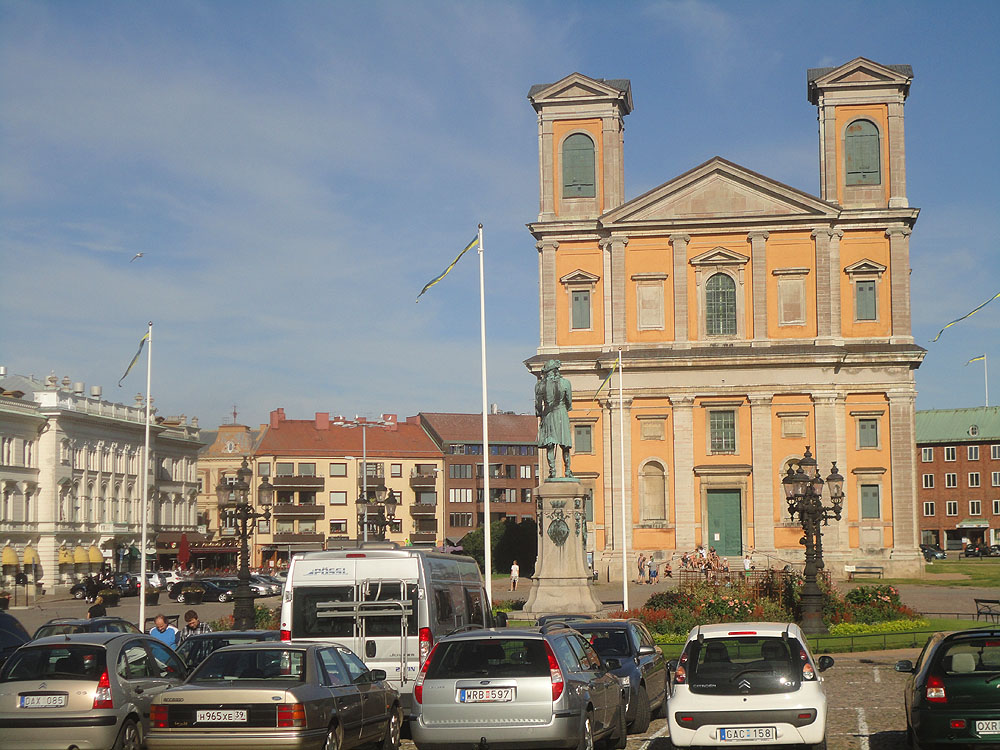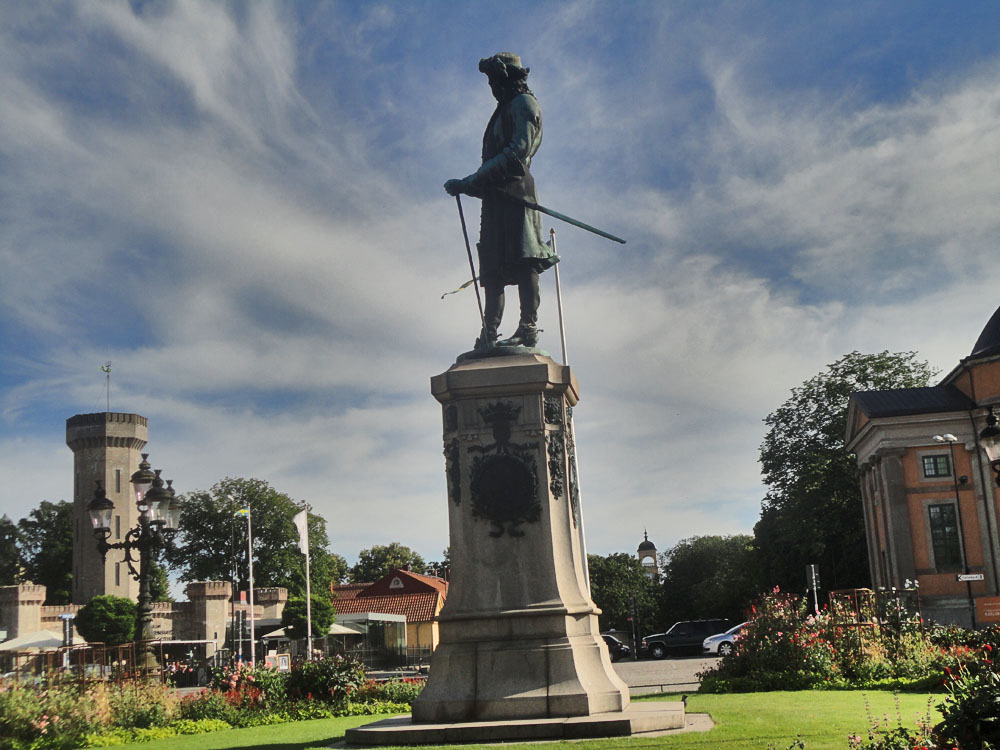 The statue of Karl XI. The city was named after this king.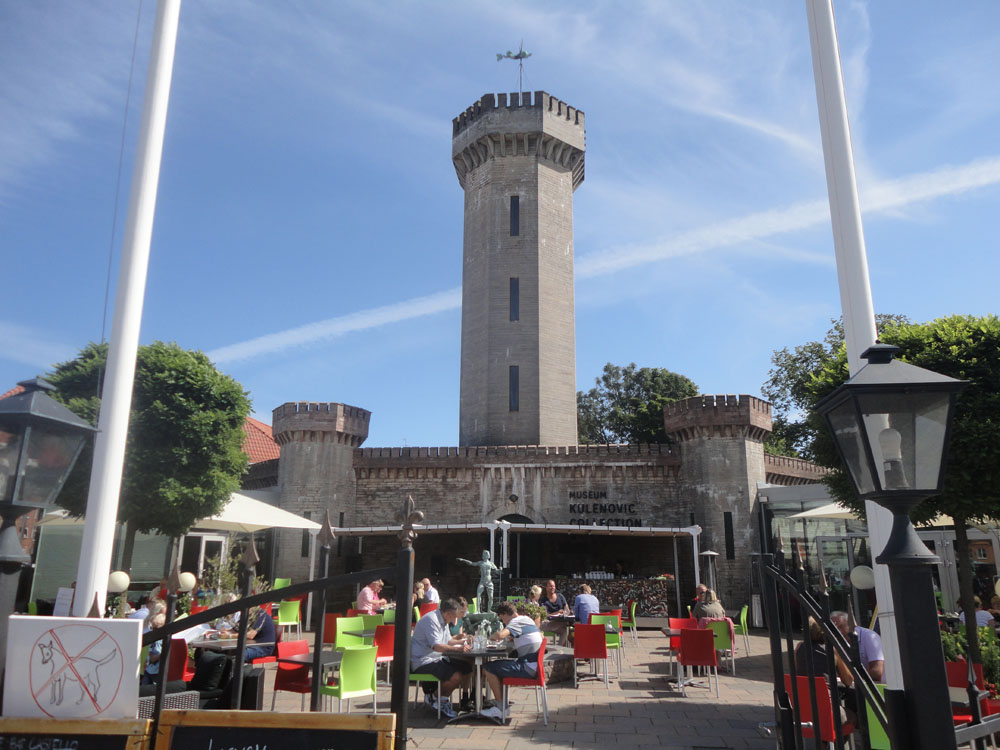 Vattenborgen, a neo romantic building that today houses the private Museum Kulenovic Collection and a restaurant on Stortorget. It was built in 1863 as a water reservoir for Trossö.
Details of the Old Town Hall.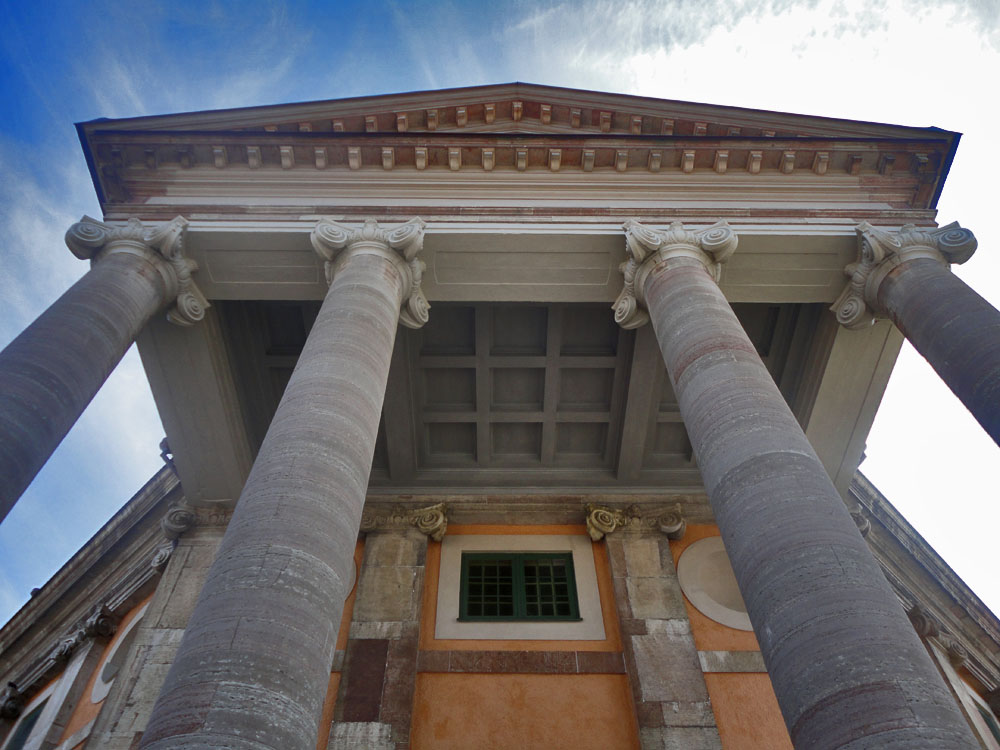 Details of Heliga Trefaldighetskyrkan.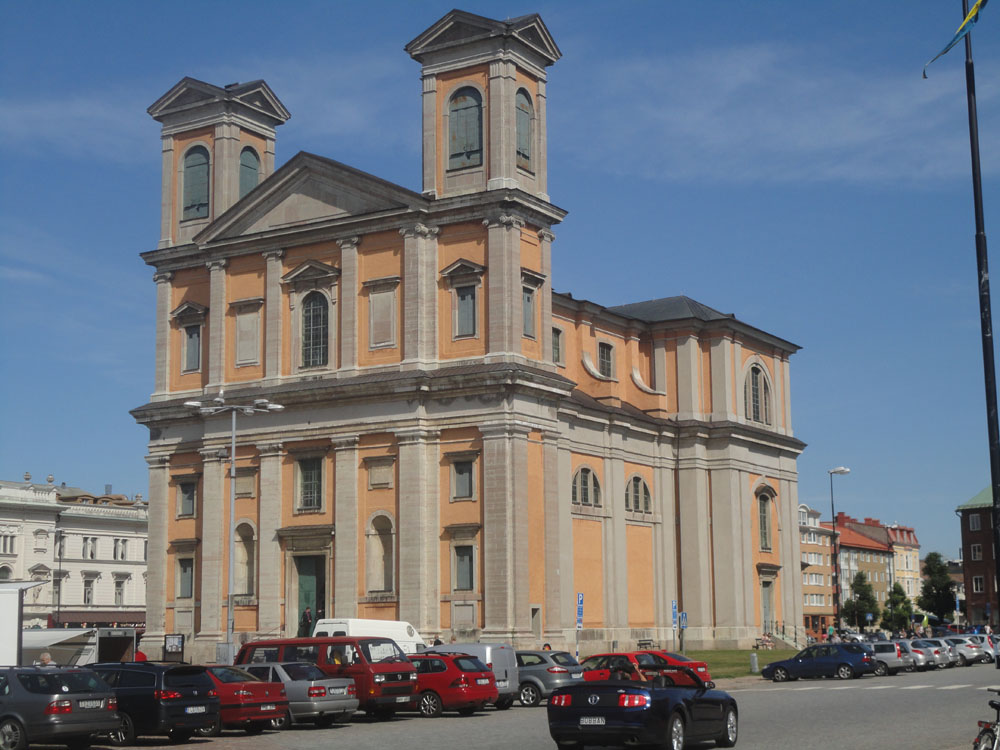 Fredrikskyrkan.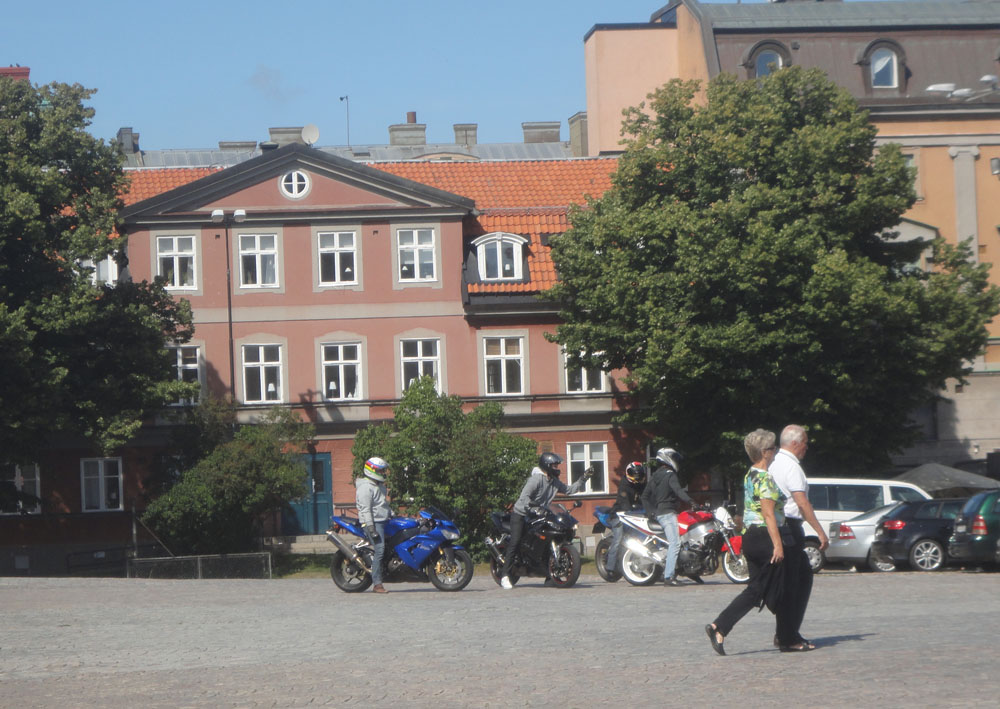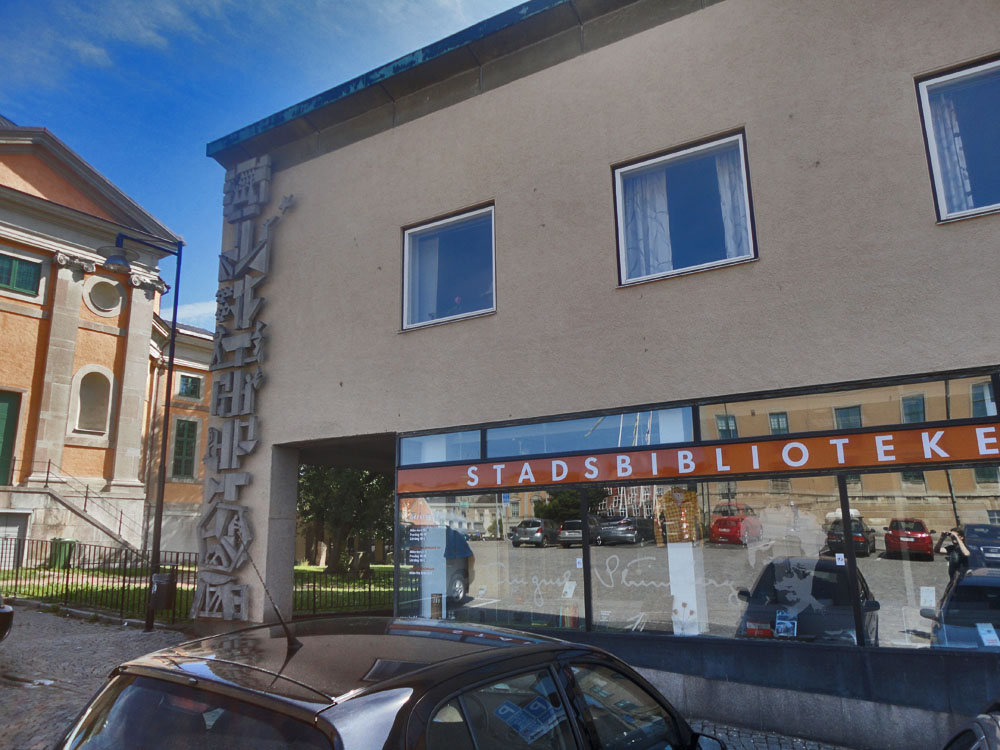 The small city library.
First Hotel Statt, seen from the corner of Stortorget.
Stortorget lies on the highest point in the city.