Mölle and Kullen
THE ROCKS OF KULLABERG:
In the summer 2011, me and 2 friends took a trip to Kullen near the small village Mölle, just northwest of Helsingborg and about an hour by car from Malmö. I have also been there several summers before.
Kullen is a very rocky peninsula, a place to visit for everyone who think Skåne is flat! We went down the rocks 187m down to sea level and went fishing. I'm definately a beginner in fishing but with a bit luck I got the first fish. It was a bit hard climbing all the rocks down, but it was worth it since was very mindful. The lighthouse, Kullens fyr, on the top of the horst Kullaberg, is famous. The highest point is Håkullen, 187m above sea level (3 m lower then Turning Torso in Malmö). From Håkullen there are great views over the sea, Kullen peninsula and Bjärehalvön peninsula.
On the way back our car, an old BMW, broke down totally in the city center of Helsingborg! The engine collapsed, we had to take the train home and it had to be scrapped 2 days later.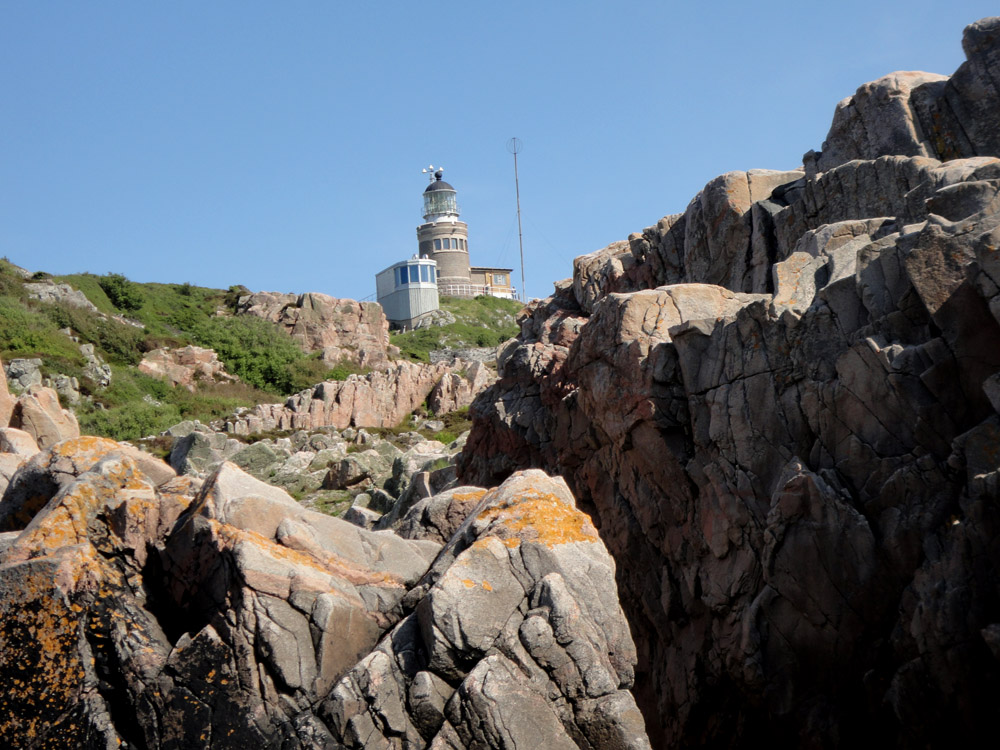 Kullens fyr from sea level.
It is dangerous to climb the cliffs at Kullen, near Mölle.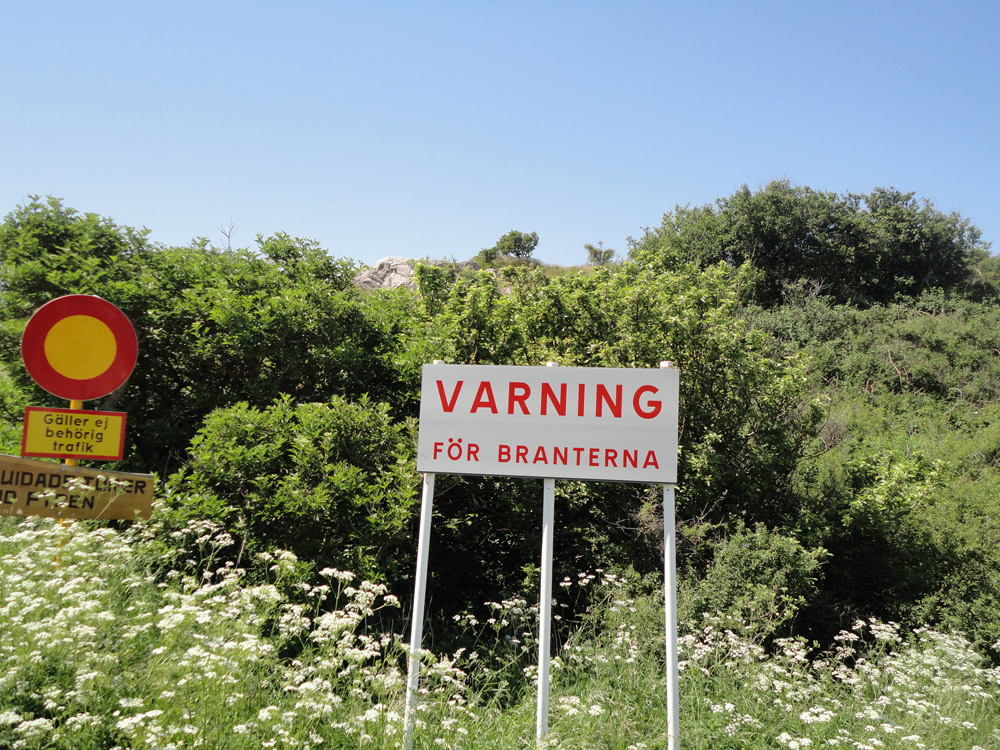 Warning for the steeps!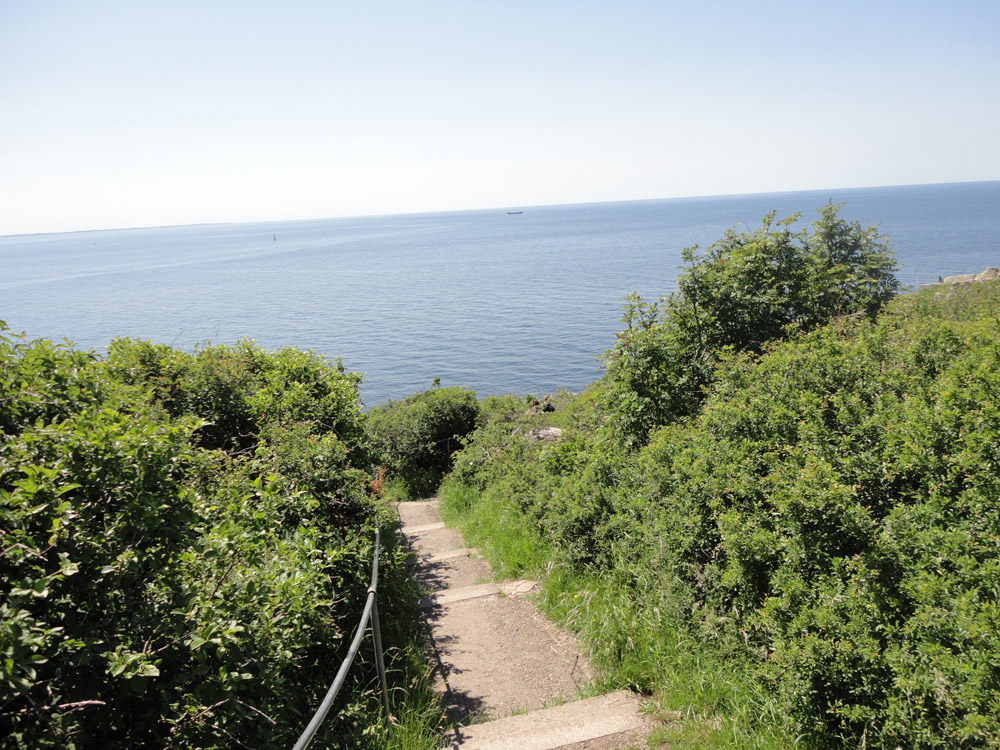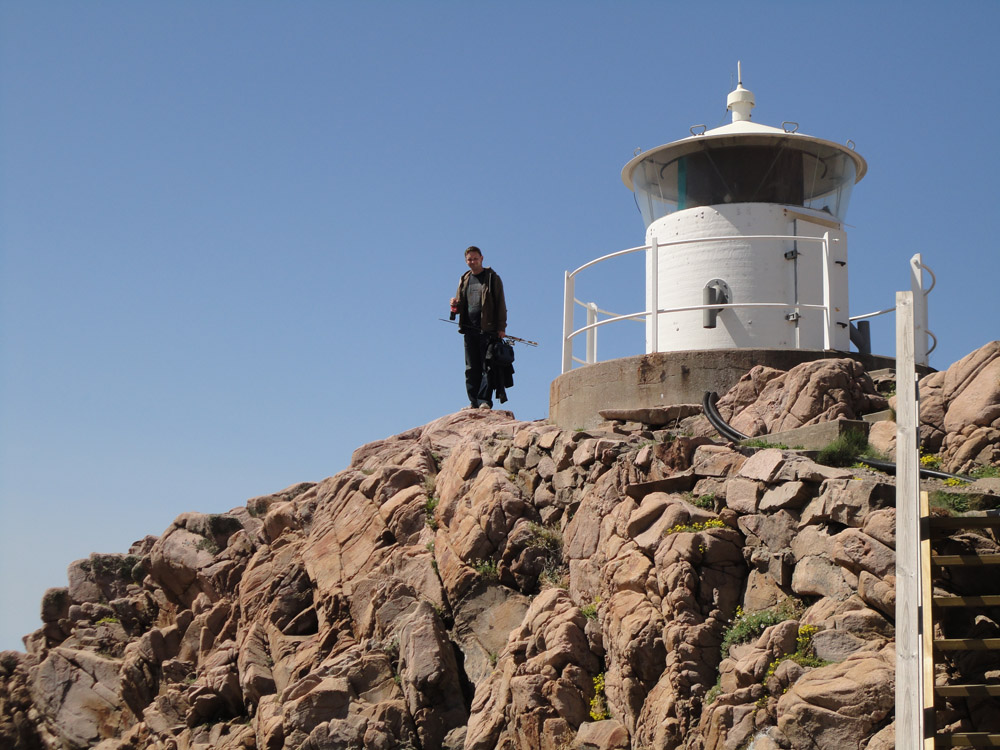 '
The small lighthouse, not the famous one.
Kullens fyr, the famous lighthouse on top of the Kullaberg.
Looking towards the sea area Kattegatt.
A rescue helicopter flying low over the cliffs.
Details: Some of the stones are that red.
View from the highest point, 187m above sea level, towards Båstad.
MÖLLE:
Mölle from the hilly road that leads up to Kullaberg. Shortly after this picture was taken, the car broke down. In Helsingborg.
The building to the right is Turisthotellet. The small city Höganäs is in the background.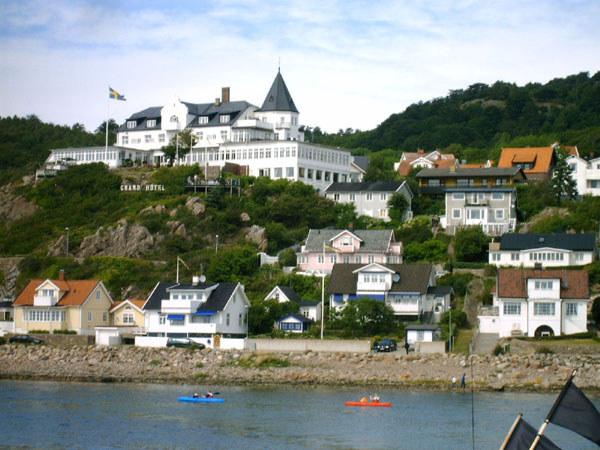 Mölle is the closest town/village from Ladonia, located on the rocks of the rocky peninsula called Kullen. It is located on a peninsula in northwestern part of Skåne (Scania).

Scroll right >. Mölle is very small, very beautiful, very popular among tourists and lies between the wellknown lighthouse Kullens fyr and the nature reserve where Ladonia is.
View towards the rocks of the Kullaberg peninsula.