Landskrona
Population: 29 000 (metro 40 000)
Year: 2003
Landskrona, founded as a Danish city, is the 5th largest city in Scania and47 is situated on the west coast between Malmö and Helsingborg. It is mainly an industrial town and has unfortunately got a bad reputation the latter years because of crimes and failed integration. But there are still old parts that looks nice with picturesque old buildings and it has small ferry connections with Denmark and the small Swedish island Ven in Öresund. Landskrona is world famous for its trolley buses, that also has been exported. It has one of Scandinavia's most wellkept citadels. The photos are from a normal day in 2003 and from the festival, Landskronakarnevalen, in 2012, so there are a lot more people than usual in these pictures.
2012 during Landskronakarnevalen:
Rådhustorget (Town Hall Square).
Rådhuset (Town Hall). This gothic building was completed in 1884.
A prominent residential building and bank at Rådhustorget.
Landskrona Museum is to the right, on Slottsgatan at Rådhustorget.
Storgatan towards the harbour. Central Landskrona is crowded during the carneval. Usually it is pretty empty.This is where the trolley buses go in normal days.
Slottsgatan (Castle Street).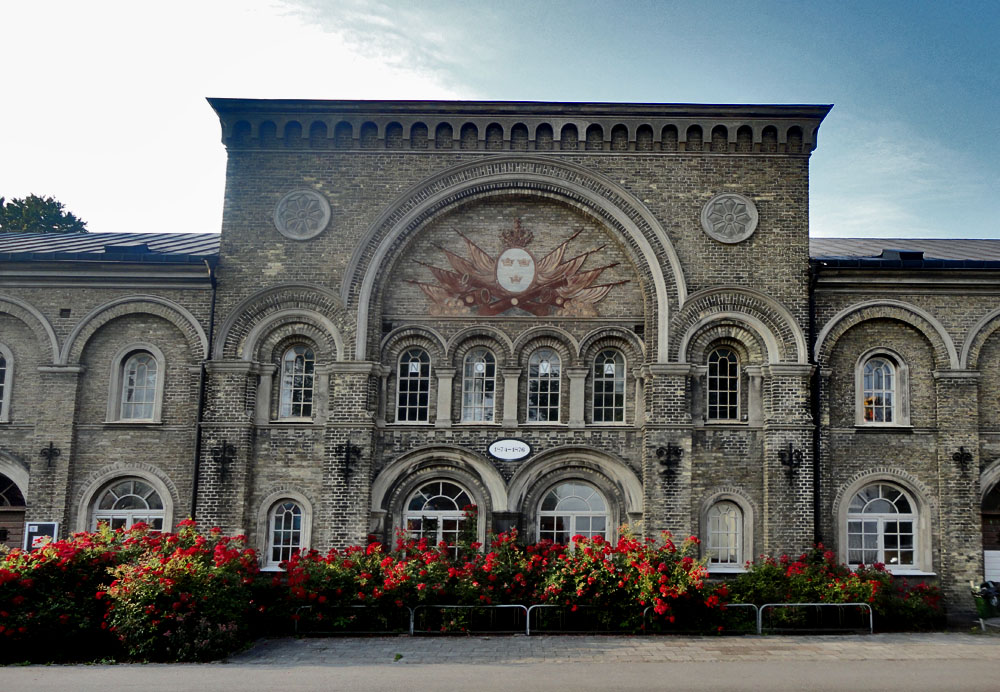 An impressive building.
Old buildings near Stadsparken. But next to this stands 60s highrises in a dull style.
Now and then.
A "carneval monster"!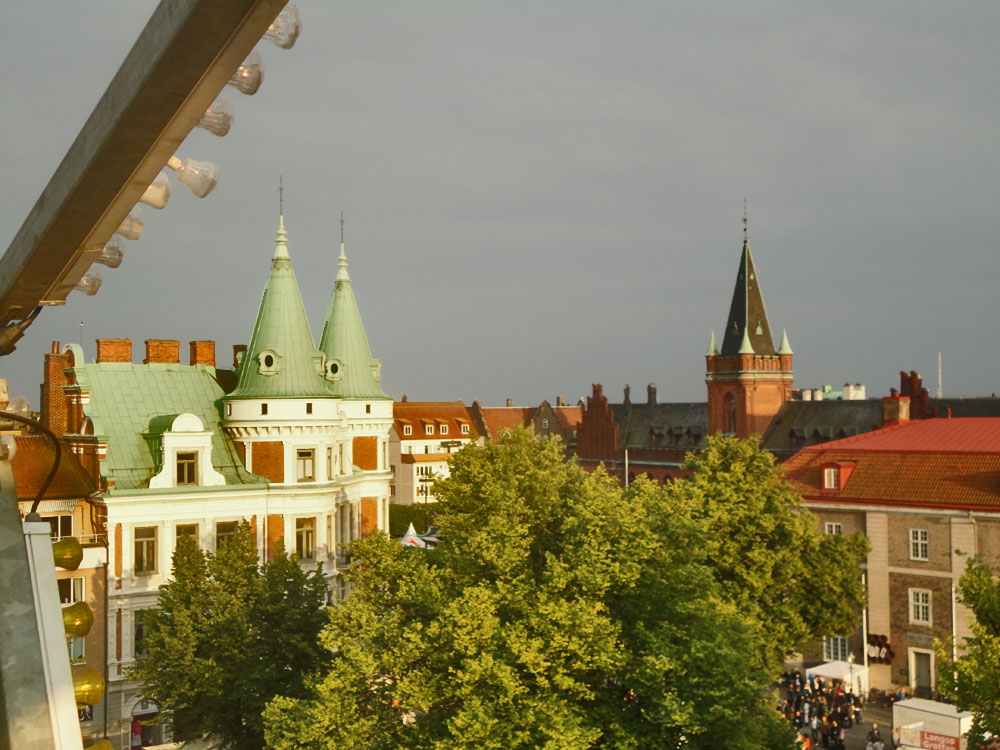 Landskrona skyline seen from a ferris wheel, old town.
Towards the harbour and the new water tower. Denmark in the far distance.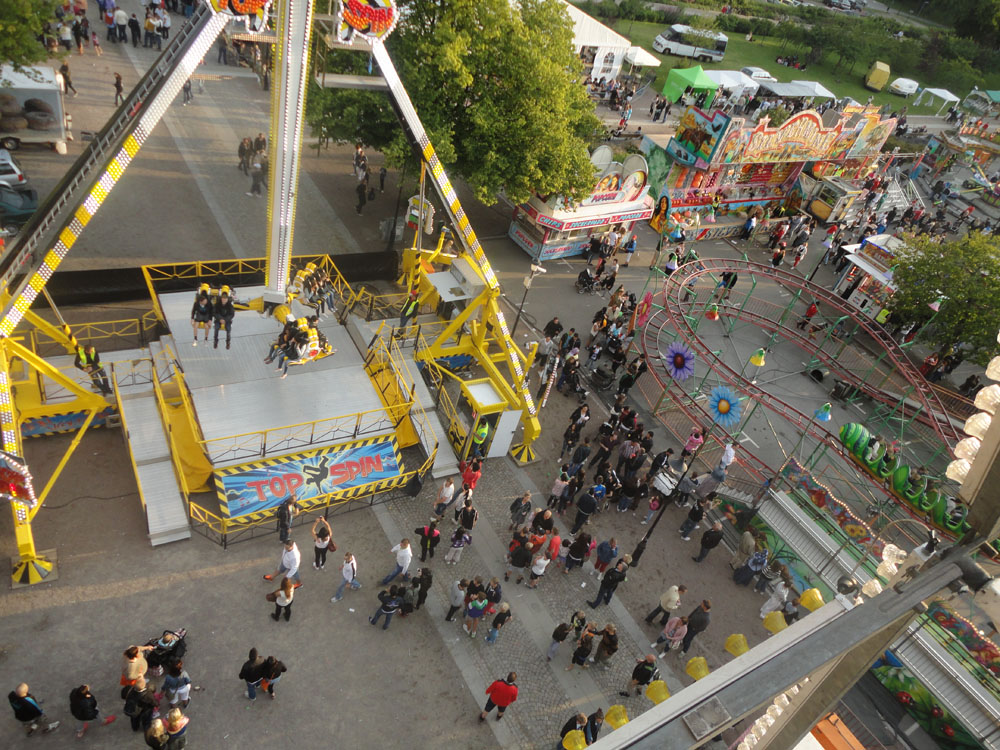 The carneval from above.
There are many old buildings in the city center.
Landskrona by night, at the carneval.
Others 2003:
Citadellet, Landskrona's famous historic castle, located right by the sea.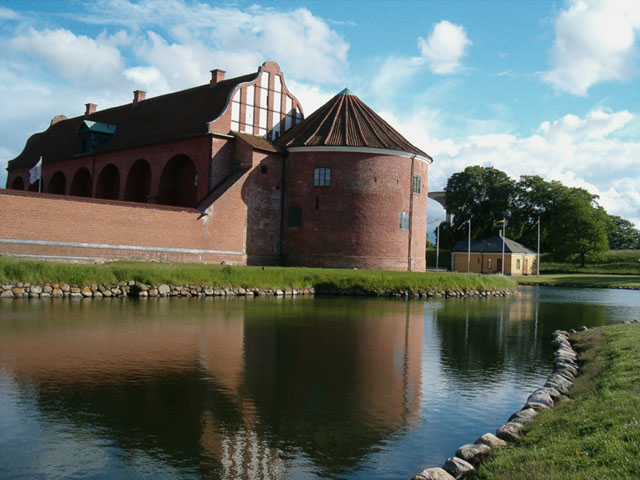 Citadellet was built by Kristian III in the 1540s. It is one of Europe's most wellkepts castles with moats.
The old water tower in the outskirts has been converted to apartments.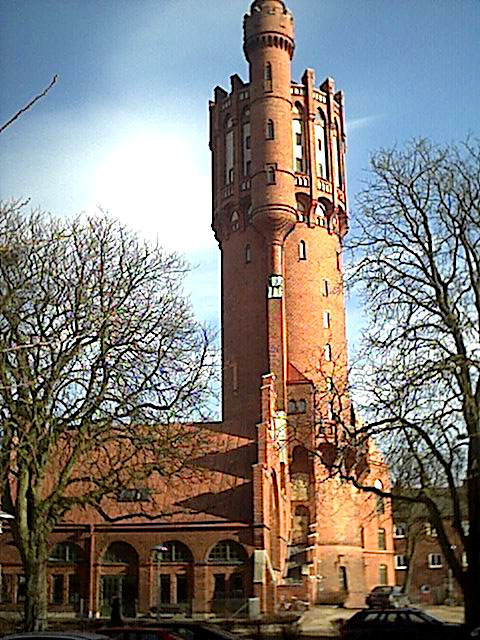 Gamla Vattentornet is the most beautiful building in Landskrona.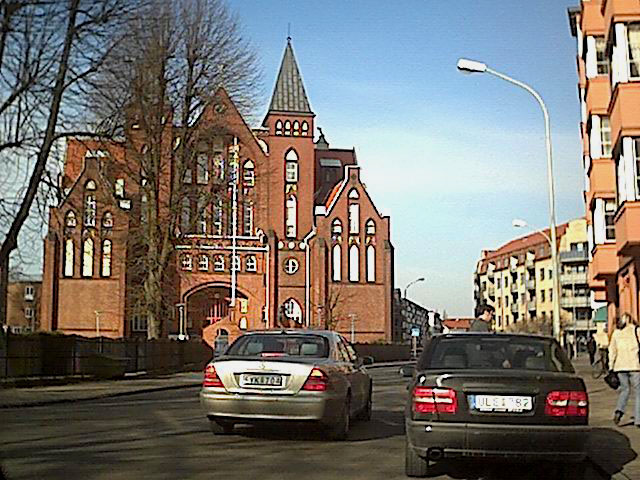 A church in the city center.
Landskrona Theater.
A sculpture in a Landskrona roundabout.
A small hotel at the beach of Landskrona.
The "new" water tower, not as beautiful as the old one.
The small island of Ven, where Tycho Brahe had his observatory, seen from Landskrona's beach.
The industrial harbour of Landskrona.
A small fire over Landskrona's industrial skyline.
Barsebäck is an infamous nuclear power station in the village of Barsebäck near Landskrona.
Barsebäck's both nuclear reactors have now been closed to prevent the surroundings from its hazards.
View towards the small island Ven from hills near Landskrona. It lies in the Öresund sound between Denmark (far distance) and Sweden.