East Central London
This page is about the east part of central London that is located north of River Thames. There are many sights like the Tower of London. The Tower bridge, St Paul´s Cathedral, Lloyd´s and the Financial District is also located there.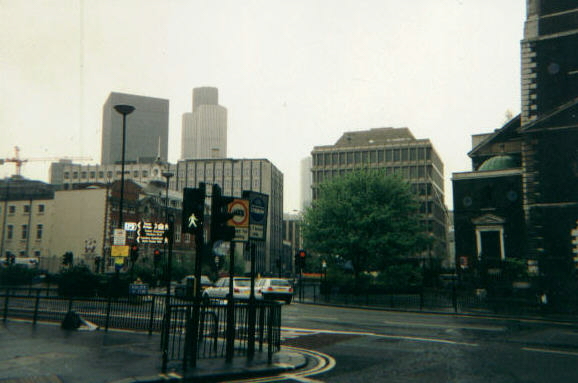 The financial district. There are not much skyscrapers, but Tower 42(also known as NatWest Tower and International Finance Centre) to the right was London´s tallest(183m, 43 floors) building since 1980 and there are some scrapers under construction since I was there. Today Tower 42 is just the 4th tallest, but still the tallest in the area.To the left is Aviva Tower(118m).

Leadenhall Market is an oldfashioned shopping arcade and passage. It feels like outdoors and indoors at the same time.

Lloyd´s Building from 1986 is very famous for its architecture designed by Richard Rogers. It has a soaring 14-story atrium.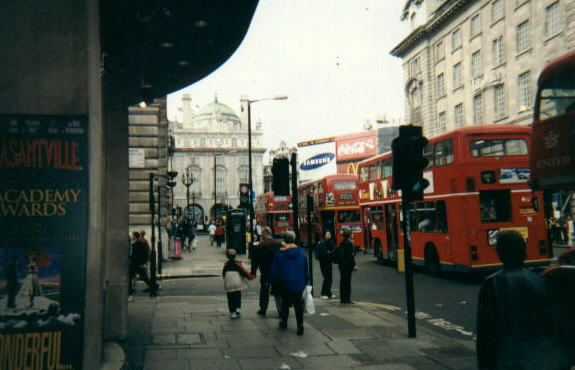 Piccadilly Circus. This meeting point of London was the first place when arriving from the Underground I saw but it was sunny then.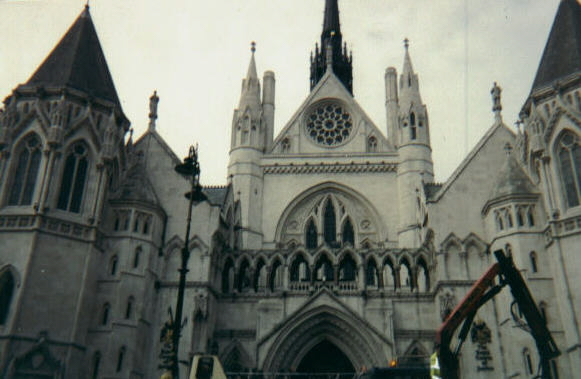 Royal Court of Justice. UK:s supreme court is one of London´s most beautiful buildings.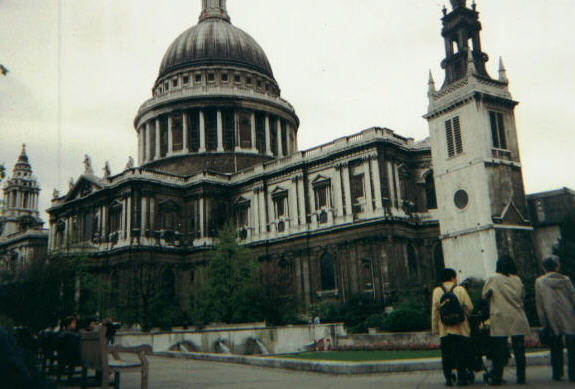 St Paul´s Cathedral. A London landmark and a great piece of classical architecture with its domed faced and columns. St Paul´s is not only close to the Thames, it is also close to City of London, the youth hostel where we stayed.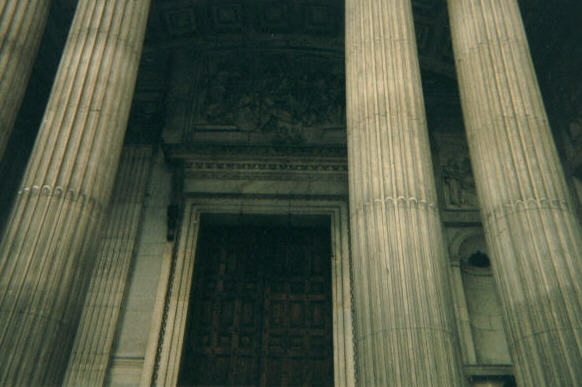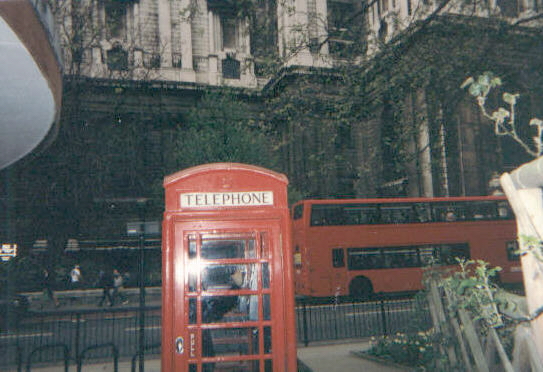 St Paul´s Cathedral - details of the building..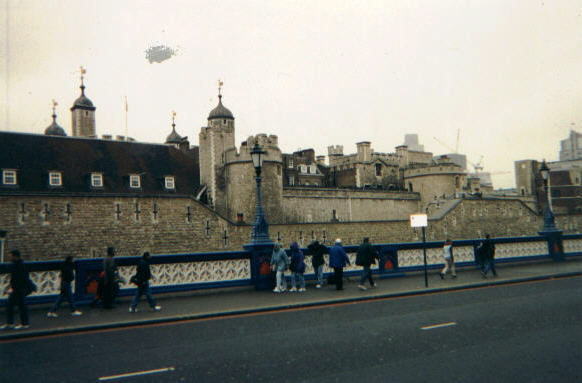 The Tower of London. The legendaric building where the crown jewels are kept. It has been the seat of British government and the living quarters of monarchs, the site of renown political intrigue, it has housed lions, bears, ravens and much much more. I was never inside, though...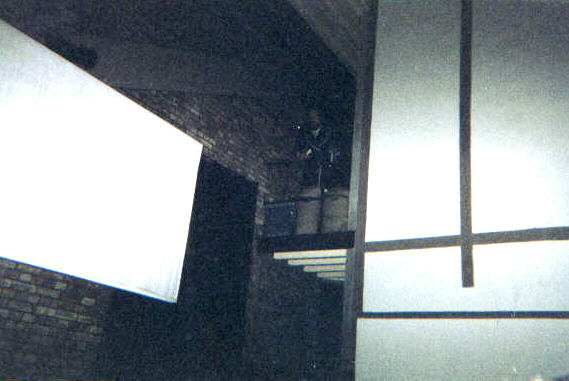 Inside the Tower Bridge.We went to a guided tour. This is one of the animated wax dolls, representing historical persons. At the tour, you take the elevator up to the tower at the north side of the Thames, walk on a skybridge above the driving lanes and the river and take another elevator down at the tower south of the river.

This is a rainy view from the Tower Bridge´s skybridge. If you don´t know how the Tower Bridge looks like, here is a link to a great photo.
VIEWS FROM THE TOWER BRIDGE: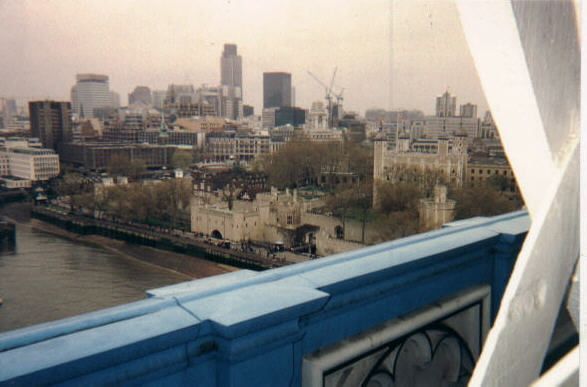 London financial district skyline. Tower 42 is dominating the skyline. To the right the Tower of London is visible.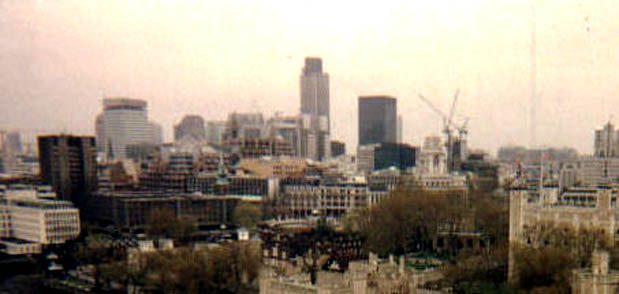 The skyline - a closer look. Unfortunately UK:s tallest building, One Canada Square is not visible as it is located in Docklands, east of this district.
© 2003 Patrick. All rights reserved.