Suburban London
This page is about places in the outskirts and independent communities in Greater London.

CAMDENTOWN. Camden was my favorite of all districts in London. There many alot of clubs, record stores and independent markets that make the area feel very young. It is located not very far from central London.

Electric Ballroom in Camden is a large (2 storys) club that contains different departments and bars with metal, industry and goth music playing loud in the speakers.

This is what happens on common days in Camden. People go to Safeway and shop. The supermarkets in UK are very large and look extremely clean.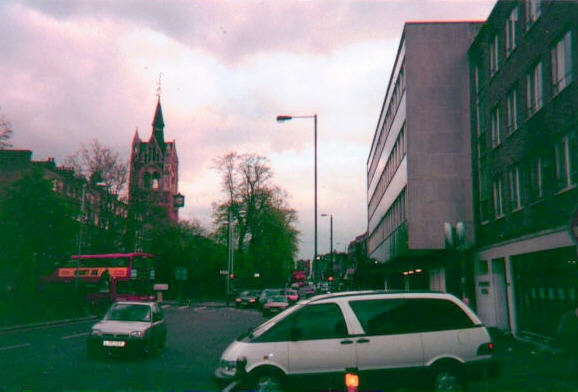 ISLINGTON. This is a very nice suburb. It is one of the boroughs located pretty close to central London. However nothing special, but very cozy and typically English.
© 2003 Patrick. All rights reserved.