World Trade Center
Here is a collection of photos from my visit to World Trade Center in New York on 20th of March 1998, 3 years before it should be destroyed in the horrible terrorist attack on 9/11. It was a very dimmy day. When I first came to the WTC, I realized I had too less money to afford to go to the top. So I decided to cancel my stay in Baltimore on my way to Washington via Philadalphia. That made me have time to get money on the hotel and go back the next day, something I don´t regret today. I just wish the weather was better that day, though I am glad I went up before it was too late...
FACTS: One WTC was 417 meters tall (527m to the antenna) and Two WTC 415 m. They had 110 floors each, were completed in 1972 and destroyed on September 11th 2001. This page is a dedication to the towers, it shows pictures of them that never can be taken again. The towers will be replaced by the new World Trade Center, that you can find on this page about my return trip in 2011 and some other skyscrapers, now under construction. Freedom Tower was designed by David Childs at Skidmore, Owings & Merrill and will be taller than the old WTC (541m).

VIEWS FROM THE TOP: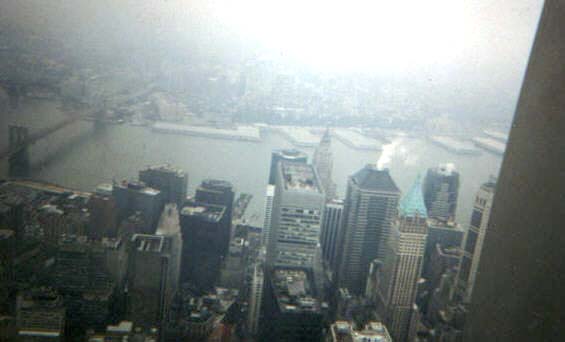 Brooklyn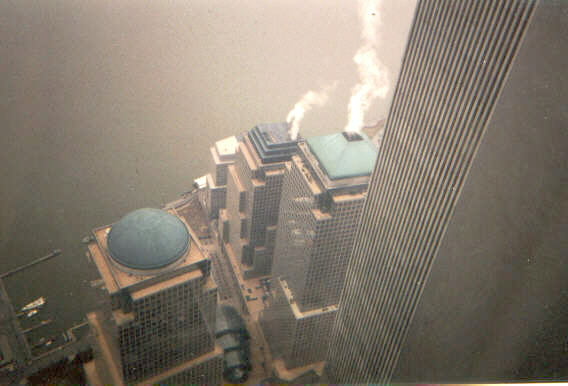 World Financial Center



Brooklyn connecting Manhattan with two bridges



Downwards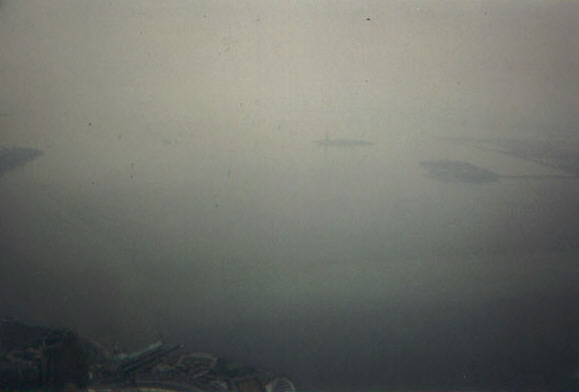 The Statue of Liberty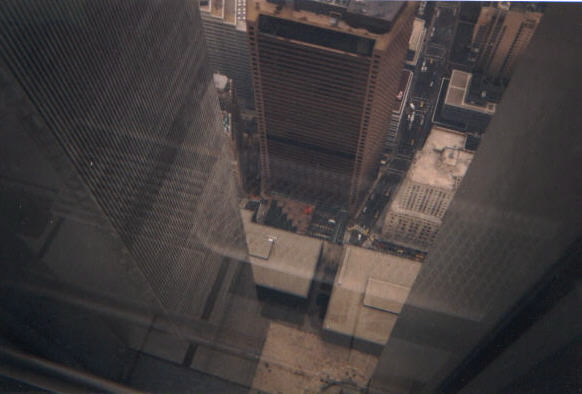 7 WTC, this building collapsed the day after the attack.
It was 147m and 74 floors tall, but a new, taller 7 WTC is under contruction.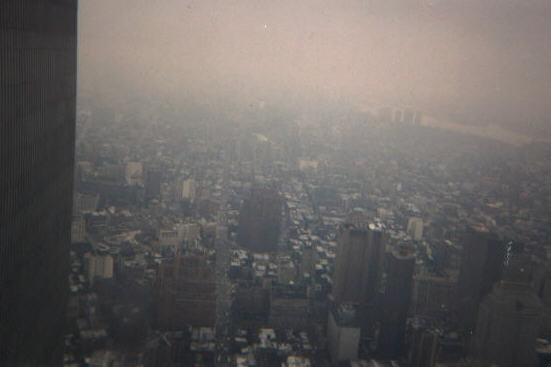 "Invisible" view towards Midtown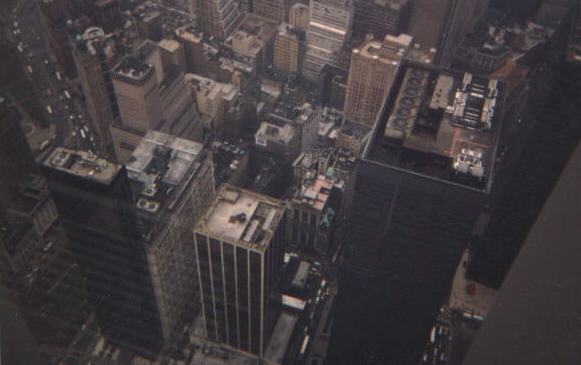 Millenium Hilton and IBM Building(?)



The other tower, now gone...

EXTERIOR: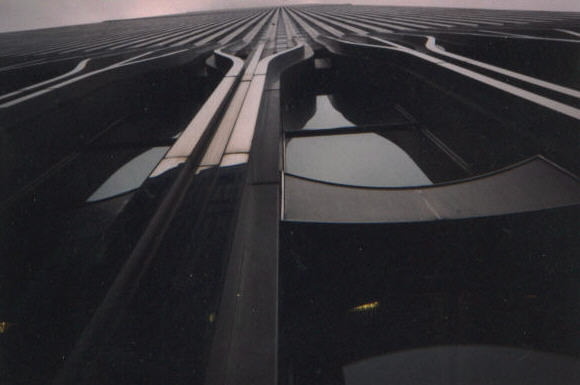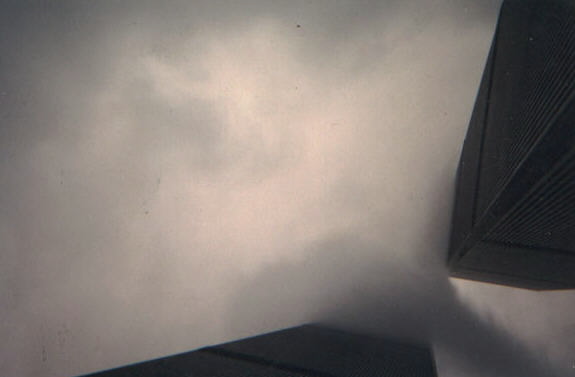 Looking upwards
In 2011 I revisited the site, and took many pictures of Ground Zero and the new WTC under construction. You can see them here.
© 1998 World Travel Images. All rights reserved.