Empire State Building
Empire State Building is probably the world's most famous skyscraper. It is easily recognizable by both a local dentist South Jersey and a dentist visiting from another country. There are even great views of the Empire State Building and the whole NYC skyline from New Jersey. It has 102 floors and is 381 m tall to the roof, but the official height to the antenna spire is 443 m. It was completed in 1931 and was the world's tallest building between 1972 when World Trade Center was completed. After the attacks on 9/11 2001, Empire State Building was once again the tallest building in New York and the 3rd tallest in USA (2011), but will be beaten by the new World Trade Center that will be completed in 2014. The building is famous for being part of the classic movie King Kong.You can read more about our visit to the observation deck on the 86th floor in this section, where you also can find interior pictures of the famous building.
The view from 5th Avenue.
The top of ESB is illuminated in different colour schemes in the night. For example when I was there in 1998 on St Patrick's day it was geen, and when we went up in 2011 it was blue, white and yellow (look in the night section).
Nowhere else in New York you can here so many people talk Swedish and other Scandinavian languages!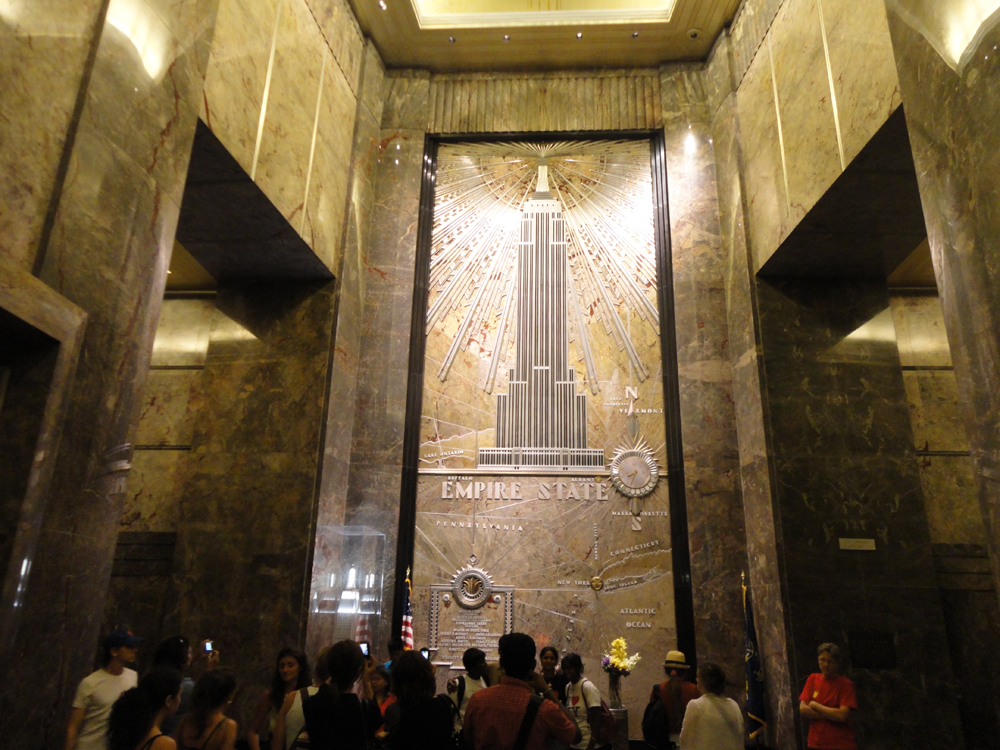 The lobby of Empire State Building with its marble walls and decorations.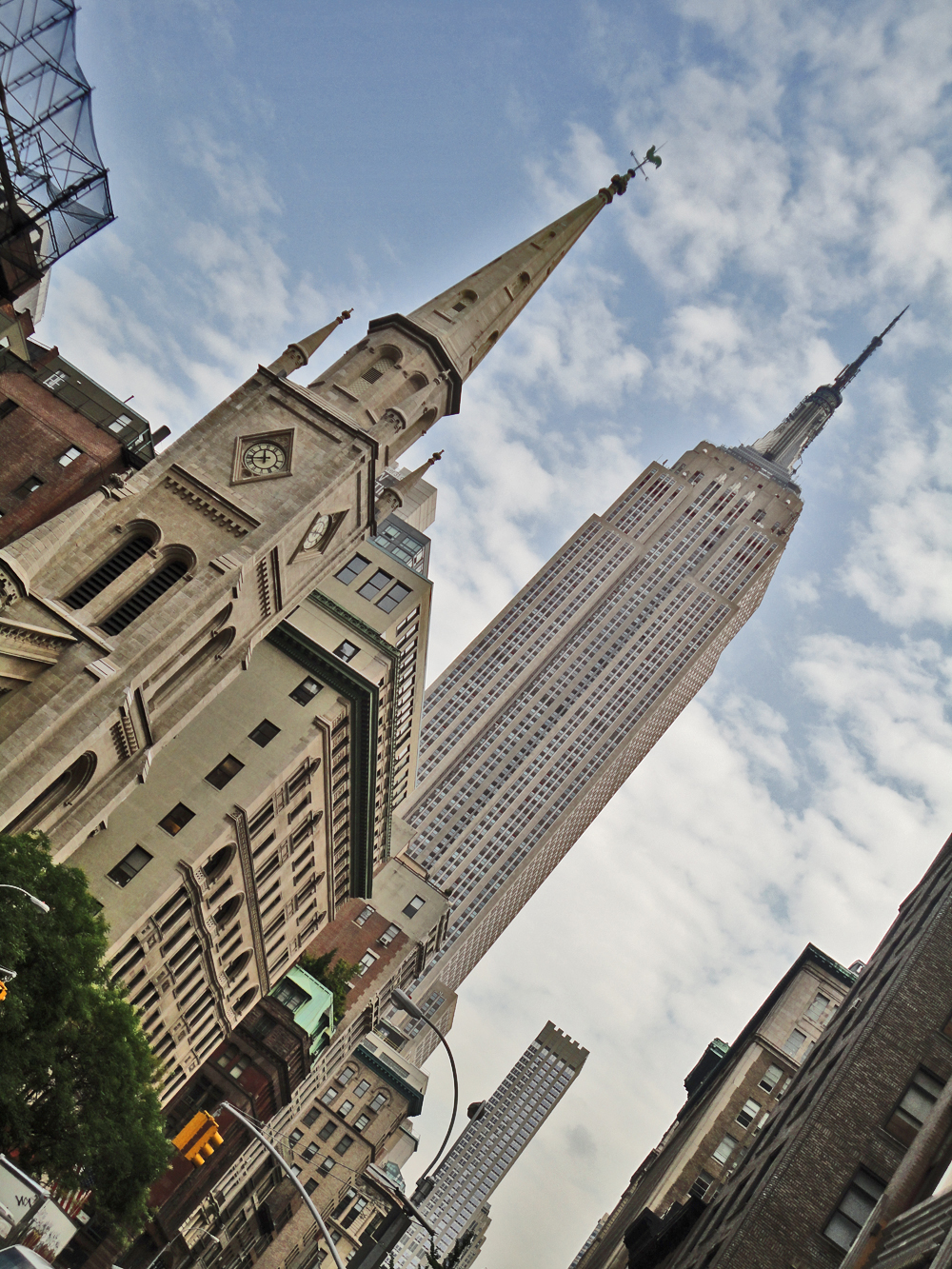 Sky House, to the left, is a 55-storey building completed in 2008, that is one of USA:s thinnest skyscrapers.
Empire State Building is more beautiful from the distance then from a close-up. Note the helicopter.
Lord & Taylor's (left). A classic department store chain.
New York Public Library with the skycrapers around Bryant Park in the background. We visited this classic library, North America's largest, several times, because it has free internet and we needed to find information about the hurricane Irene. Because of that the mood was a bit similar to the ones in disaster movies, such as Day after tomorrow, where this building has been featured. More about the library in the Bryant Park section.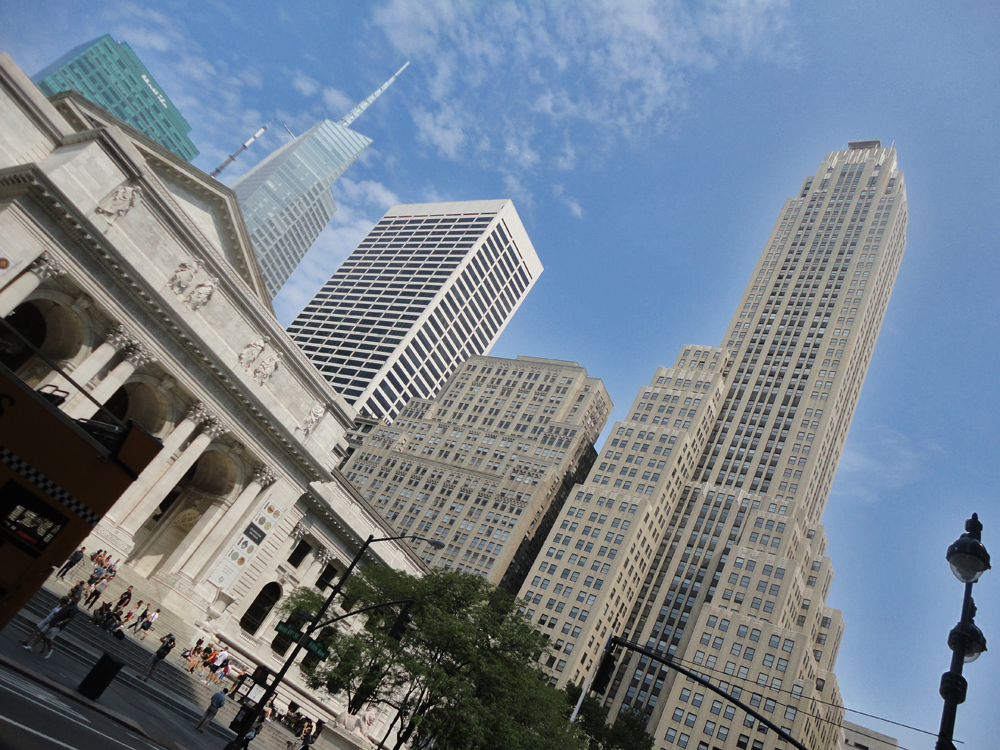 Bryant Park is a nice park between 5th Avenue and Times Square. It has its own section.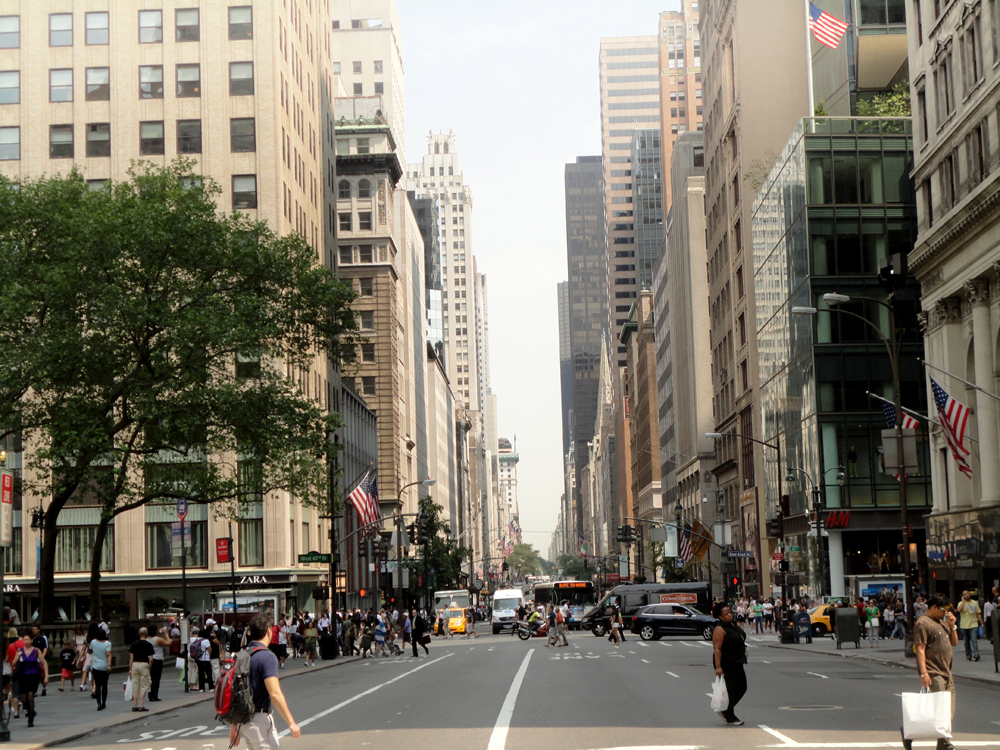 Looking to the north and the more excluxive section.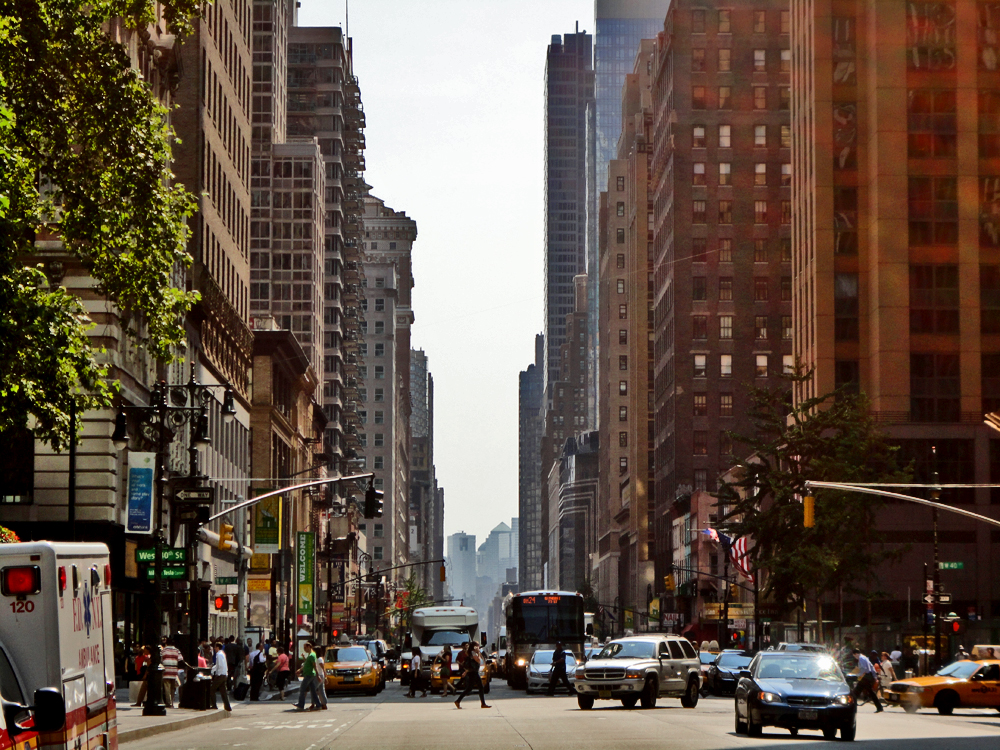 Looking to the south from Bryant Park with Lower Manhattan skyline in the background.
This is the first part of Fith Avenue. Be sure to click here to visit the North part as well.