Saks Fith Avenue, St Patrick's Cathedral, Olympic Tower (and Trump Tower in the background).

Saks Fith Avenue. This is the flagship store of this famous luxury department store chain. It opened in 1924.
Saks feels more exclusive then Macy´s.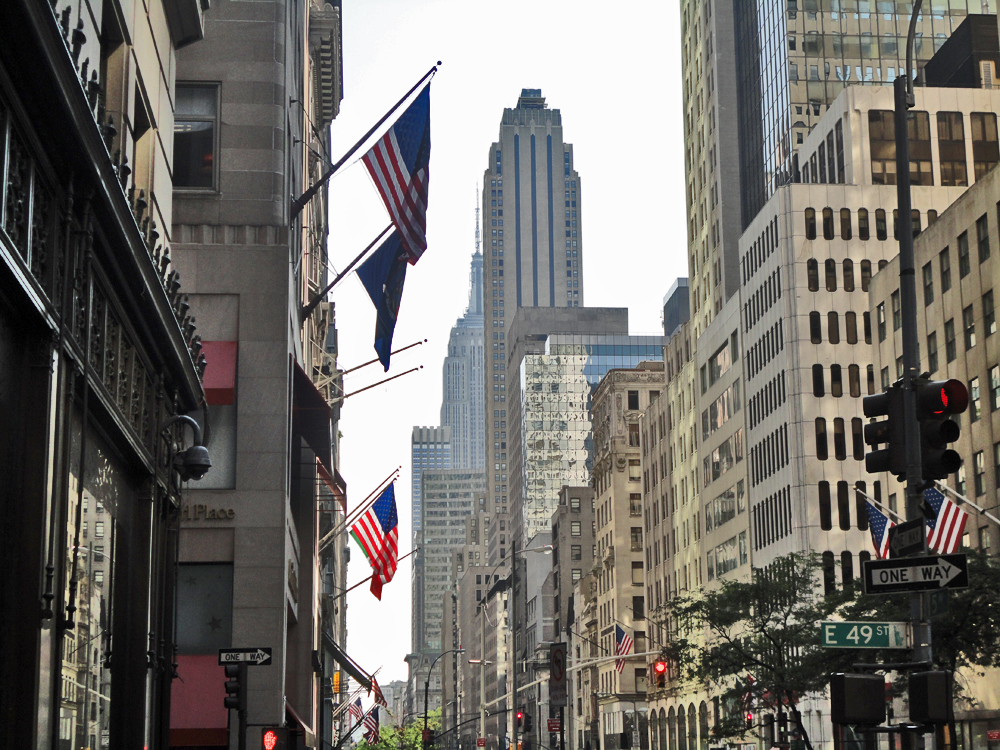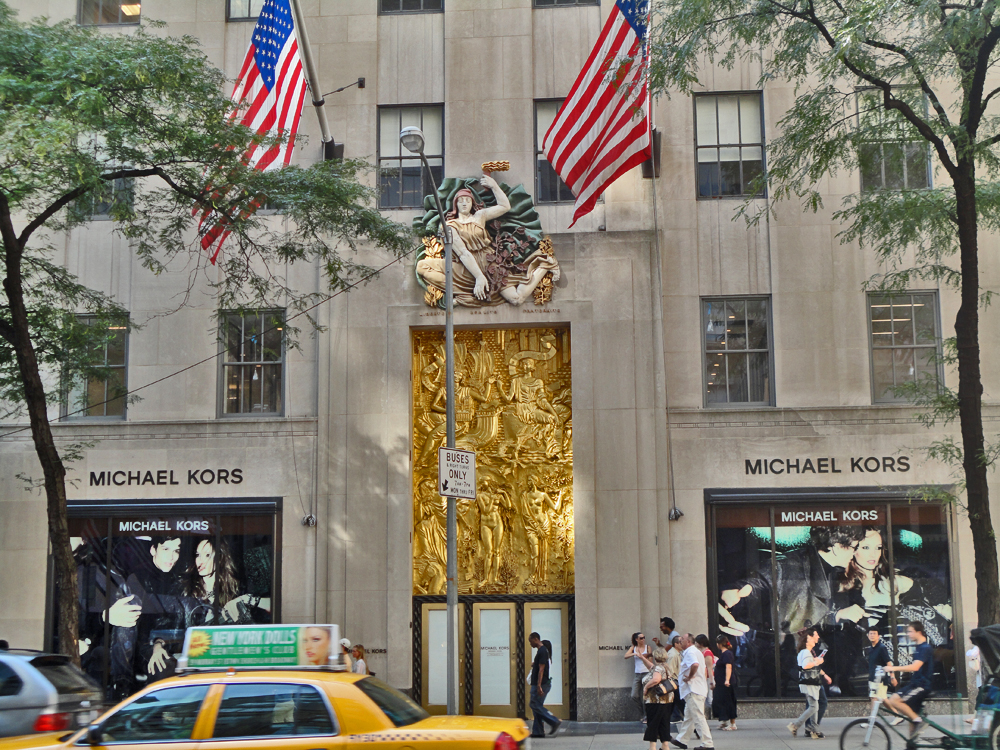 Michael Kors is an American fashion designer. The golden wall is very detailed.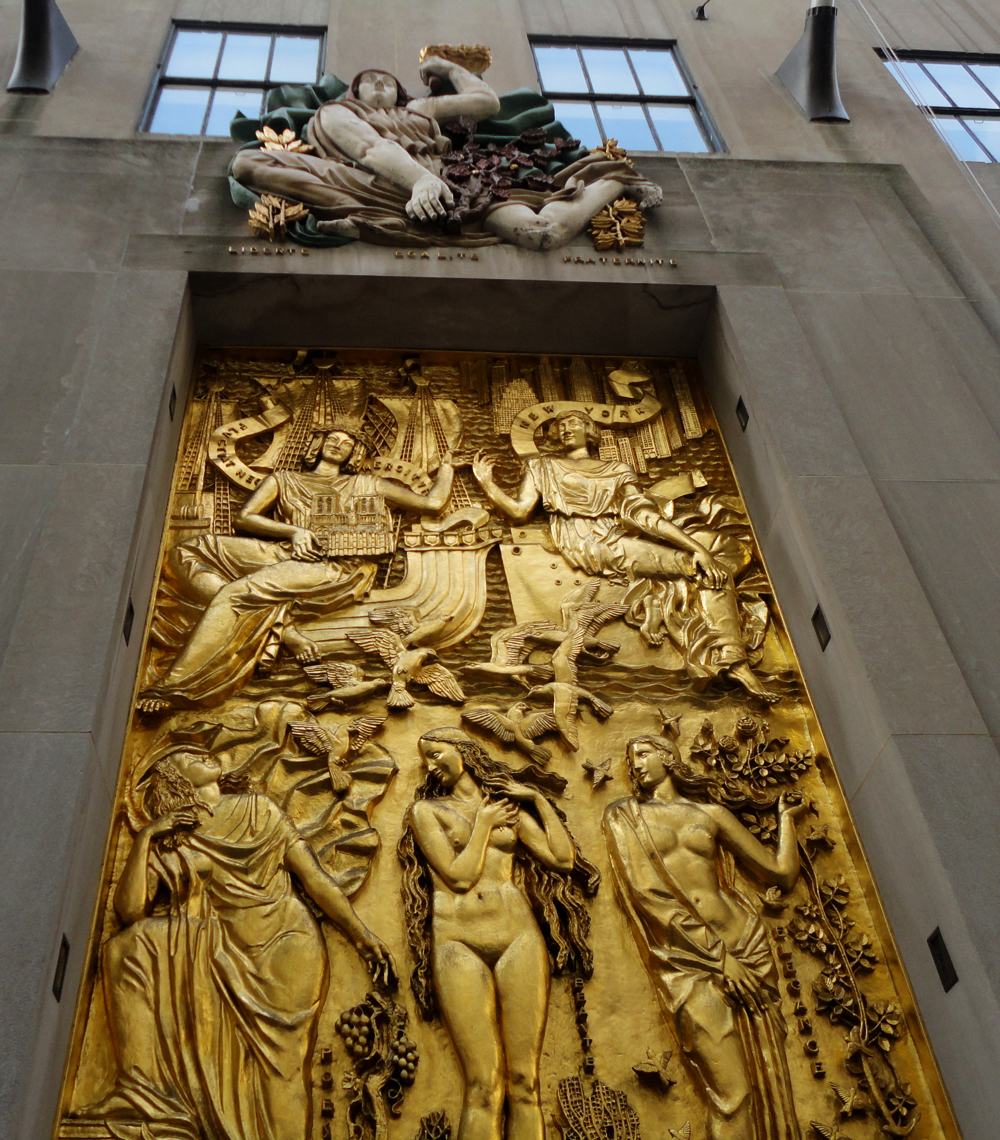 GE Building, Rockefeller Center's tallest skyscraper, seen from 5th Ave. You can read more about it in the Rockefeller Center section.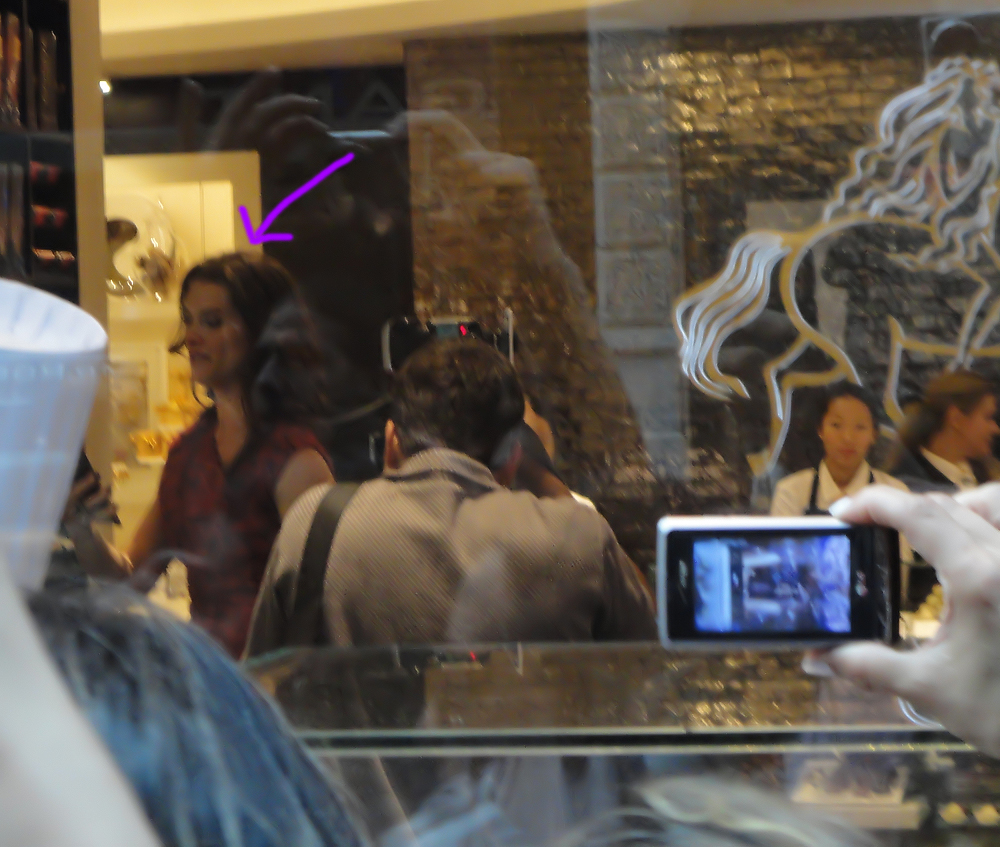 Brooke Shields making an advertizement movie in the Godiva chocolate store at Fifth Avenue.
St Patrick's Cathedral
St Patrick's is a Neo-gothic cathedral, that is New York's most famous church. It was built between 1858 and 1878, and was the tallest building of the area back then (Midtown was considered the outskirts). Even if there are skyscrapers that are taller it is still very impressive. It is since 1976 a National Historic Landmark. It is 100m tall to the top of the spires.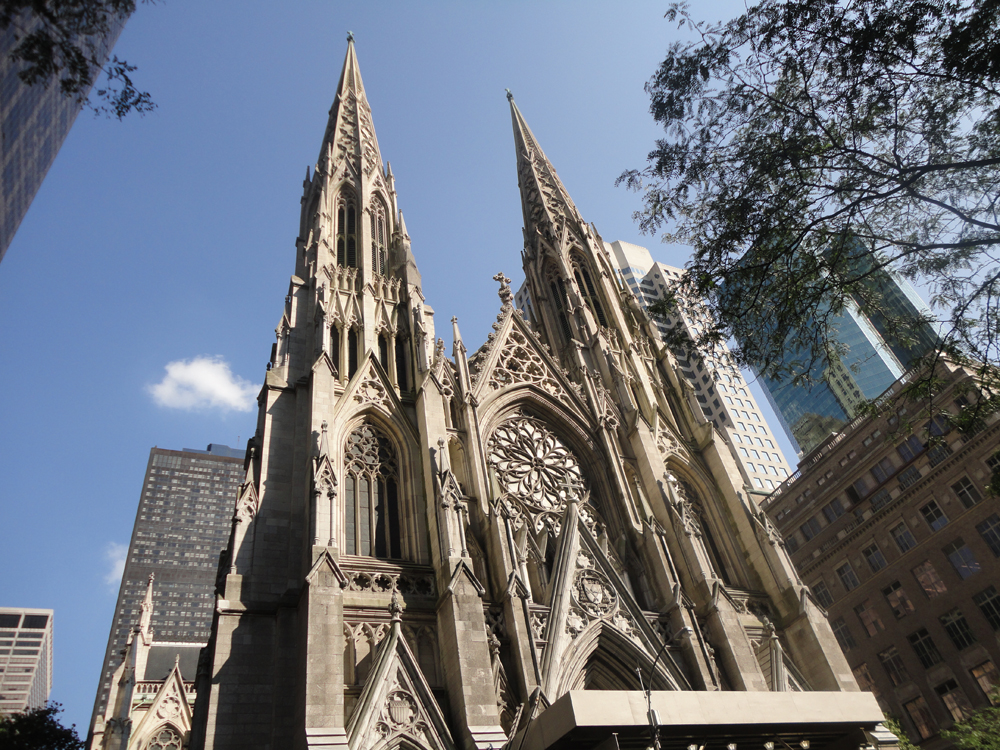 The 100m tall twin spires of St Patrick's Cathedral.
St Patrick's is today overshadowed by the 189m Olympic Tower.
A wedding was taking place inside St Patrick's during organ visit. Beautful music was played by a choir and an organist.
St Patrick's Cathedral replaced the old St Patrick's Cathedral.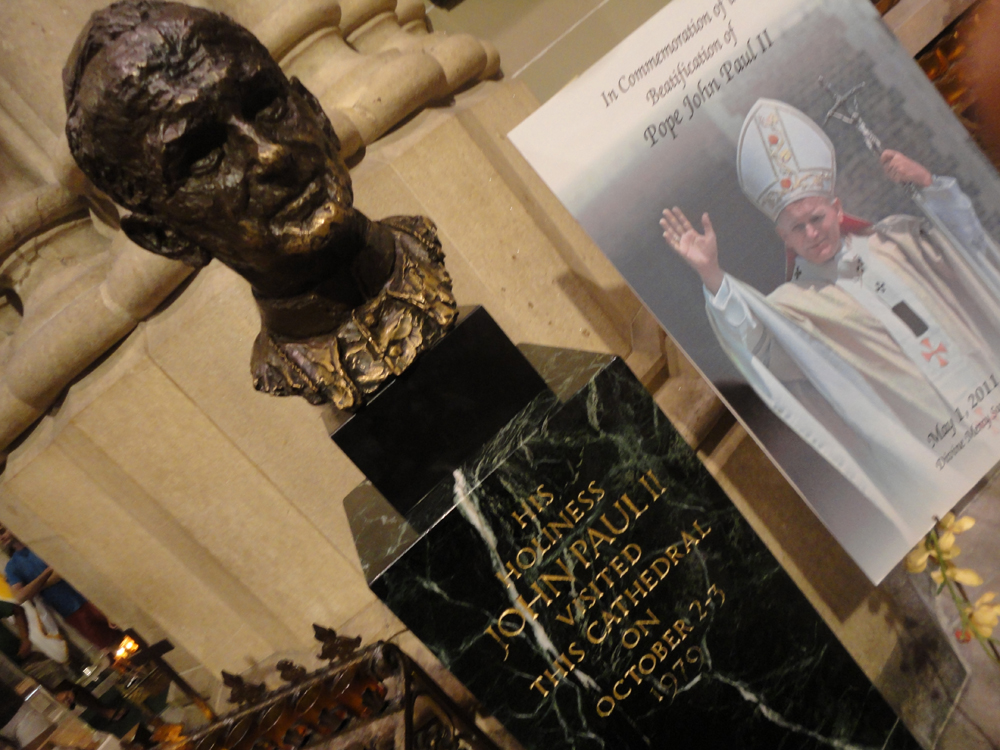 St Patrick's is a catholic cathedral.
Olympic Tower stands 189m tall, almost twive as tall as St Patrick's (right).
___________________________________________________________________________________________________________________________
Looking north, towards Trump Tower.
St Thomas Church. A gothic church that is smaller then St Patrick's.
Forever 21 is a cloth store with several locations on Manhattan.
NYPD:s most common police car, the classic Ford Crown Victoria. Note the trash on the street, normal in New York.
Even in reality smoke comes from the underneath the streets of Manhattan!
St Regis, a classic Manhattan hotel.
Sony Building, one half block from 5th Avenue, is the famous skyscraper in the background. It has a look a like in Malmö.
Presbyterian Church.
Sony Building, a 37-storey skyscraper from 1984 designed by Philip Johnson and John Burgee. The hotel Hilton in my hometown Malmö is insipired by it.
The atrium of Sony, bags were not allowed so we couldn't go inside!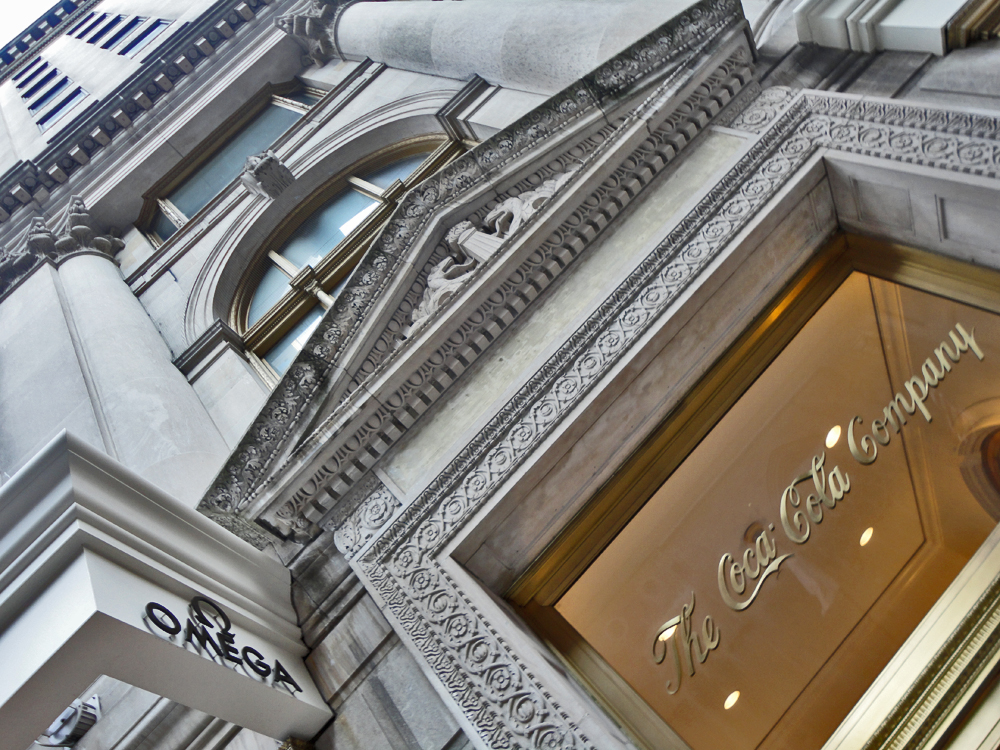 The Coca-Cola Company New York offices.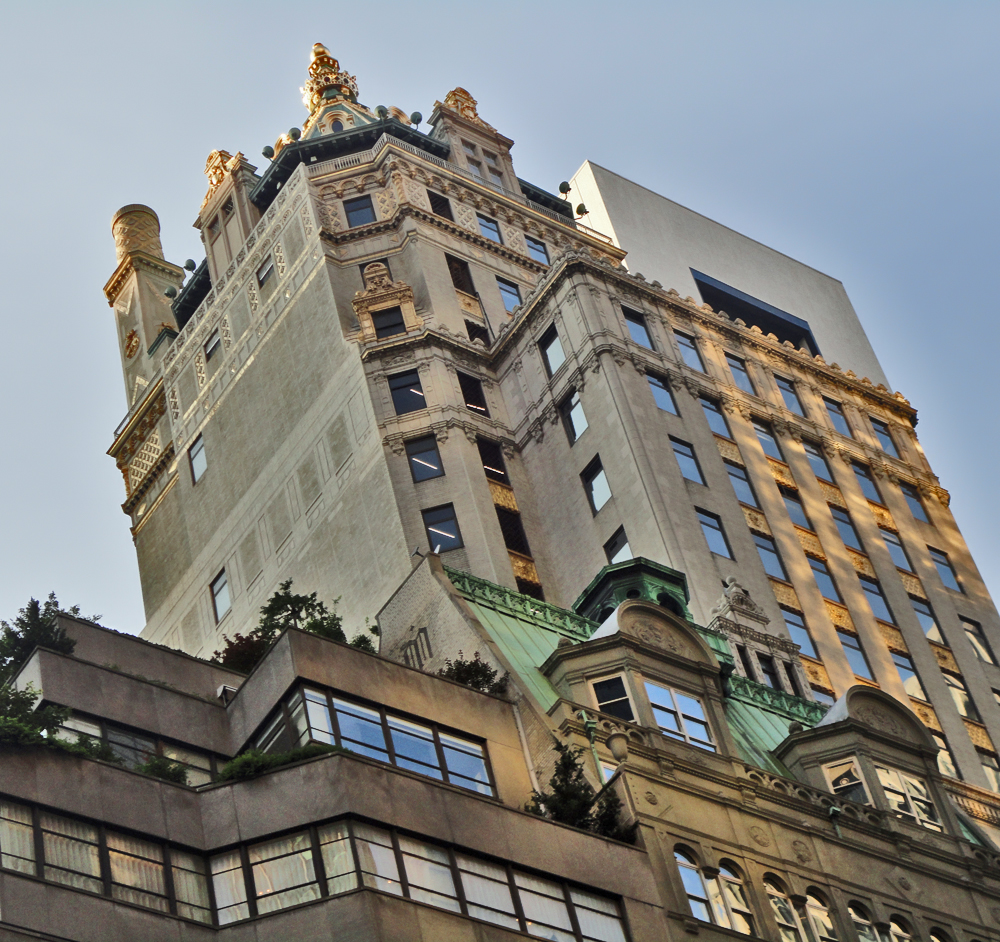 The Crown Building. Beautiful neo-classicist building at 5th Ave decorated with golden ornaments, built in 1921. Only 25 floors (127m).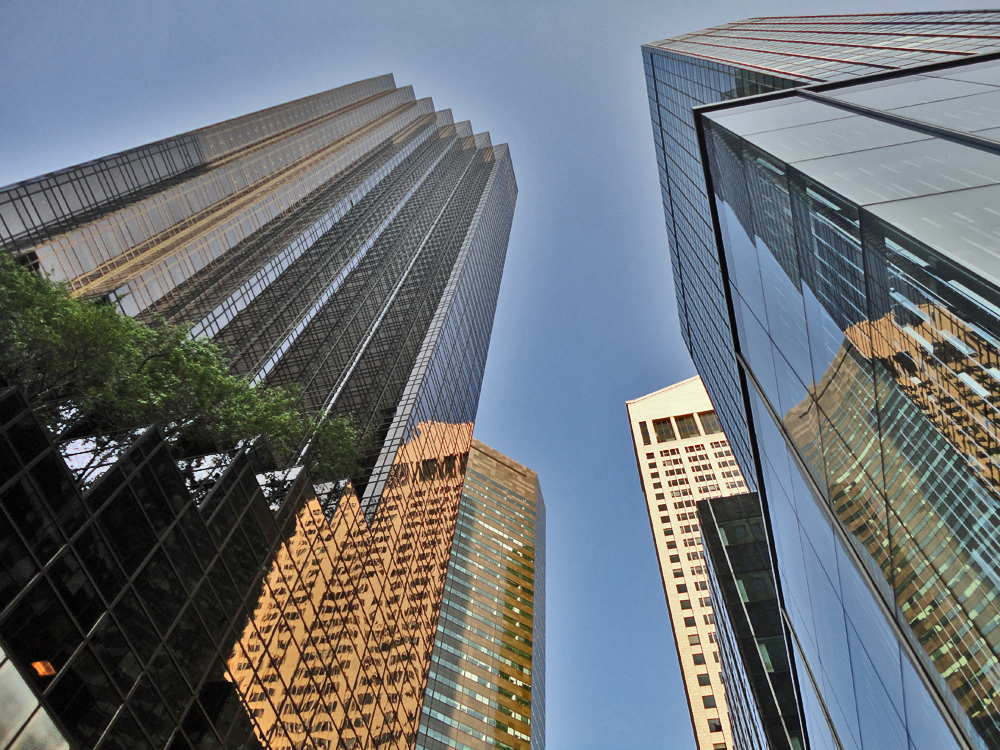 Trump Tower
This is a mixed use 58-storey glass skyscraper, developed by Donald Trump and designed by Der Scutt. In the lower half there is a fashionable shopping galleria with an atrium in peach marble that features a waterfall. It was completed in 1983. A large part of the galleria has been closed since my visit in 1998, probably because of security reasons.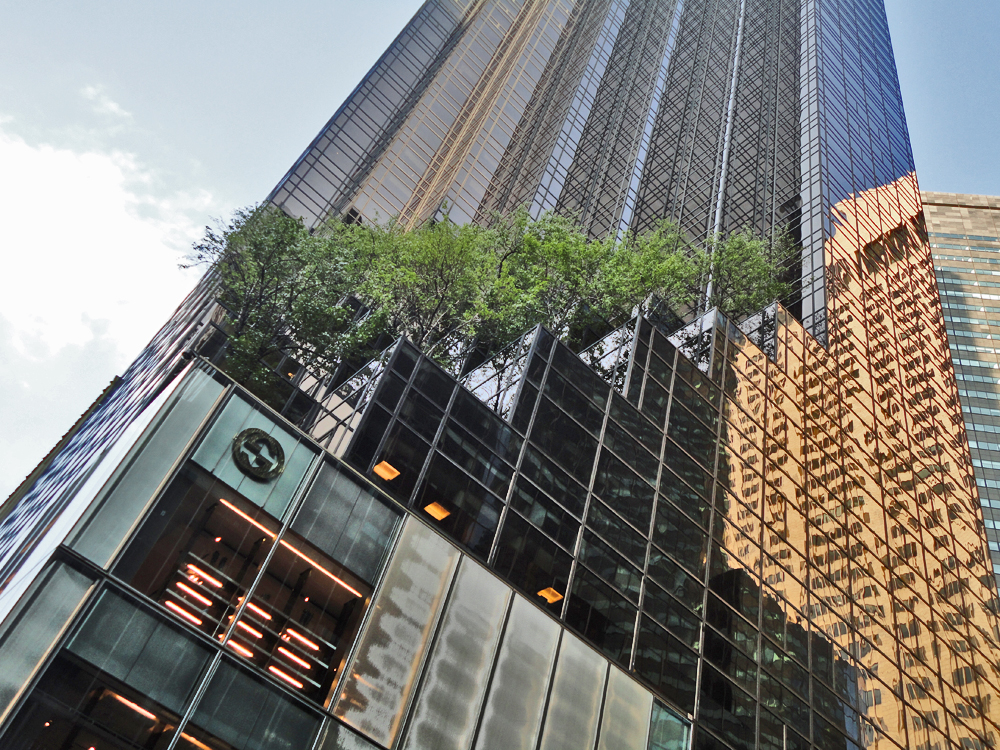 The trees that are planted along the diagonal of Trump Tower are classic.
The clock outside Trump Tower and the base of The Crown Building.
Gucci is one of many luxury stores in Trump Tower.
Trump Tower's pink marble atrium features a 5-storey illuminated waterfall and bronze colored mirrors.
The atrium from above.
View upwards towards skyscrapers.
The luxorious entrance of Trump Tower.
________________________________________________________________________________________________________________________
Tiffany & Co. Famous luxury jeweller.
Louis Vuitton's modern store at Grand Army Plaza. FAO Schwarz, the world's largest toy store is also located at Grand Army.
Grand Army Plaza
Grand Army Plaza is a square that is situated where Park Avenue meets Central Park, at 59th St. Around the square there is a golden equestrian statue and some classic skyscrapers, but the most famous building there is Hotel Plaza. It is also known for the many horse carriages that begin their routes there.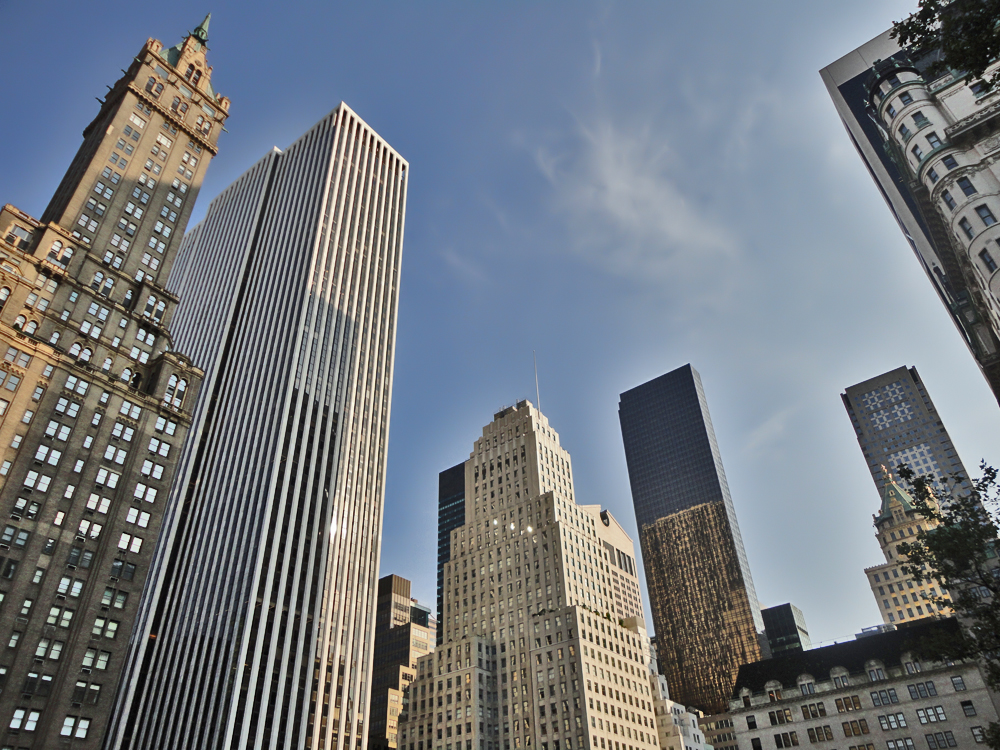 Grand Army Plaza: Sherry-Netherland, GM Building, Trump Tower and parts of Hotel Plaza and Solow Building are visible in this photo.
W T Sherman statue at the northern end of Grand Army Plaza, at the entrance to Central Park. "Victory" pointing the way forward has a palm frond in her hand.
The other side of the golden equestrian statue.
Hotel Plaza and Solow Building at Grand Army Plaza.
Hotel Plaza is considered New York's most classic deluxe hotel together with Waldorf Astoria. It was built in 1907. Parts of it has been converted into apartments because of financial problems. Despite having just 20 floors, it is Grand Army Plaza's most prominent building. It has been the setting for countless famous movies.
Hotel Plaza, looking toward Central Park South. There are a lot of bike taxis at the plaza that try to make you a customer (in the middle).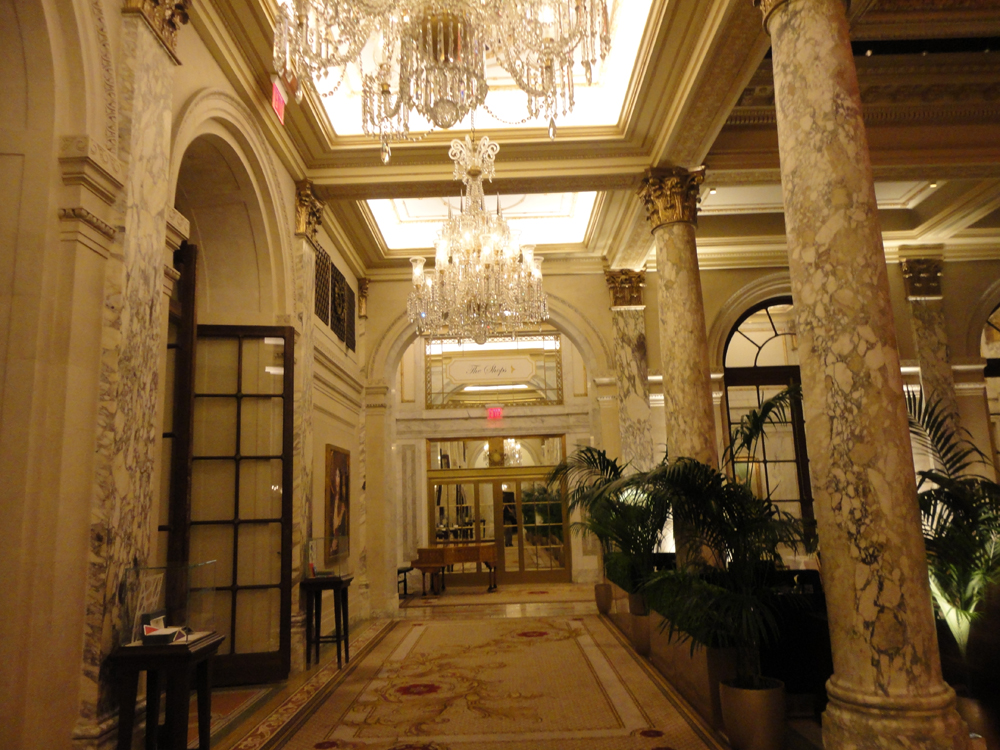 The grandiose lobby of Hotel Plaza with marble columns and chandeliers.
Oak Room.
The Shops, Plaza´s own shopping galleria.
The fountain outside Hotel Plaza after dark.
Horse carriage outside Hotel Plaza.
General Motors Building from 1968 is so massive it spans all the way from 5th Ave to Madison Ave. It is 215m and 50 floors tall. We tried to find the showroom for new GM cars in the lobby, but instead we saw a TV screen with news that an earthquake in Virginia just had occured and that it was felt in New York City. That expalains why so many people were standing on the plaza talking in cell phones; they have evacuated the skyscrapers (I learned that later). Look below:
That is probably people that have evacuated the skyscrapers and hotels around Grand Army Plaza. The 5.9 earthquake couldn't be felt on the ground, only in tall buildings.
Apple Store. This locatation, open 24 hours a day, is located underground and features free internet, that we used to look up information about the hurricane Irene and the earthquake!
Apple Store features a glass elevator and a glass stairways leading down to the store underground.
This Rolls-Royce belongs to Hotel Plaza.
Bergdorf Goodman. A classic large department store. Across 5th Ave there is a separate men's building belonging to the store. Since 1928 Bergdorf has been housed in this Beaux-Arts building, formerly called Cornelius Vanderbilt II mansion.
The lower floors of Solow Building are curved.
Rare Dodge police car.
Sherry-Netherland Hotel.
Grand Army Plaza is where the horse carriages start their routes.
This is the North part of Fith Avenue. Be sure to click here to visit the South part as well. You can also find 5th Ave in the New York by night section.