Chatham Square. The first Chinese business we saw while approaching from the south on Water Street.
Chatham Square is heavy trafficated and the traffic lights were broken so it was pretty chaotic with policemen directing the traffic!
Chatham Square; Looking towards the WTC Ground Zero site in the center with Beekman Tower to the left and Municipal Bldg to the right.
Mott Street: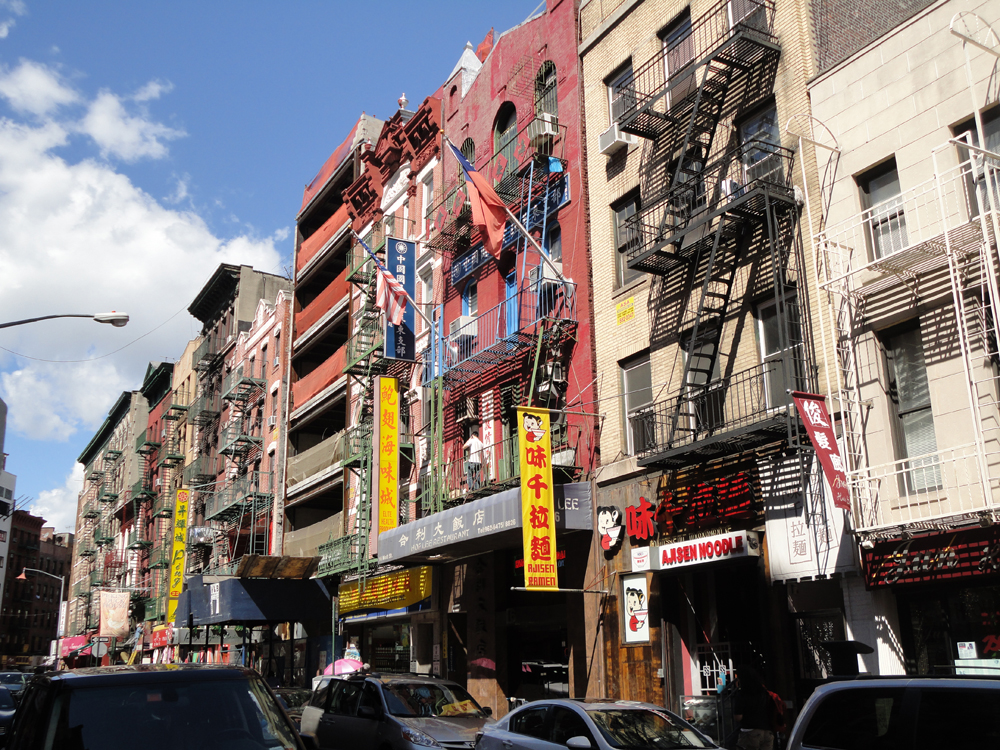 Mott Street is one of the main streets of Chinatown. The typical American firescapes reveals it is not China.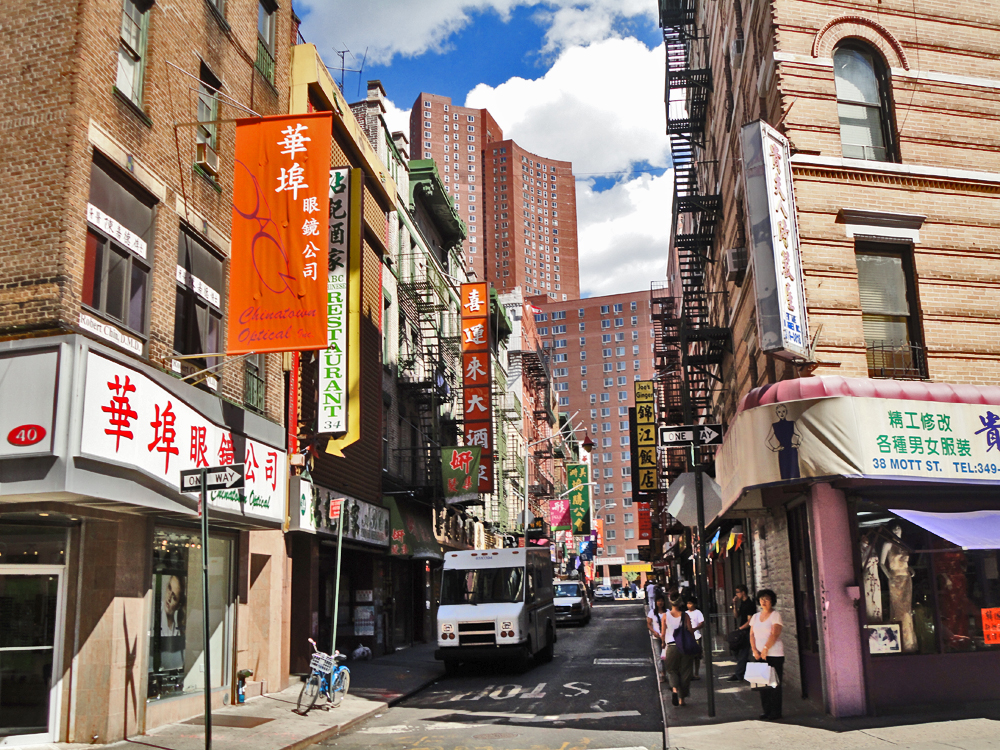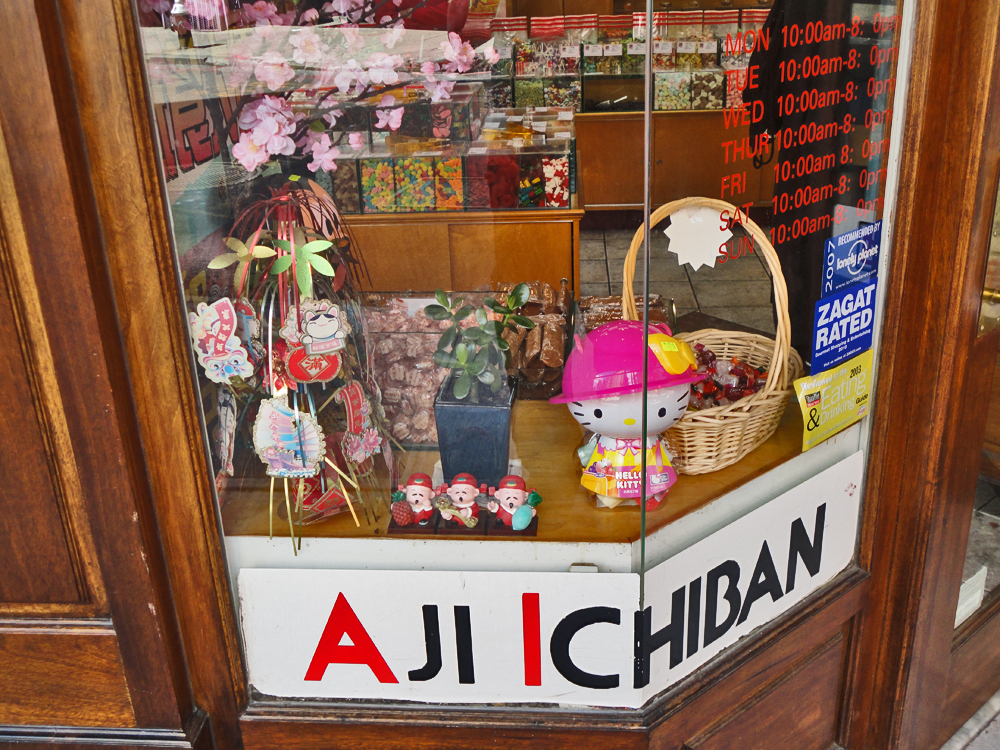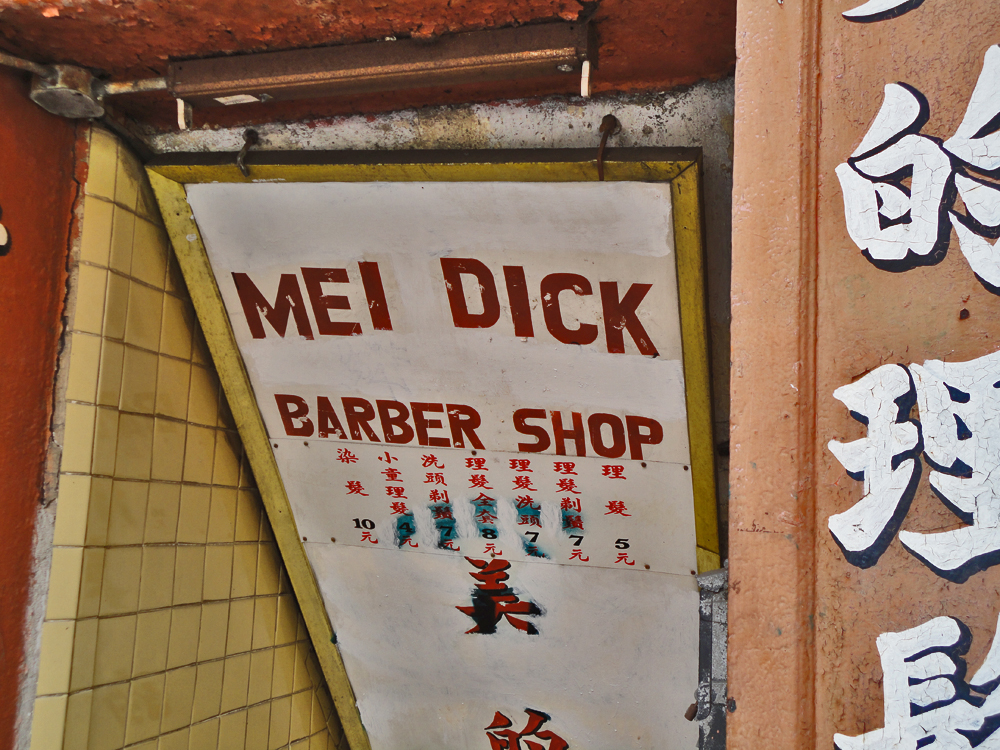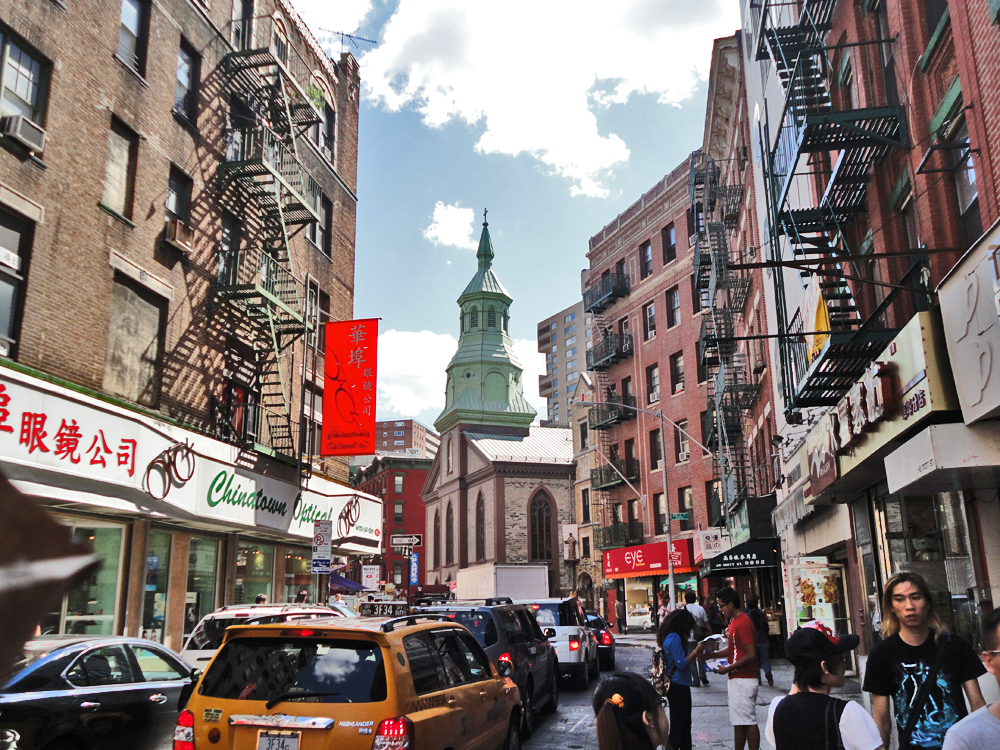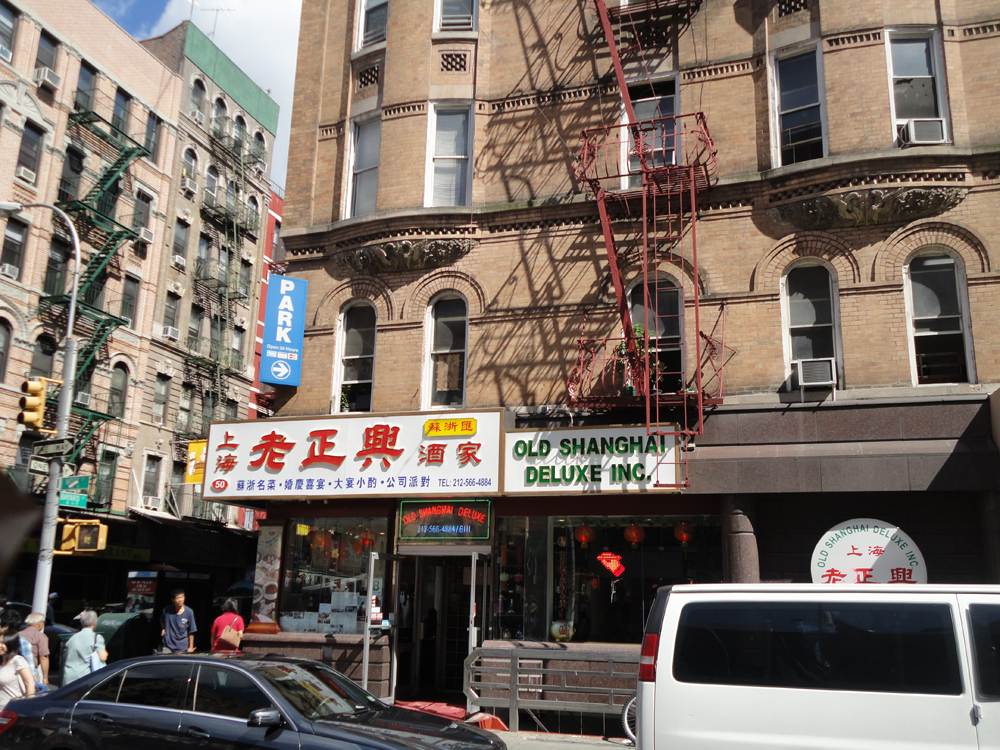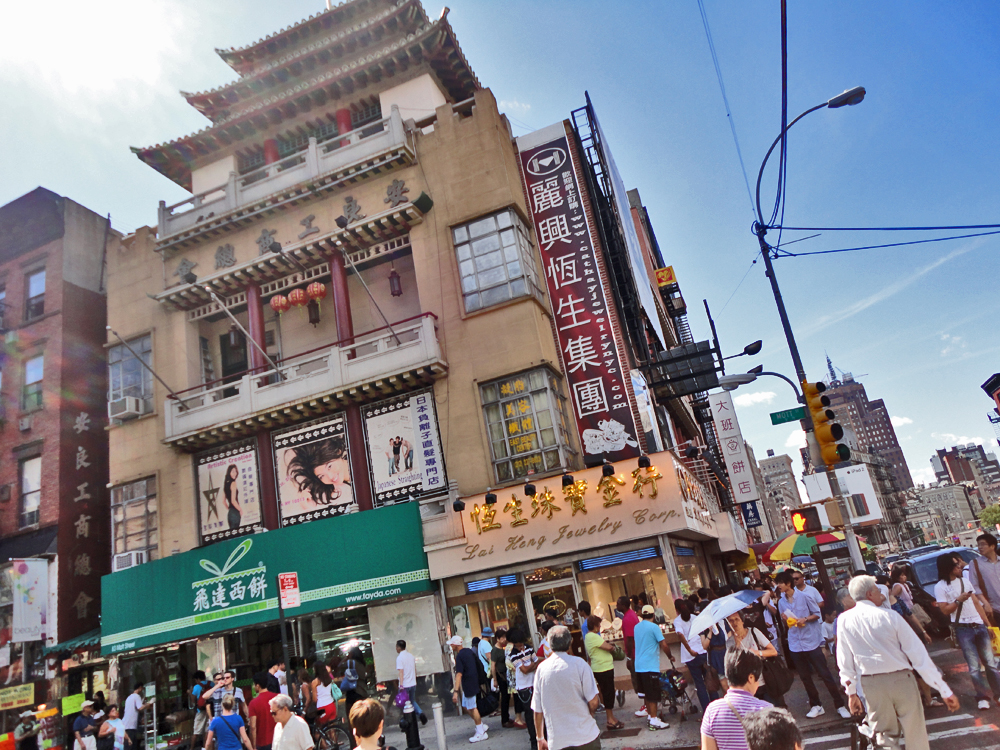 The crossing Canal Street/Mott St.
A Chinese style building at Canal Street.
Canal Street is a gritty main street.
The only classic school bus I saw on Manhattan.
Canal Street.
Canal Street looking towards Mahayana Buddhist Temple.
Mott Street continues to the North.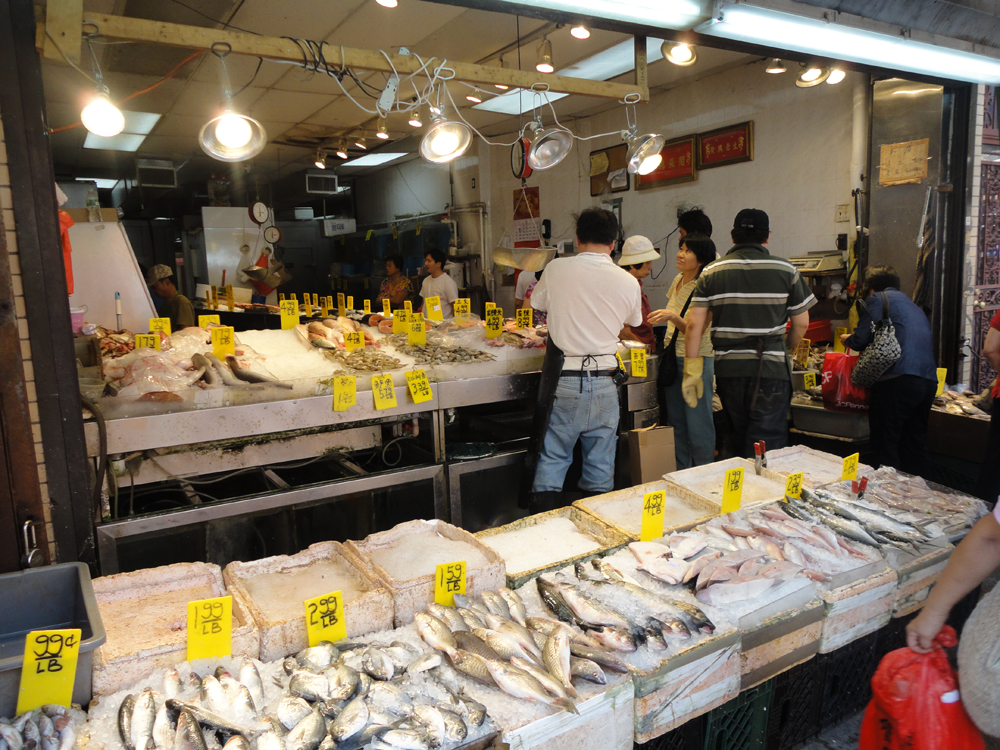 In Chinatown you can buy fish on the streets. And frogs! Just like in China.
The last part of Chinatown, here Little Italy begins (click).