East Midtown
East Side, Turtle Bay, United Nations
This part refers to Turtle Bay, the East part of Midtown Manhattan. It includes the United Nations complex at East River and Lexington Avenue in the West. Many of the area's most famous buildings are on East 42nd Street that leads to UN Bldg, but it is featured in its own section.
A collection of reflective glass scrapers are in the area.
United Nations Headquarters Complex:
United Nations Building (Secretariat Bldg). UN:s 155m tall world HQ. It is situated next to East River, opposite Brooklyn. Even though it is one of New York's most famous skyscrapers, it has only 39 floors. It was built between 1947 and 1952. The chief architect was Wallace K. Harrison, but it was a collaberation between several internaitonal architects, like the famous Oscar Niemeyer (who also designed Brasilia), Le Corbuiser and Sven Markelius, a Swedish architect.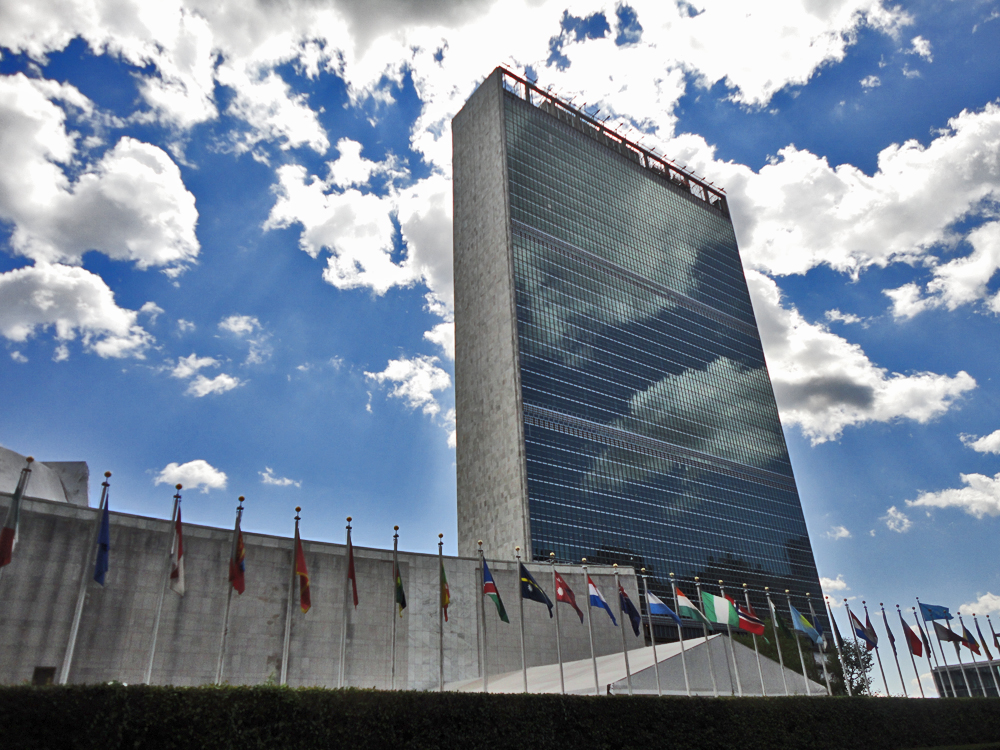 The classic view of UN Building. The lower section is called the General Assembly Hall and the taller one is called Secretariat Building.
The flags, representing United Nation's members. The land of the UN complex is considered international territory.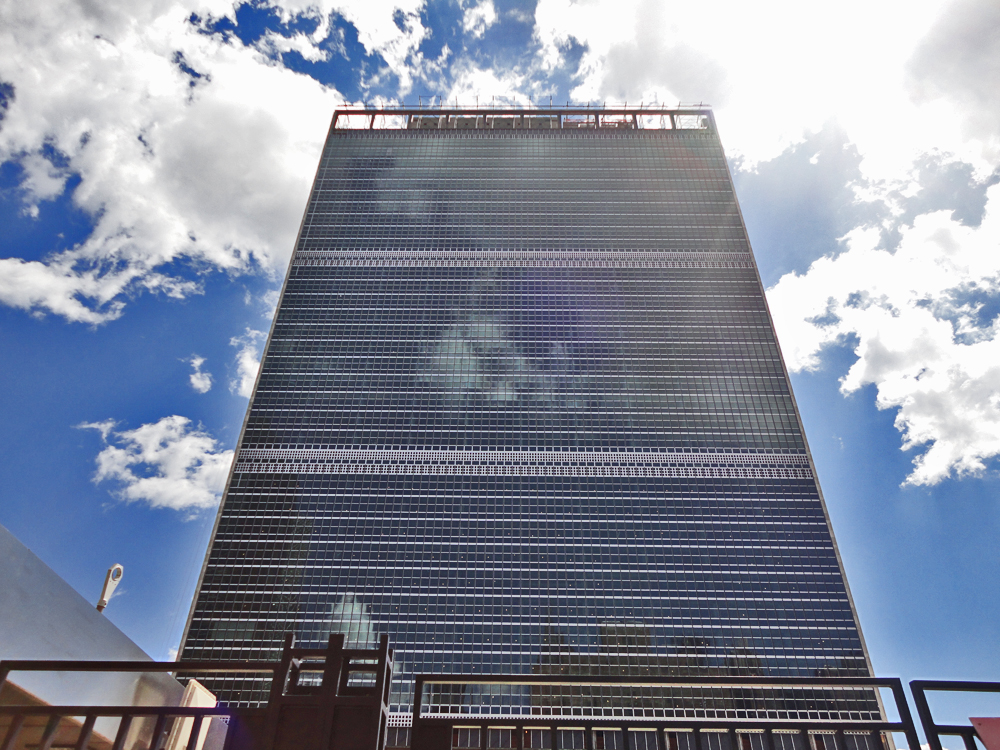 The area around UN HQ is called Turtle Bay.
Close-up of UN Secretariat's glass exterior.
Non violence sculpture by the Swedish artist Carl Fredrik Reuterswärd. It was made in 1980 as a symbol against the shooing of Reutersvärd's friend, John Lennon. There is a similar one in my hometown, Malmö, and in several other cities.
The famous broken bronze globe sculpture outside the entrance to UN.
United Nations HQ with Queens skyline in the background.
United Nations Plaza, also known as DC-1 and DC-2, is a mixed-use complex (hotel, offices) opposite UN Bldg. They were built in 1975 and 1981 and have 39 floors each.
United Nations Plaza with its new additon (the beige tower).
First Avenue: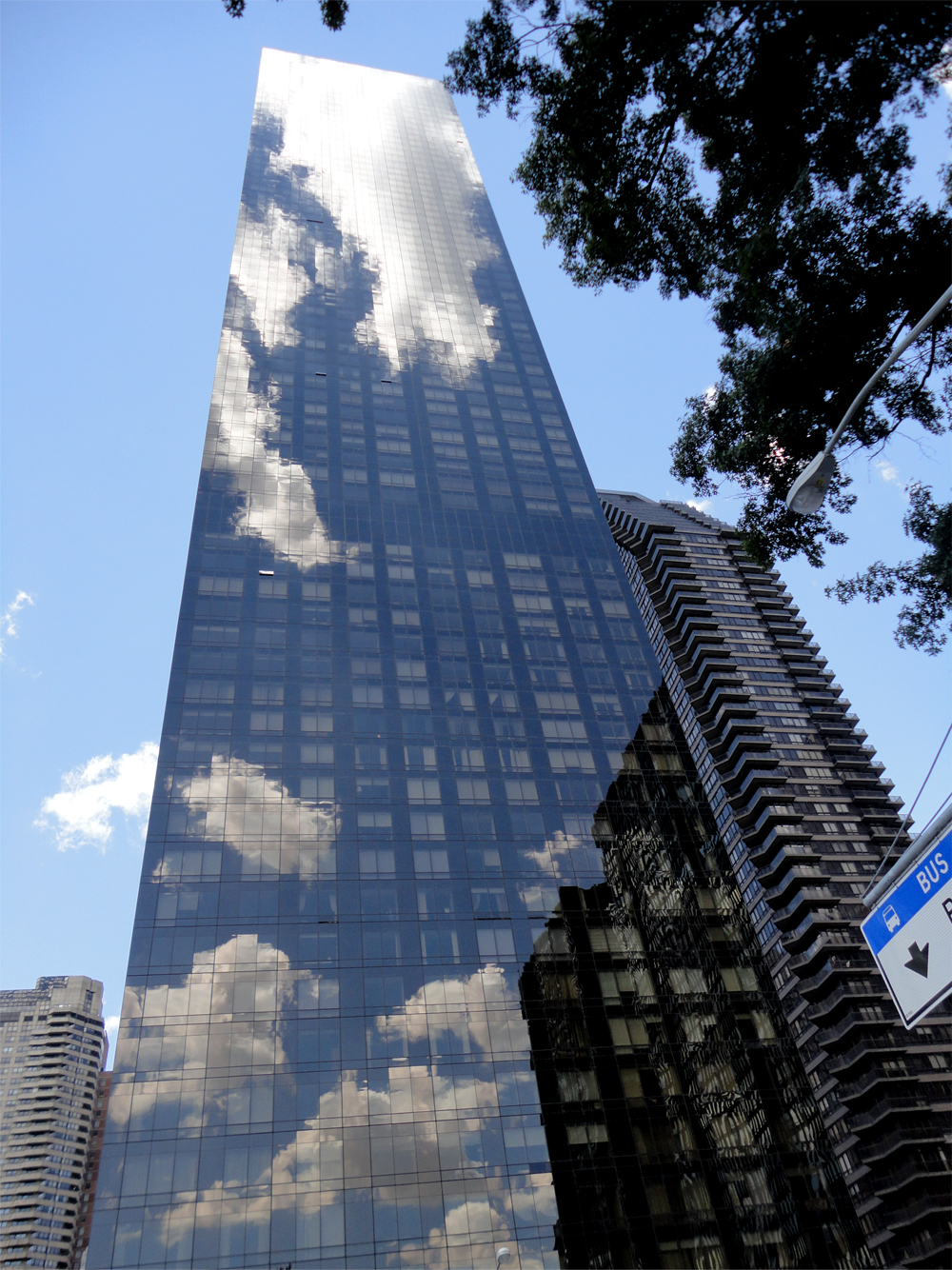 Trump World Tower, a thin elegant residential skyscraper completed in 2001 (the same year that WTC fell!). It has 72 floors and was the world's tallest residential building until 2003. It is still the tallest residantial building in the USA, 262m tall.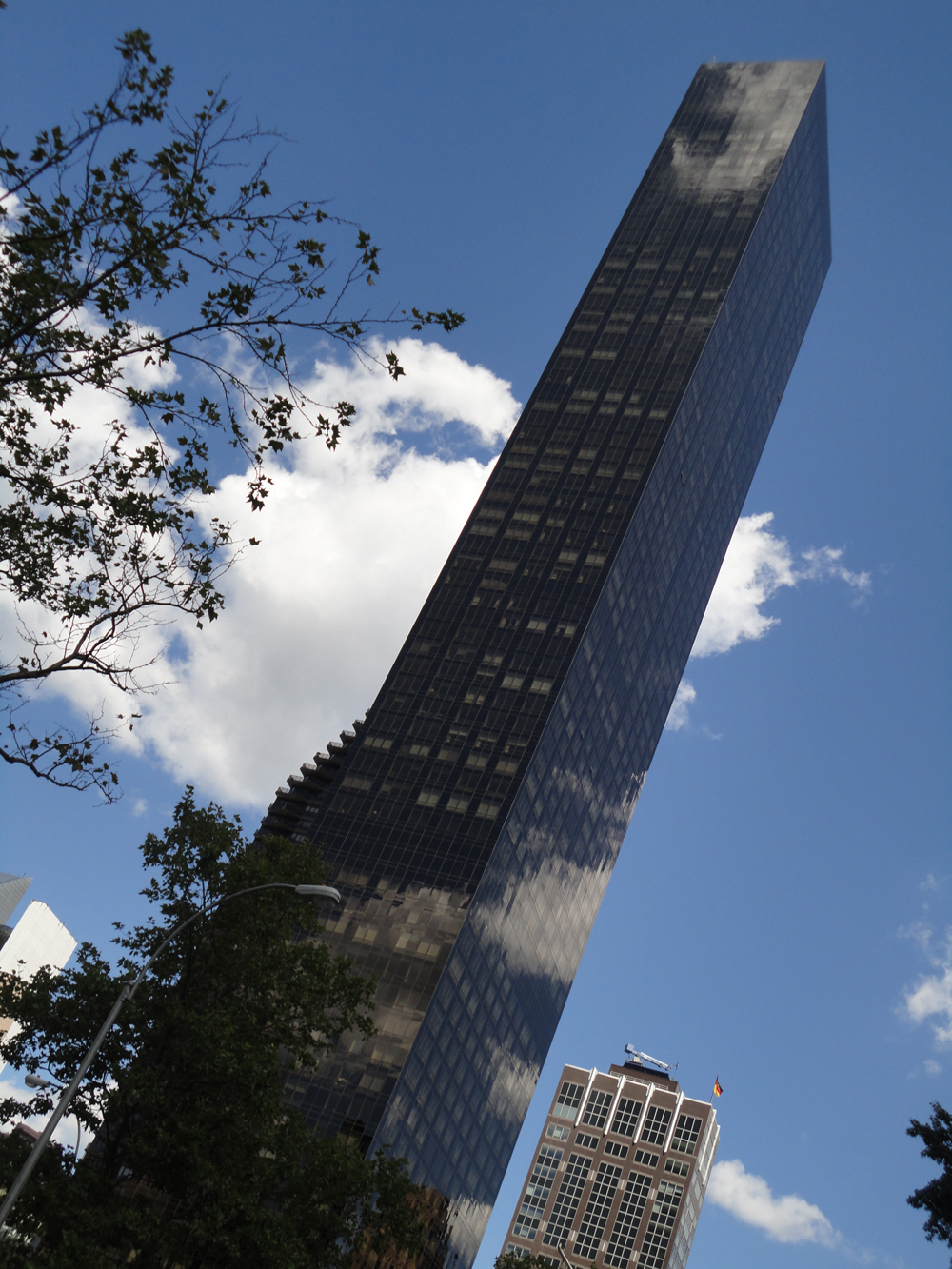 Trump World Tower (not to be confused with Trump Tower) was designed by Costas Kondylis, stands on 1st Ave and faces East River.
Beekman Tower Hotel.
MetLife Building seen from United Nations Plaza.
1st Ave towards UN.
1st Ave to the North. A hilly part of the avenue.
East 53rd Street:
Contrasts: Small townhouses with Citigroup Center in the background.
General Electric Building.
Looking towards Chrysler Bldg.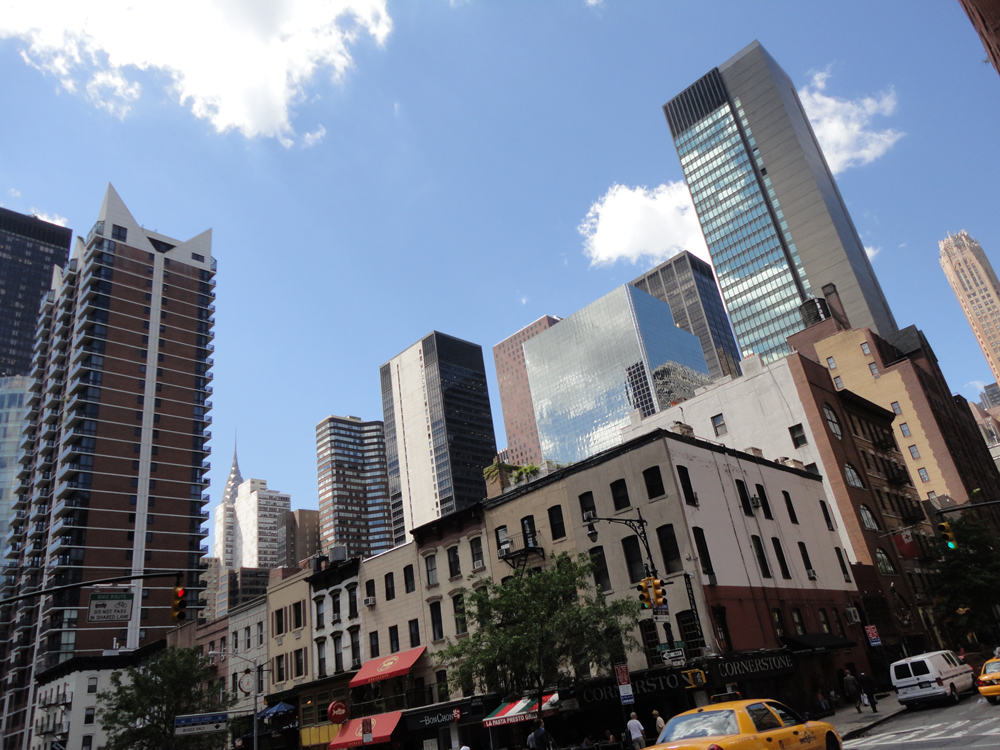 More contrasts with townhouses and highrises.
E 53rd St leading to Lexington Ave with Citigroup Center and Lipstick Bldg, a 138m tall skyscraper from 1986 (you can read more about Citigroup in the Lexington Ave section). Typical New York highrises can be seen on the front.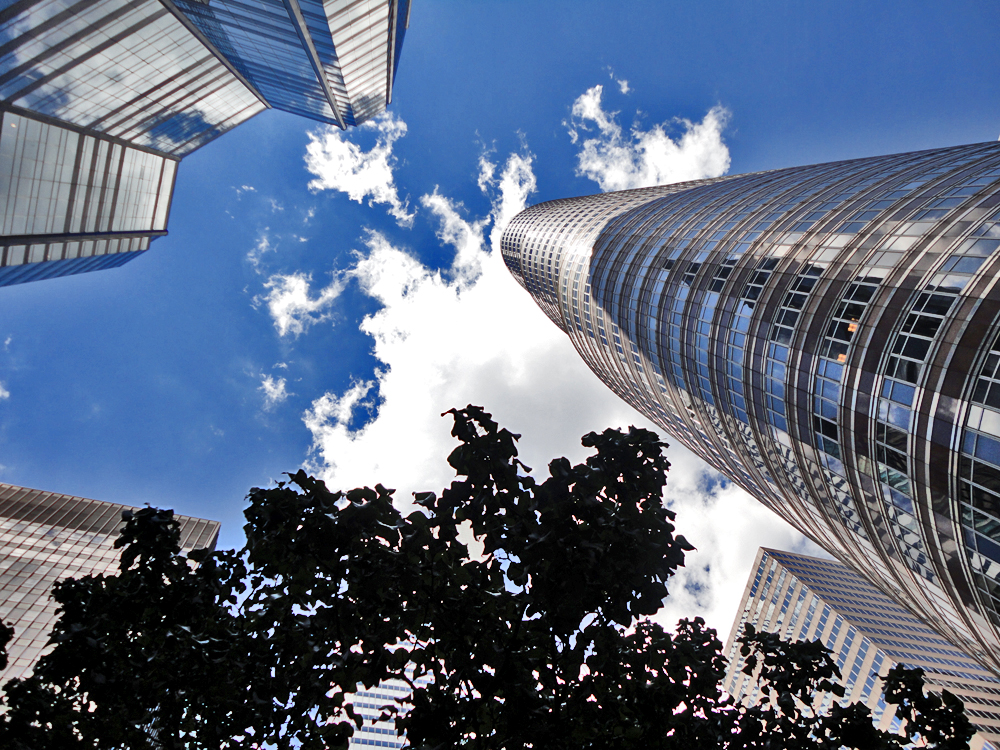 Skyscrapers of E 53rd St with the postmodern Lipstick Bldg to the right.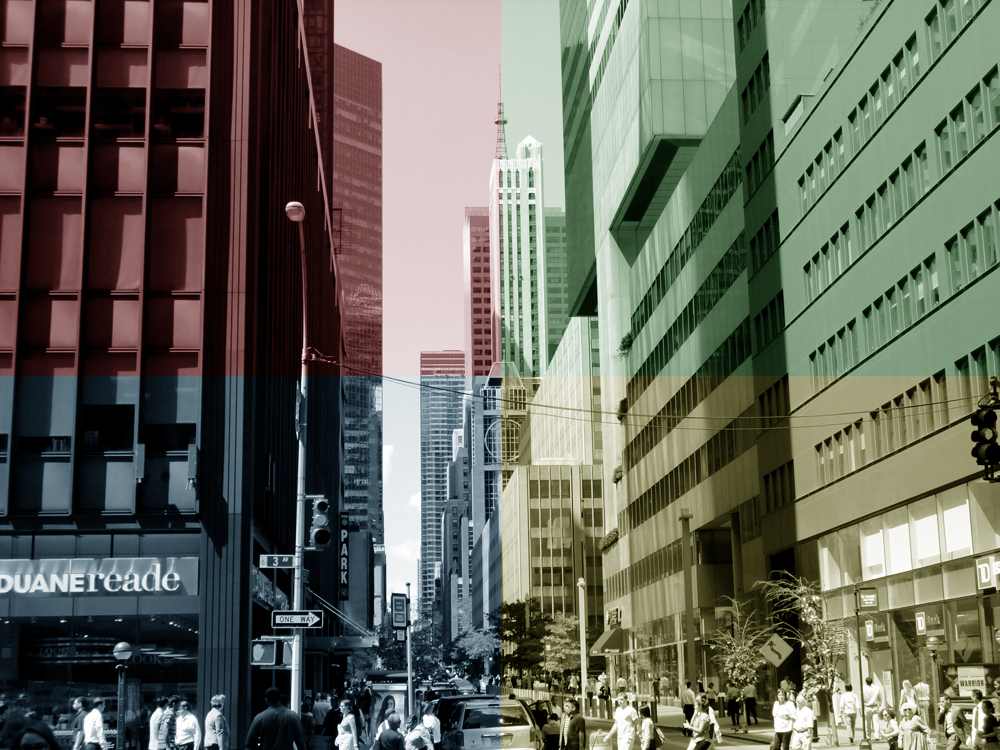 53rd St meeting 3rd Avenue.