Washington Square Park
Washingon Square Park is a nice park that borders Greenwich Village, Chelsea, NoHo and East Village. It is famous for its cultural feeling, its arch and its fountain and attracts musicians, squirells and people that need to relax a bit. In the 60s folk musicians and beatniks were attracted to the park.

Washington Square Park with its arch and fountain in the heart of Greenwich Village. It has a tradition of non-conformity. New York University consider the park a part of their campus.
The Garibaldi statue in Washington Square Park.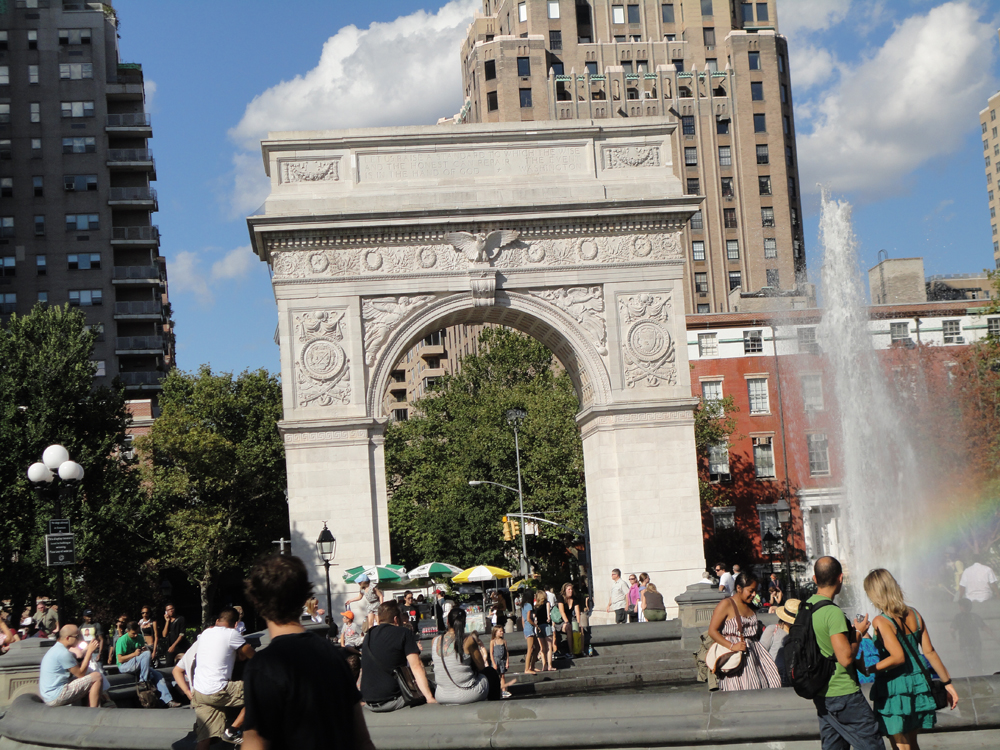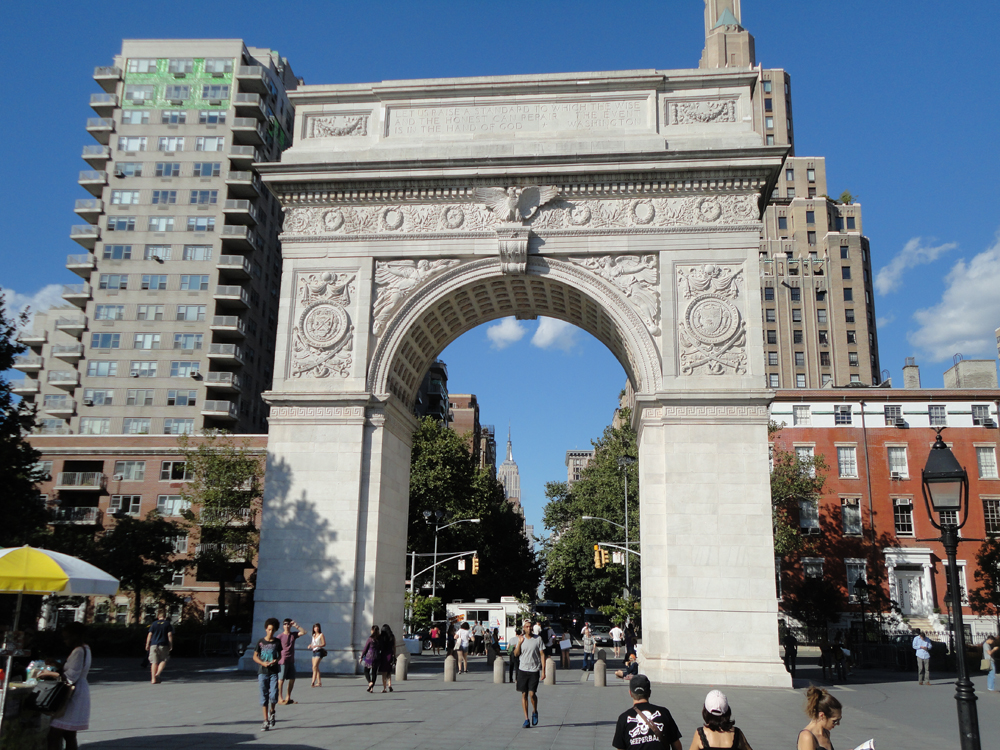 Washington Square Arch resembles the Arch of Triumph in Paris.
A typical American squirell eating French frites!
Washington Place.
There are many nice townhouses in The Village.
St Joseph's Church in Greenwich Village.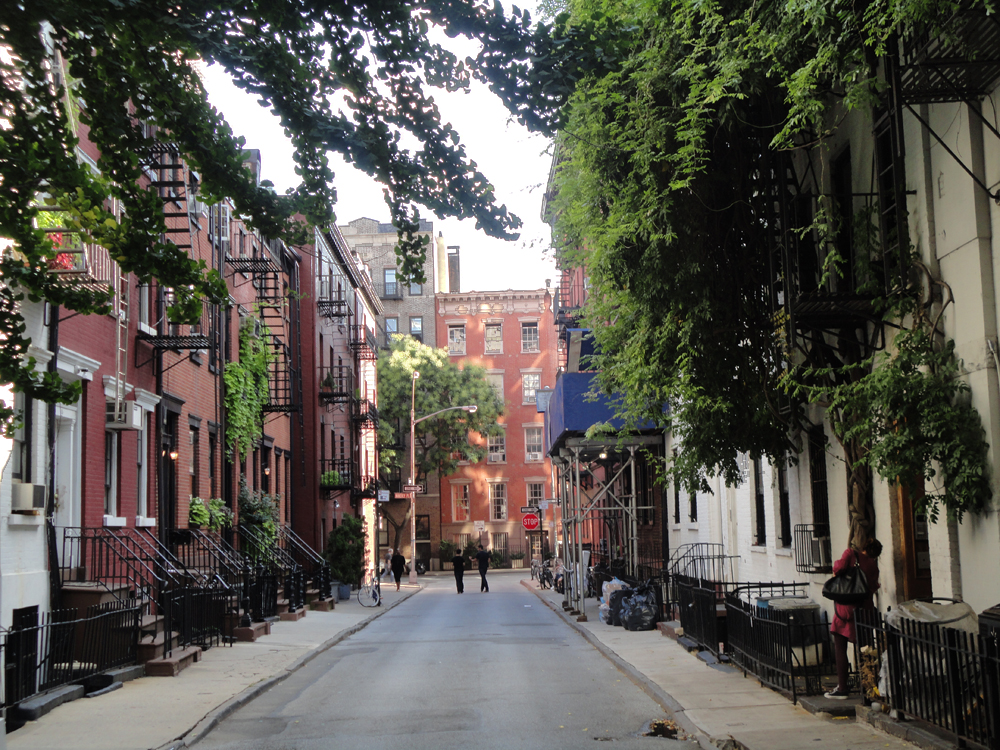 Gay Street. A nice street with a funny name!
I even saw this Gay Street sign on a postcard. The street is named after a man called Sidney Howard Gay, but New York's gay district is close by coincidence.
Village Square is situated in the intersection Greenwich Ave/Christopher St.
A yellow cab in Greenwich Village.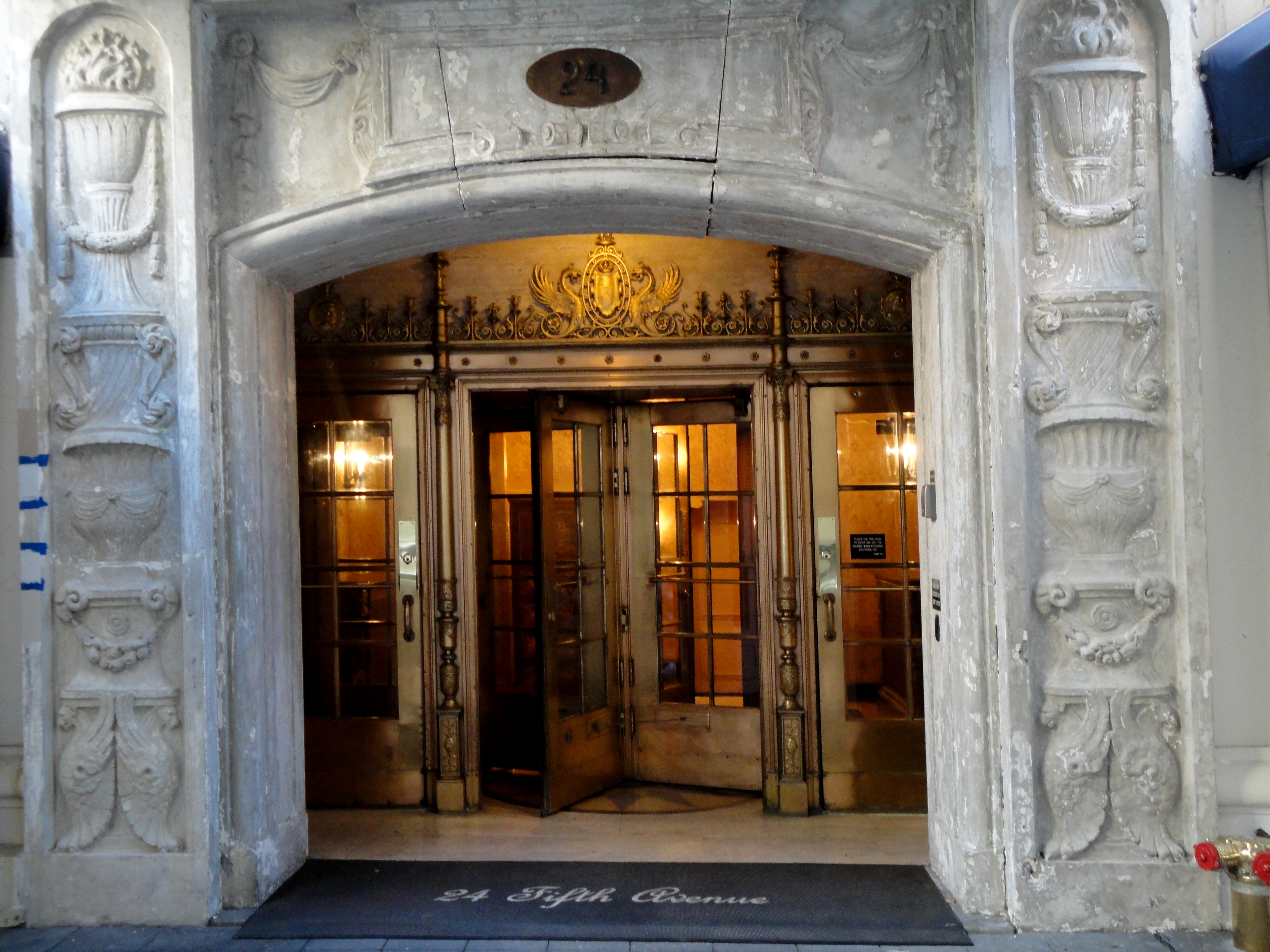 Fifth Avenue on Greenwich Village has many exclusive residential buildings.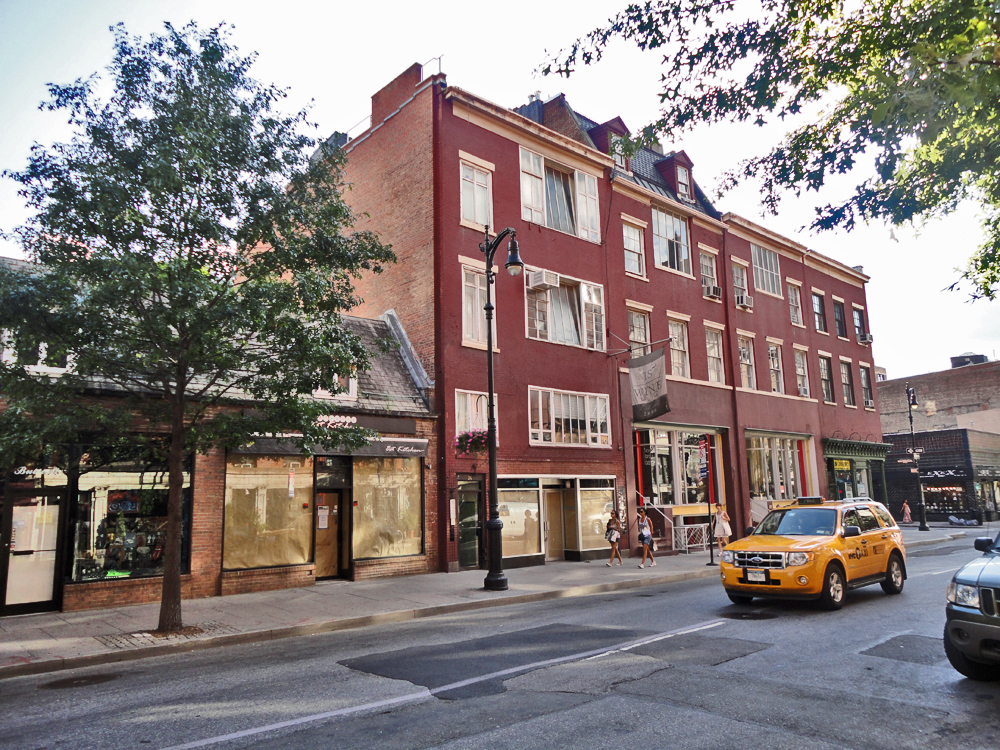 To the left is the only building with just one floor I have seen on Manhattan!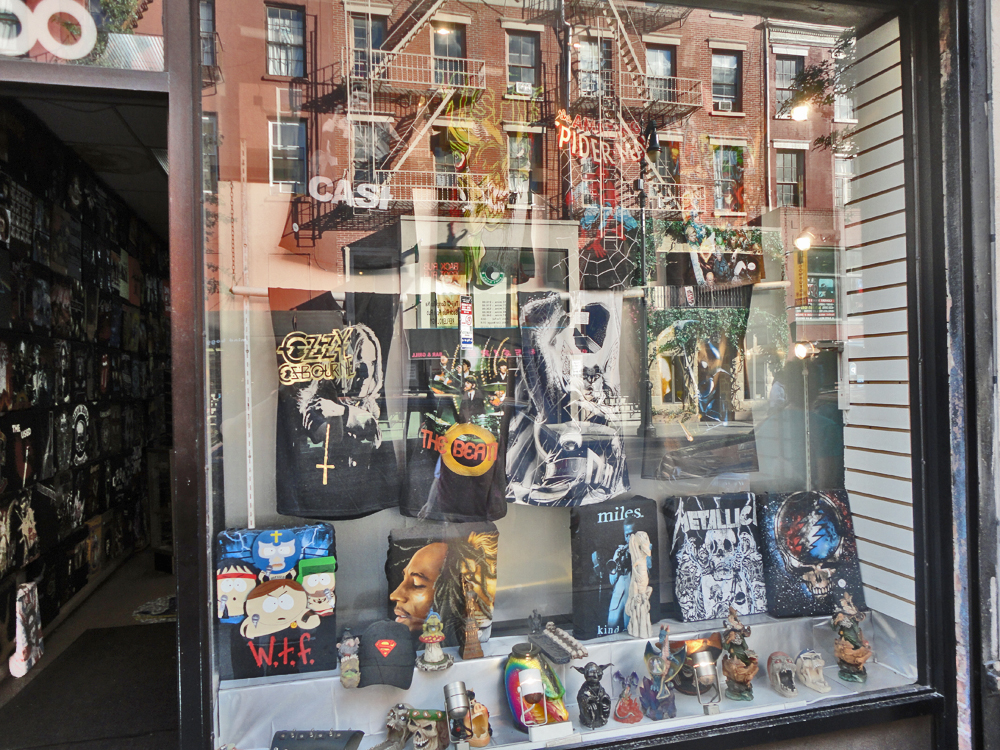 A reminder of the past; Greenwich Village used to be the district for alternative and rock people.
This building near Sheridan Square reminds of Flatiron Building.
Sheridan Square with its tattoo studios, music clubs and sex shops is the most alternative part of The Village.
Music clubs at Sheridan Square.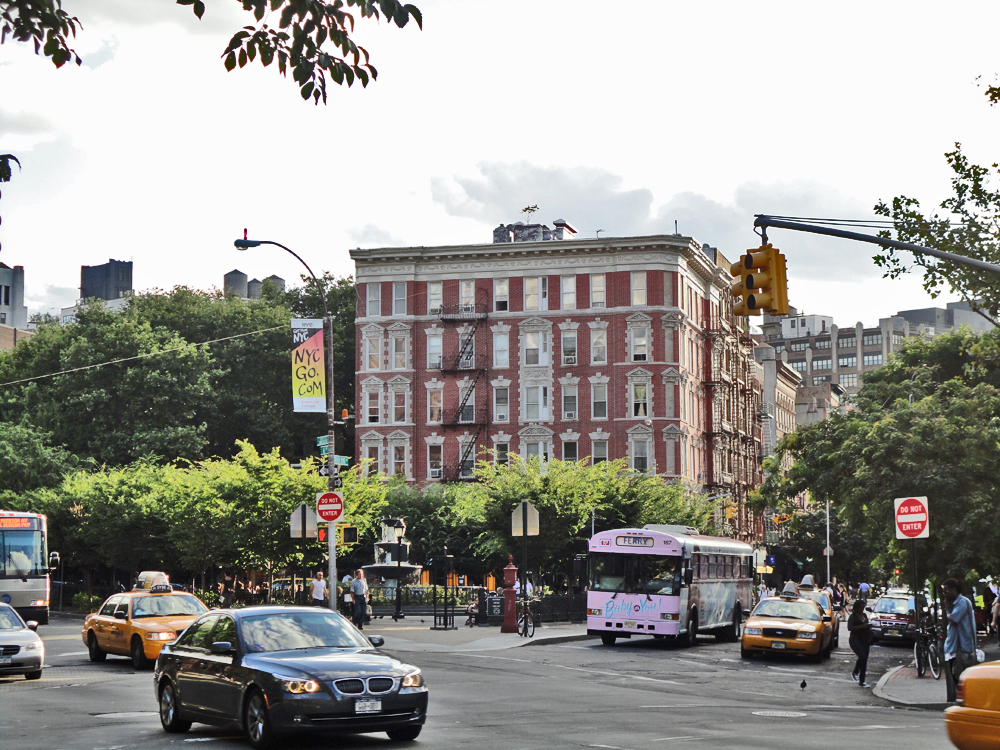 Father Demo Square. Note the pink bus going to the ferry.
Father Demo Square, a small square where we relaxed a bit before heading to a restaurant in Little Italy. The church to the right is called Our Lady of Pompeii.
The top of Our Lady of Pompeii Church at Father Demo Square in Greenwich Village.