Times Square by night:
Times Square is best looking after dark, it really comes alive when the neon lights glow and the Broadway theaters have their shows.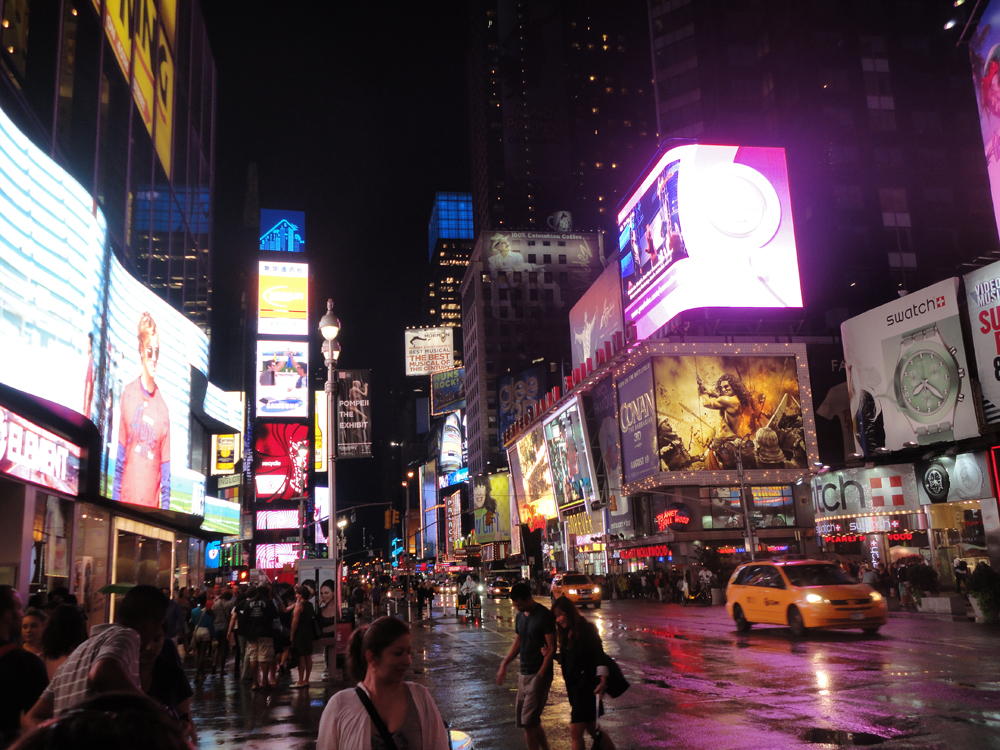 Broadway at Times Square, outside Bertelsmann Building. A rainy night.
Times Square by night at the north part of its heart.
Waiting at the entrance to Marriott Marquis after a sudden rain and thunderstorm!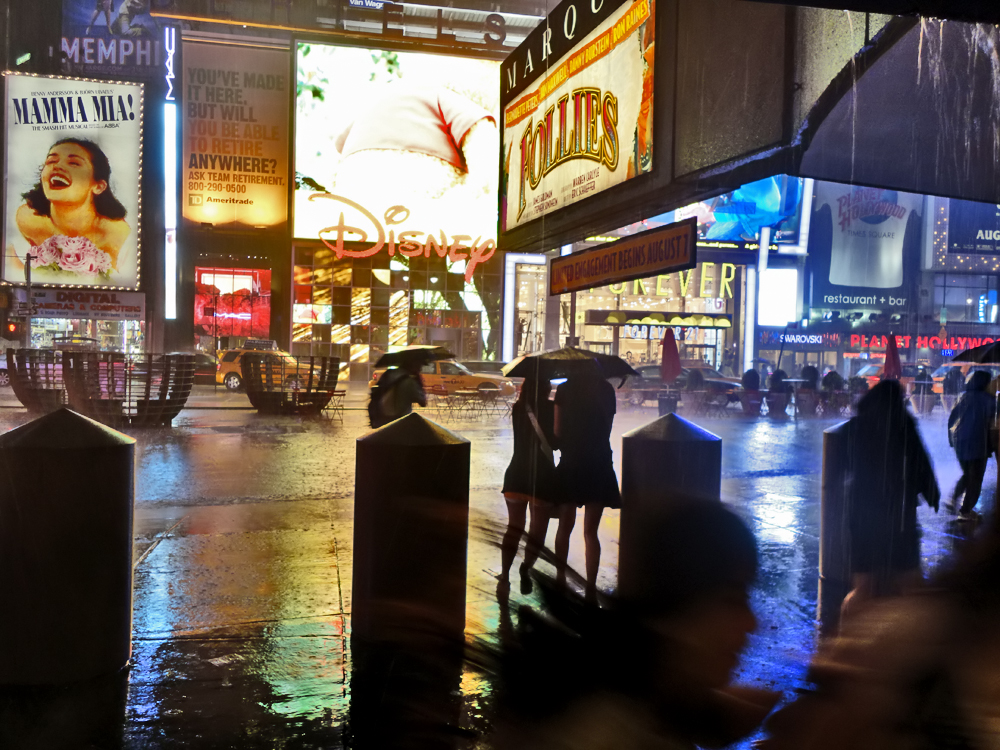 Some people dares to get out.
Even the police station has a neon sign at Times Square, behind Coke and vodka! Note the heavy rain!
We ate at this Famiglia pizzeria on Broadway. Good pizza slices, but very stressful atmosphere!
Looking towards W Hotel and Marriott on Broadway.
The world's tallest atrium (45 floors) inside Marriott Marquis.
Herald Square:
Macy's at Herald Square. The world's largest store a rainy evening.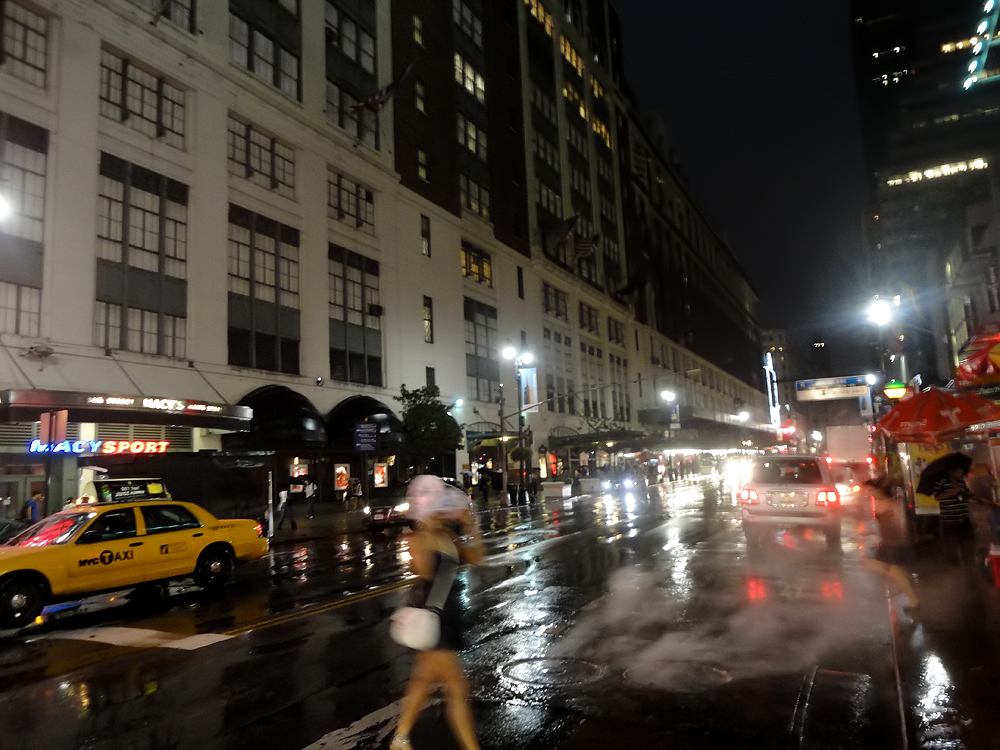 Smoke and rain at Herald Square.
Grand Army Plaza:
A double decked limo! And a horse carriage at Grand Army Plaza.
Skyscrapers at Grand Army Plaza by night. Seen from Central Park.
Solow Bldg and Hotel Plaza.
Hotel Plaza and Bergdorf Goodman.
The entrance to Hotel Plaza.
Solow Building and a Volvo truck outside Plaza.
A black Camaro.
The fountain at Grand Army Plaza.
5th Avenue:
Crown Building with its illuminated top.
The lower half of Trump Tower with its neon spruces.
Illuminated smoke at 5th Ave, outside Peninsual Hotel. This Saturday night people were dressed either as tourists, or for party.
Classic cars at 5th Ave.
Looking up historic skyscrapers at 5th Ave.
Looking towards Citigroup Center, illuminated in green (far left).
5th Ave store front with TV displays and water.
The store front of Juicy Couture; classic architecture on the inside and glass on the outside.
The Swedish H&M chain now has several stores in America.
St Patrick's Cathedral. Gothic night!
A fire engine and firemen at St Patrick's Cathedral on 5th Ave.
Atlas sculpture at Rockefeller Center.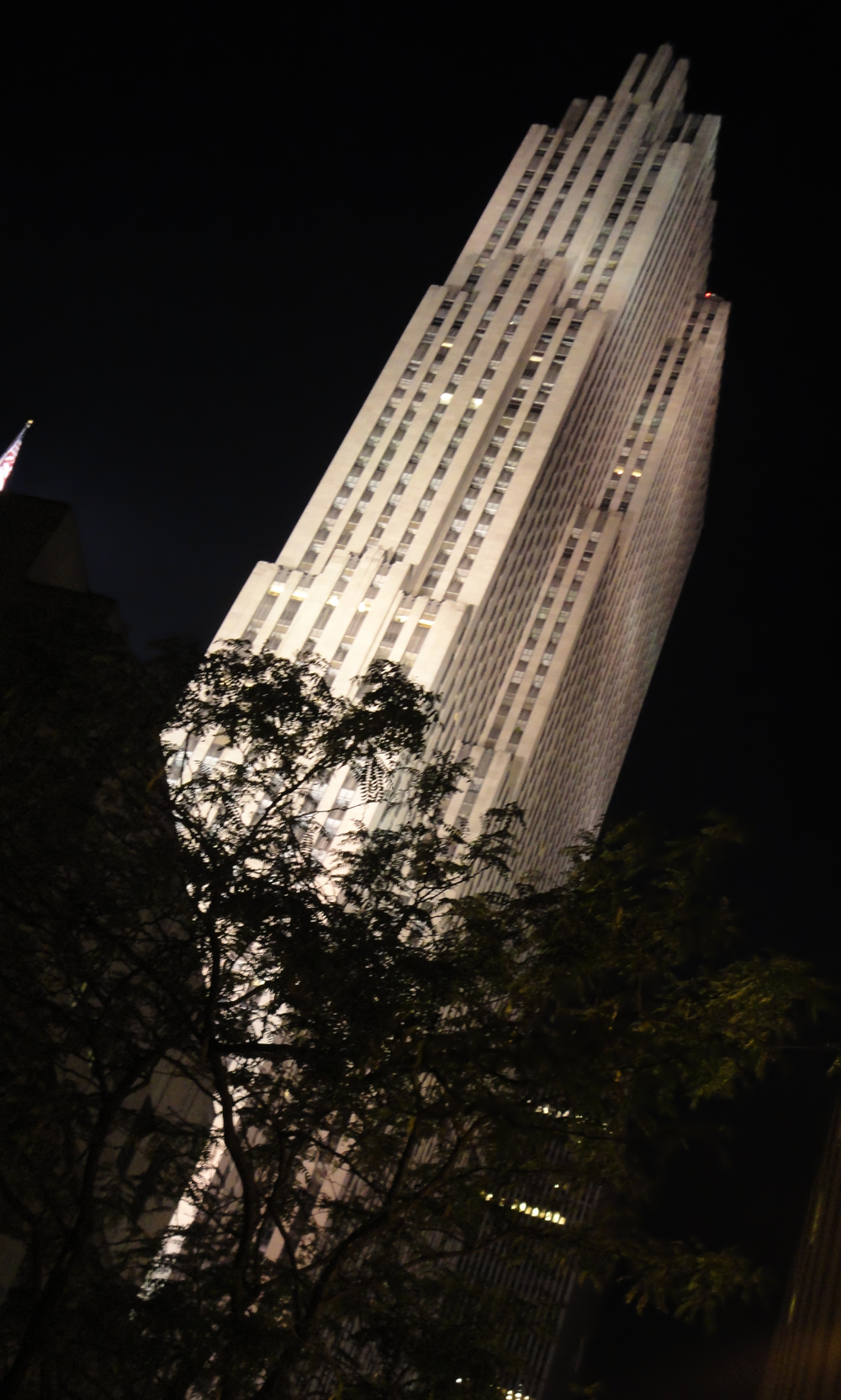 GE Building, Rockefeller Center.
Rockefeller Center with its illuminated palm passege seen from 5th Avenue.
People at the palm passage.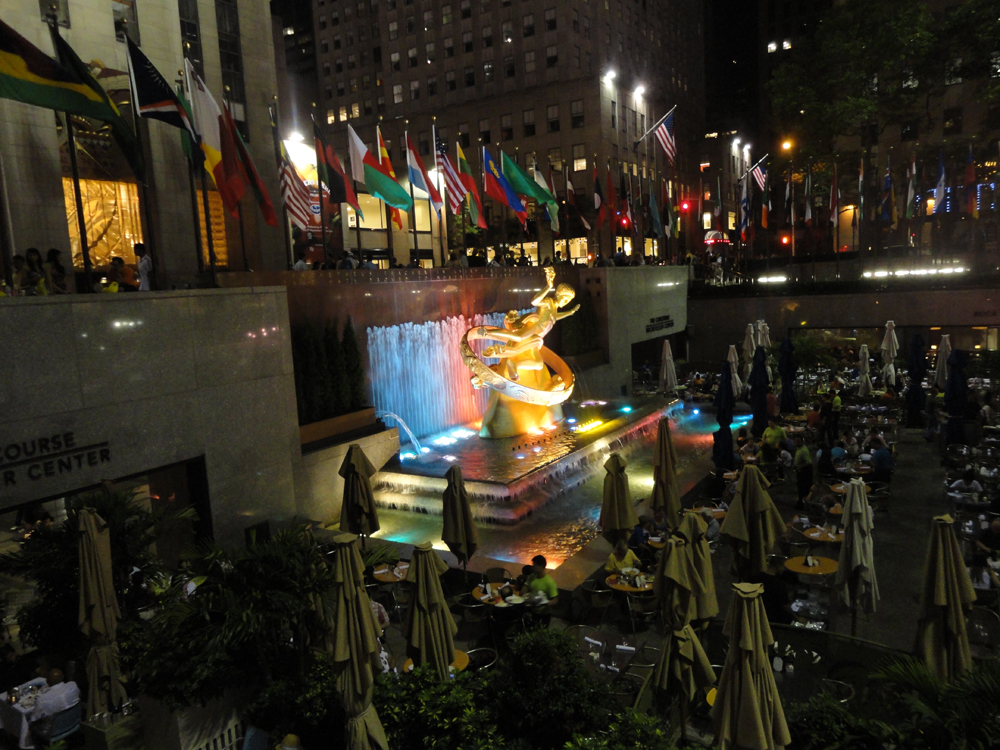 The Concourse at Rockefeller Center. The waterfall changes colours at night.
Looking up GE Building at night.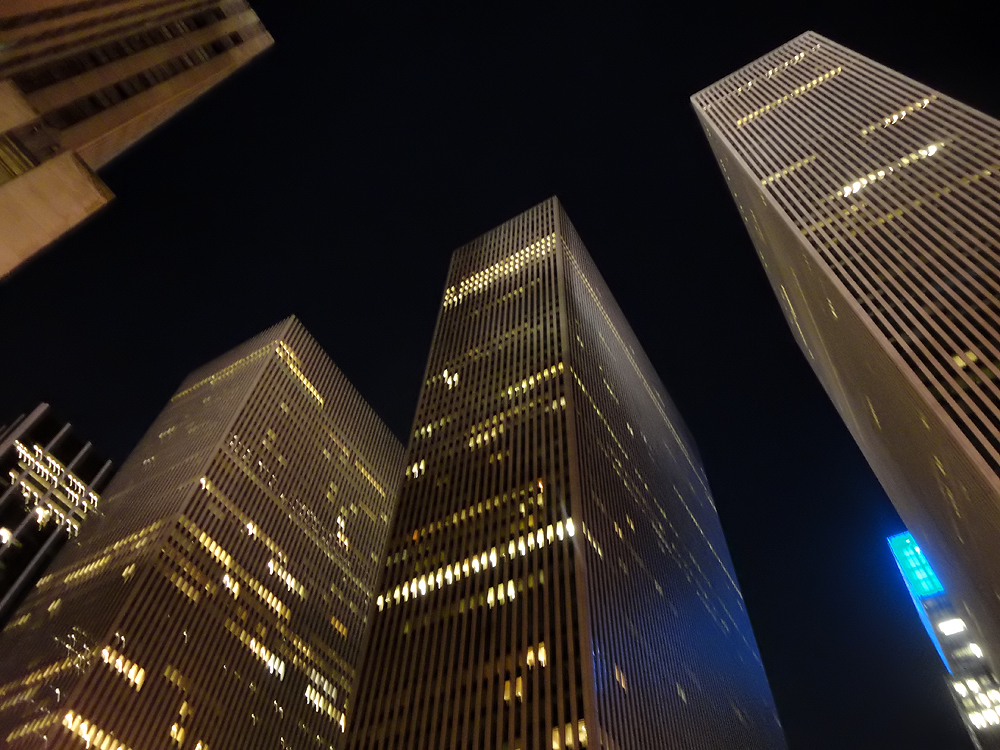 Avenue of the Americas: Rockefeller Center addition.
The neon globe inside NBC store in Rockefeller Center.
Empire State Building has different light schemes every night. For example the top is green on St Patrick's day.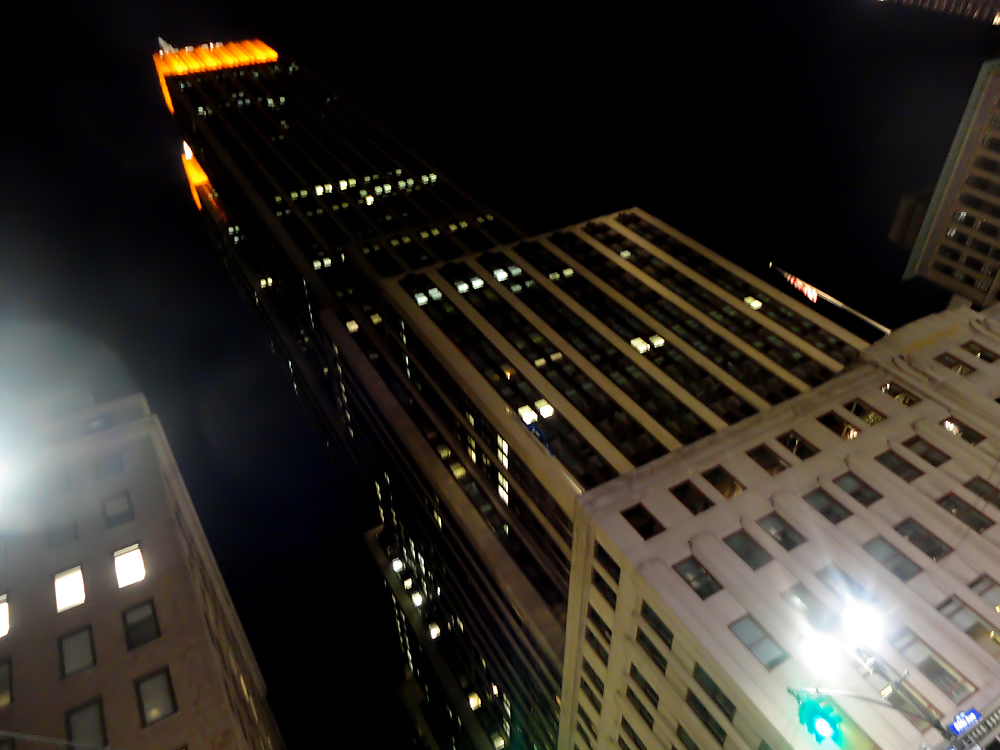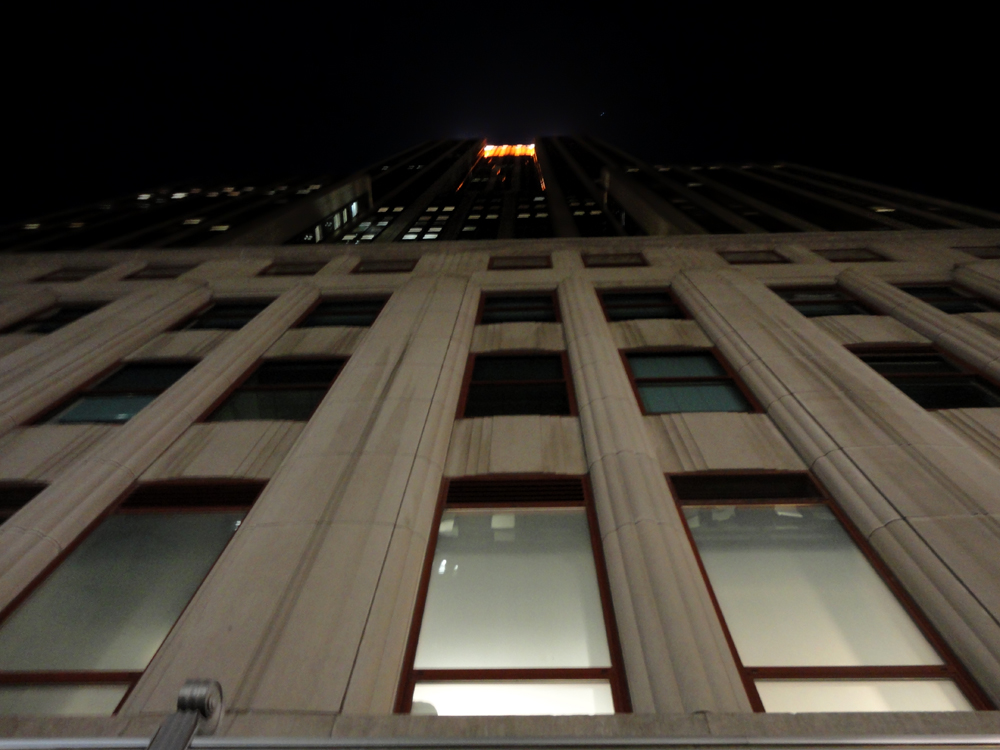 Beneath Empire State Building at 5th Ave. The photos were taken just before we went up to the observation deck.
The view from teh observation deck of Empire State Building. More of the views can be seen in this section.
Park Avenue:
One Park Avenue. Nice address.
Columbus Circle:
Outside Trump Hotel at Columbus Circle.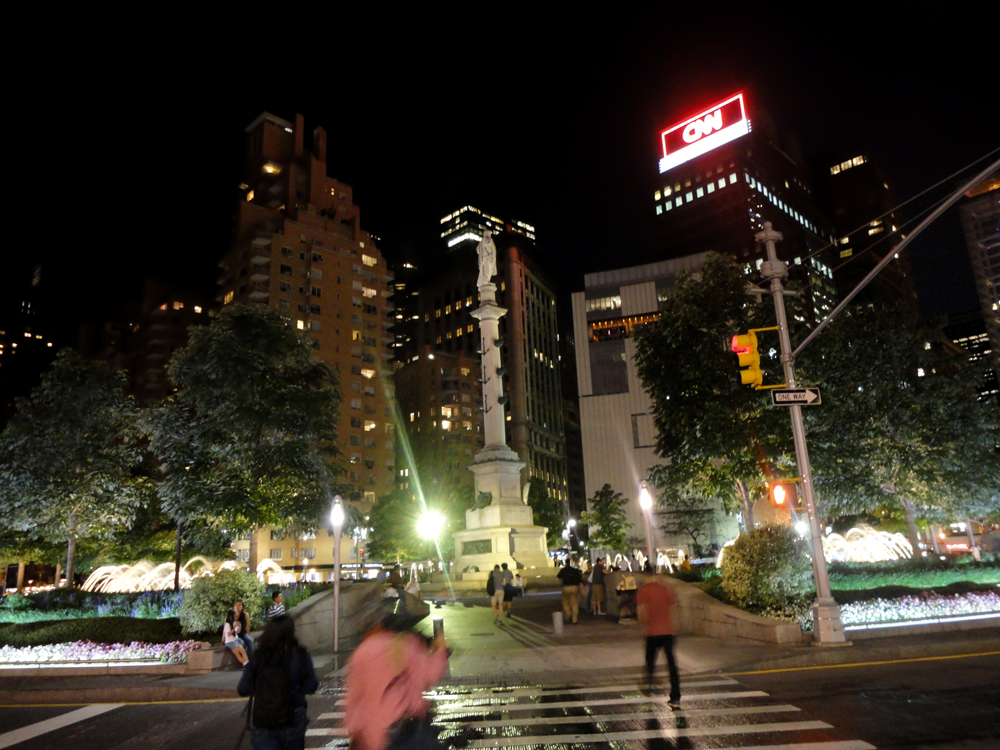 The Columbus statue at Columbus Circle.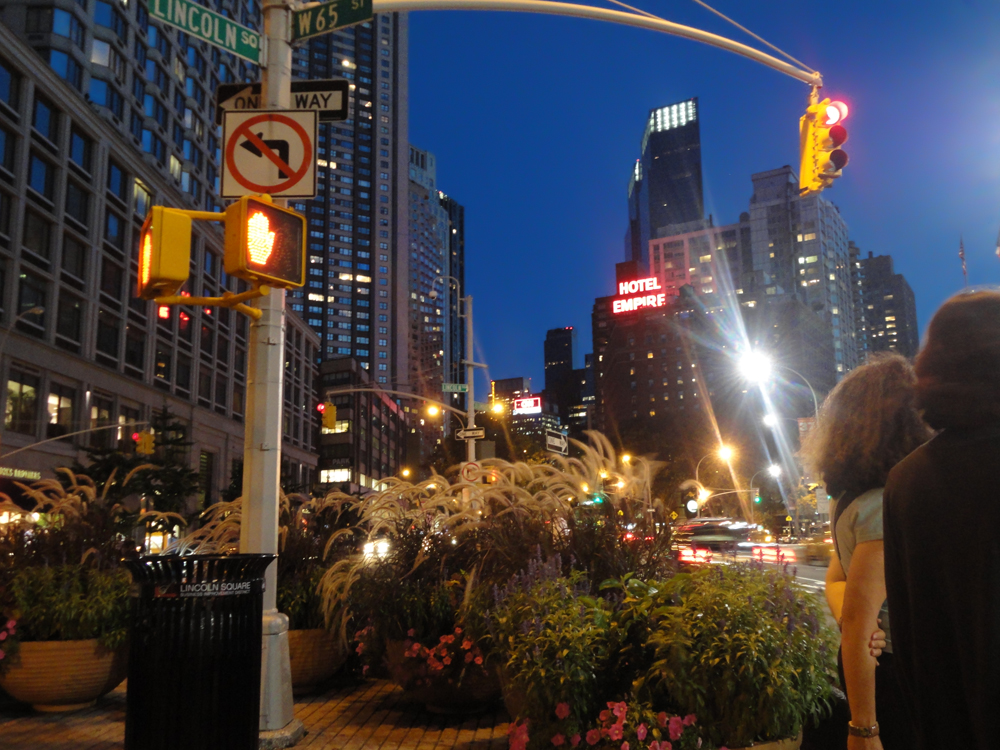 Outside Lincoln Center, near Columbus Circle.