Upper West Side:
Lincoln Center:
Lincoln Center for the Performing Arts is a famous cultural complex on the south part of Upper West Side, at Lincoln Square near Midtown. The 2 main buildings were completed between 1962 and 1966. It is 6.6 ha large and was built by the initiative of John D. Rockefeller III and others. When we reached Lincoln Center it had turned dark. That is the time when this cultural complex looks the best with its illuminated facades.
The 3 buildings from the left are: 1. David H. Koch Theater, home of NYC opera and ballet. 2. Metropolitan Opera (The Met). 3.Avery Fisher Hall, the concert hall that is home of NY Philharmonic. There are also several other theaters in the complex, as well as cinemas, theater schools and restaurants.
I have a special relationship to Lincoln Center since it was the first famous building I saw whilte approaching the city by bus a dark evening on my first NY trip in 1998.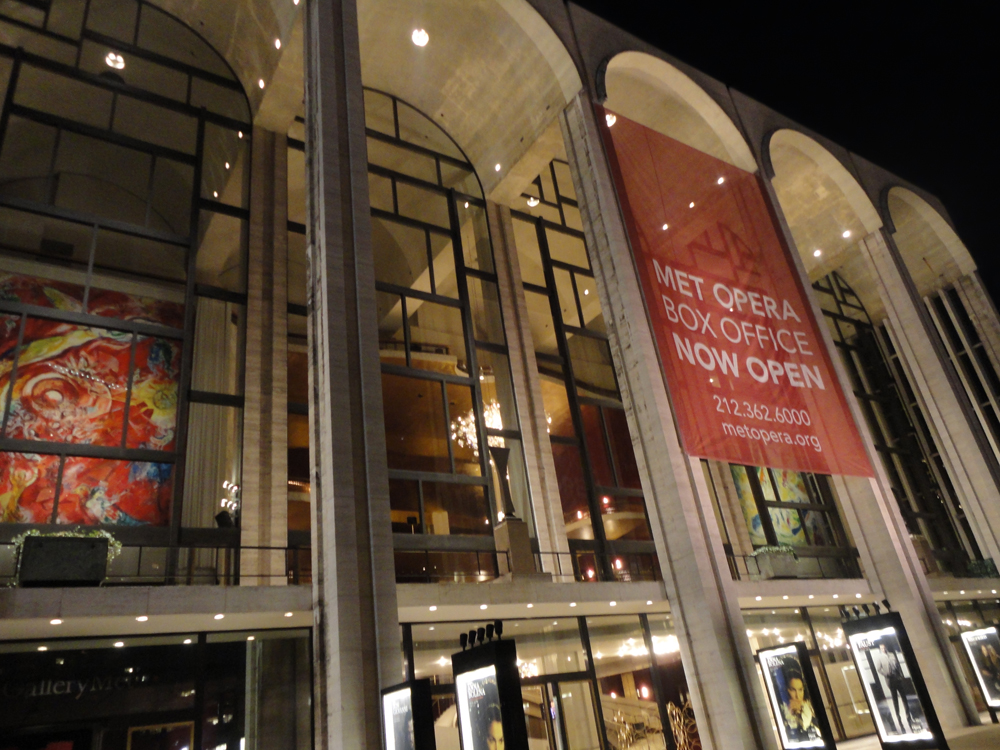 Close-up of The Met, that was completed in 1966.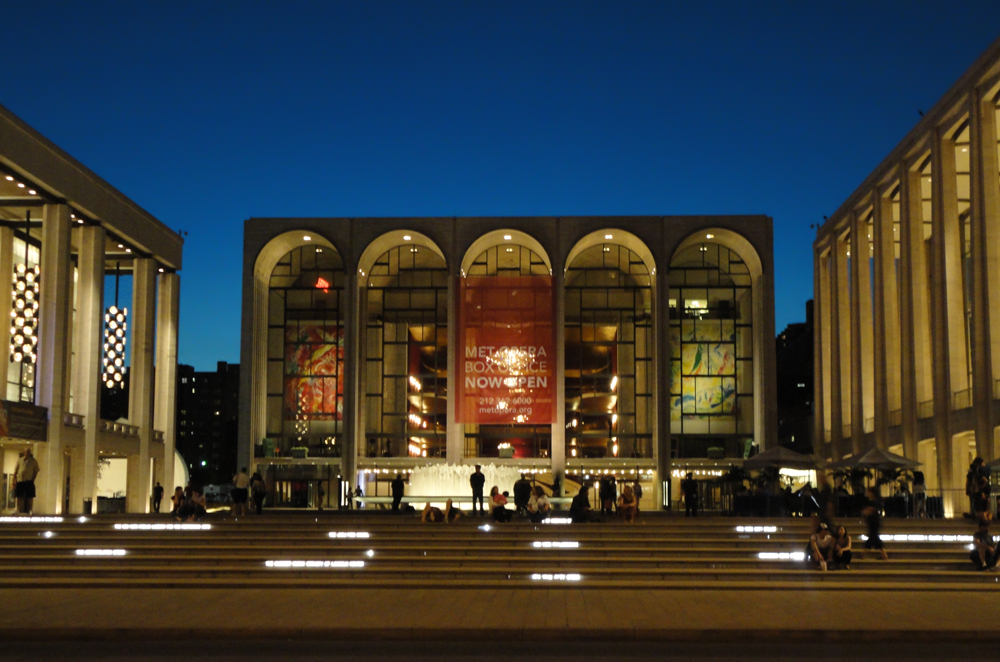 Metropolitan Opera, often simiply called "The Met".
The signs on the stairs say "welcome" in different languages.
The illuminated fountain in front of Lincoln Center.
Alice Tully Hall is a modern annex to Lincoln Center, that features a striking design with glass and sharp angles. It lies on Broadway and is also called Irene Diamond Building. It is a signifigant 2009 renovation of a 1969 structure designed by Pietro Belluschi.
Apple store near Lincoln Center.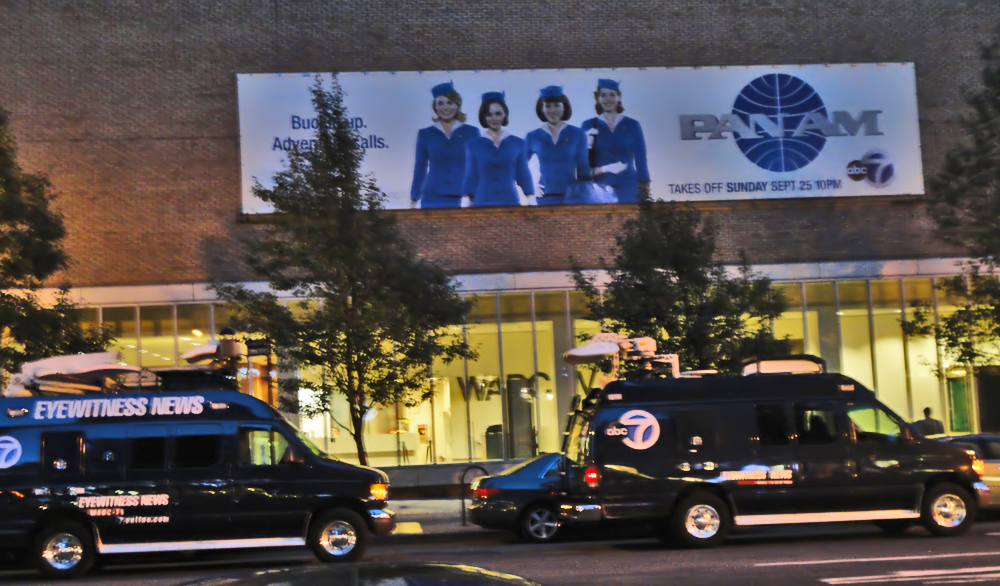 WARC TV.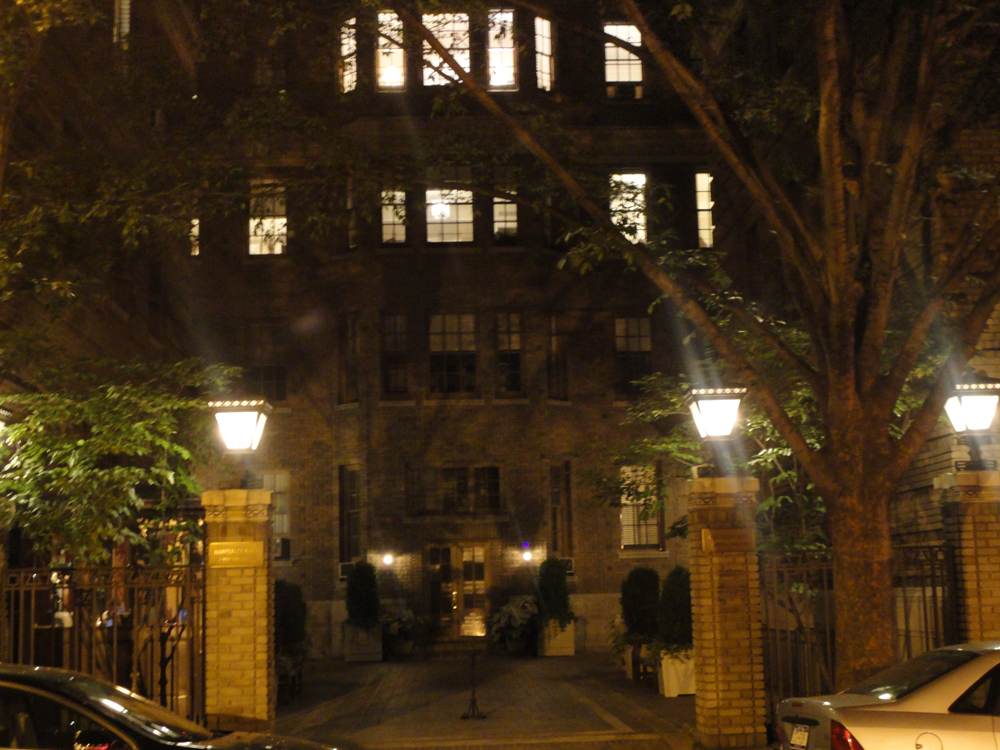 Harperley Hall is an exclusive residential building on 41 Central Park West, Upper West Side. It was built in 1910. Madonna owns an apartment here.
Central Park:
Belvedere Castle in Central Park.

Midtown skyline seen from Central Park.
Jackie Kennedy Onassis Reservoir, the largest lake of Central Park.
Upper East Side:
Guggenheim Museum seen from 5th Avenue on Upper East Side.
Close-up of Guggenheim.
Metropolitan Museum of Art, often just called "The Met", is New York's largest museum. Here it is seen from the Musuem Mile part of 5th Avenue on Upper East Side. It was inaugurated in 1872 and it has today over 2 million pieces of art.
A church on Upper East Side.
Little Italy: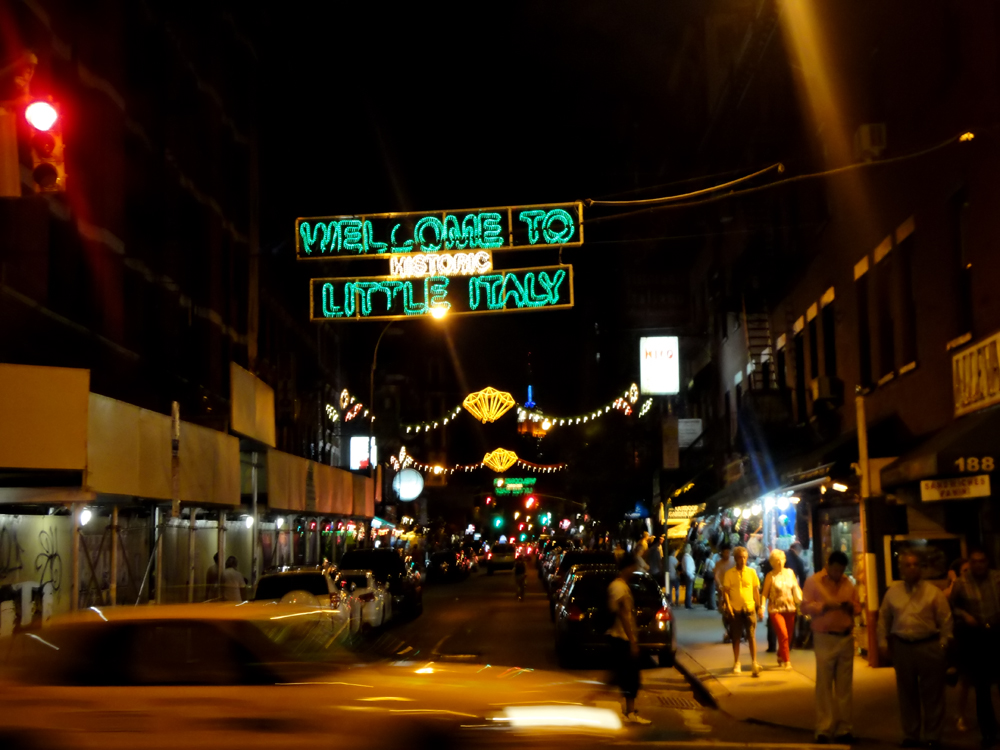 Little Italy comes alive at night.
Da Gennaro, a restaurant in Little Italy that we tried.
Chelsea and Meatpacking District:
Jane Street, where our hotel was. This street is filled with trees and nice old townhouses.
The Jane, our hotel at Jane Street, near Hudson River.
Trash bags in Chelsea, you can actually smell it on hot days!
A strange police vehicle...
A restaurant in Chelsea we visited with vinyl records in the roof. The food was ok, but not more.
A vine store near Jackson Square.
Greenwich Village:
Sheridan Square, the most alternative part of Greenwich Village, especially at night. There are nightclubs, sex shops and tattoo studios in the area.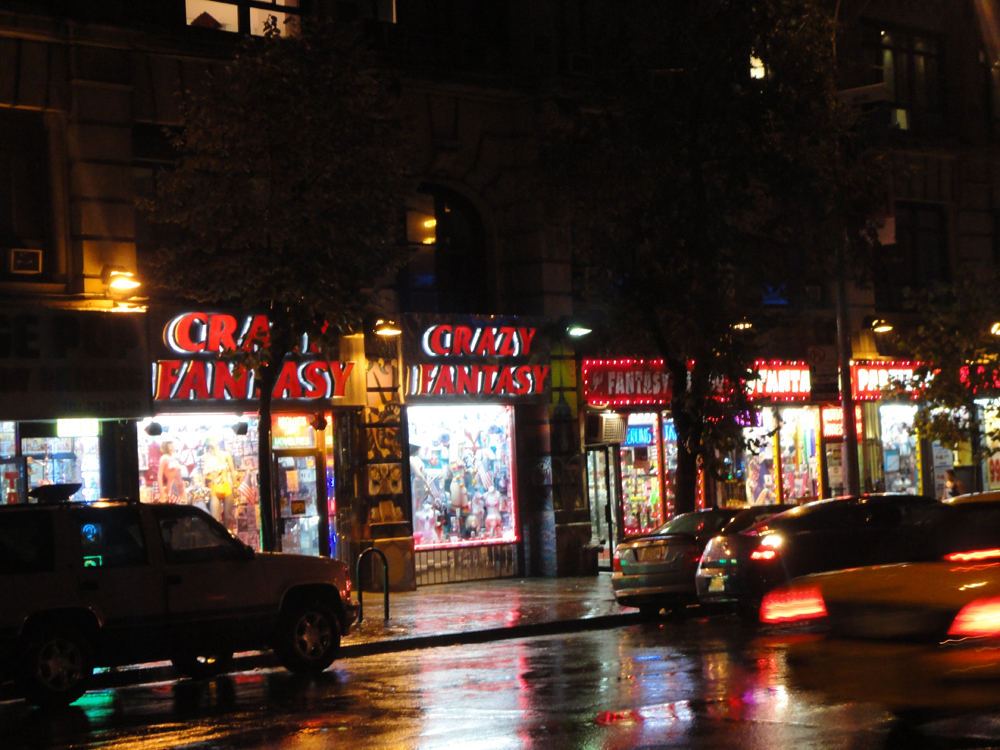 The Slaughtered Lamb, a pub near Sheridan Square!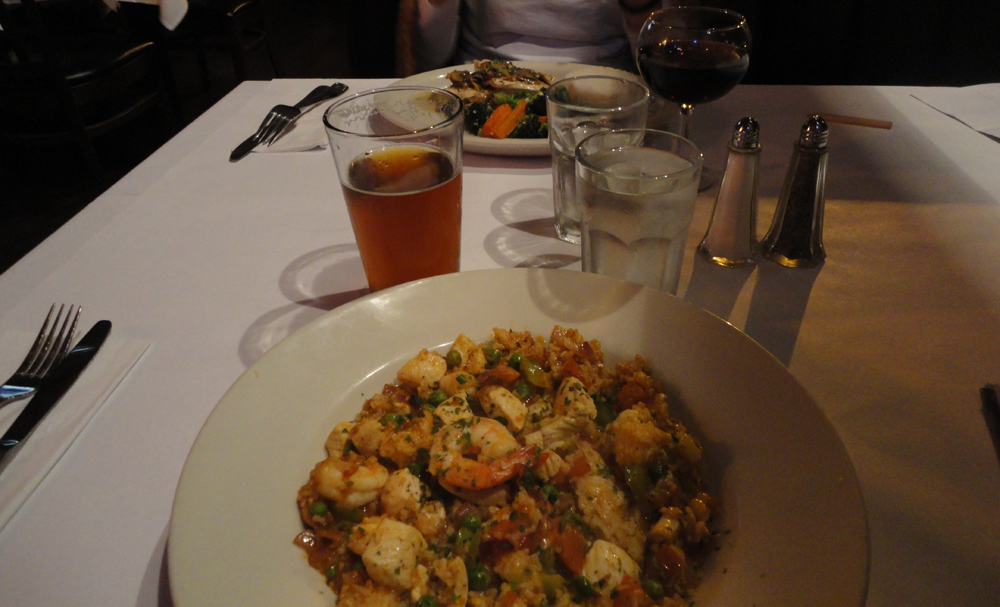 Cajun food at a good restaurant in the Village that we visited twice.
The same restaurant, a typical New York restaurant.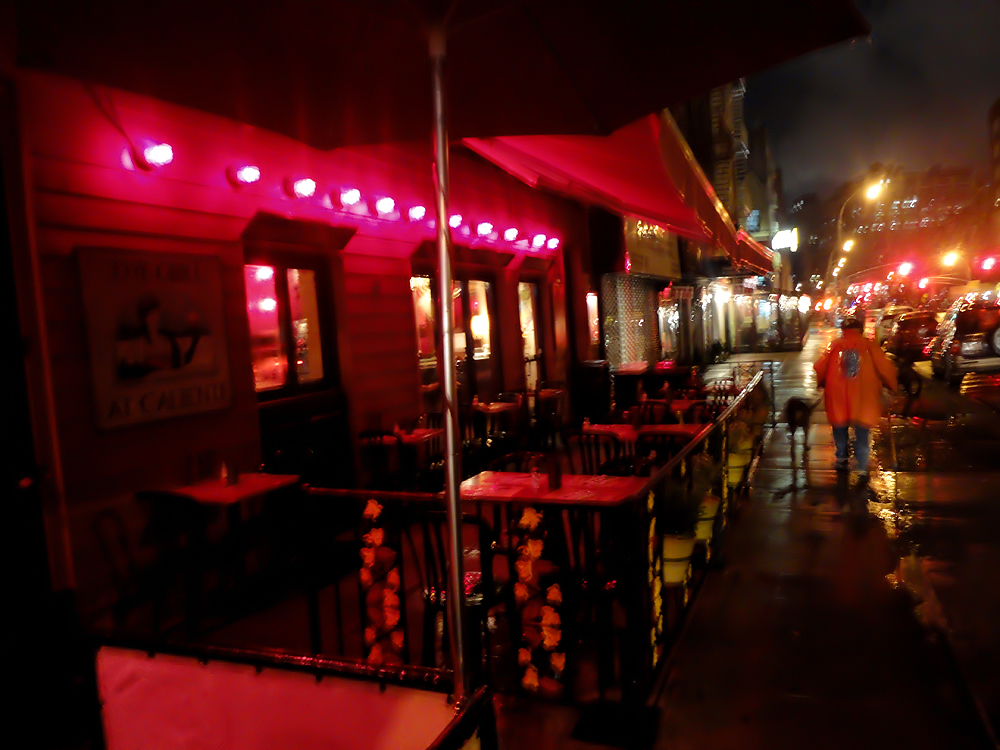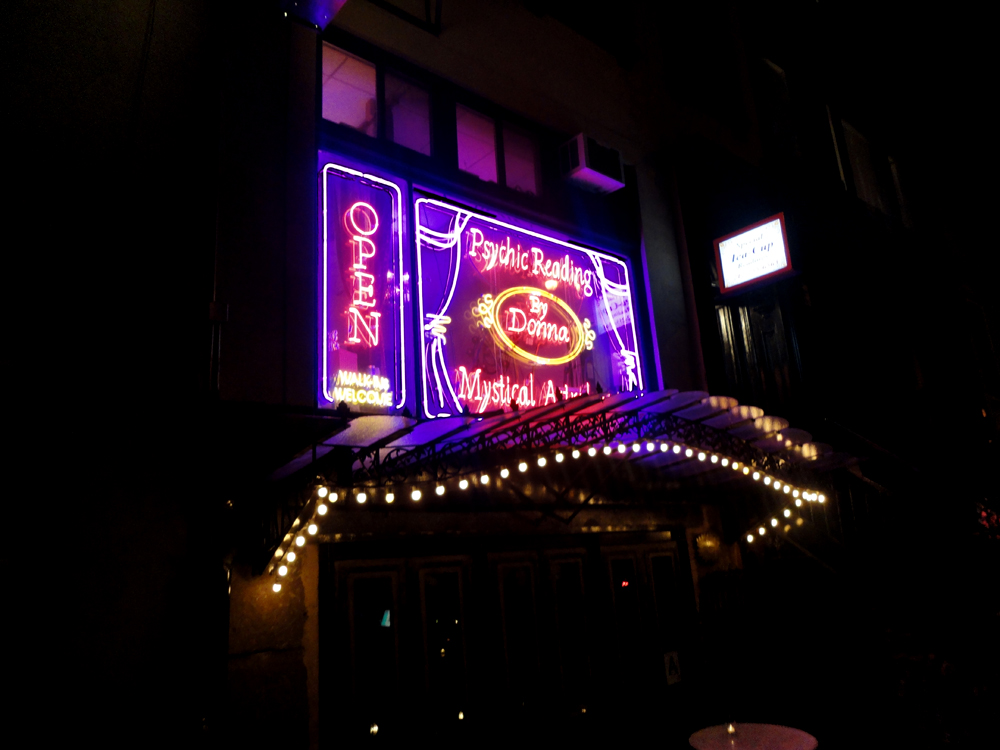 This "taco taxi" was outside Mexican restaurant in the Village.
Scandinavian candy in Swedish!