New York Subway
The subway system of New York is extensive, famous and has been featured in many movies. It is worn and old fashioned; the trains are very shaky and most stations have no escalator, making it a nightmare for disabled people! There is air condition on the trains, but while you wait for the train on each station it is a hot nightmare, it feels like being in a sauna summertime. But it is fast and the bus connections are almost none. And a positive thing is that it is considered a pretty safe way to travel, though it was infamous for its many crimes taken place there until the 1980s. Anyway I think the metro is in urgent need for an extensive refurbishment and modernization, especially the trains need to be replaced.
It is the busiest metro system in America, and the 4th most busy in the world. It has 468 stations and operate 24 hours a day every day a year. The first underground line opened in 1904. The green, red or yellow lamps at the stations indicates the station's availability.
One of the old trains approaching a subway station.
Art at at subway system. The "money sculptures" are a bit fun to look at while waiting for the train.
Next stop: World Trade Center!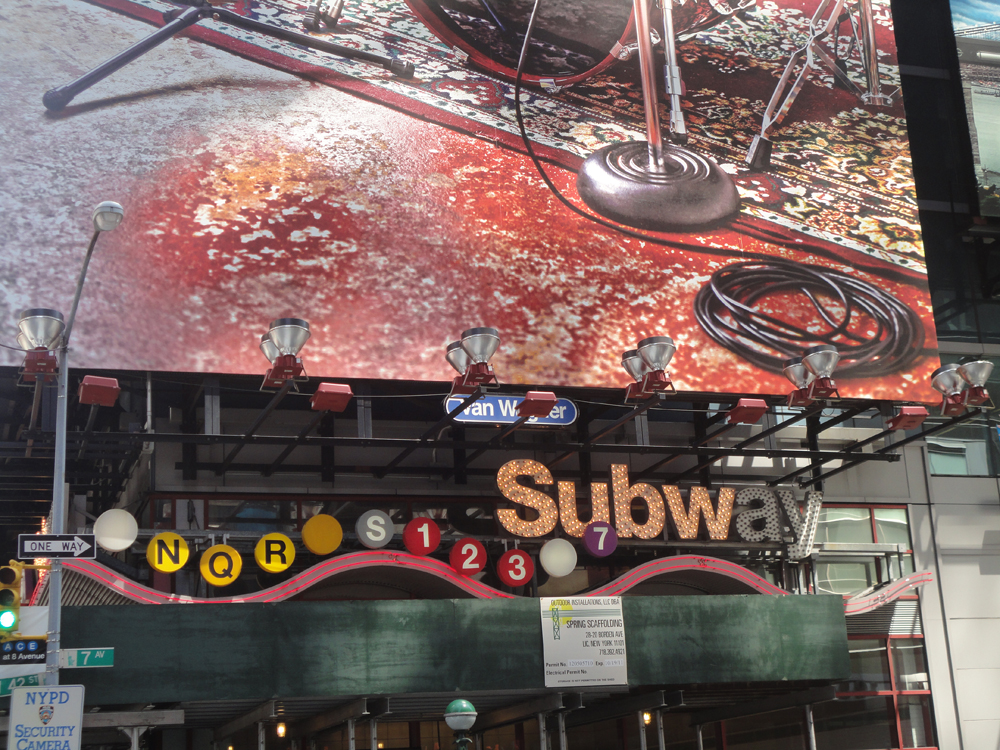 The subway (metro) has its own neon sign at Times Square, otherwise it couldn't be found!