Skanör
Population: 6 700 (incl. Falsterbo)
Year: 2003
Skanör is the smallest incorporated city in Sweden. It is situated on the Näset, a foreland some kilometres southwest of Malmö. However, it has more the atmosphere of a village with almost no big stores and very small houses. It is part of the rich Vellinge community. Together with the even smaller twin town Falsterbo it is politically considered one town, Skanör with Falsterbo.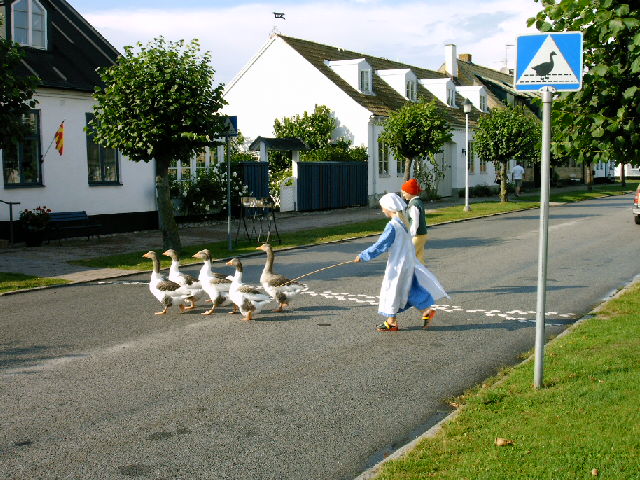 There is a crosswalk for geeses right in the center of Skanör! The kids are helping them crossing the street in the right way!
The town center is pretty dead and there are almost no stores, except for small boutique stores.