Gamla Stan is the oldest part of Stockholm, situated on a small island between Södermalm and Norrmalm. Many places have German names in Gamla Stan.
Slussplan with the statue of the king Karl XIV Johan.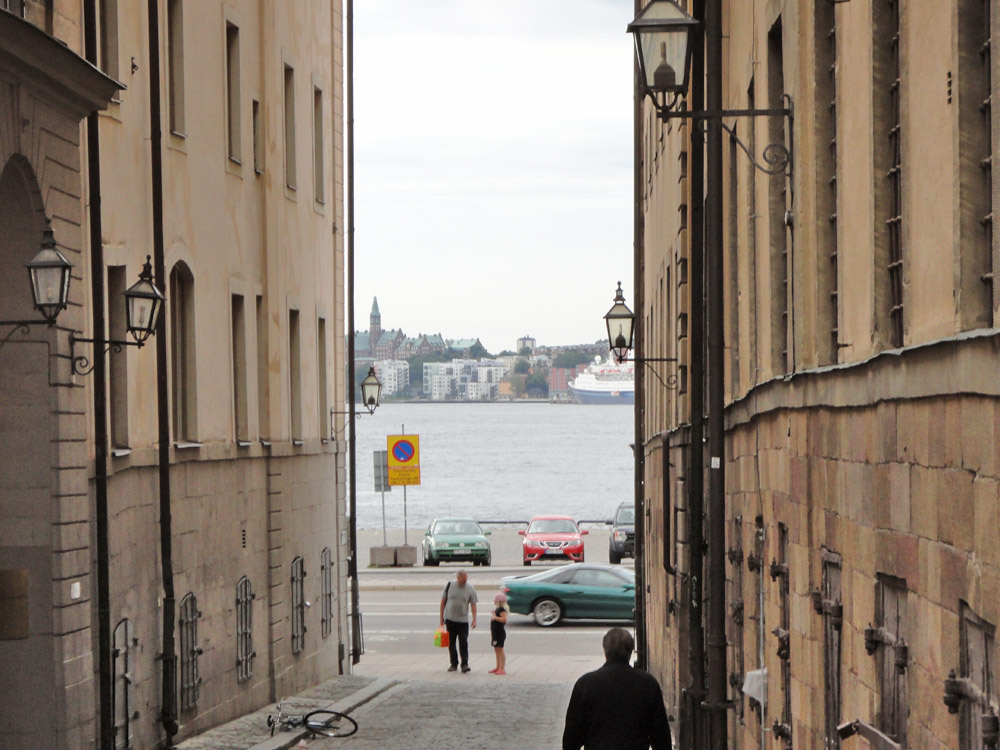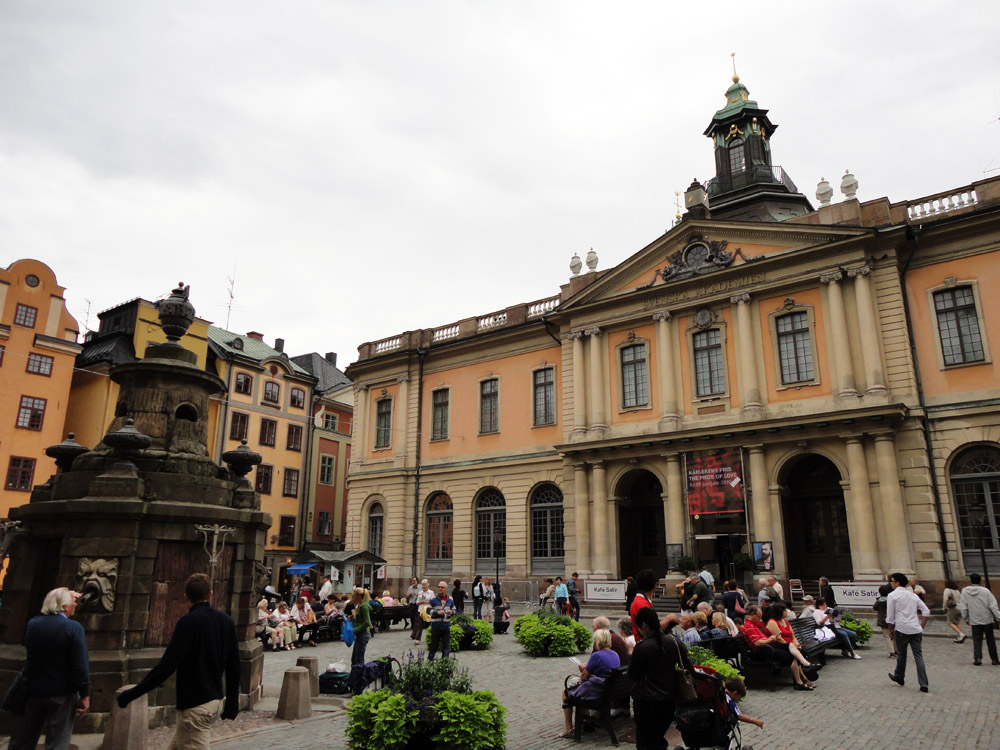 Stortorget (Main Square). Svenska Akademins headquarters, housing the Noble museum.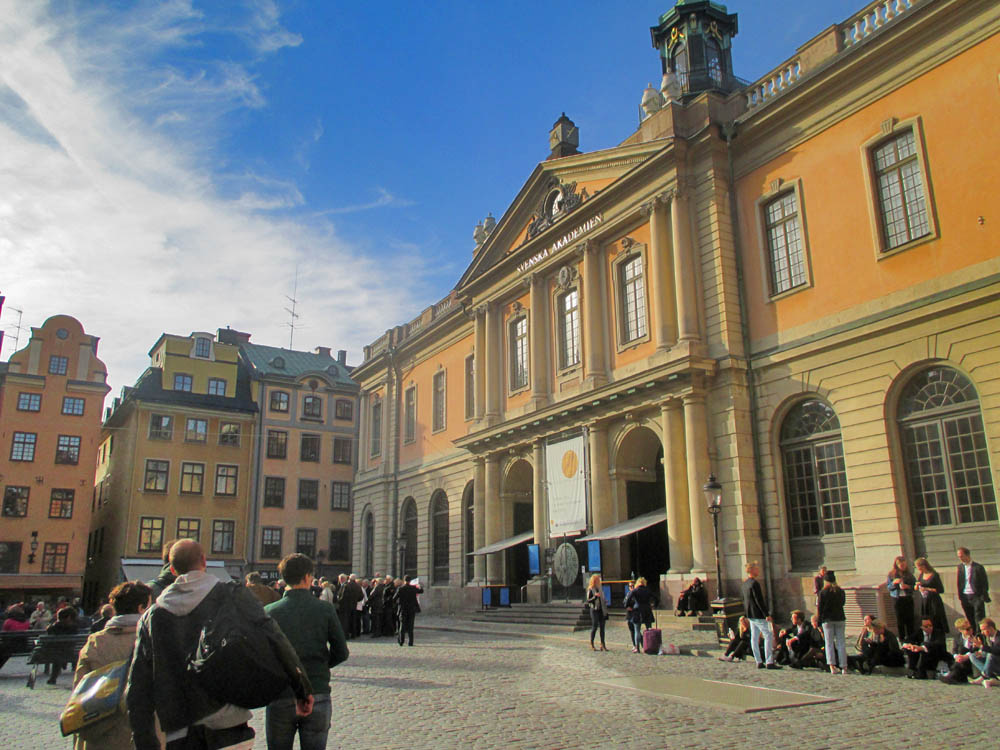 Svenska Akademin (Swedish Academy) is where the Noble prize is received.
Stortorget. Many of the nicest historical buildings are situated here, as well as pubs and taverns. The fountain is called Stortorgsbrunnen.
Colourful houses at Stortorget.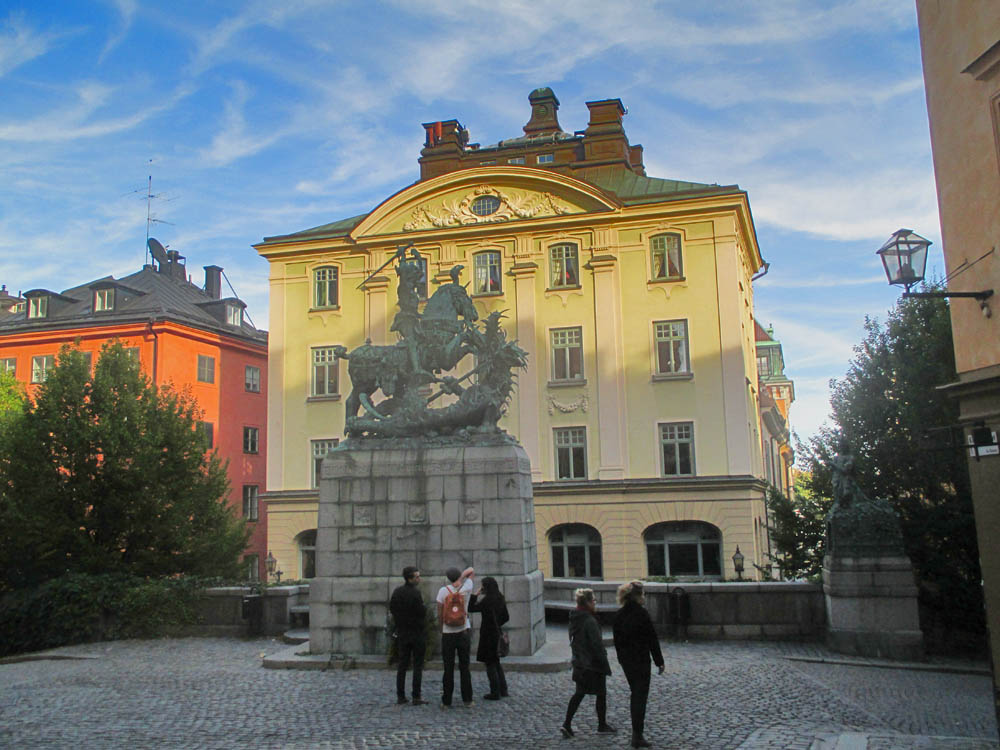 Sankt Göran och draken (St Göran and the dragon) at the small square Köpmantorget.


Köpmangatan.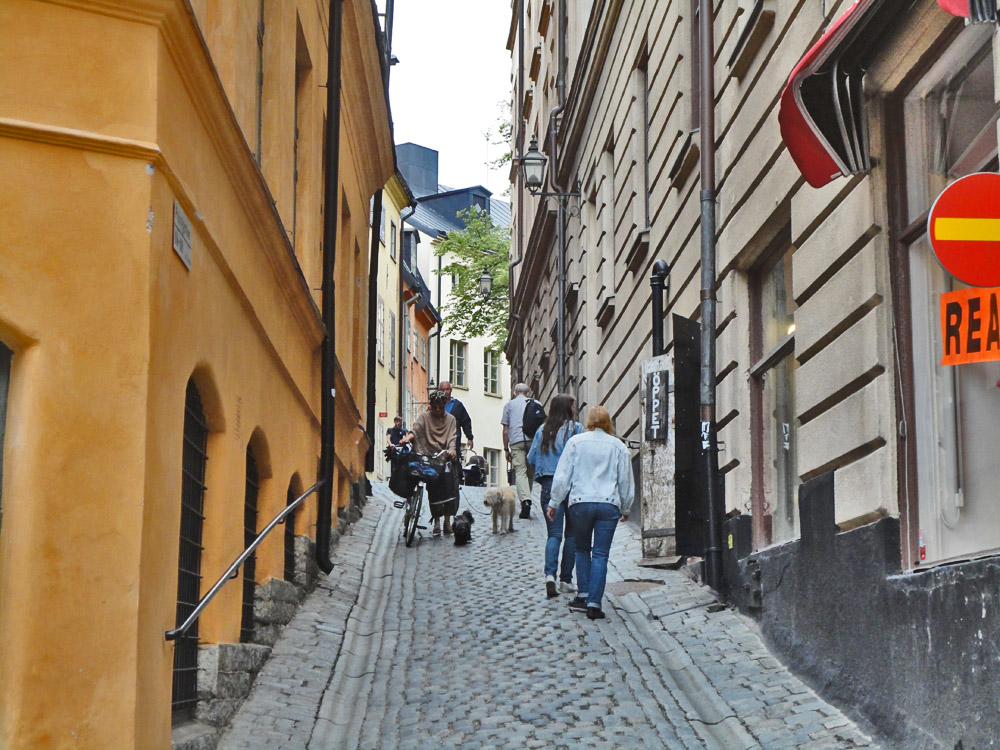 Österlånggatan?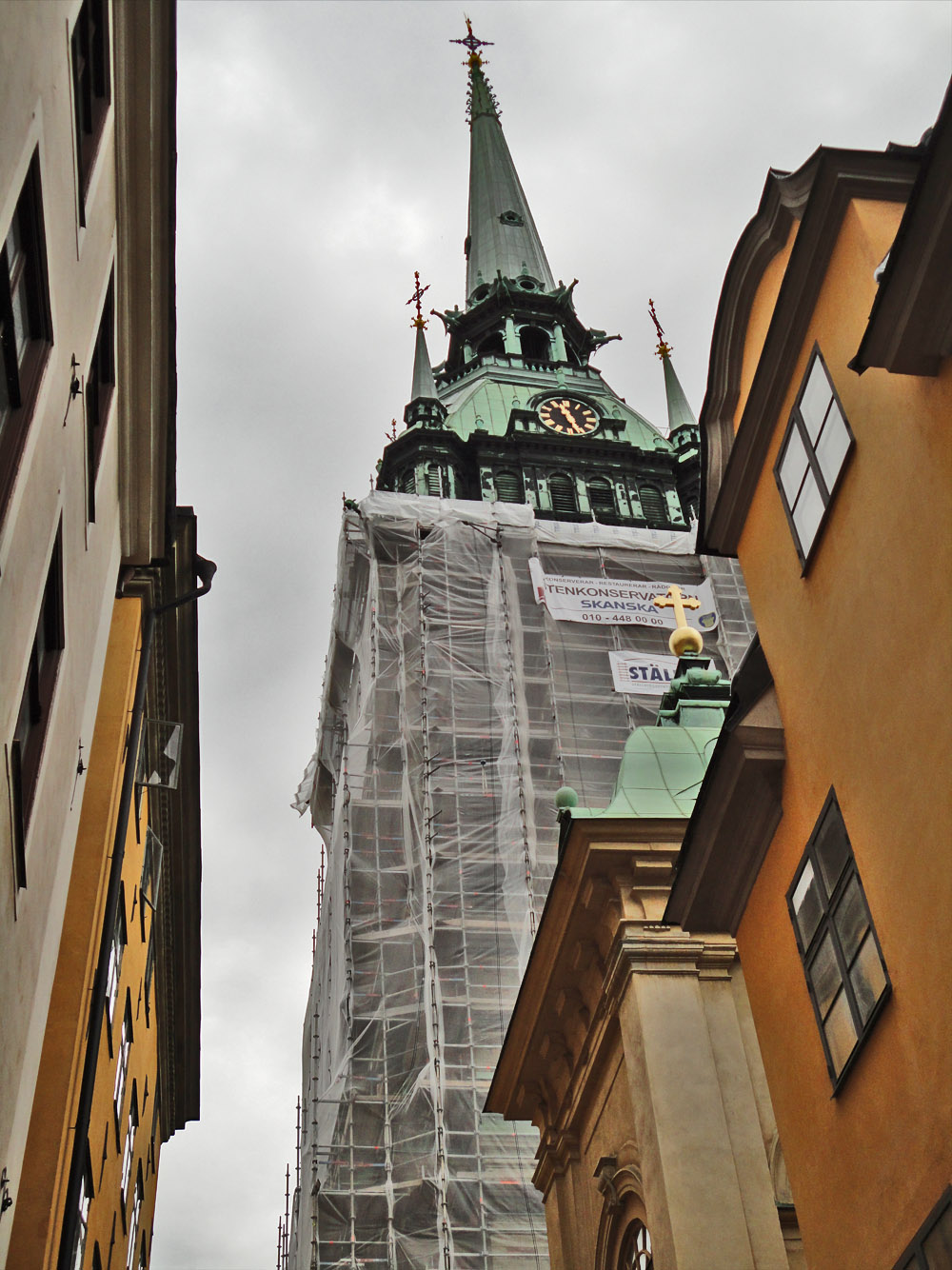 Tyska Kyrkan. (German Church). At 96m height it is the foremost landmark of Gamla Stan. It is Stockholm's 2nd tallest church.
Rock Town, a store for shirts and acessories associated with rock.
But all over the city, you can see people in Iron Maiden T-shirts because of the concert.


Västerlånggatan. The crowded narrow main street of Gamla Stan with many old fashioned stores, cafés and art galleries.
A typical narrow lane in Gamla Stan.


Gåsgränd, means Geese Lane.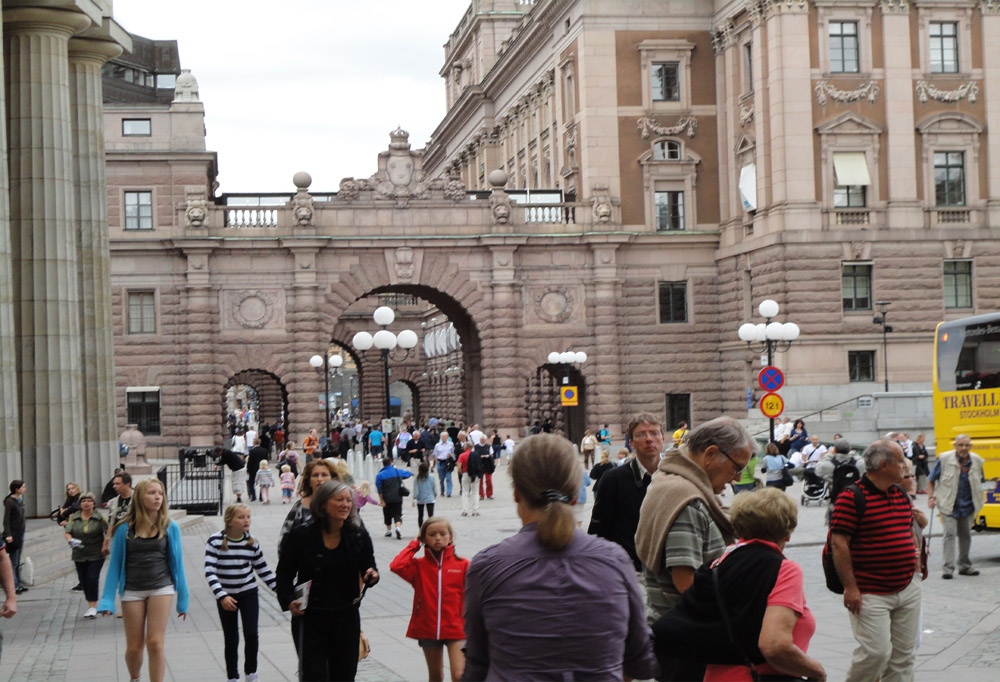 Riksdagshuset, the seat of the Swedish government.
Vintage horse carriage at Slottsbacken.