Stockholm´s skylines and views
This page is dedicated to Stockholm´s many views, offering many opportunities for skyline photographing. However, Stockholm´s skyline is not big. The
tallest buildings are just over 100 meters and many of the highrises are not so goodlooking, but there are many beautiful churches and other historic
buildingstowering and the tall city hall is visible from many places. Also Kaknästornet, Sweden's tallest TV tower, is visible from some angles.
In the suburb of Kista, Stockholm's first "real skyscraper", only second in height to Turning Torso, has been constructed, and the tall Victoria Tower is
underconstruction next to it.
This part is from August 2010,when the weather was bad, but I had a good digicam:
A Gamla Stan (Old Town) skyline pano from the rocks of Södermalm.
Towers from the left: Stadshuset, Riddarholmskyrkan, S:ta Klara Kyrka, Hötorgsskraporna, Storkyrkan, Tyska Kyrkan
Click on the picture to view a large version!
Details from the panorama: Stadshuset, Rosenbad and Riddarholmskyrkan.
Details from the panorama: Sankta Klara Kyrka, Hötorgsskraporna...
Details from the panorama: Kornhamnstorg with Tyska Kyrkan.
View from Riksbron, between Gamla Stan and Norrmalm:
Skyline with Riddarholmskyrkan and Stadshuset.
View from Slottsbacken (Castle Hill) in Gamla Stan (Old Town):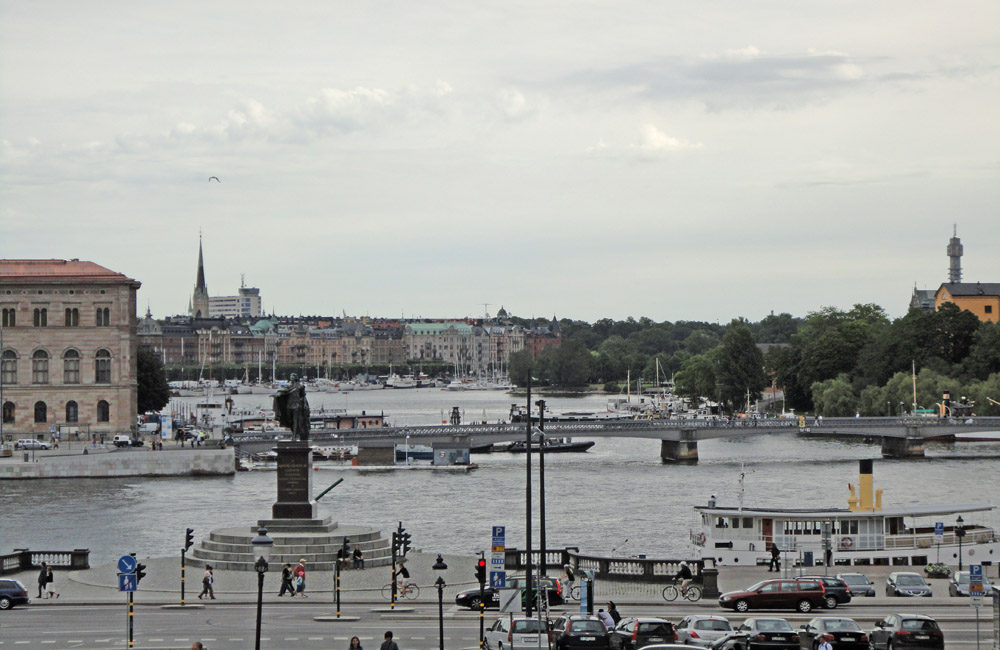 Jacobskyrkan and Kaknästornet.
This is Kaknästornet, Sweden's tallest TV tower. It is 155m tall and was built in 1967.
Towards Östermalm and Grand Hôtel.
View from Östermalm: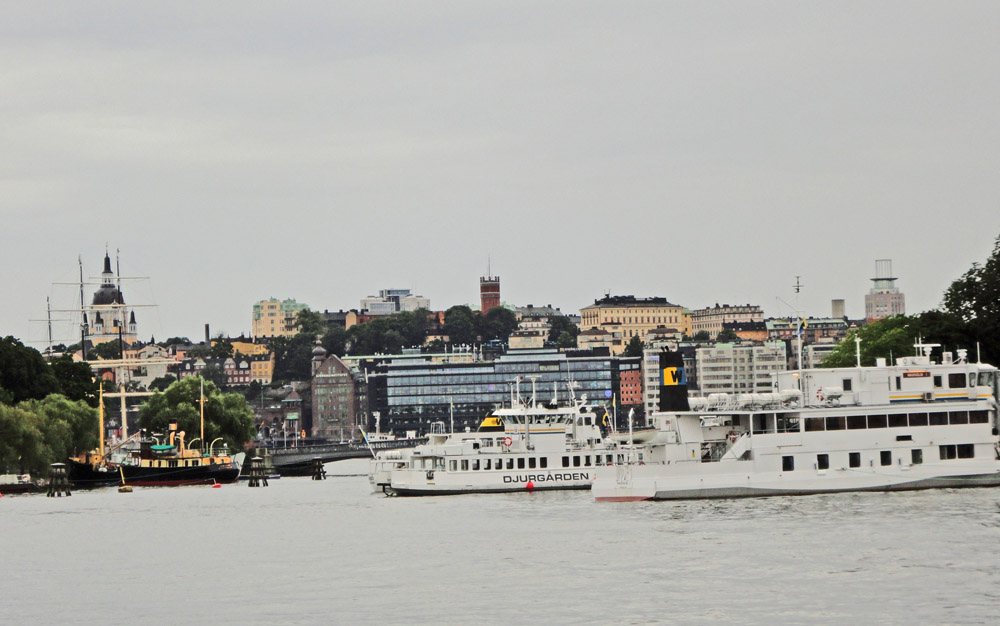 Södermalm skyline seen from Östermalm: From Katarina Kyrka to Södertorn.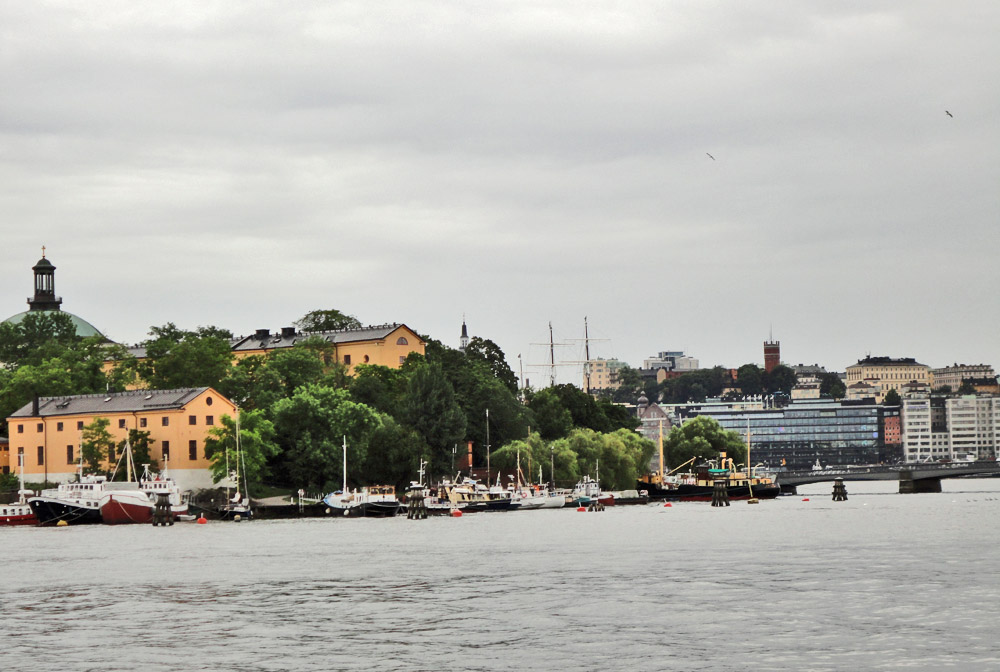 Djurgården, Södermalm.
Gröna Lund, Stockholm's most famous amusement park. It is situated on the island Djurgården.

View from Slussen, the north edge of Gamla Stan:
Södermalm with KF-huset.
View from the highway, Norrmalm:
Wenner Gren Center highrise seen from the highway, approaching from the north.
Don't forget to click here to look at the skyline photos from 2003, when I had a crappy digicam but the weather was good.