Great Belt Bridge (Storebæltsbron)
The Great Belt Fixed Link (Storebæltsforbindelsen in Danish) is the link between the 2 Danish islands Sjaelland (Zealand, where Copenhagen lies) and Fyn (Funen) across the Great Belt, the largest construction project in Danish history. It consists of a suspension bridge with a road and a railway tunnel on its side. The bridge has the world's 3rd longest main span (1.6 km) and was designed by the architectural firm Dissing + Weitling. It has a height of 254 m. The bridge opened for traffic in 1998. The pictures were taken from a minibus travelling from Copenhagen to Paris, the first and only time I have travelled on the bridge.
The Great Belt Bridge seen from Zealand.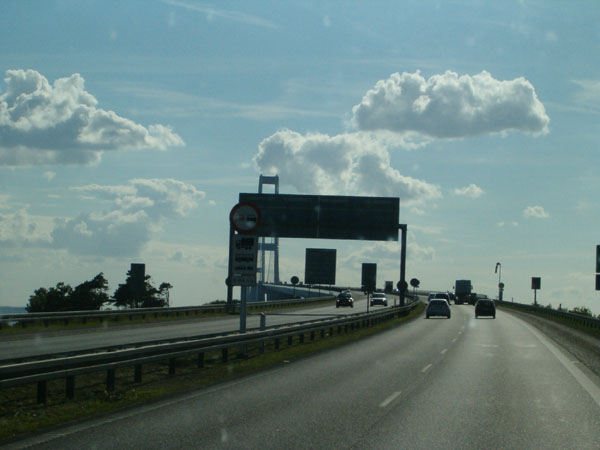 Approaching Storebæltsbron from Zealand.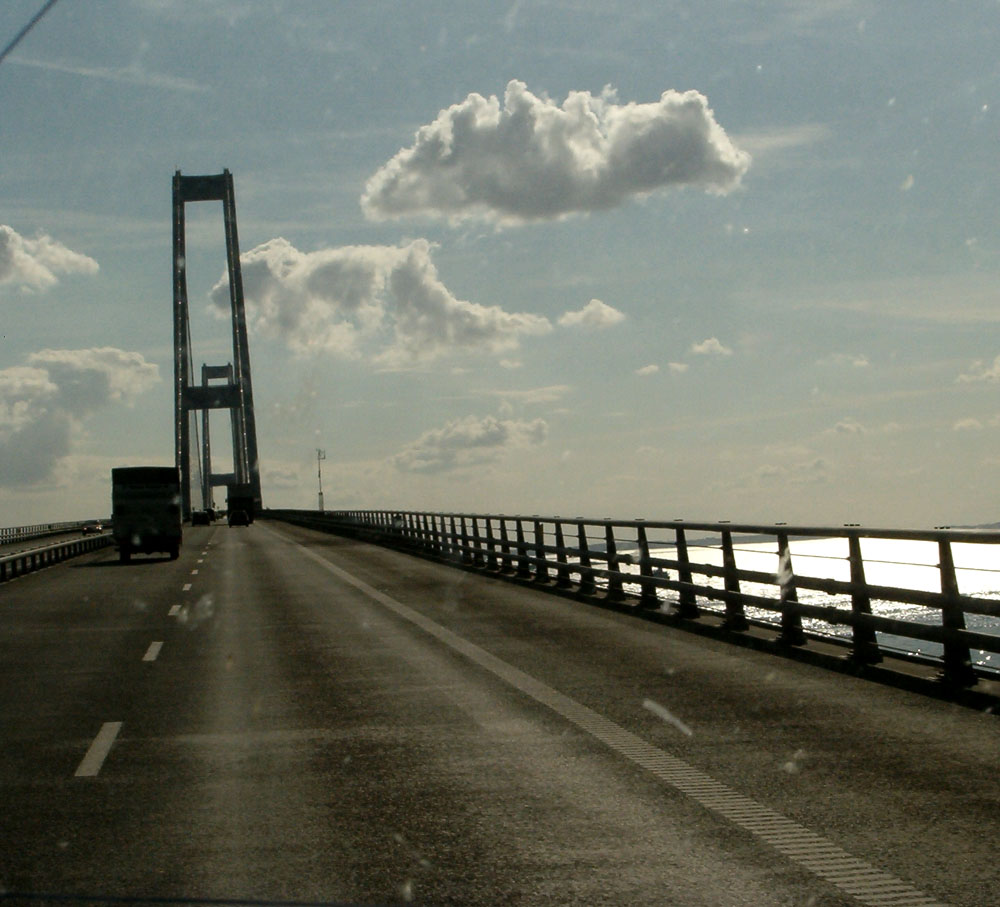 ´
Looking towards the 254m high polygons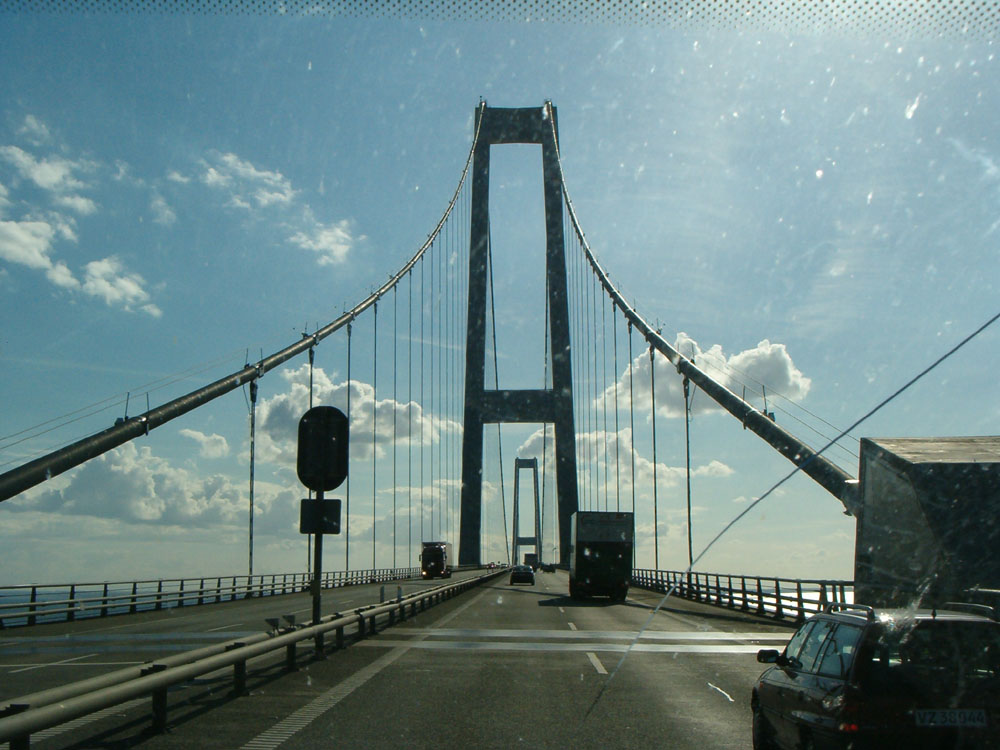 The crack on the windshield is belonging to the minibus of a Danish lowfare travel agency that we were travelling with. The brakes were also bad on this vehicle!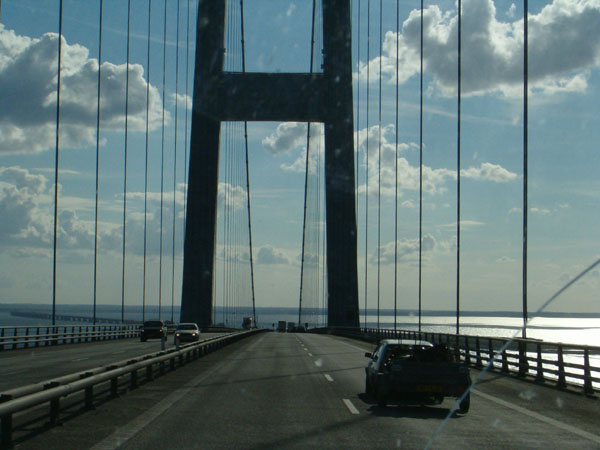 The large part is called the East Bridge.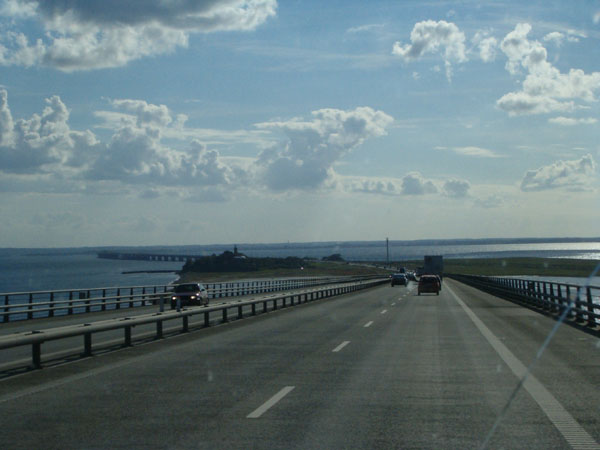 The end of the East Bridge, towards the small Beem Bridge and the island of Funen.