Toledo skylines and views

The view of Toledo's ancient skyline is nice with its many church spires and castles, all situated on the hill that is the old town.
There are many places, like the Cathedral, the Jesuits Church's observation deck, and on top of some hills, where you can get nice views over the city. In the outskirts there are some not so nice highrise districts, just like in most othe European cities.
It is just surprising that even Toledo has got them.
Views from the bridge Puente de Alcántara and the road Juanelo (towards the Old Town):
Juanelo, the road next to the river and the Old Town.
Alcazar, the landmark castle. More about it in the Old Town section.
A more modern bridge in the North part of the city. Hospital de Tavera, that is dominating the picture, was completed in 1603. It influenced El Escorial.
Rio Tagus flowing next to the Old Town. A very beautiful view...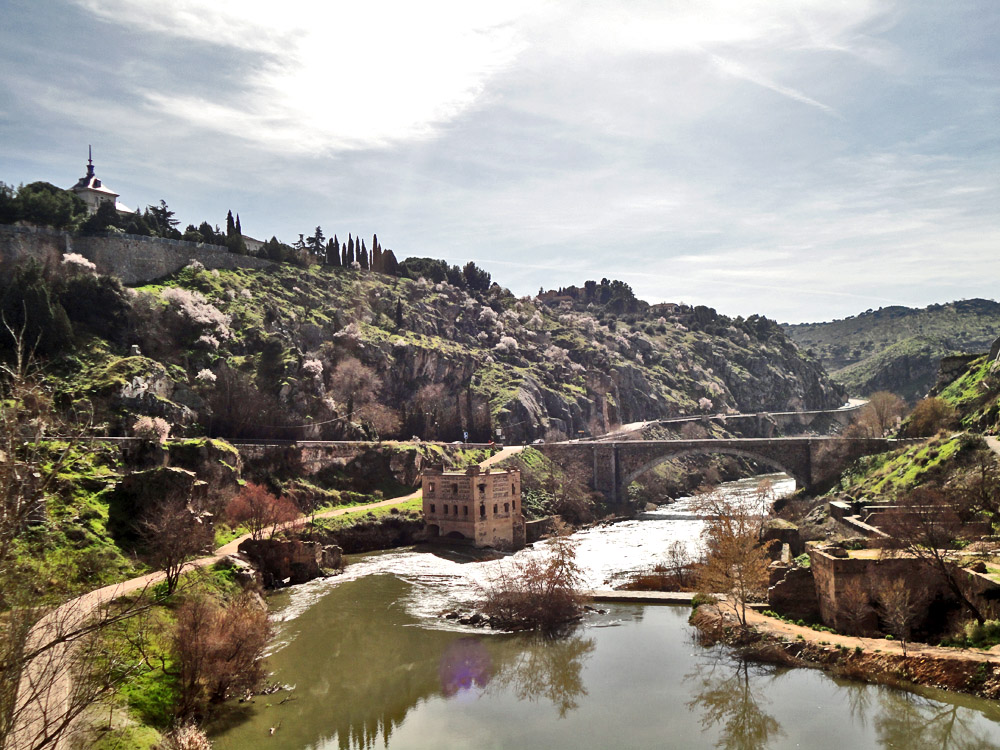 A closer look of River Tagus and the bridge Puente Nuevo de Alcántara.
The North part from afar.
Puente de Alcántara was built by the Romans. It was almost the only gate for the pilgrims in the middle age.
The red soil of surrounding hills.
Towards Academia de Infanteria.
Views from Alcázar (Eastwards):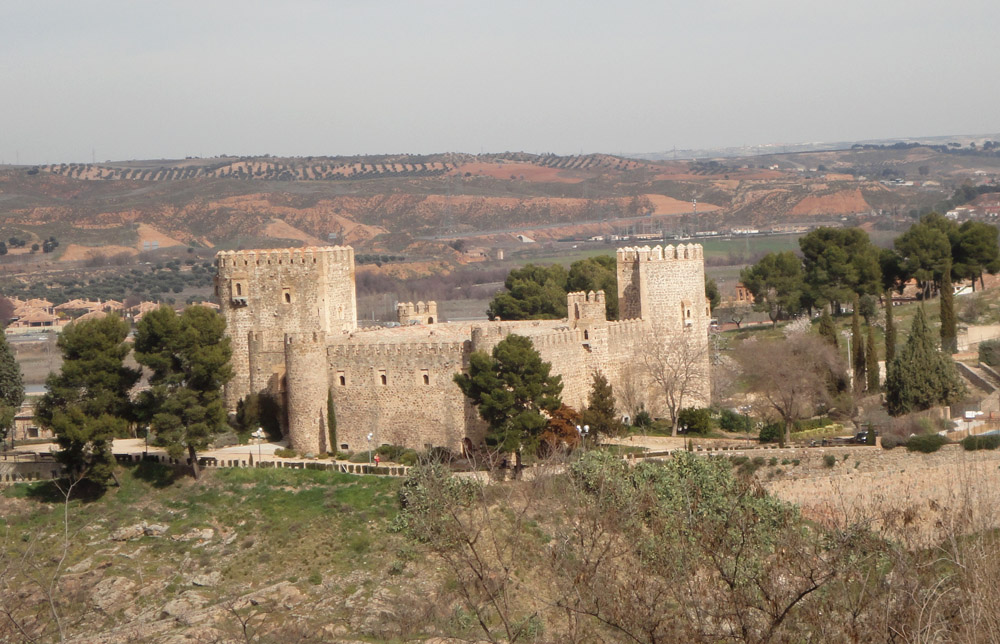 Castillo de San Servando. A medieval castle text to Tagus River. It begun as a monastery in 1088 and was later converted into a fortress that would prevent a muslim attack.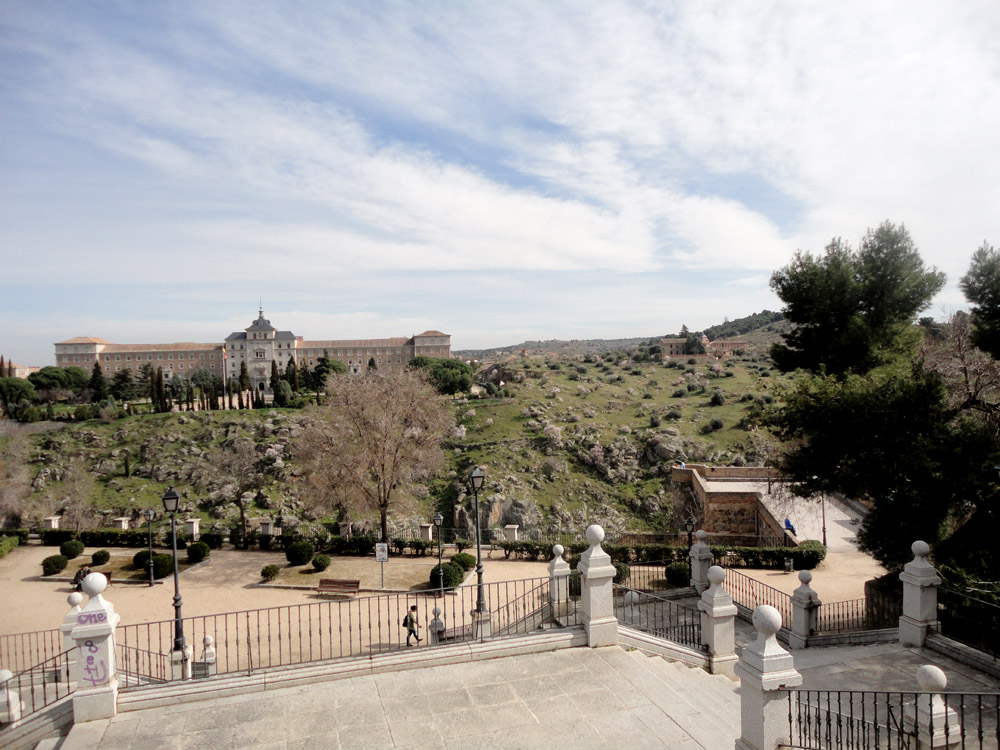 Academia de Infanteria. The Infantry Academy (ACINF) is a military training center for the Spanish Army.
View from the train approaching from Madrid:
Commie blocks in the north outskirts of the city. Even Toledo has these kind of monotone highrise districts.
Views from Plaza Taller de Moro (Southwards):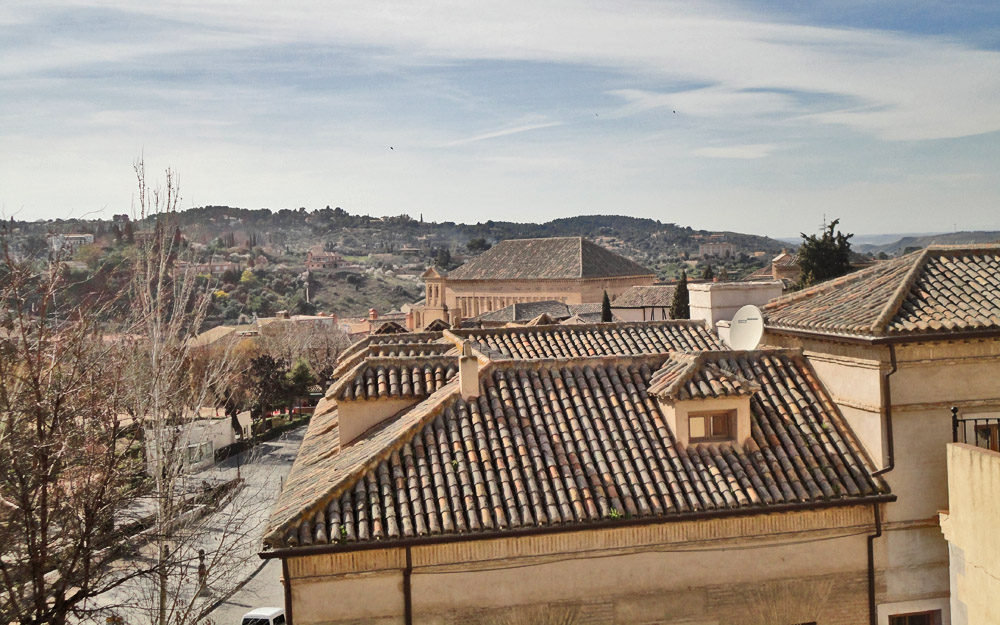 From Plaza de Moro you have views of the beautiful, hilly and wealthy south part of Toledo.
Iglesia de Santo Tomé (right).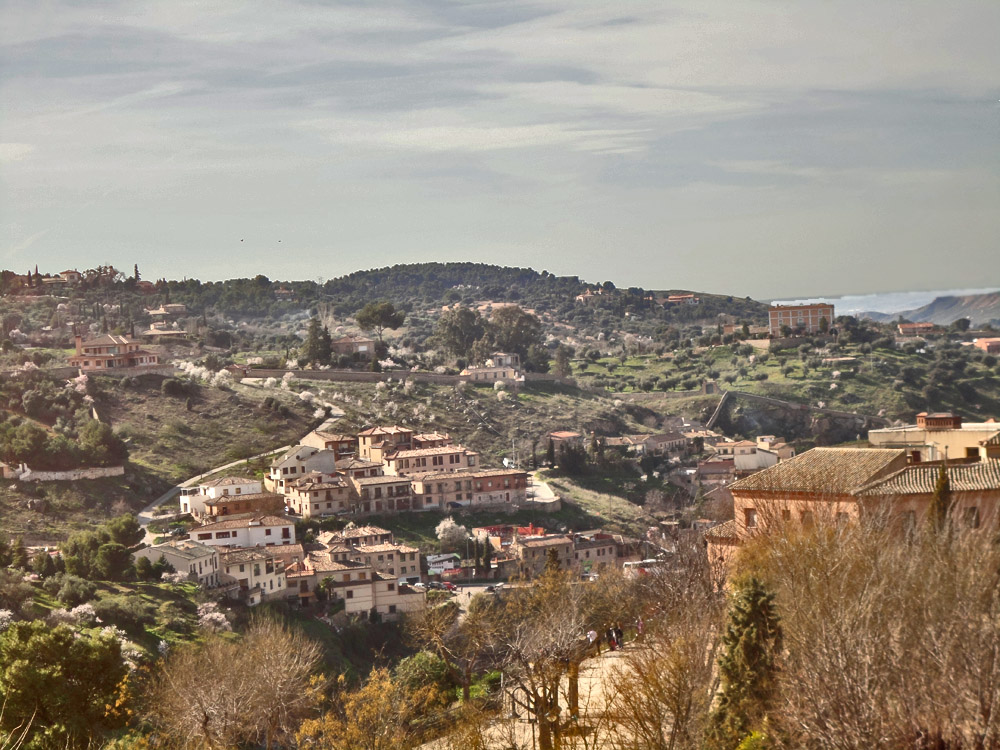 The beautiful nature around Toledo.