Nam Van District, Casino area - Lisboa, Grand Lisboa, Wynn, MGM, Kun Iam Statue,
Science Center, Macau Tower, Almeida Ribeiro, Avenida Almeida Ribeiro, Artes Garden
This district in the city center on the Macau Peninsula, is where you find the first generation of new casino hotels in Las Vegas style with neon lights, fountains, fancy stores and restaurants, but you can also still find gritty residential buildings, local stores and cheap restaurants. So the area doesn't look like Las Vegas at all, Macau is a port city after all and not situated in the desert, it is much grittier with smaller roads, and the Chinese influences are still overwhelming. Grand Lisboa, old Lisboa, MGM Grand, Galaxy StarWorld and L'Arc are the largest casino hotels in this area. Grand Lisboa is shaped like a golden lotus flower and is the tallest building in Macau. The original hotel casino Lisboa, opposite Grand Lisboa, was the first casino in Macau, built in the 60s. Macau Tower, some blocks away from the area along Dr. Sun Yat Sen Avenue, is the tallest structure in Macau and features an observation deck and a revolving restaurant. At the waterfront, next to this avenue, you will find the Kun Iam bronze statue and ecumenic centre, a new symbol for the city, and the futuristic Macau Science Center. Many of these projects have been built the last 10 years only. It is free to visit all hotels and casinos inside. They are really huge complexes with several buildings, some of them have their own luxury shopping malls, spas, apartments and several restaurants. This casino district is on the Macau Peninsula, the other large hotel casino area in Macau is Coctai Strip on Taipa Island, where you find the Venetian. The Central Business District is situated right next to the casino area. Avenida Almeida Ribeiro is a wide avenue, that divides the casino and the business area from each other, with a park in the middle. Artes Garden is a small park near Lisboa. Nam Van district is impressive, but not very human in scale like the Old Town. At night it is really worth a visit with all buildings illuminated with neon light displays that change colours frequently. There is a water fountain show at Wynn and Grand Lisboa and Lisboa have impressive light displays on their exteriors, just like in Vegas.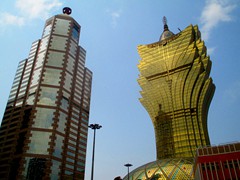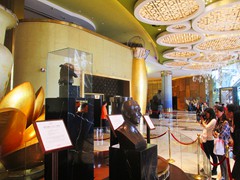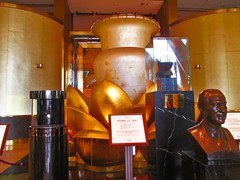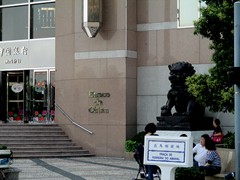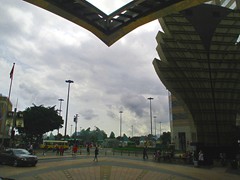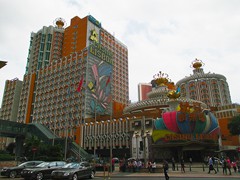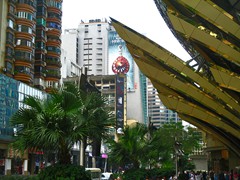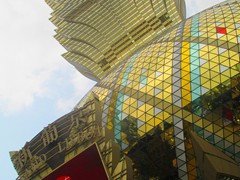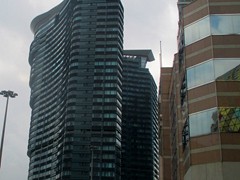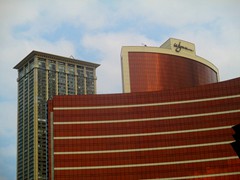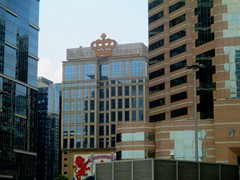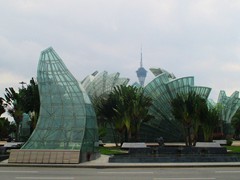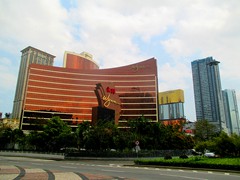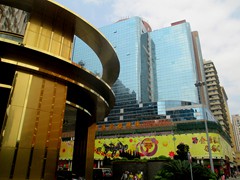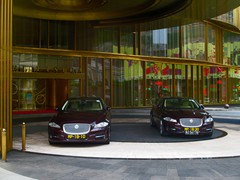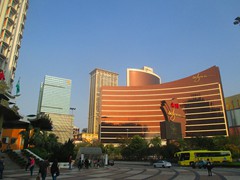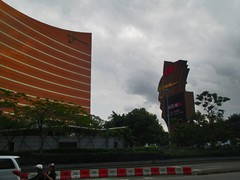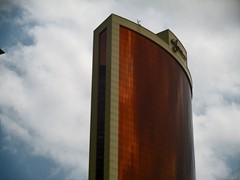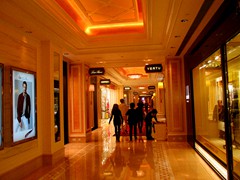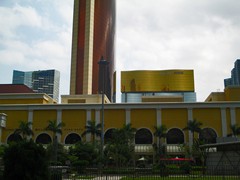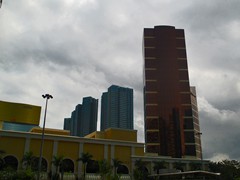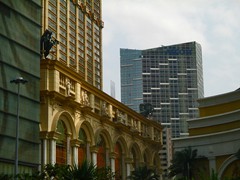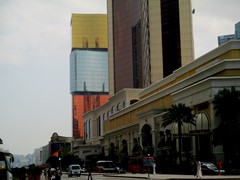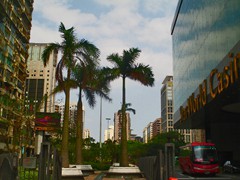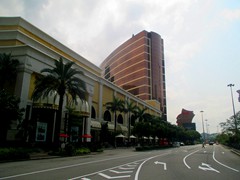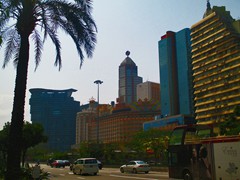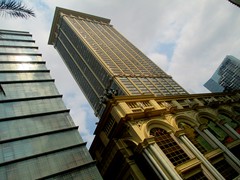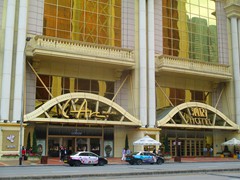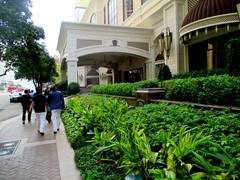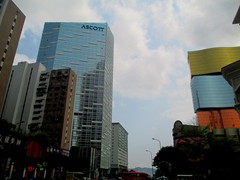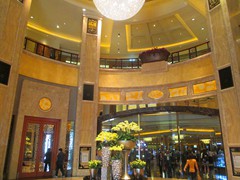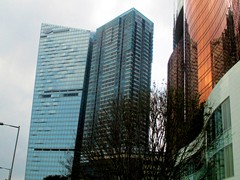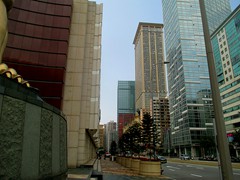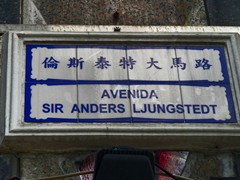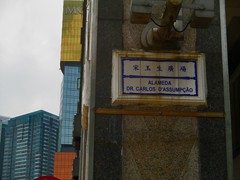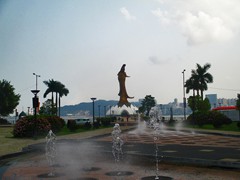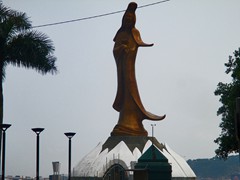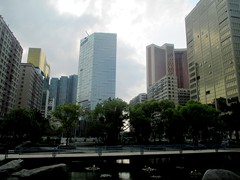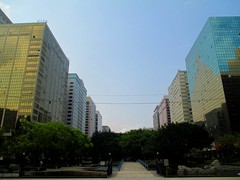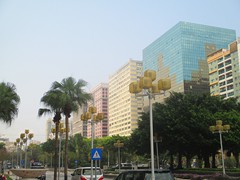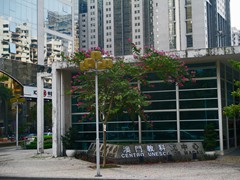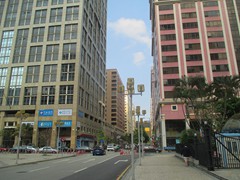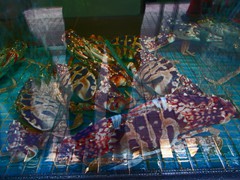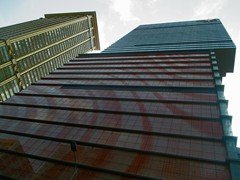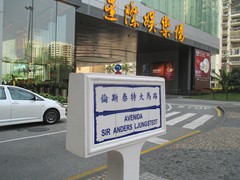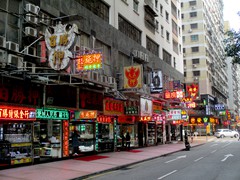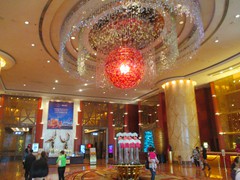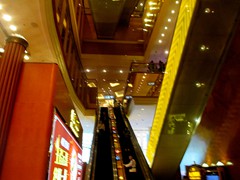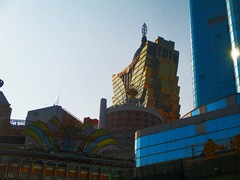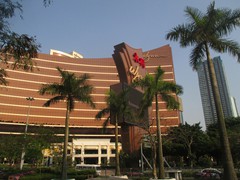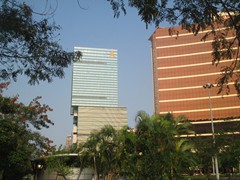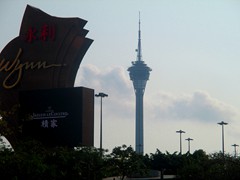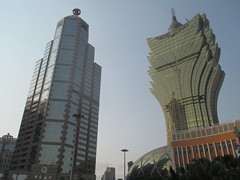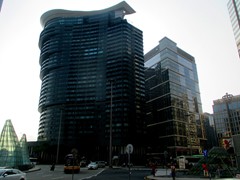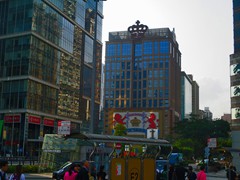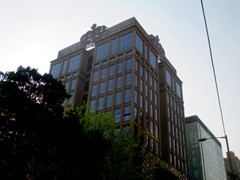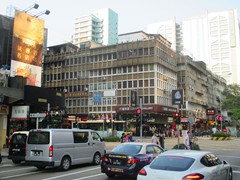 lightbox gallery sampleby VisualLightBox.com v6.1