Möllevången
The most picturesque and gritty district in Malmö is Möllevången, or by locals called just Möllan. It is known as a multicultural district since many immigrants from Middle East and China lives and have their stores there. It is also home to many punks, rockers and other "independent" people.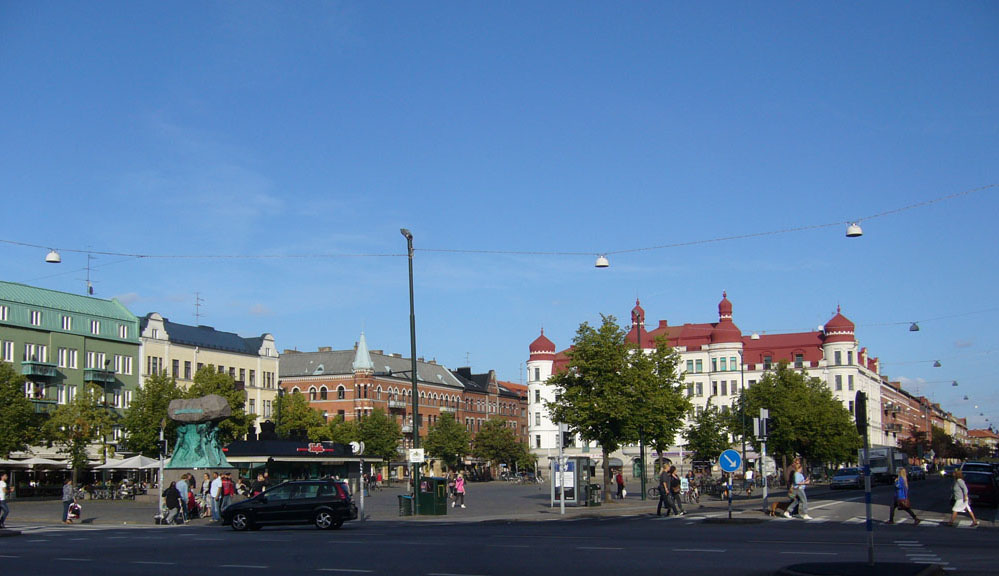 Möllevångstorget is the center of the district called Möllevången.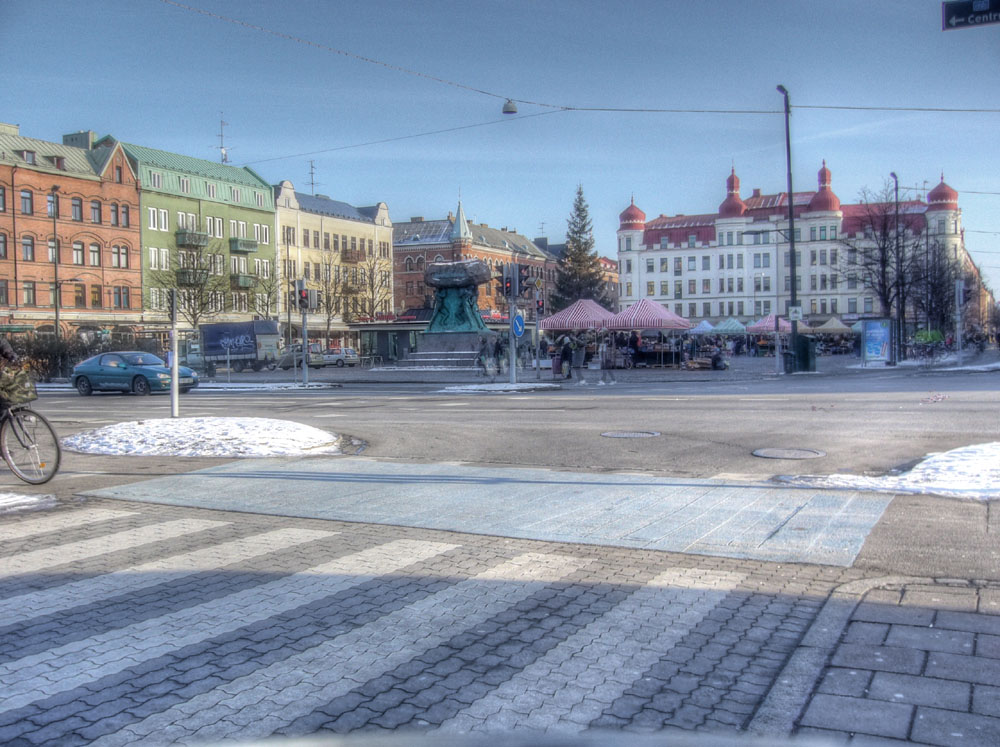 Möllevångstorget in winter during market.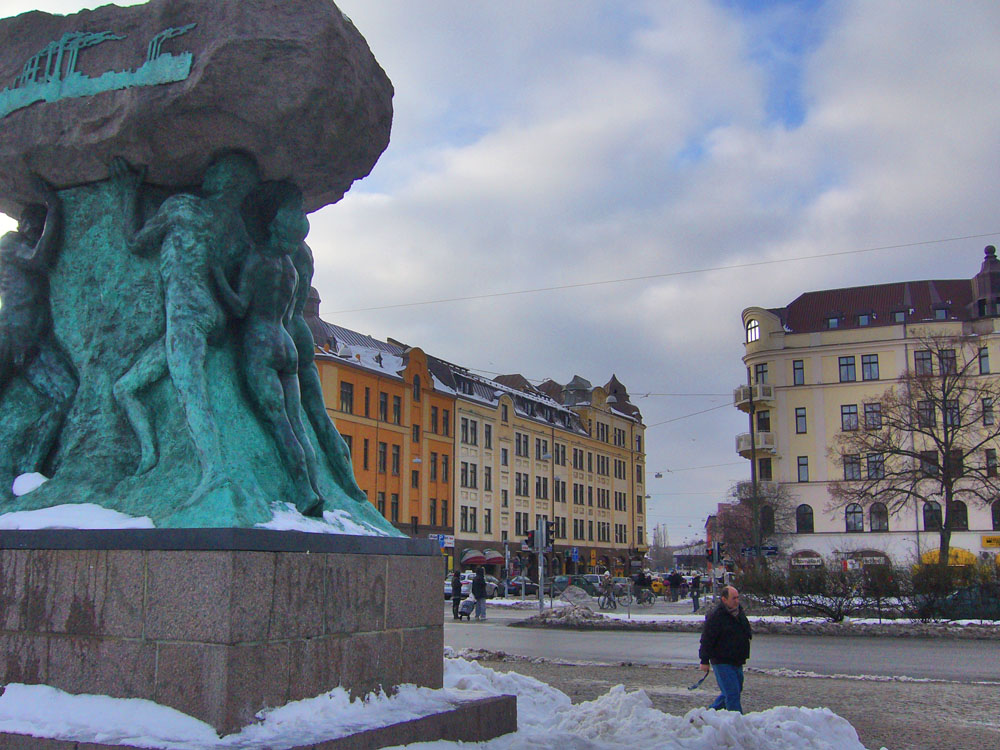 Many of the city´s most popular pubs as concentrated around this famous square, where the socialistic statue "Arbetets ära" (Honour of work) stands. The square is also Malmö´s most busy marketplace.
Towards Möllevångstorget.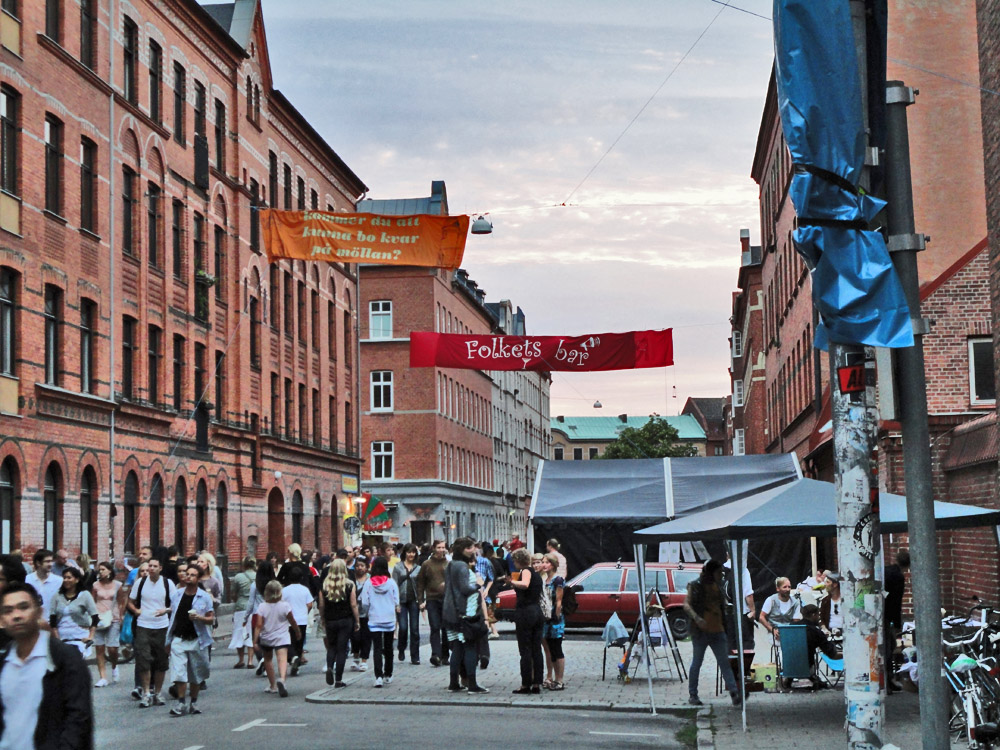 Möllevången during Möllevångsfestivalen 2010. Click here or on the picture to see more photos from Möllevångsfestivalen.
Ystadsgatan leading from Möllevångstorget.
The same street wintertime.
In the distance you can see the circle, that is a popular meeting place.
It is now, since september 2009, allowed to make grafitti art on the fence of Folkets Park, next to the "meeting point circle"...
Evidently on vehicles too...
Mazettihuset, also called Chokladfabriken. Former chocolate factory, now a culture complex with nightclubs, theaters...
... and a small chocolate shop/museum, Malmö Chokladfabrik.
The famous "eye cacao" symbol.
Bo 100, a cubistic house from 1991 were each resident have designed their own apartment.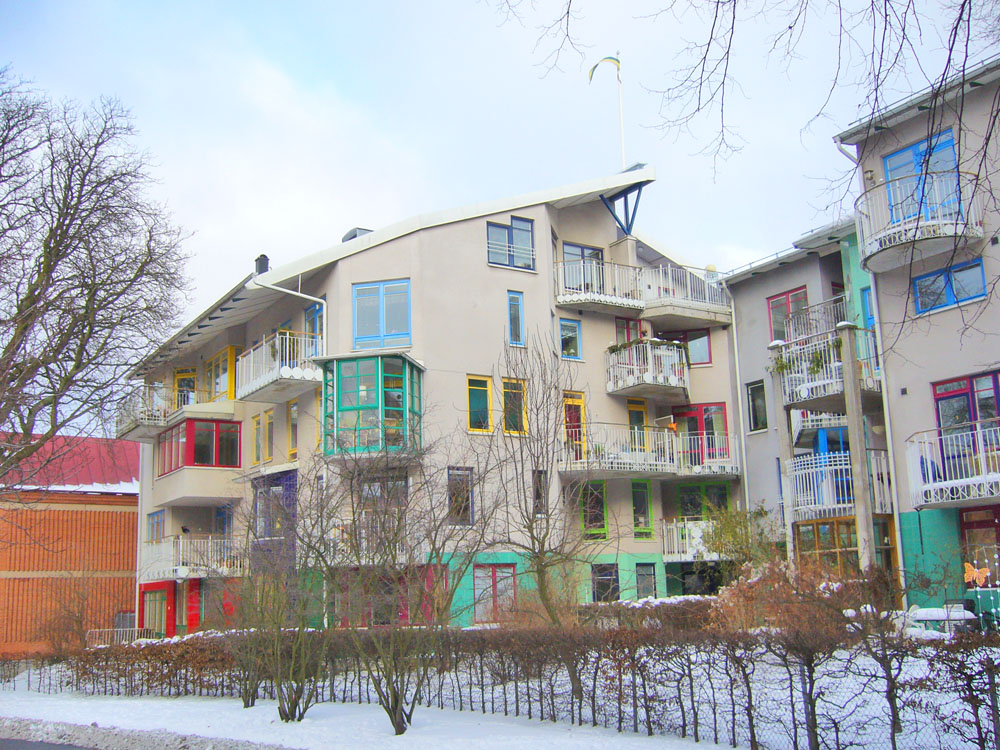 I think o100 actually gave name to the famous Bo01 exhibition in Västra Hamnen!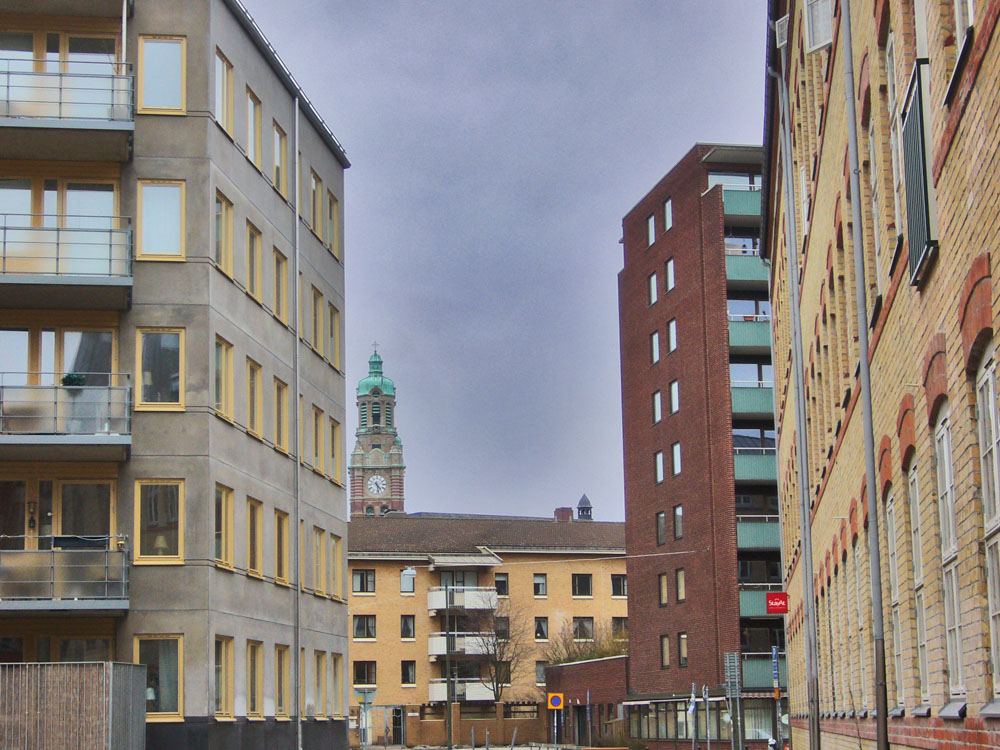 Mixed architecture styles near Möllevången. The residential building to the left is brand new and the hotel to the right is pretty new too.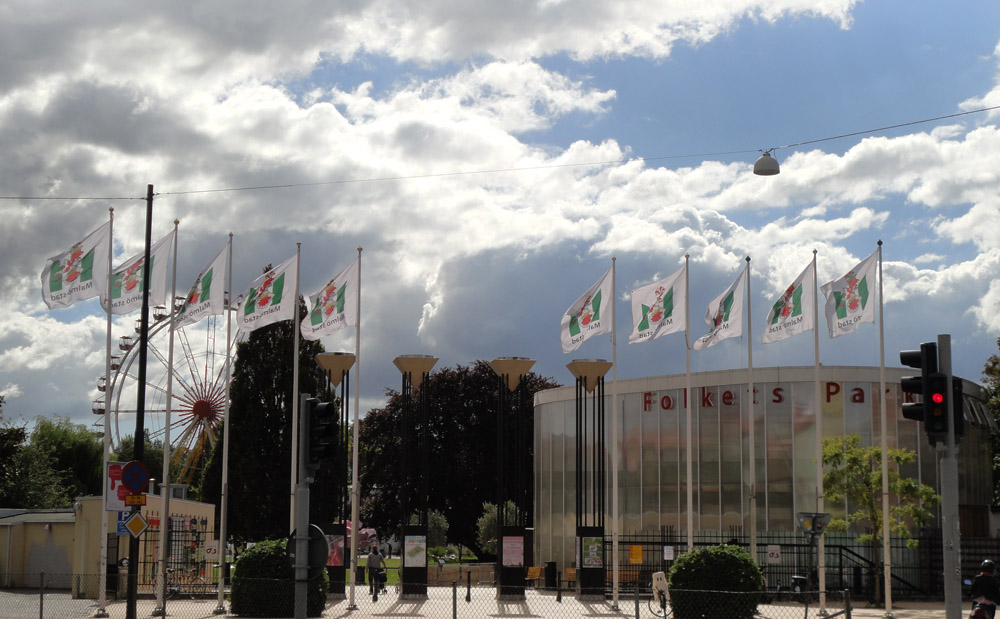 Folkets Park, (People's Park), is a small park that contains Malmö´s only amusement park. It is situated in the end Möllevången.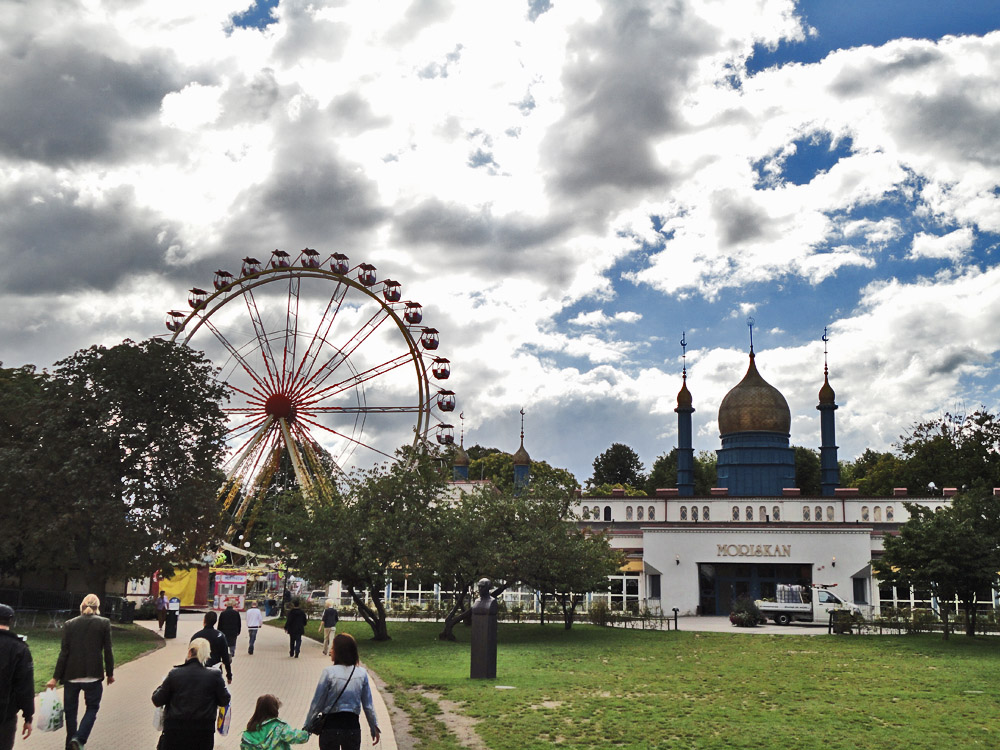 The "skyline" of Folkets Park. Unfortunately the ferris wheel has been removed because of financial problems.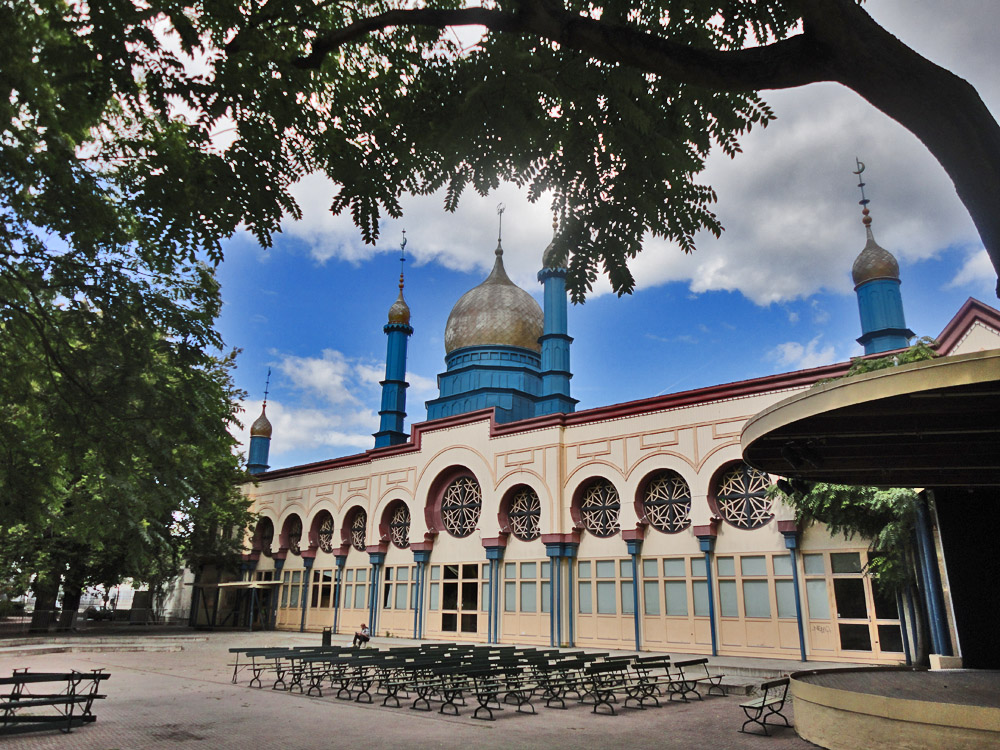 The golden spire oriental building is called Moriskan and features a nightclub, a theater and a restaurant.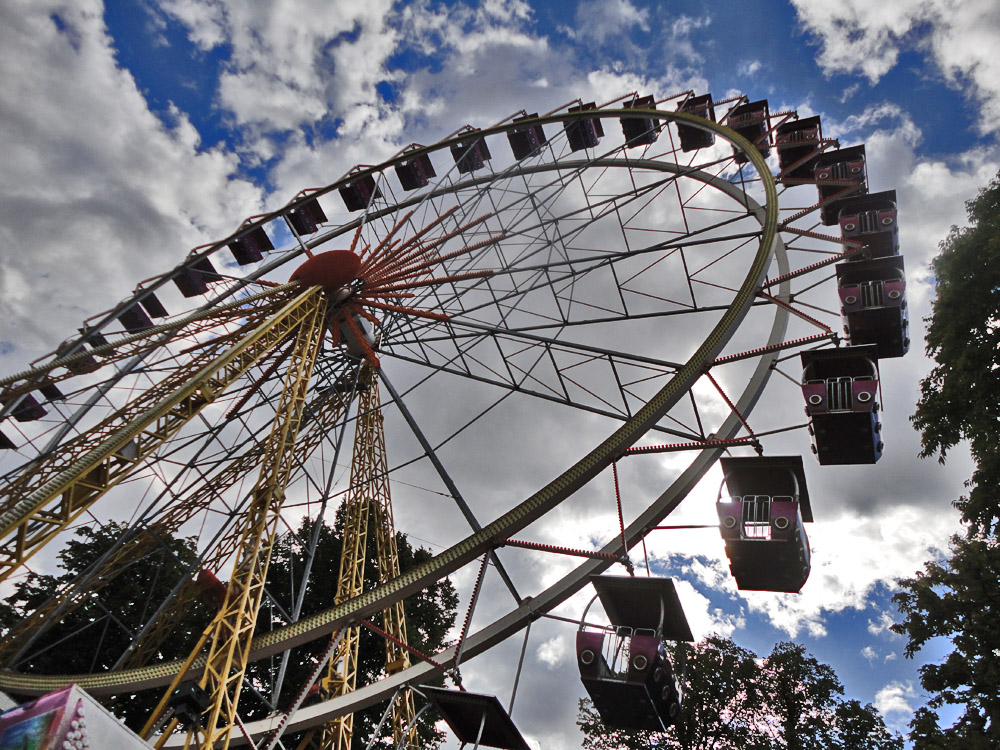 The ferris wheel is Northern Europe's tallest, now removed because of financial problems. The views from the ferris wheel can be seen at the skylines section.


The park is pretty small and has just a few attractions, but the entrance is free.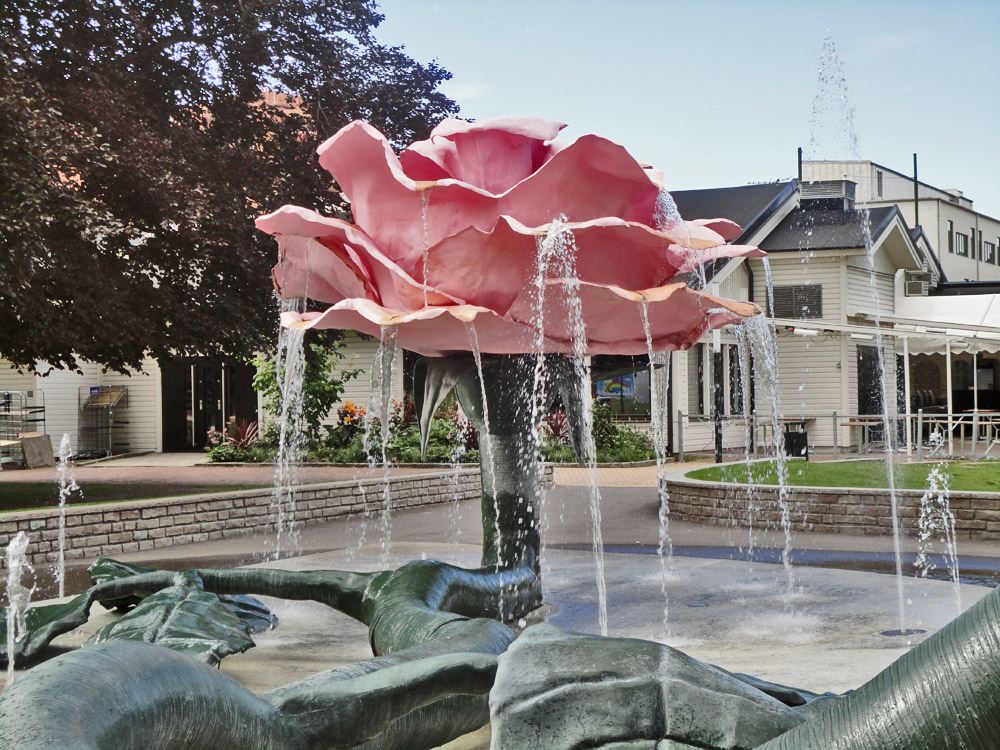 Since a few years back, there is also a rose sculpture fountain in Folkets Park.
A new mini golf course has just opened. It is kind of special, since it has miniatures of famous Malmö symbols. Here is Turning Torso.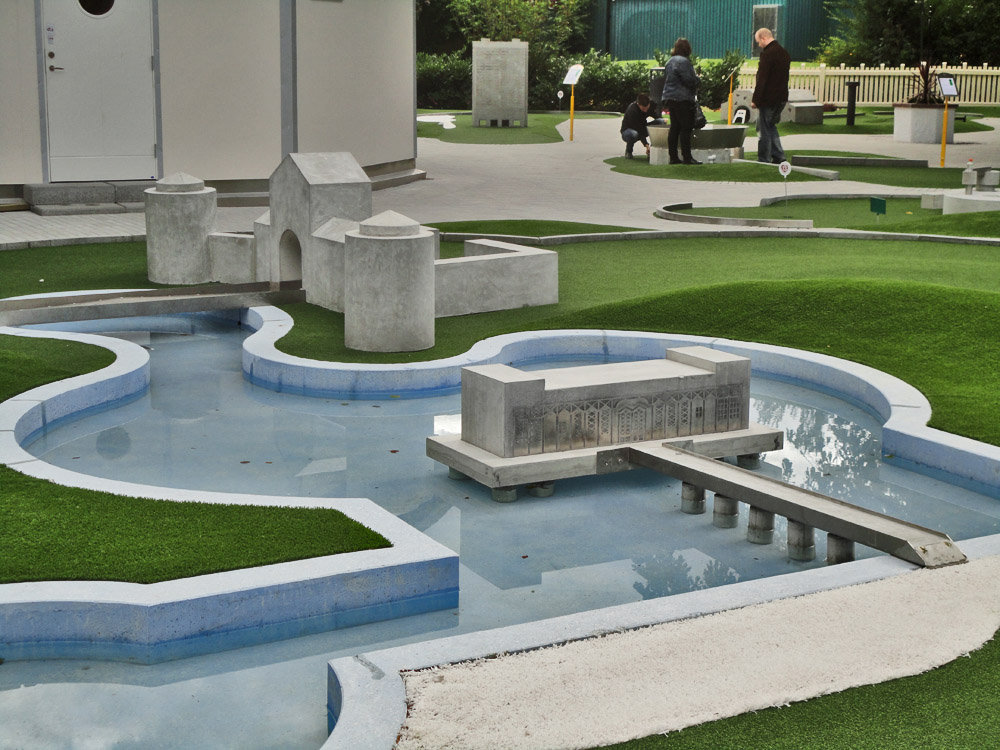 Malmöhus slott and Kallbadhuset.
Kockumskranen, Öresundsbron, Kronprinsen and Mazetti.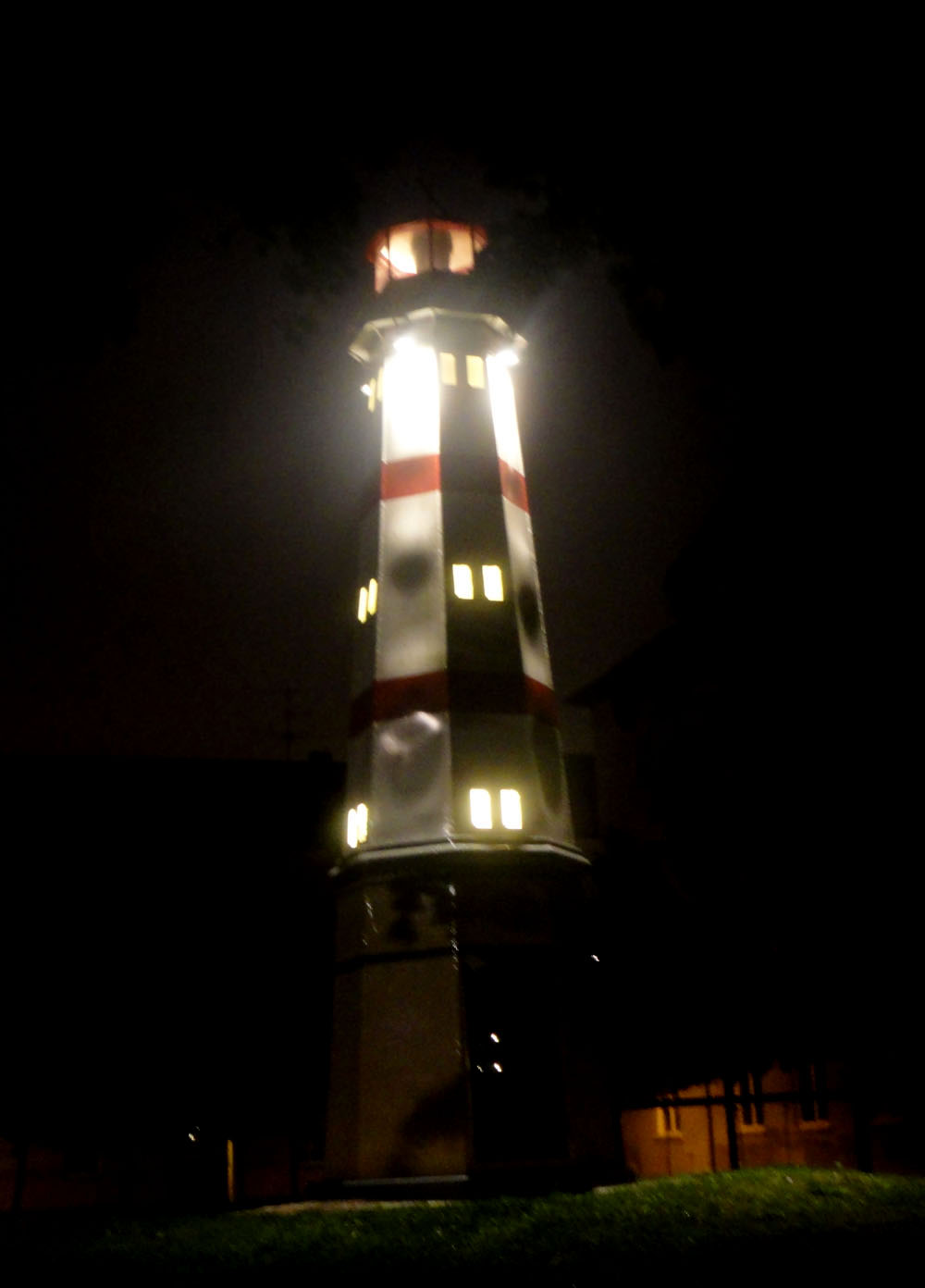 The miniature lighthouse on a playground in Möllevången.
Babel night club, formerly Jeriko, formerly a church.
A church transformed to a nightclub!
Moriskan in the background the famous nightclub KB to the left.
KB was for a long time Malmö's only stage for rock concerts, but has now competition from the much bigger Malmö Arena in the district of Hyllie.
Södervärn and Dalaplan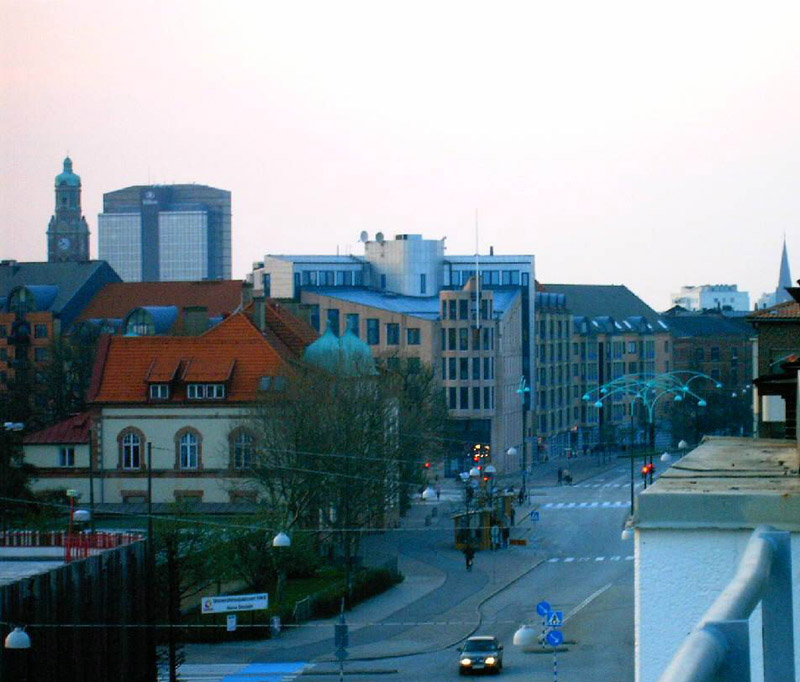 A close skyline shot at Södervärn from the early 2000s. From the left: Hilton, St Johannes Church and St Petri Church. This is one of Malmö´s most trafficated intersections, hard to believe in this picture.

Södervärn, a hub for bus lines just south of Möllevången and the city center, is more like a hugh open traffic hub than a square. Fountains and greenery were added in the early 2000s. Södervärn is very close to were I live. The large building is a residential building and a bank. This is one of my favourite buildings in Malmö, as it contains two different kinds of art deco-inspired architecture depending on if you see it on the left side or the right side. UMAS, the largest hospital in Malmö is situated right next to Södervärn.
Södervärn on a common winter day.
The courtyard in the postmodern residential/office bldg at Södervärn.
Södervärn with the regional yellow buses (local buses are green) and the new emergency ward u/c to the left.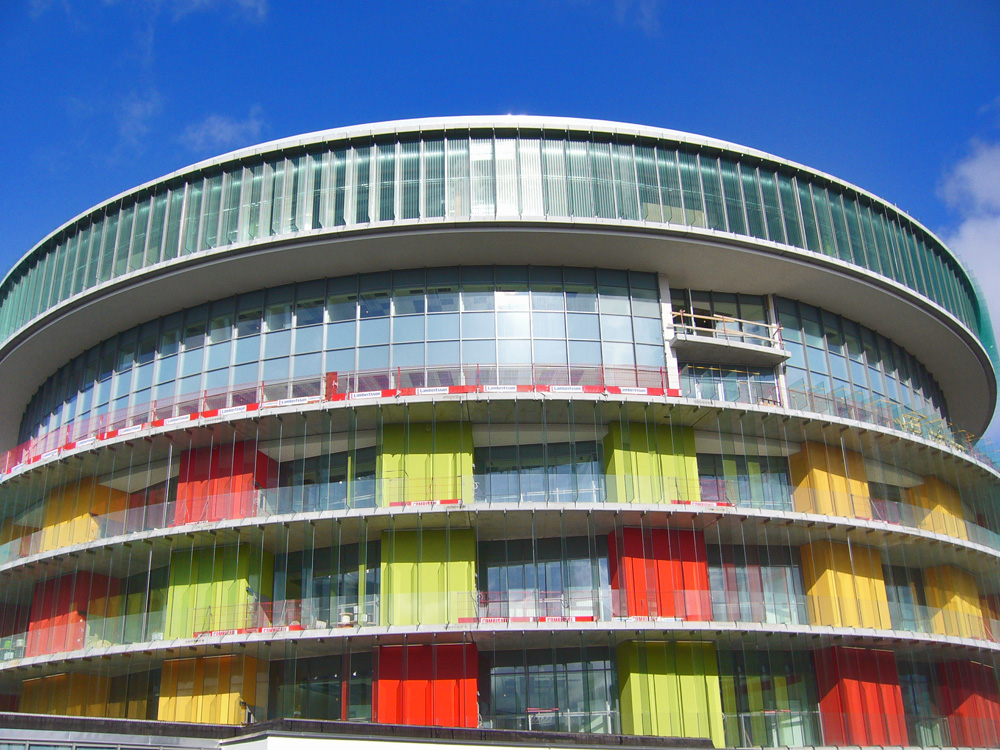 The new 7-storey emergency ward, Akuten, belonging to UMAS hospital, is a brand new (2010) cirular landmark at Södervärn.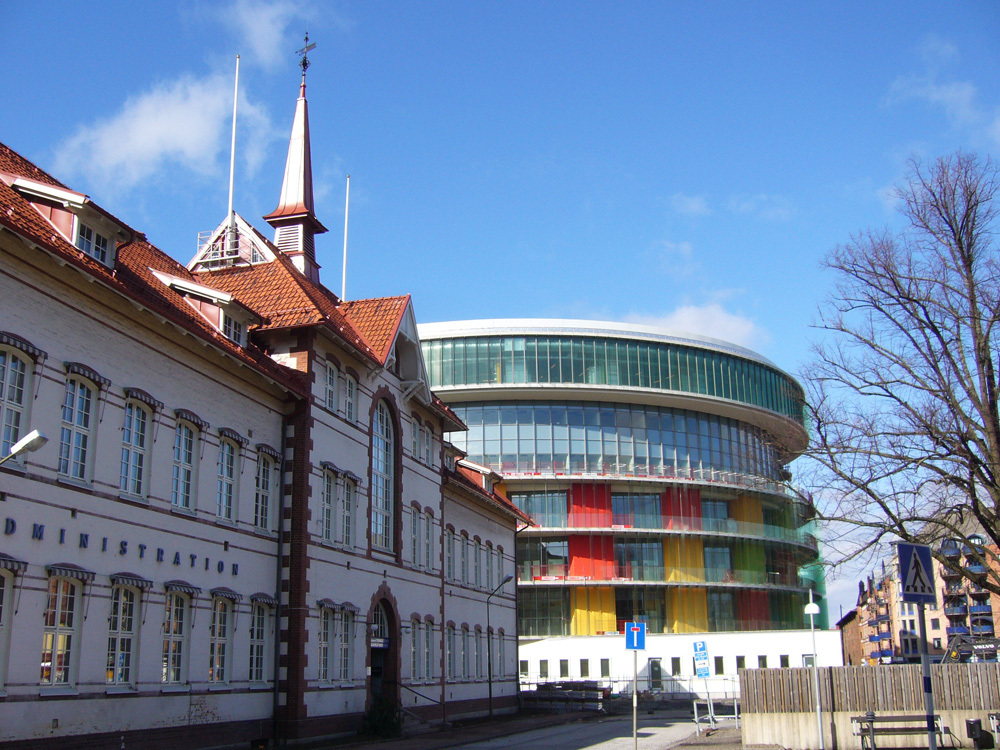 Together with an old hospital building.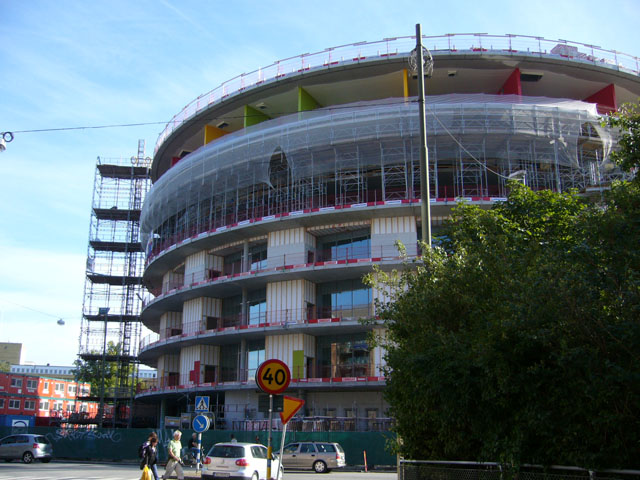 Here it is under construction 2009.

Södervärnstornet, nicknamed "the dick", is the 54 m tall landmark of Södervärn.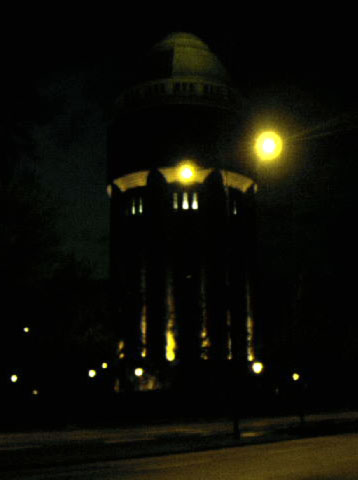 This water tower was constructed in 1916.
Södervärnstornet seen from a hospital building with the infamous Rosengård district in the background.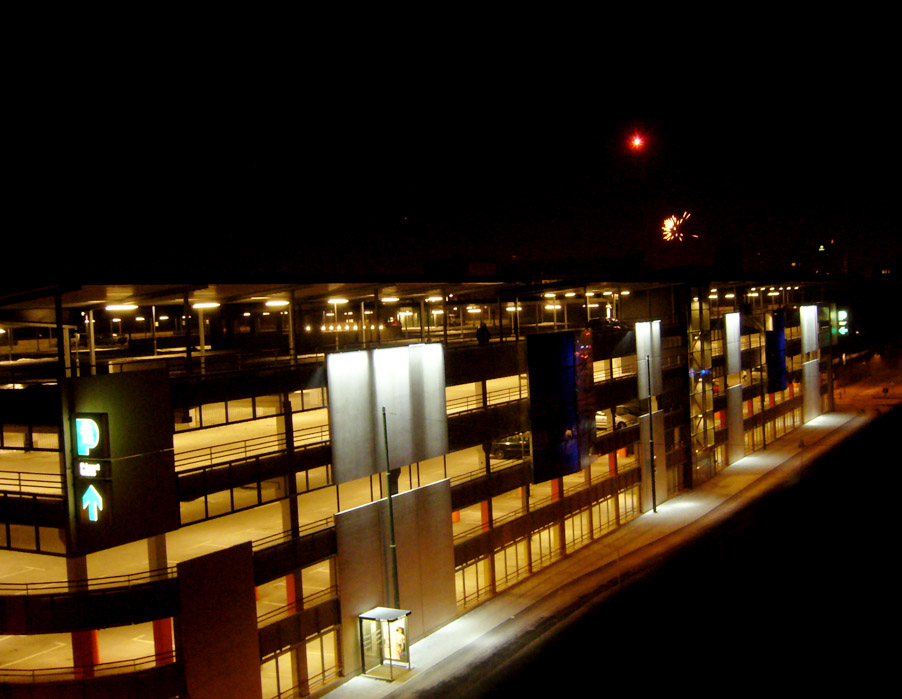 Firework above the parking garage, belonging university hospital UMAS, that was recently extended with 2 more floors, and renovated.
Dalaplan seen from Södra Förstadsgatan.
Highrises at Dalaplan and Mobilia.
SKYLINE FROM DALAPLAN (the roof of Lidl's parking garage) 2014 - watch the skylines section to see more: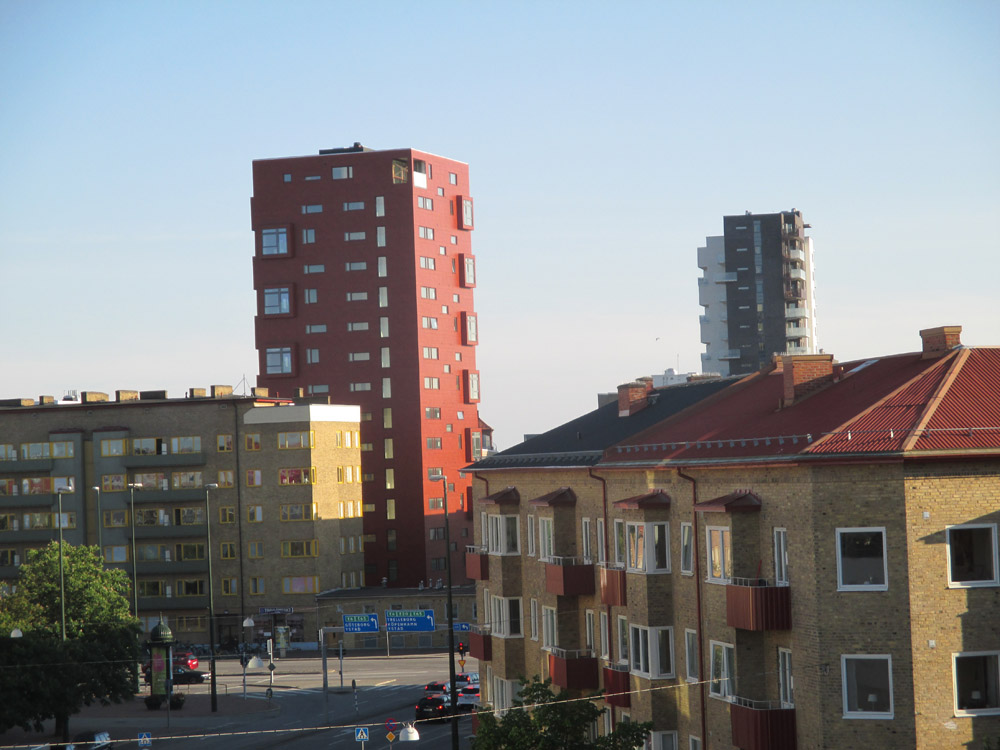 Bohus 5 residential highrise (45m, 15 floors, completed 2014), Mobilia residential highrise (51m, 16 floors, completed early 2014).
Bohus 5 and Mobilia highrise.
Towards Kulladal with the new Dalaplan highrises in the front.
Södervärnstornet, a 54m tall water tower from 1916 in the nearby Södervärn area.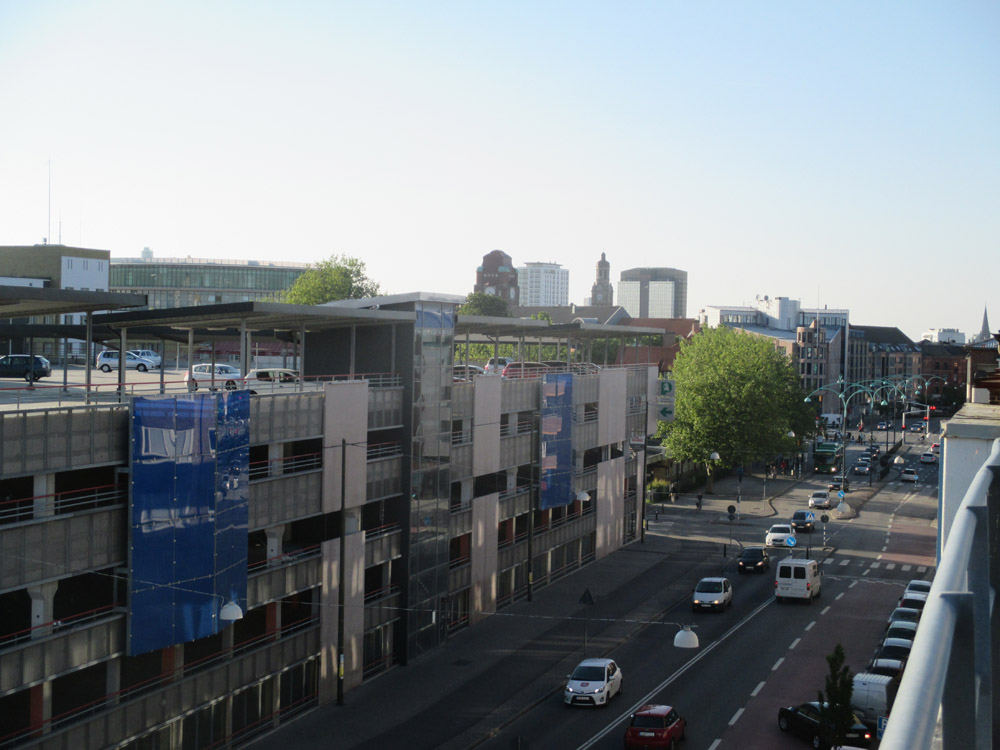 Looking towards Södervärn with Triangeln in the backgrond, and St Petri Church to the far right. The UMAS hospital's parking garage's was increased from 3 to 5 floors and the exterior was modernized.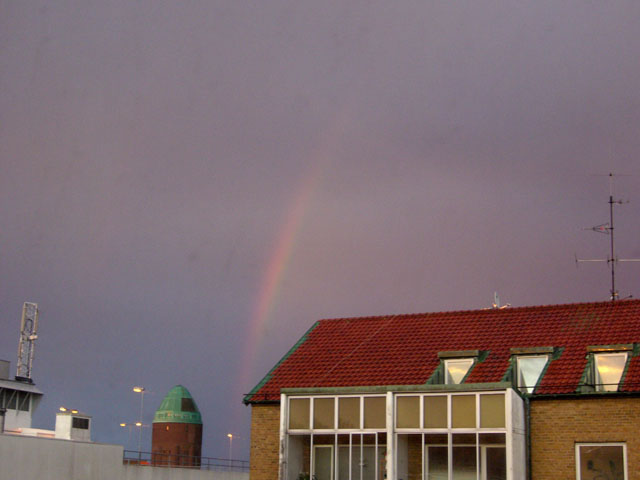 Rainbow and Södervärnstornet seen from my window.
Dalaplan, an ugly traffic hub with dirty yellowbrick residential buildings from the 30s. This is close to where the author of this website lives.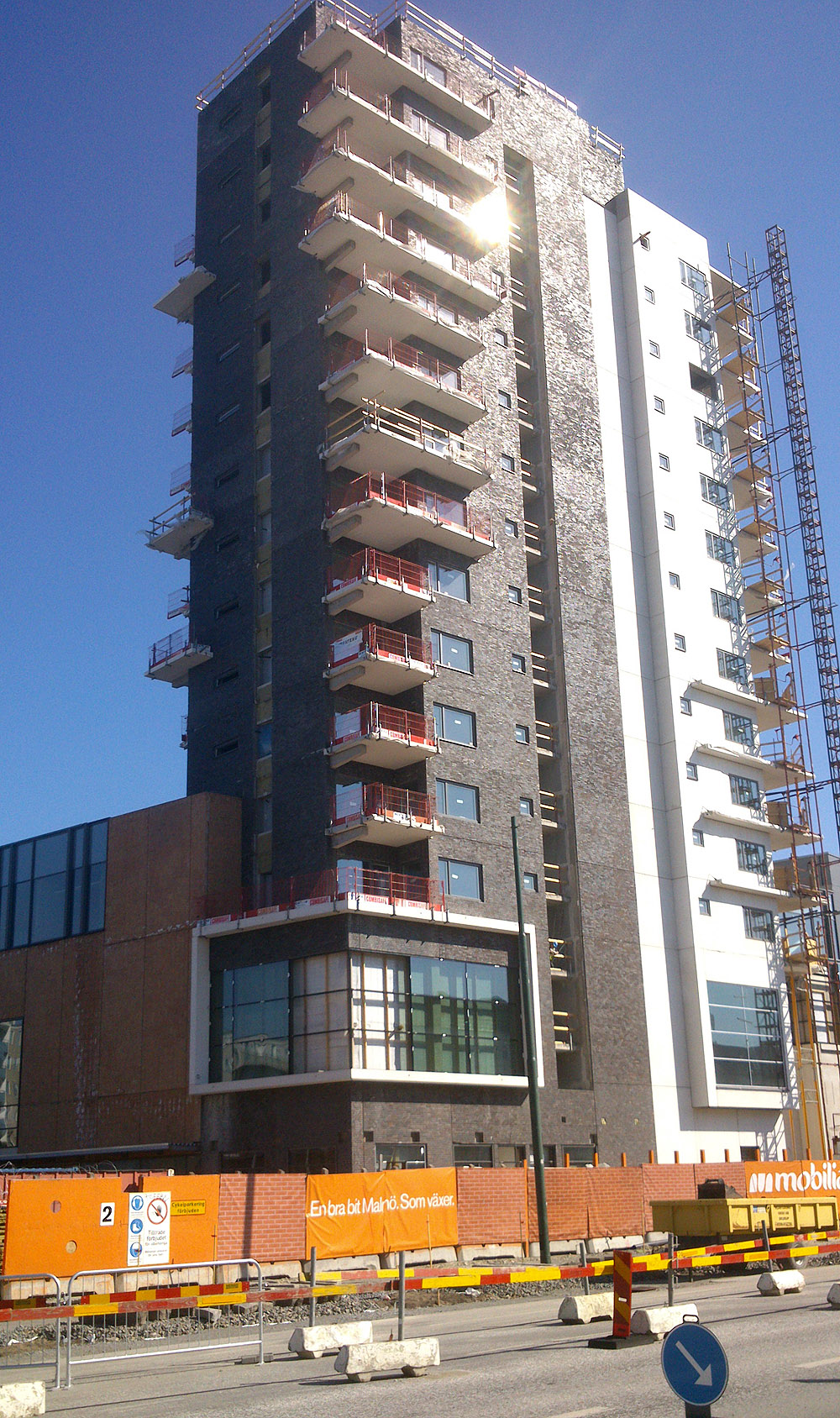 This 18-storey residential highrise, under construction right above the Mobilia shopping center near Dalaplan, will be completed in 2014.
Bohus, a tall residential building under construction (2013), the first highrise at Dalaplan.
Mobilia shopping center near Dalaplan has been extended with a brand new buildings, and refurbished in 2013. It now has over 100 stores, divided on 6 buildings.
Part of the original red brick industrial building has been preserved to create a feeling of an urban area. The mall was inaugurated in 1968 as Malmö's largest shopping mall, in old industrial buildings.
Sofielund
Sofielund is gritty, but partly charmy area between Möllevången and the outskirts. It is divided into Norra (North) and Södra (South) Sofielund. The south part is the one with most problems (crimes and segregation). Malmö's "mayor" Ilmar Reepalu lives in Norra Sofielund.
Södervärnstornet visible from Klaragatan.
Some streets in Norra Sofielund has a British/American townhouse style.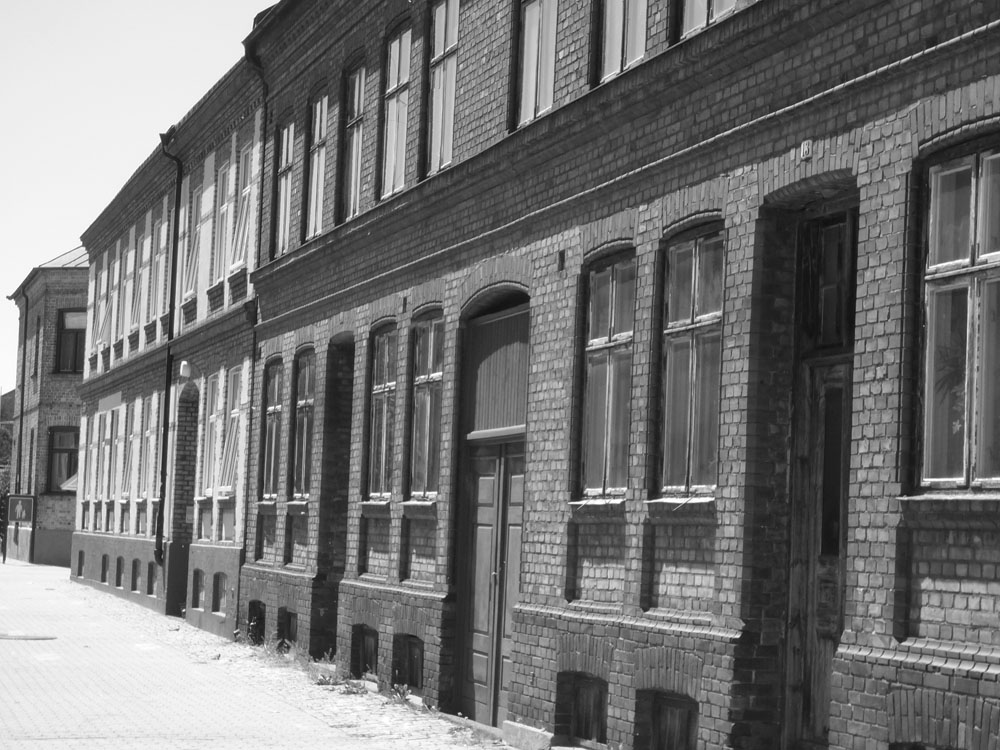 This scene was used in the famous movie "Maria Larssons eviga ögonblick" that takes place in the early 20th century.
The modern house to the left was left out in the movie.
Betlehemskyrkan.